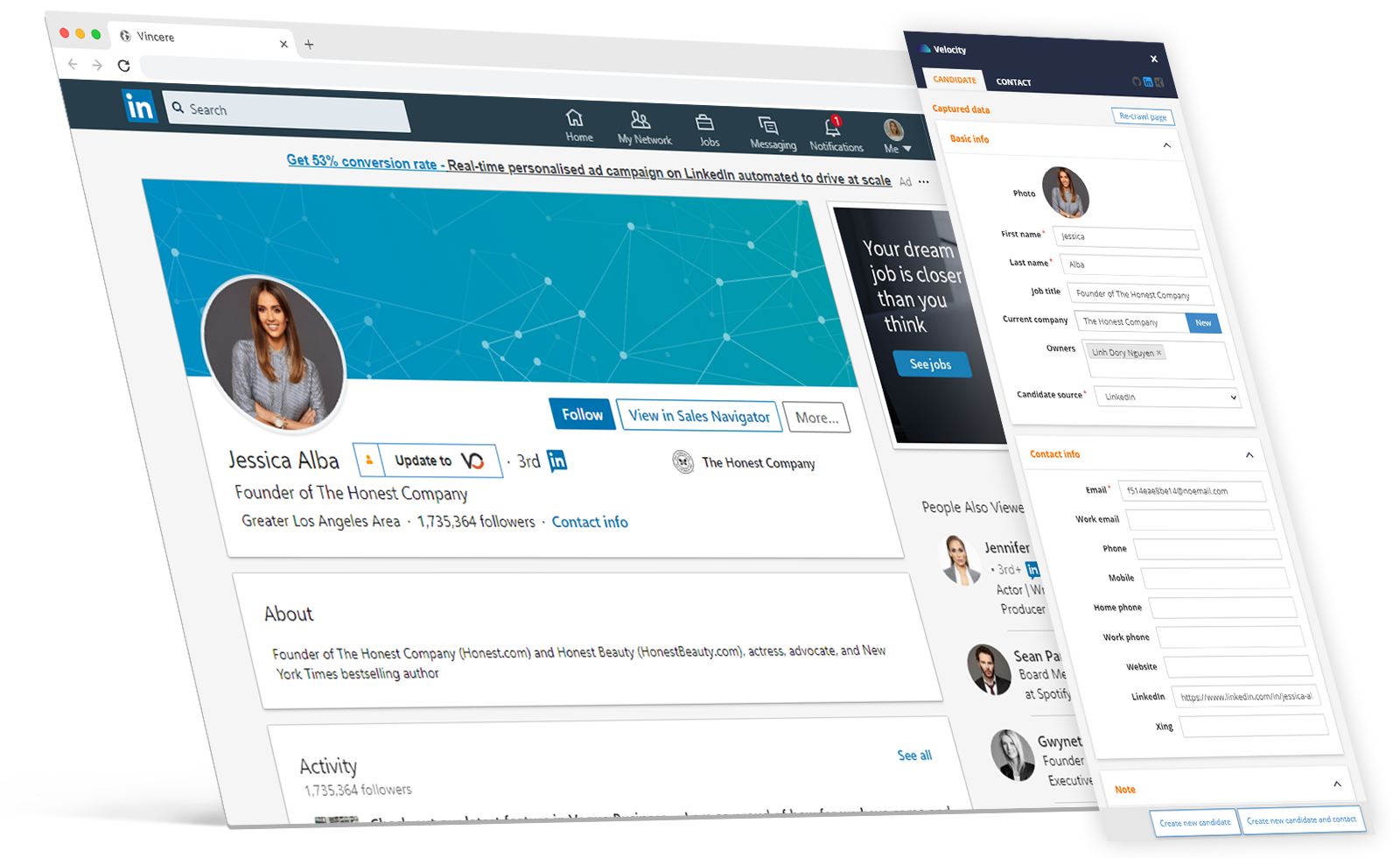 LinkedIn und Xing Sourcing
Neue Kandidaten über LinkedIn finden und hinzufügen. Legen Sie sie in Talent Pools oder direkt in Projekten ab.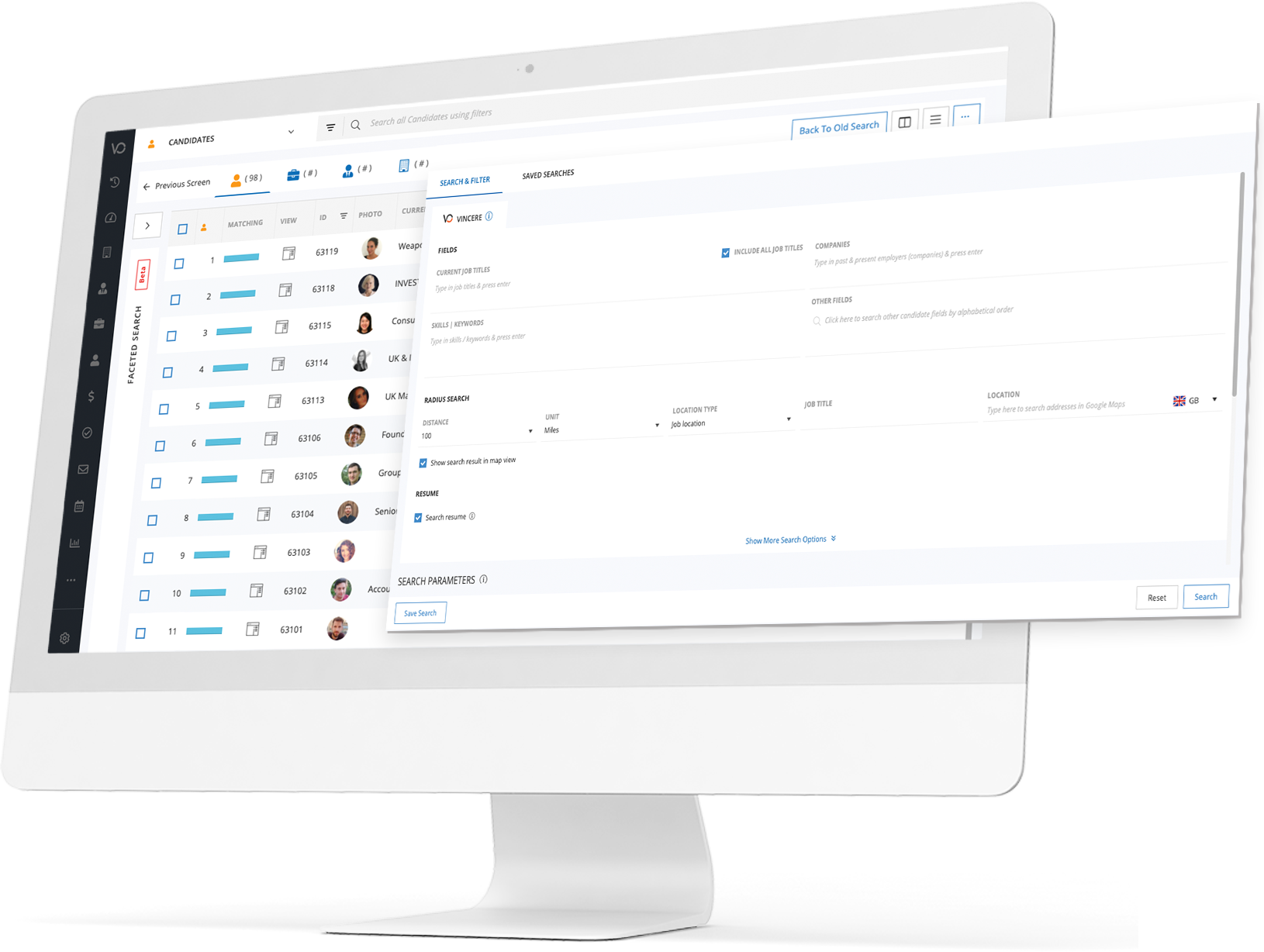 KI-Suche & Auto Match
Finden Sie mit Auto Match und der Erweiterten Suche die richtigen Kandidaten. Blitzschnell.
Talent Pools & Gespeicherte Suchen
Einfache Tools, die Sie von jedem erstklassigen Recruitment System erwarten. Greifen Sie auf Talent Pools zu und ergänzen Sie diese mit gespeicherten Suchen, um sicherzustellen, dass keine neuen Talente übersehen werden.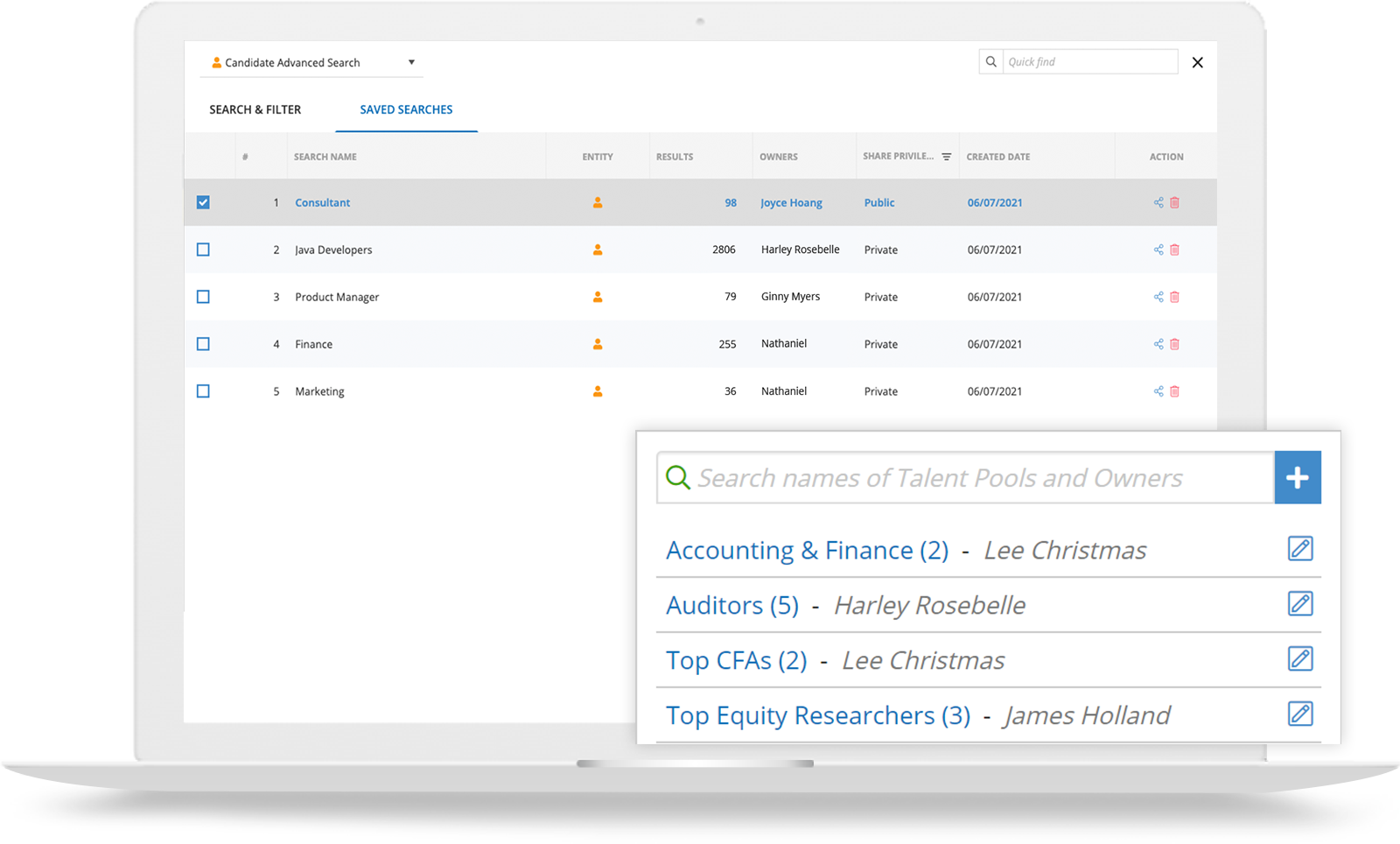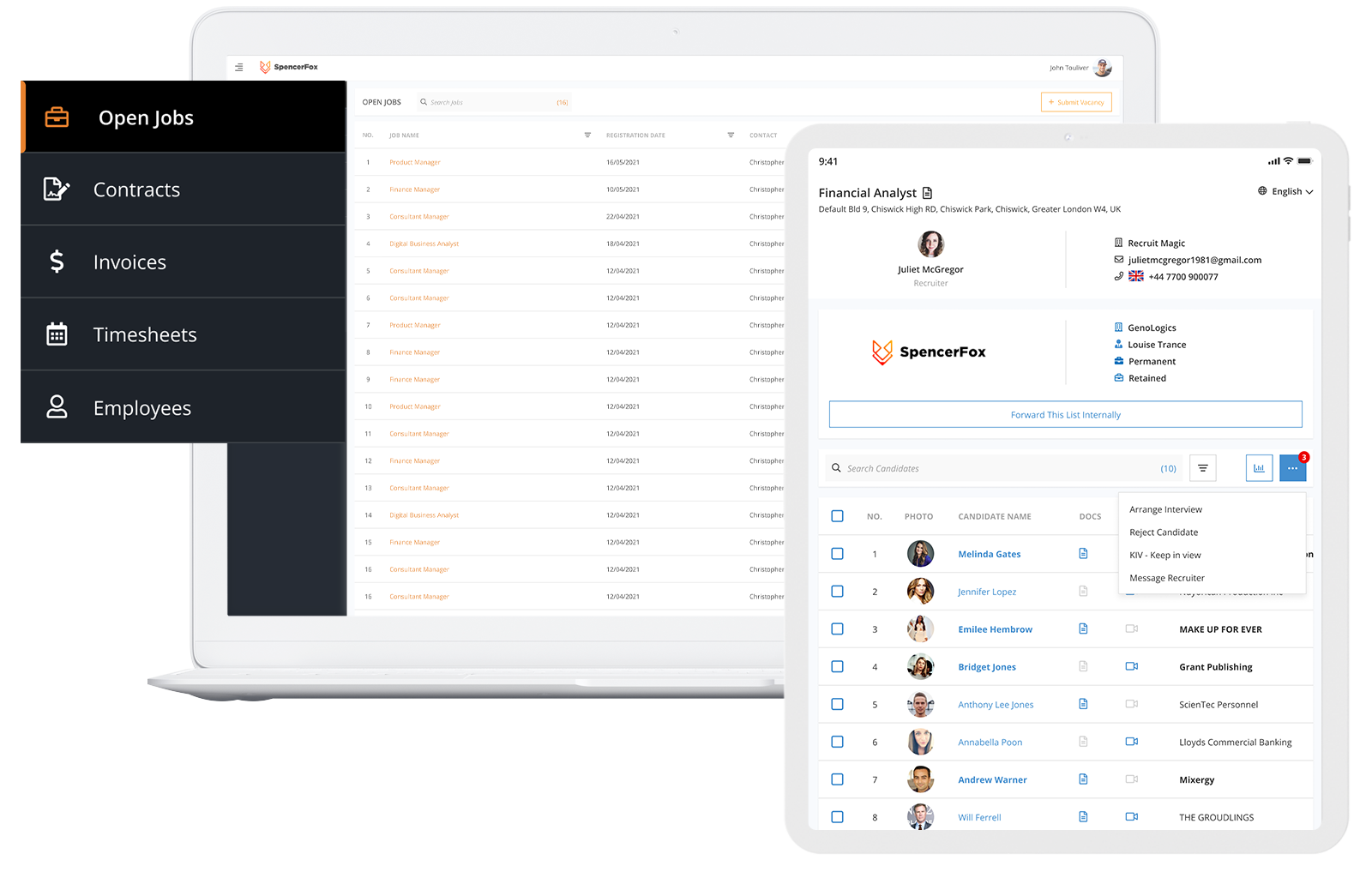 Ihr gebrandetes Kundenportal
Geben Sie Kandidatendokumentationen schnell und sicher über Ihr Portal weiter. Ein Maß an Professionalität, das Sie bei Exec Search erwarten. Es ist vom ersten Tag an einsatzbereit, keine Programmierung erforderlich.
Entkommen Sie der Excel-Hölle.
Umfangreiche Berichterstattung, die speziell für Exec Search entwickelt wurde.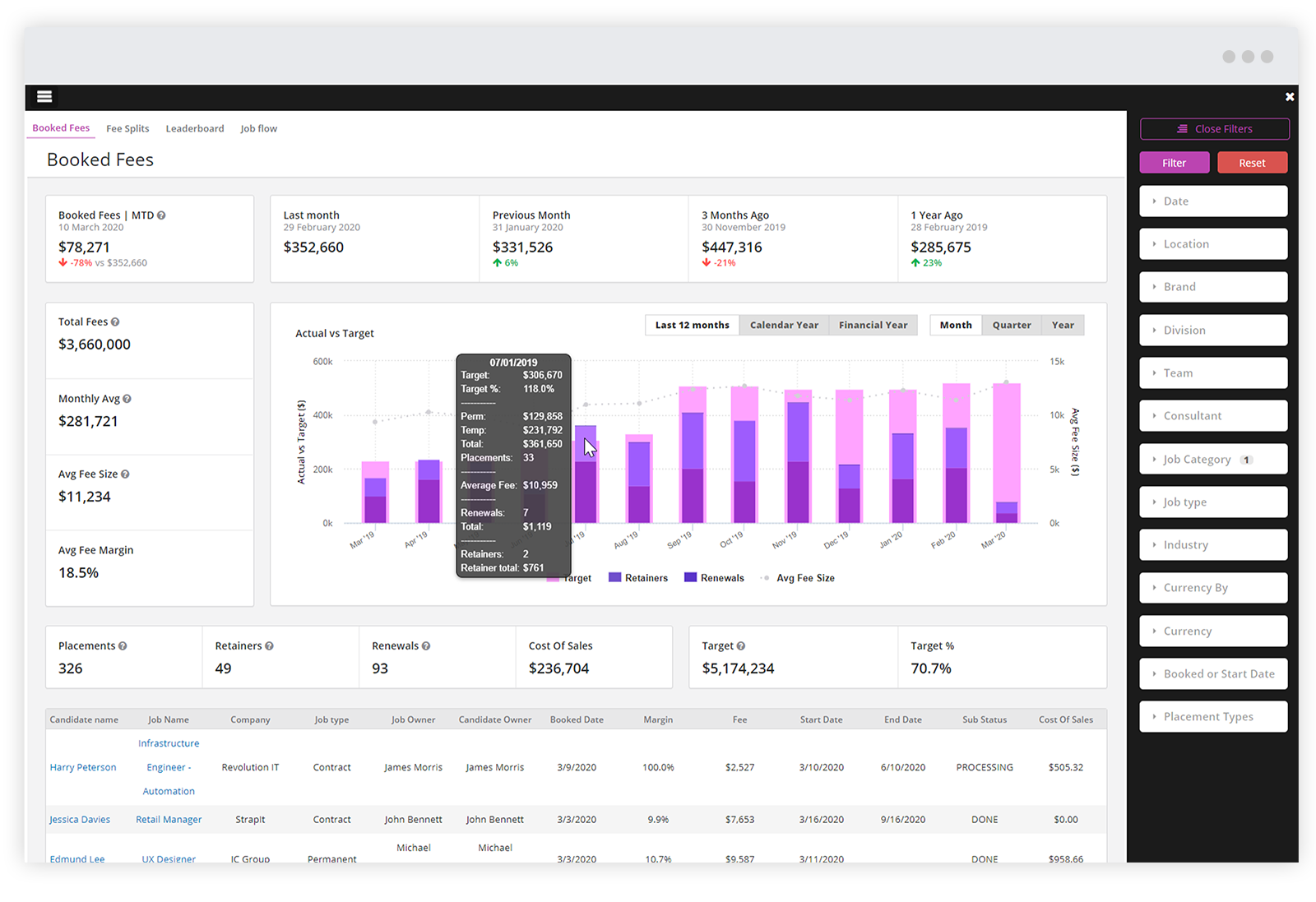 Retainer Analyse
Berichterstattung über Einnahmen in Echtzeit:
​Soll-Ist-Vergleich
Durchschnittliche Retainer-Größe und Honorare erfassen
Filter zum Drill-down nach Teams und Standorten
KI-Leistungsanalyse
Wir nennen es KPIs für Erwachsene
​Nutzt maschinelles Lernen auf der Basis von Aktionen in Vincere
Automatische Generierung unternehmensspezifischer Ziele und Kennzahlen
Verwenden Sie vordefinierte Filter, um in Echtzeit nach Marken, Teams und Standorten zu suchen
Steigern Sie die Akzeptanz des CRMs, indem Sie Ihren Mitarbeitern einen überzeugenden Grund geben, es zu nutzen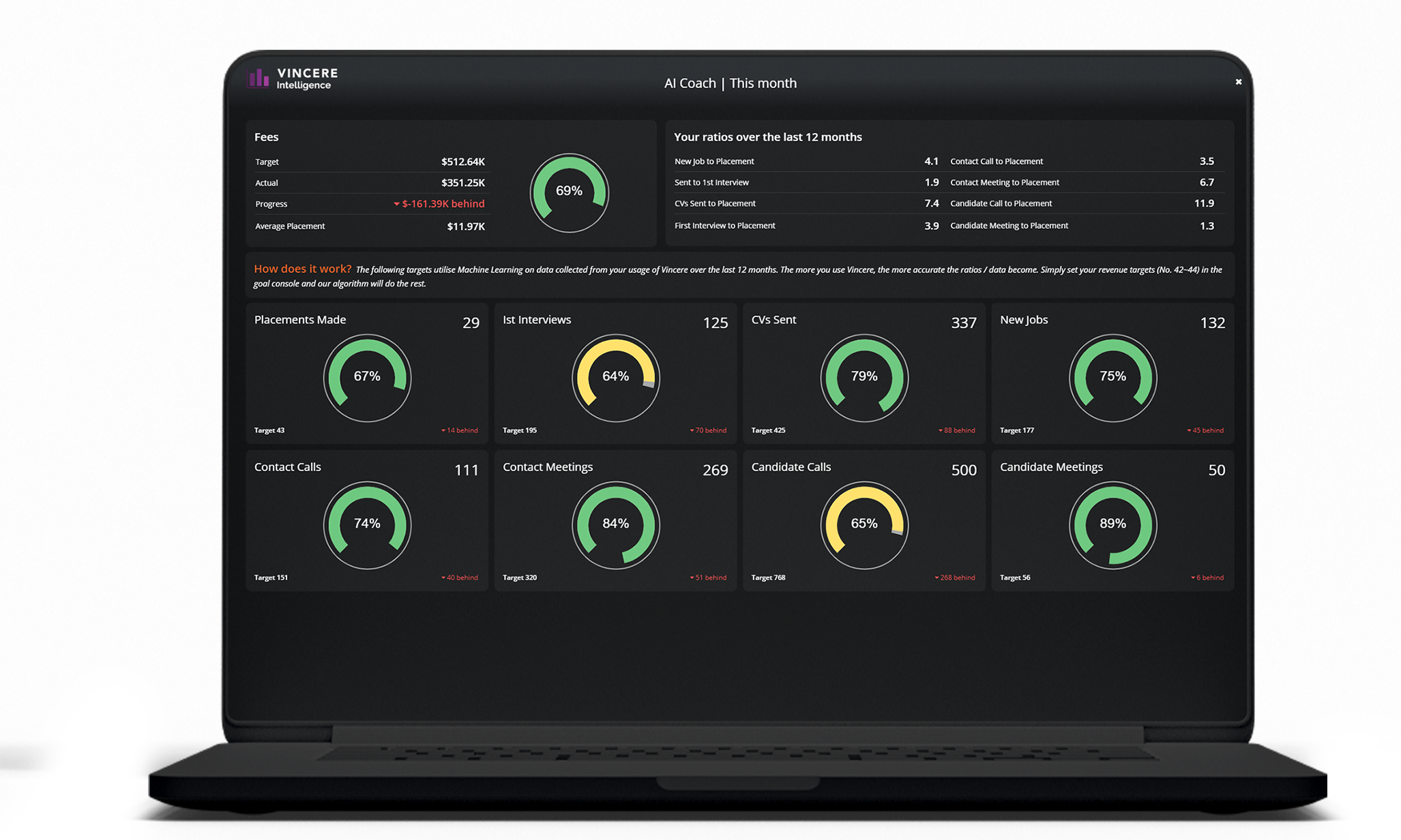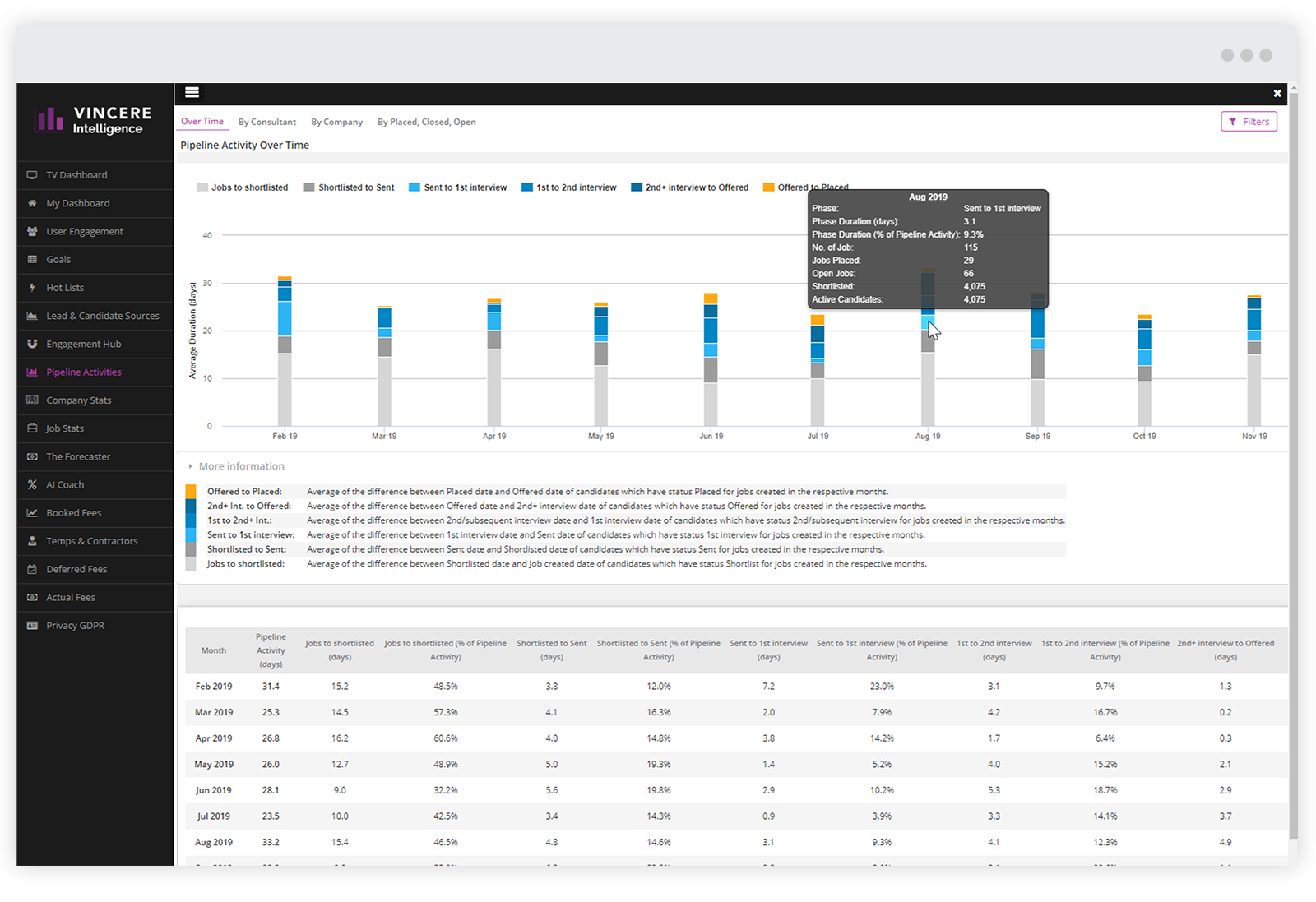 Pipeline-Aktivität im Laufe der Zeit sehen
Sofortiger Überblick über den Stand der Recruiting-Aktivitäten
Überwachen Sie die Aktivitäten und Geschäftsergebnisse
Drill-down nach Zeit, Berater, Unternehmen und Jobstatus
Ergänzen Sie Ihre Exec Search-Workflows
Lässt sich mit zahlreichen führenden Apps integrieren
Sind Sie bereit, Ihr neues
Recruitment OS kennenzulernen?
Recruitment Terms & Glossary
Executive search software is an invaluable tool for recruiters who want to streamline their recruitment operations and sourcing process - by helping to source and identify potential candidates for senior-level positions. The software typically comes with a database of executives, which can be searched by criteria such as industry, experience, or location.
To better assist recruiters and enhance the efficiency of executive placement, some operating systems may offer tools for applicant tracking, managing client relationships, and scheduling interviews.
Executive search software can help recruitment agencies in several ways.
First, it enables them to save time and money by automating the sourcing, screening, and interviewing process. The software utilizes artificial intelligence to identify potential individuals from various online sources - including job boards, resume databases, and social media sites. Once a pool of candidates has been generated, executive recruiters may use the system to conveniently screen applicants and schedule interviews.
On the other hand, the software can also be used to evaluate candidates after an interview has been conducted. As a result, businesses can streamline the process of filling senior-level positions and improve the quality of their hires.
Finally, it may provide valuable insights into the recruitment process - e.g, which channels are most effective for reaching potential candidates. By understanding how the system works and utilizing its features, recruitment agencies can significantly increase their operation efficiency and chances of success.
When it comes to executive search software, there are a few key features that every operating system should have.
1. User-friendly interface
First, the software must have a user interface (UI) that is easy to understand and navigate. The last thing you want is for your recruitment teams to waste time trying to make heads and tails of the system.
2. Integration
Second, the software should integrate with your existing databases and applicant tracking systems easily. This will make it easier for staffing agencies to keep track of applicants and candidates - as well as evaluate their qualifications.
3. Customized search
Finally, the software should allow users to customize searches according to their specific needs.
Here are a few signs that your staffing business should consider the adoption of search software into your daily operations:
1. You're struggling to find qualified candidates
Posting job descriptions and getting no bites? With the help of executive search software, you will now be able to access a wider pool of potential candidates, making it significantly easier to find a good fit for your client's staffing needs.
2. You're having trouble assessing candidates
Headhunting software provides one single source to store and keep track of candidates' information. As a result, assessing and comparing their qualifications will become a breeze for recruiters.
3. Budget is a concern
Noticing a growing discrepancy between your spending and ROI? Executive recruiting software provides an efficient way to find, screen quickly, and eventually hire the best applicants - thereby saving on costly recruitment processes that don't produce results on time
With so many executive search solutions on the market, it can be challenging to know which one is the best pick for your staffing business.
When considering headhunting software, there are a few key features to look for:
First, the software should be able to quickly and easily identify candidates that match your specific criteria. It should also provide a way to track and manage your interaction with each candidate, including contact information, notes, and next steps.
Second, it should be user-friendly and allows you to customize the recruitment process to fit your business's unique needs.
Additionally, it should provide a database of qualified candidates that can be searched by job title, keywords, or other criteria.
With these factors in mind, you should be able to find the best solution for your recruitment agency.
Executive search software can be a valuable tool for any business, but it is essential to understand the associated costs before purchasing.
The initial cost will vary depending on the features and functionality you require. Not to mention, you will also need to factor in the cost of training your staff.
Once the software is up and running, maintenance and support are typically ongoing costs. These costs can add up, but they are often offset by the savings generated by using automated recruiting software.
Recruitment systems can vary in price depending on the features it offers and the size of your organization. Some are designed for larger organizations and can be quite expensive, while others are more affordable and target smaller businesses.
Generally speaking, executive recruitment agencies can expect to pay anywhere from $500 to $5,000. The cost will also depend on whether you need to purchase a subscription or license.
If you're looking for a comprehensive solution that includes applicant tracking, interview scheduling, and reference checking, expect to pay on the higher end of this price range. However, if only basic search functionality is needed, more affordable options are available
Below are a few tips on using executive search software to make finding potential candidates more intuitive:
First, identify the key qualifications that you're looking for. This will help narrow your search and ensure that you only look at qualified individuals.
Next, enter those qualifications into the software's search engine. It will then generate a list of potential candidates who meet your criteria. Most recruitment platforms offer a variety of tools for screening and assessing candidates, saving time and enhancing search efficiency.
Once a list of potential candidates is finalized, it's time for you to start reaching out to them. The first step is to send each candidate a personal message, introduce yourself, and explain why you think they would be a good fit for the role.
Finally, many headhunting platforms offer support for creating and managing a talent pipeline so you can keep track of promising candidates for future open positions.