To get help, simply start a chat.
Reach out and we can help with the following:

Data Migration | Recovery & Backup | Transformation, cleansing & enrichment

Get personalized assistance with data migration projects from our dedicated experts.
Enrich and enhance your data with Vincere support for better business results.

Available 24/5 | Personalized Support | General questions, advice and answers 
Reach out to sort issues with your system or get connected to the right department.
Contact our hands-on, global Vincere support teams in the UK, Vietnam, Japan & Australia.

For New Starters | Refresher Training | Request for bespoke training packages
Improve onboarding and user adoption, or simply refresh your knowledge.
Align on strategy for your unique needs via Vincere training and develop a shared plan for success.

Billing | Invoicing | Any other finance related questions
Contact the Vincere Finance team for questions on billing and invoicing.
Work with our Finance professionals on payment questions and free up your focus for the business.
Escalations & Support
If you need further assistance, we're always here for you.
Switching to a new system is challenging
That's why we're here to ensure a smooth transition
We're here every step of the way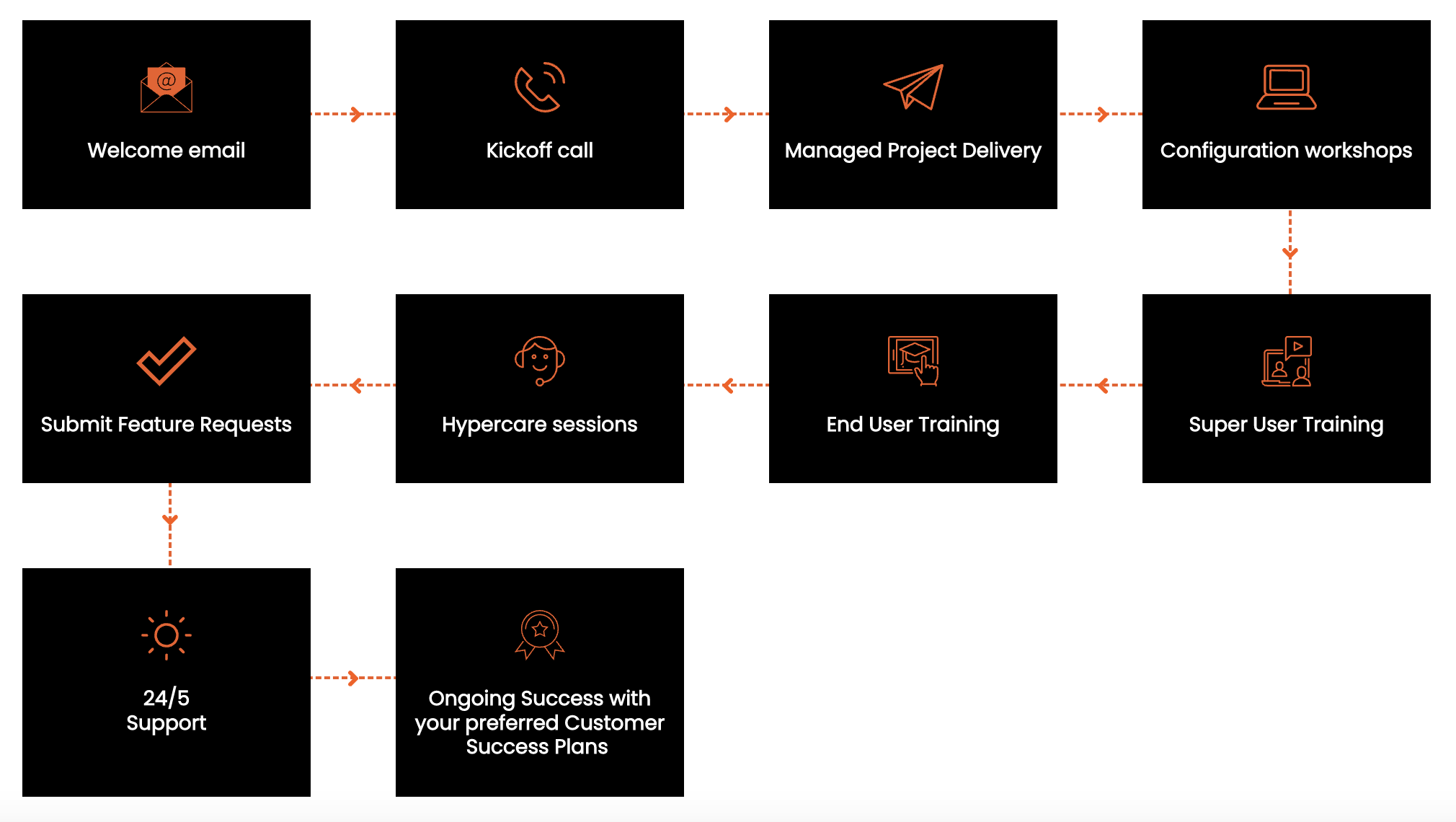 Technical Support Engineers

Customer Success Managers

Account Managers
Flexible support plans for all sizes
Essential
No frills. Just need occasional online support.
Standard
I want phone support when things break but other than that, I'm good.
Premier
I want a fast phone support and a dedicated customer success manager that will help drive usage and user adoption.
> 3 seconds
to reach support
24/5 support
phone, ticket, email, chat
9.2 SAT
Client Satisfaction Score
85% of queries
resolved on 1st contact
Total of 707+ 5 star reviews
on Capterra & G2
Uptime is our priority
99.8%
uptime
as guaranteed in our SLA
Partners more than customers
You look to you as co-innovators of the #RecOS that's why our product managers are accessible to you through our product portal.


Unbelievable system, great team and class customer support too. Couldn't recommend the guys at Vincere highly enough.



Support has been great throughout and the team are brilliant (and fun) to deal with - always going the extra mile.



Shoutout for offering great support throughout the set-up and for being patient, answering all of our questions, and reacting very quickly whenever we needed support.



Support from the team is great, they always provide a quick turn around if we have queries.

Award-Winning Expertise

New Releases

Stay up to date with the latest product innovation
Webinars

From all the Vinny basics, to advanced tips and tricks you need
Get Support

Looking for help for an issue? We have you covered!