Recruitment OS,
Explained.

What is a Recruitment
Operating System (RecOS)?


☝️ Instead of using multiple tools to handle
different operations and activities.
It's your one command & control console for staffing and recruitment businesses.


🤝 Your new digital HQ where teams from different
functions across can collaborate:
Everyone in the business will be able to manage, communicate and track progress. 
The A-Z of Recruitment Operations
It is becoming increasingly challenging to attract talent nowadays. Recruiters must design their own recruiting methods to attract qualified individuals who also fit the culture and needs of their clients. How is it possible to come up with a procedure that is both effective and time-efficient? Many have turned to recruitment operations as a solution.
There is no universal definition for recruitment operations. Each organization has their own interpretation of the term. However, its core function remains unchanged: to optimize the recruiting process. Specifically, it ensures that recruiters are able to work effectively and efficiently – so that they may find the appropriate talent in the shortest time, with the lowest cost possible.
In short, recruiting operations (aka, recruitment ops) is a function that defines work procedures, improves the efficiency of talent acquisition teams, and helps manage logistics such as interview scheduling, offer processing, and onboarding. It improves an organization's capacity to hire quickly, save money, and ensure that resources are allocated efficiently.
While recruitment is all about finding potential candidates, interviewing, and evaluating them to determine the right match for a vacant position, recruitment operations have nothing to do with such activities. Specifically, its role is to act as an accelerometer that helps streamline the recruiting processes - by reducing the time to find candidates, cutting unnecessary operations, as well as optimizing interviewer and candidate experience.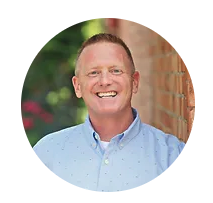 "Recruiting operations are about doing everything - except finding the talent."
- Tim Sackett, President of HRU Technical Resources.
Using recruitment operations is useful in many ways, both for headhunters and their clients.
1. Optimize the recruitment process
The primary function of a recruitment operator is to optimize the recruitment process – by taking into account the people and the process aspects. They need to ensure those who directly contact candidates, including coordinators, recruiters, and interviewers, know their responsibilities. Identifying issues in the process that affect the quality of the employer's jobs - as well as optimizing the candidates' experience - is also part of the process.
Since the employment market is always evolving - and individuals are becoming more aggressive in their search for a new job, every organization must keep this in mind.
2. Provide a smooth experience
"Candidate experience" has become a common buzzword among staffing businesses. Recruiters must prioritize the demands of their clients, but they must also establish an environment that encourages applicants to disclose their full potential.
This is where recruitment operations step in. The prospects will be delighted even if they don't get the job, and they may even leave positive reviews on social media sites as a result of their experience. Your business's reputation will benefit from this, which may then help draw in more clients in the future.
The following are some possible determinants of a candidate's experience:
Recruiting process total time

Clear instruction

Transparent communication (mostly through emails)

Easy-to-access platform

etc.
Identifying the specific steps needed to take is a critical component of recruitment operations. For each client, the process may vary – but overall, recruiters are required to complete the following checklist:
Establish & implement a recruiting plan.

List down the primary sourcing means.

Prepare & promote your job advert.

Candidate screening & shortlisting.

Schedule the interview.

Evaluate & contact candidates post-interview.

Onboarding.

Analyze end results.
The value of a recruitment operations team lies in its ability to capture meaning from raw data. What do the numbers tell us about potential candidates, the effectiveness of our recruiting process, and its errors?

According to Aptitude Research, 57% of organizations do not have enough data to make decisions on talents, and 35% prioritize using data more effectively. Utilizing technology and data is essential to the recruitment process. It improves talent quality, assists recruiters in making better decisions, and helps the operations team measure the efficiency of each step in the process.
Your success as a recruiter depends heavily on how effective the process is. Nowadays, digitization has become a norm for those who wish to survive the dynamics of the current business world. To ensure the maximum performance of the team's recruitment operations, it's recommended that you consider adopting a recruitment operating system (RecOS) now.
A RecOS is a software platform for staffing businesses to better manage their work process. With one, all information about the team's daily work is recorded in one single database – so that everyone knows what is going on and is able to plan accordingly. Most come with various features – CRM, ATS, analytics, and video interviewing, to name a few – to make sure that recruiters can achieve more within less time, and have more ground for better decision-making.

Below are some significant benefits that a recruitment operating system provides:
Improve the efficiency of applicant search and screening
Track applicants' activities and progress
Create a centralized source to store information about clients and applicant
Automated workflow, reporting & communication – so that the team can spend time focusing on more strategic tasks
Provide a unified workspace for team members to collaborate, send requests, and track tasks.
etc.
For those who would like to streamline their recruitment operations with the help of a recruitment operating system (RecOS), deciding which one is worth the investment may take a little time. To find out the best option, ask yourself the following question:
Is the system intuitive enough for even those with little tech background can get used to it immediately?
How much time do you estimate it will help the team save? Will it be able to perform any current time-consuming admin tasks – or will it result in even more manual jobs to finish?
Is it suitable for the team's current workflow?
Can it be integrated with the current system of your organization?
Is customization possible without requiring IT intervention? Are users able to design their own customized features?
Recruitment software is vital to the success of recruitment operations. Nowadays, there are various SaaS providers of such software - each come with different features and functions. Depending on their specific needs and size, organizations may find some solutions work better for them than the others.
Over the years, we at Vincere have been a trustworthy partner of recruiters who wish to streamline their operation process with maximum efficiency. Our product is designed with various features essential to a recruitment operation software - including but not limited to:
Manage and track application process with internal team and applicants.

Time and financial management.

Advanced data analytics tools with customized dashboards.

Enhance recruiters and candidates' experience.

Automatic interview scheduling & calendar integration.

Video interviewing.

Learn more about the features of Vincere's recruitment agency software.
Why a Recruitment OS matters?

The average recruitment business runs their processes
over several tech tools that don't play nice together.
Rec businesses are slowed by disparate systems and complicated, ageing technology that bleeds time and money.


Your tech stack should work for you.
Uncover the true cost of your recruitment software tech stack 👉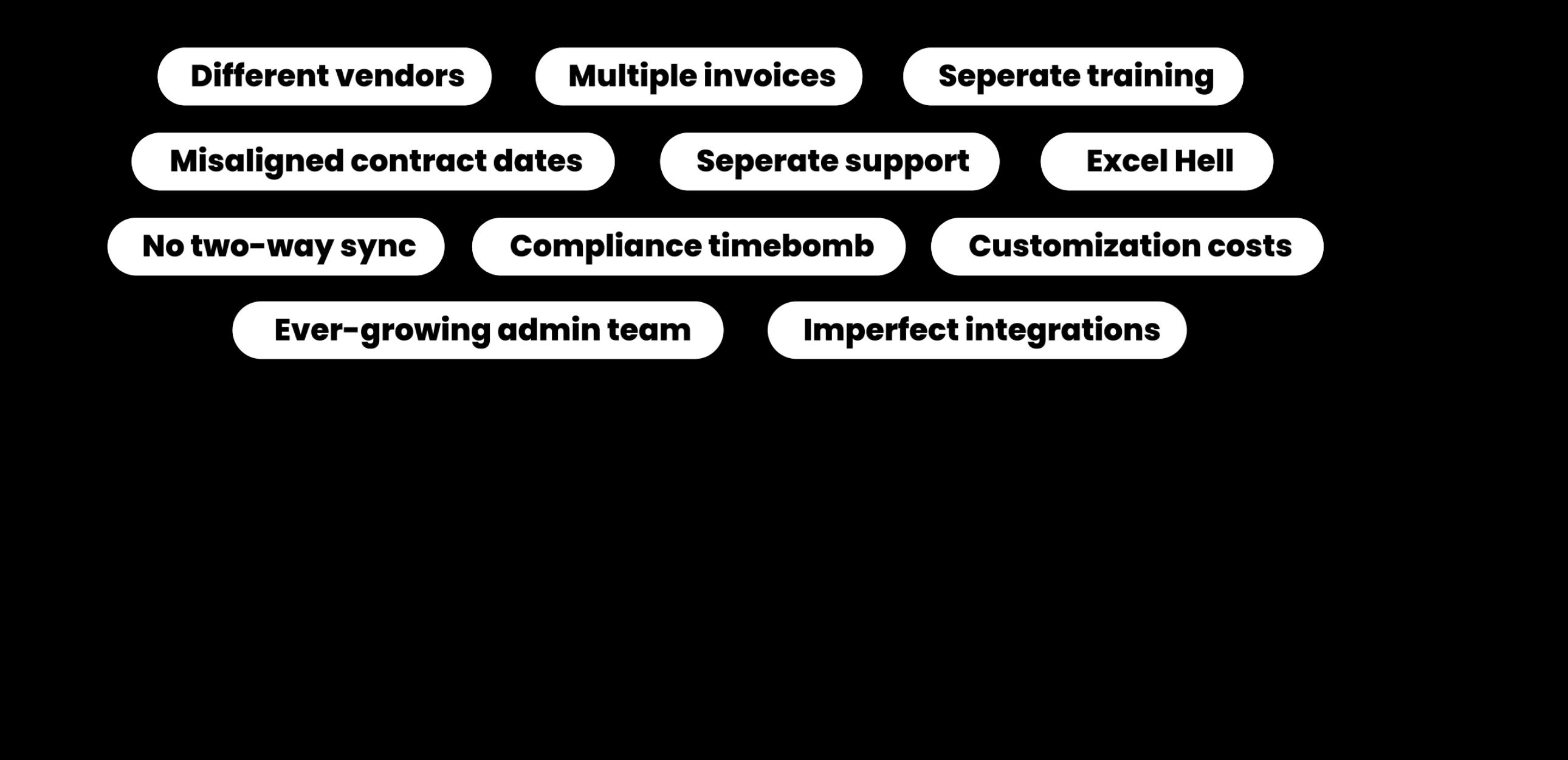 How a Recruitment OS can help
your Recruitment business

When you replace apps with one unified platform, everything comes together effortlessly.
You'll unlock:

Time
Focus on what moves the needle.
Revenue, growth and performance. 

Start using the tools you need fast.
Reduce integrations with 3rd party apps, lengthy customization or code. 

Get a single view of the business every time.
Seamless 2-way data sync means reliable, up-to-date data for compliance and reporting. 

Synergy
Keep your rec business connected effortlessly.
One centralized system where offices, teams and recruiters can collaborate effectively.
Take a tour around the #RecOS
The only recruitment tech that will future-proof your business.

Recruitment leaders, stop throwing more money into RecTech.
Without a strategy, it won't deliver results.
Download this guide to learn:
What exactly is a Recruitment Operating System
Why it will future-proof your business
How the #RecOS can help unlock revenue gains
Fill out the form to grab this free guide.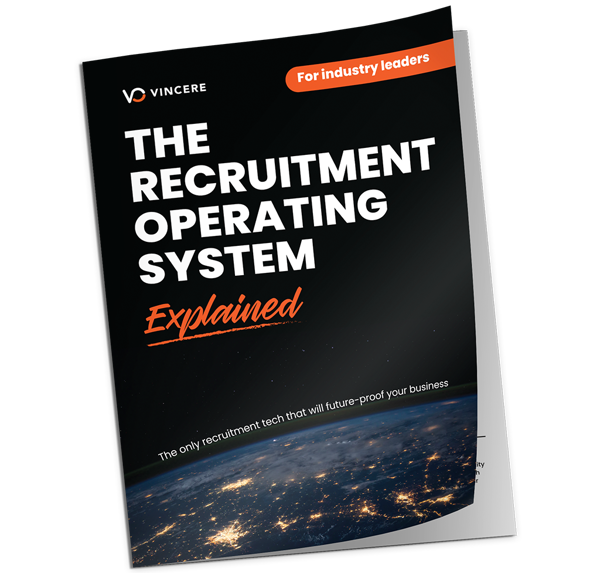 It's time to unleash growth without gravity with the #RecOS


20K
Recruitment Agencies on Vinny
24/5
Follow-the-sun support
98%
Customer support rating

Vincere has helped us spend more time on selling and what we should be doing rather than admin tasks that could be automated.  

Neil Clough
Managing Director

Graduate & Trainee
Sales | Perm

Recruitment software that is innovative, user friendly and configurable.  

George Zitko
Founder

Fire & Security Specialist
Perm & Contract
There's no recruitment CRM on the market that allows users to get up the learning curve and start billing so quickly like Vincere.

Rob Quirk
Head of Marketing

7 brands globally
Exec Search, Contract & Perm
Ready to meet your new

Recruitment OS?