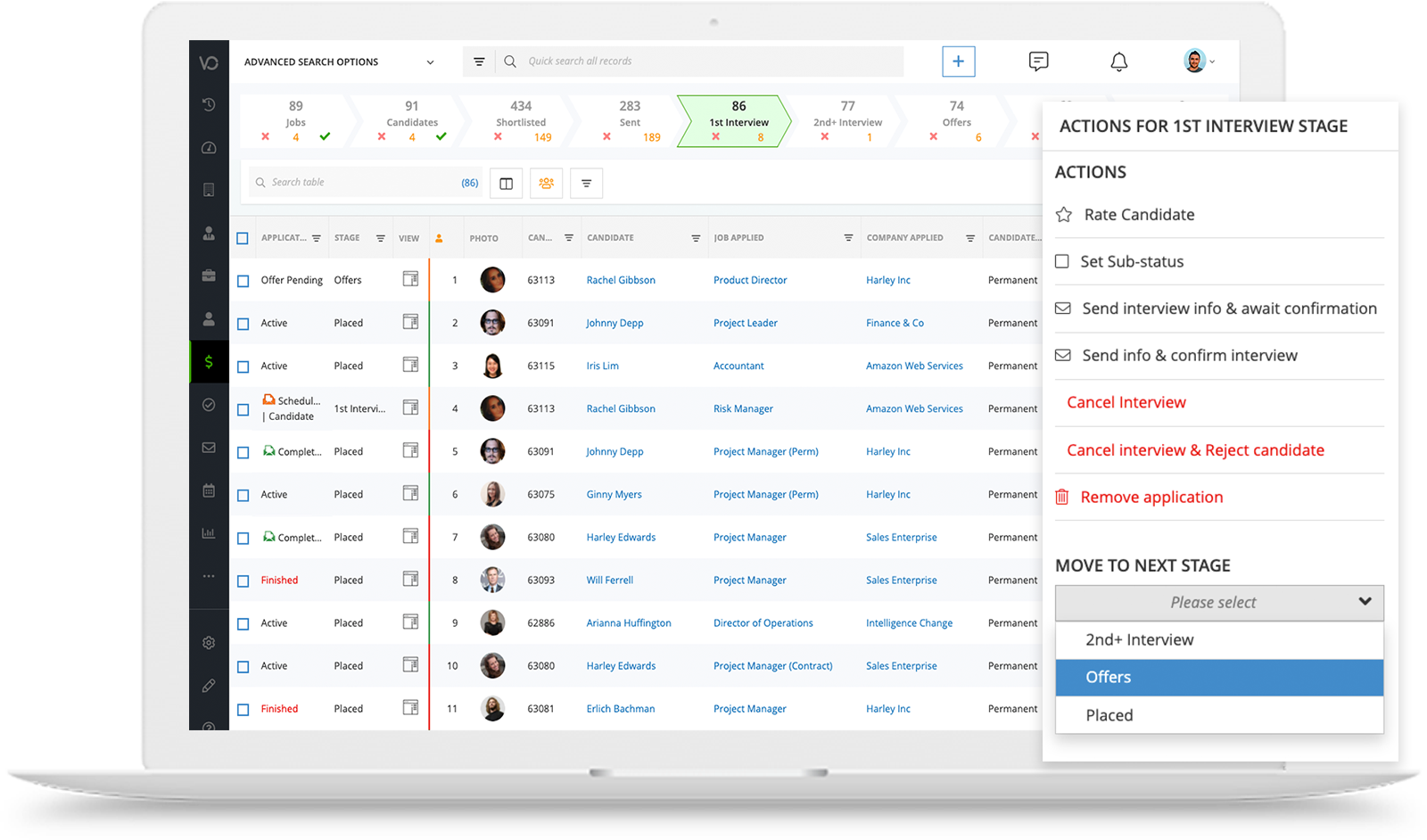 Recruitment ATS
Manage relationships, candidates, activities and emails all in one place.
Integrated Job Boards
Get your jobs in front of candidates and receive applications inside Vincere.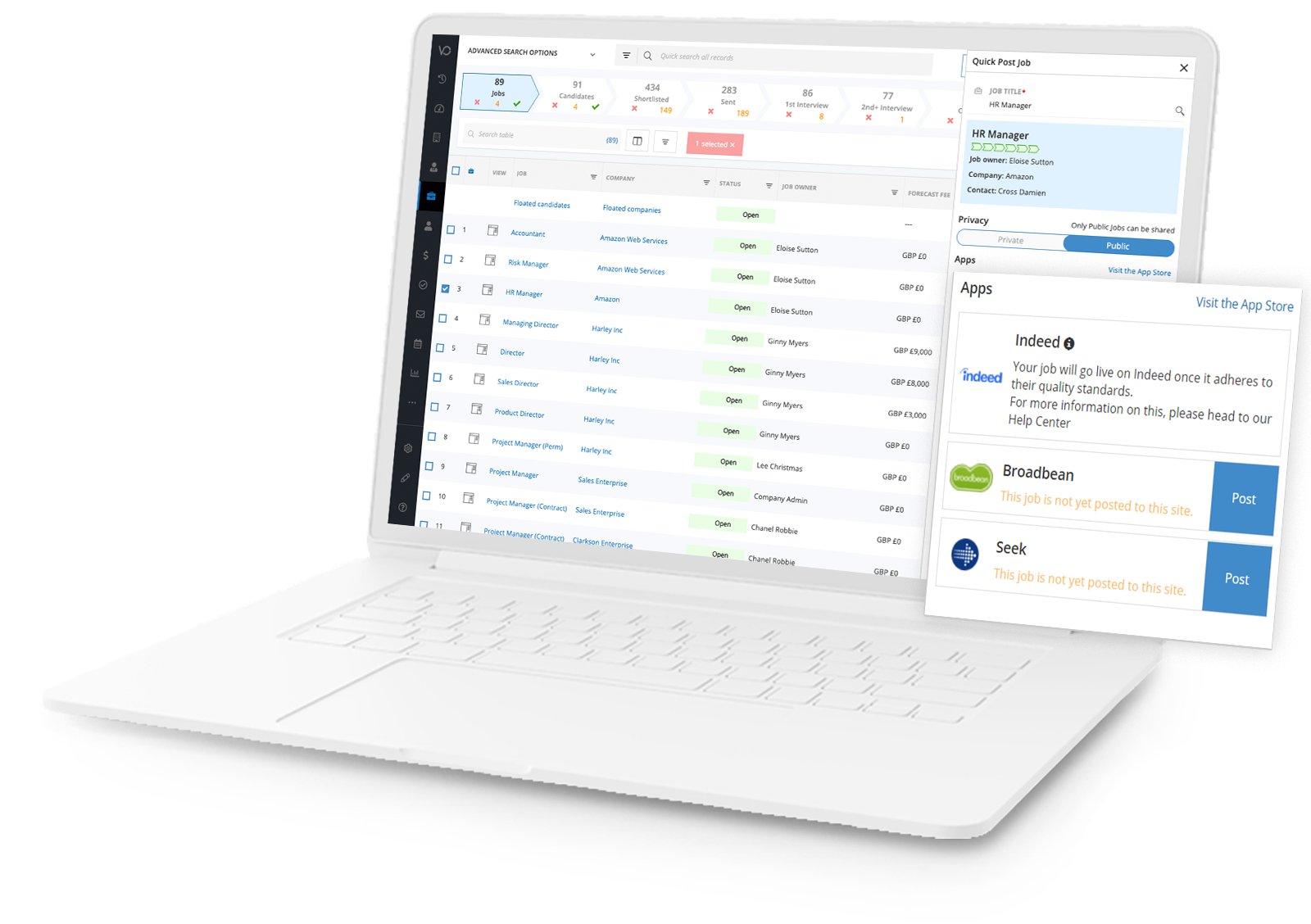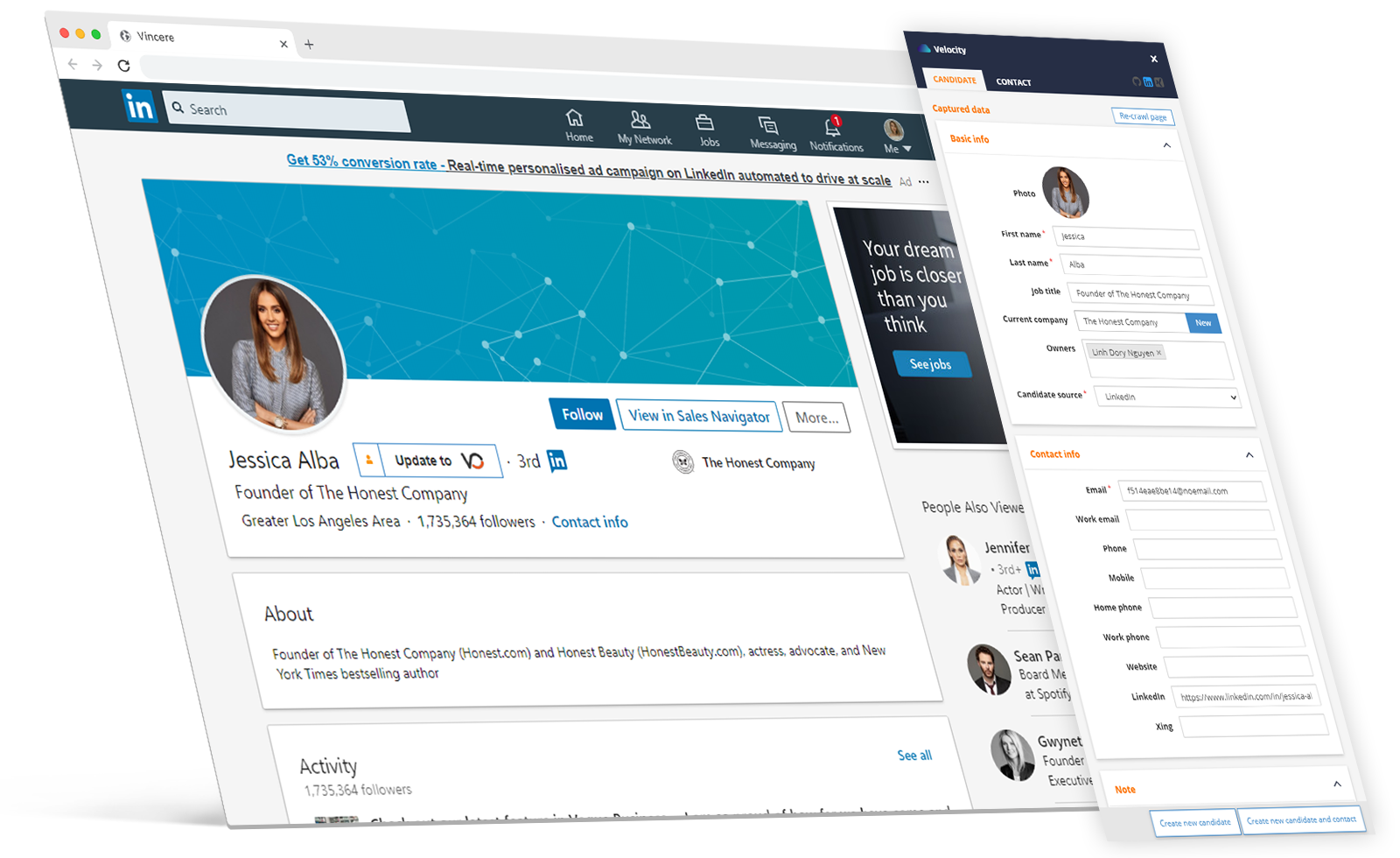 LinkedIn Sourcing
Find & add new candidates from LinkedIn. Drop them into talent pools & action quickly.
Search & Automatching
Use automatching or narrow down searches with our multi-dimensional advanced search tool.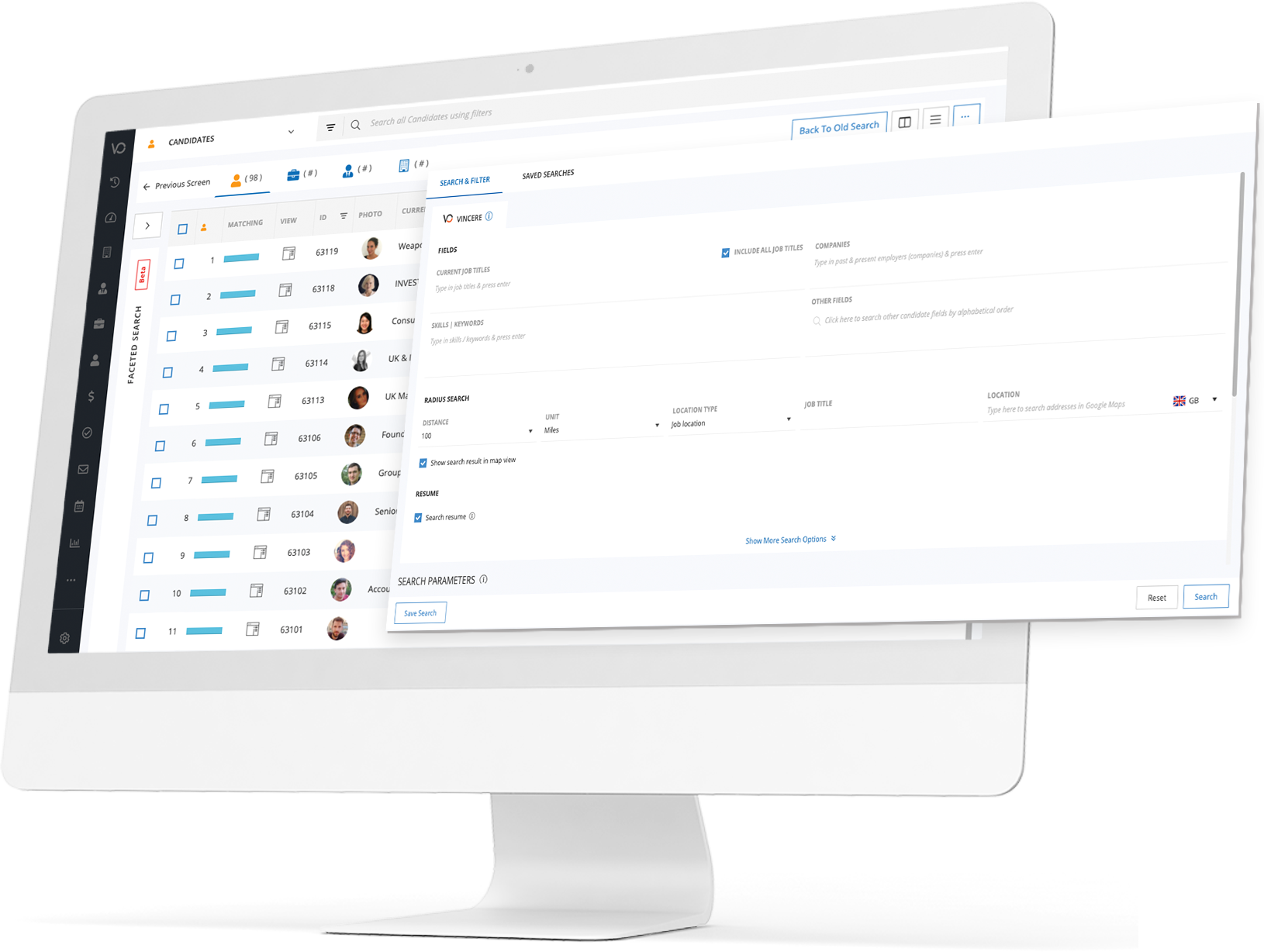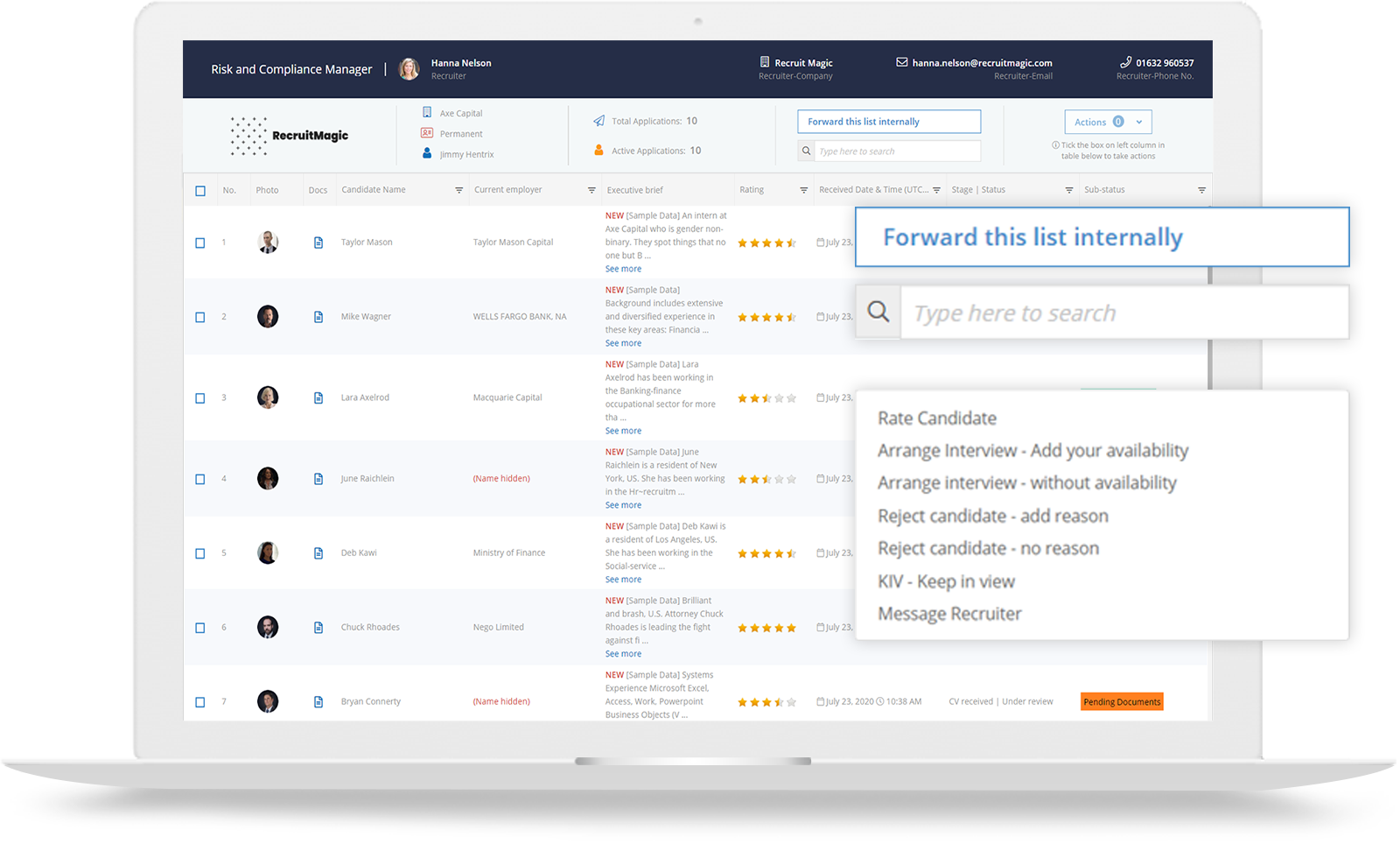 Collaborate with Clients
Spec out candidates or send them to clients in bulk using the LiveList™.
Make Placements & Send Invoices
Placements auto-generate draft invoices ready for you to bill.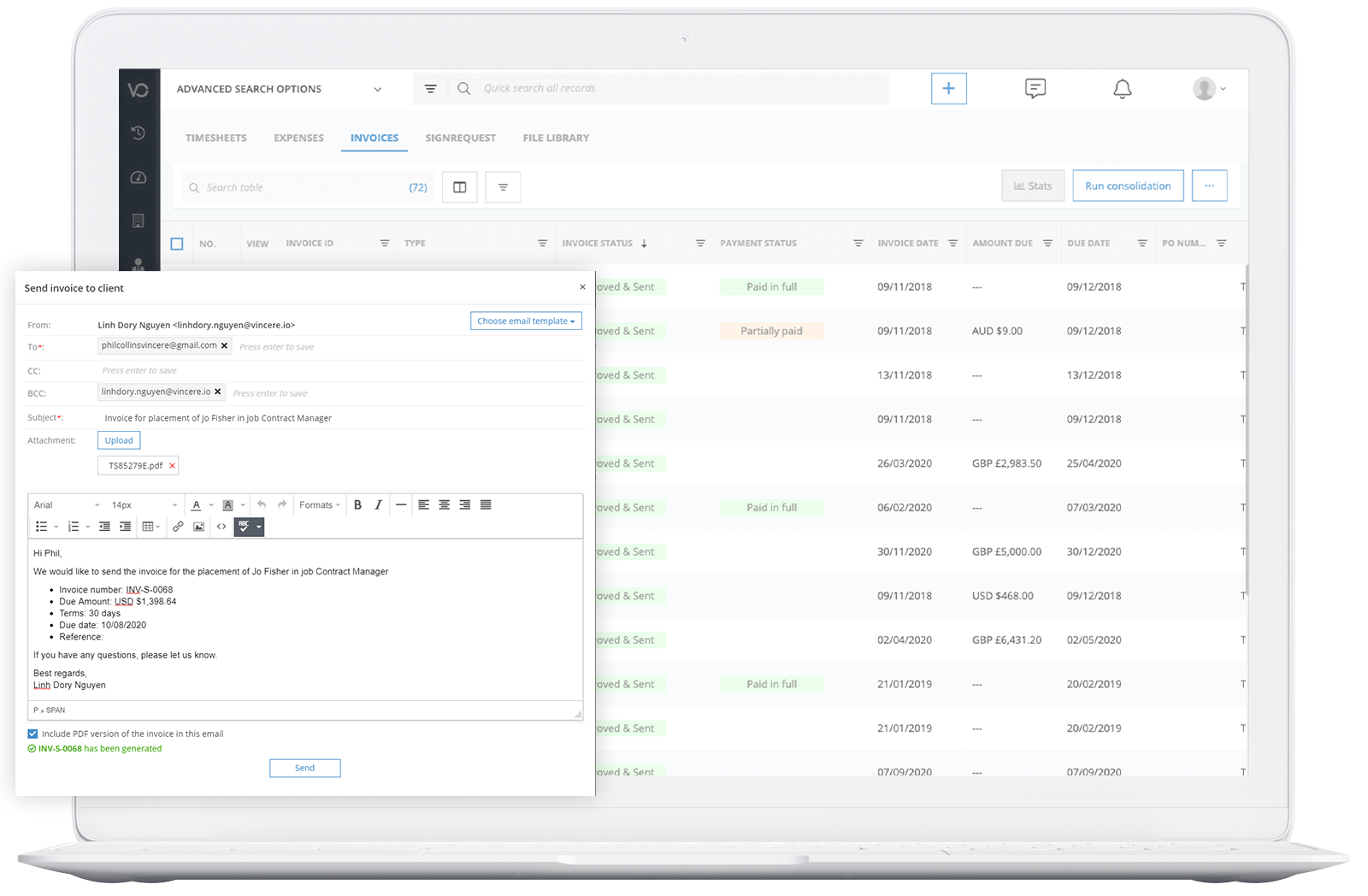 The Cherry on the Cake
Perm recruitment analytics. Ready out-of-the-box.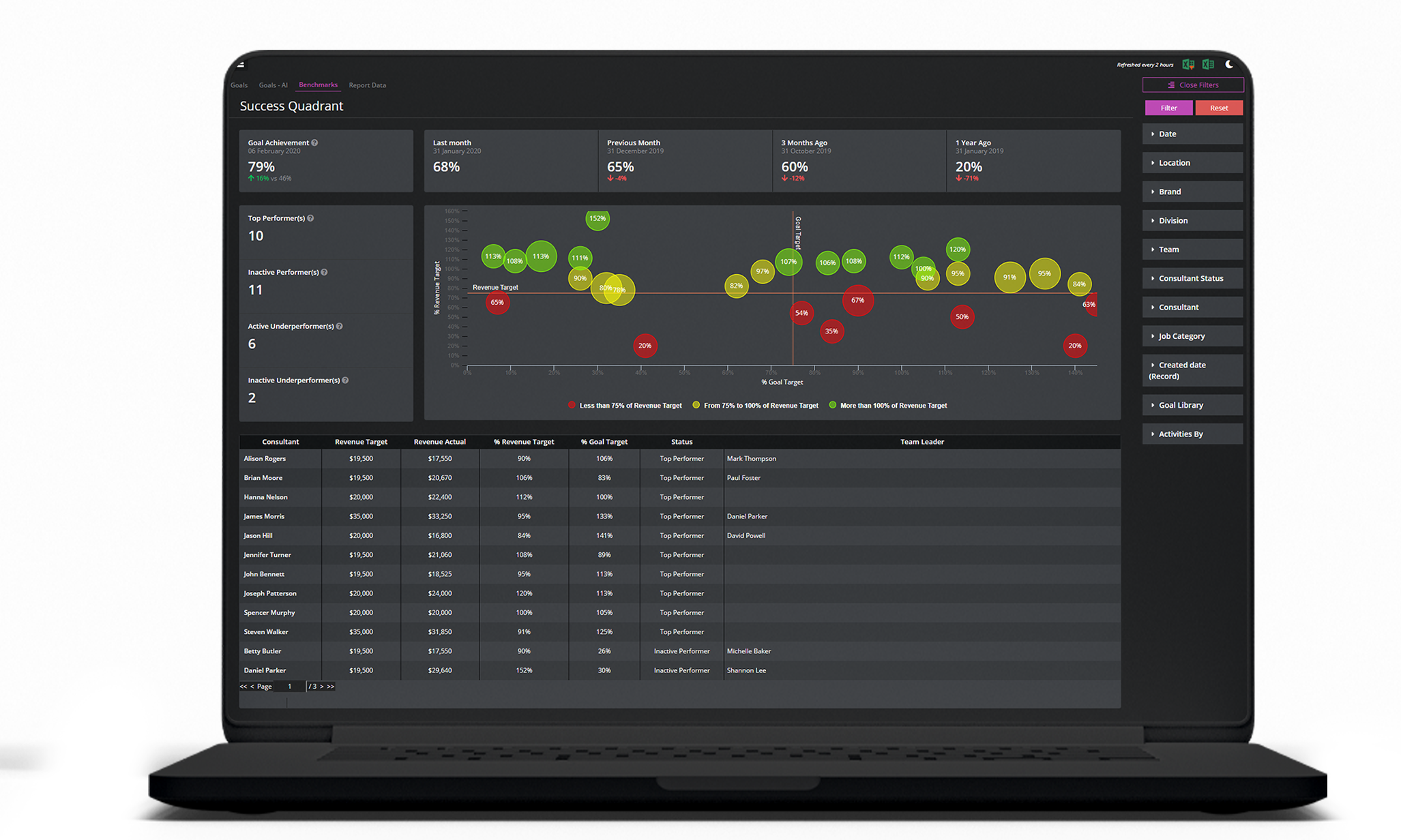 Track goals, targets & KPIs
Ready out-of-the-box Perm recruitment analytics
Monitor your team's performance
Identify top performers
Drill down into detail to help consultants improve
Maximize your job board ad spend
See what's working & what's not
Know exactly where to put your money
Which sources are giving you the best ROI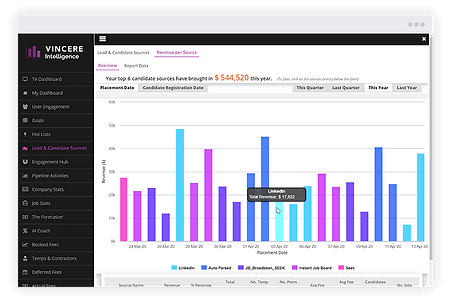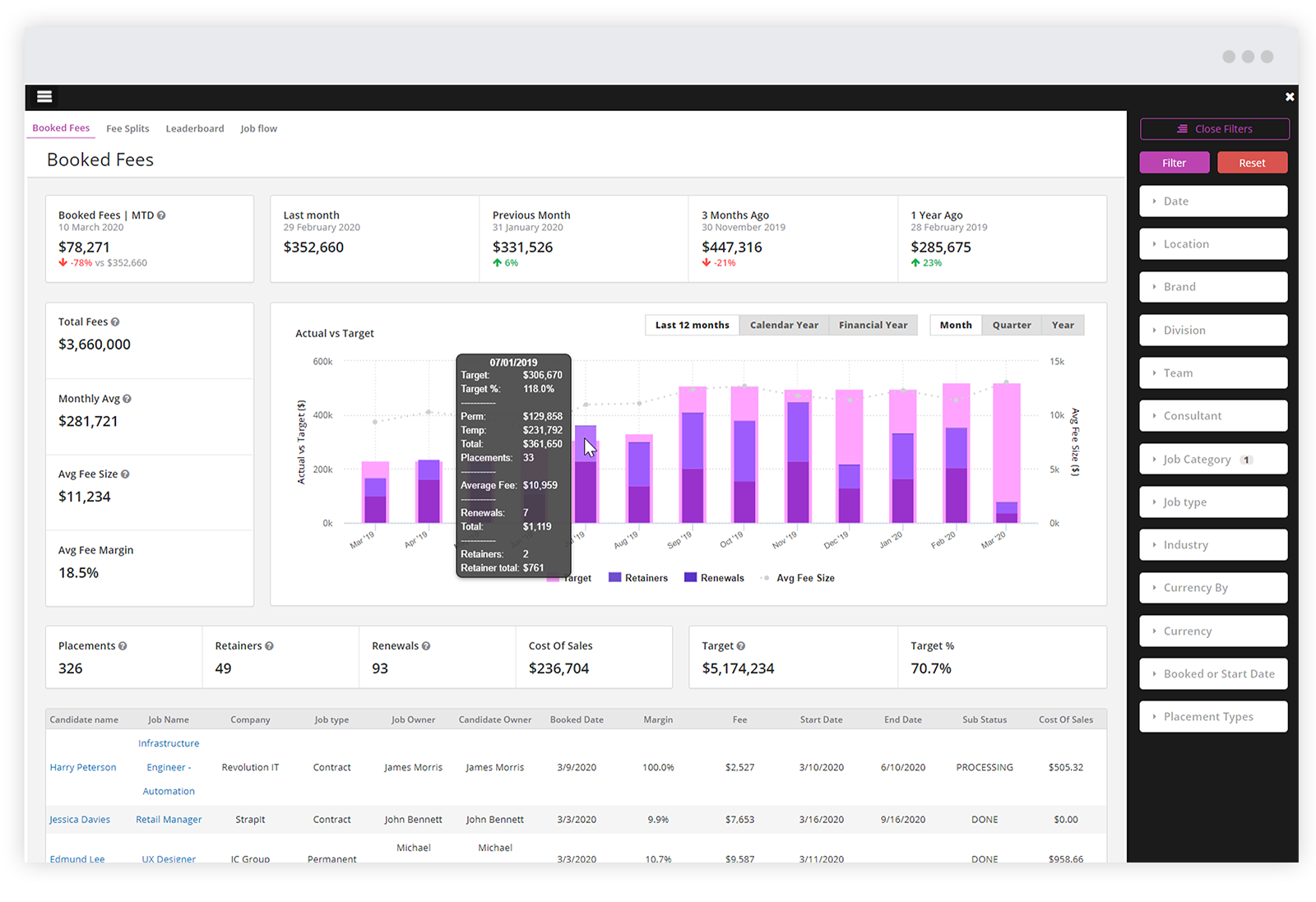 Real-time revenue reporting:​
See Actual v.s. Targets
Compare month to month, consultant by consultant
Drill down by brands, teams & location
Augment your Perm workflows
Integrates with a multitude of leading apps

Ready to meet your new
Recruitment OS?