All-in-One Permanent Recruitment Solutions

Seamlessly manage client relationships, oversee candidate progress, monitor all activities, and streamline email communications.
Centralize all your permanent recruitment tasks with our integrated platform.
Effortlessly Post on Integrated Job Boards

Place your vacancies directly in front of potential candidates and receive applications within our exclusive permanent recruitment agency software, crafted specifically for recruiters' needs.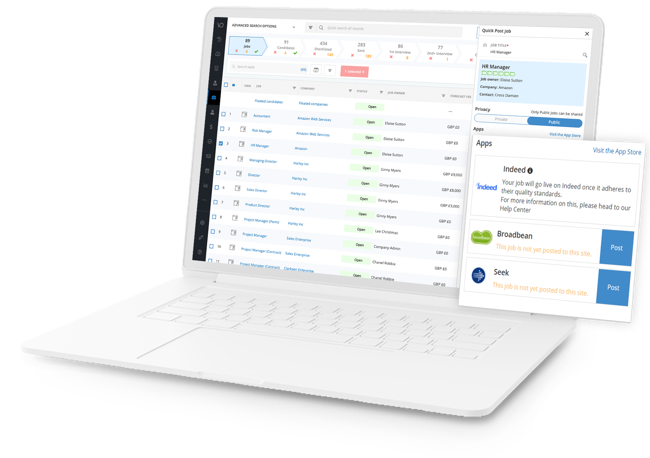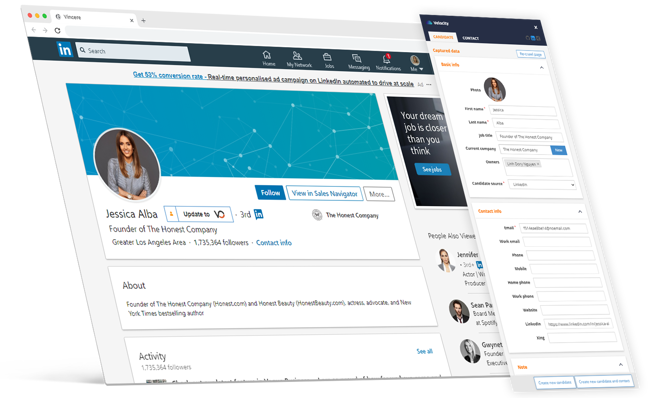 LinkedIn Integration for the Permanent Recruiter

Source top talent from LinkedIn, drop candidates into specialized talent pools, and take swift action to ensure best matches for your clients.
Advanced Search & Automatch Feature

Whether you prefer automatching or customizing your searches, our multi-dimensional tool makes finding the perfect fit in permanent recruitment a breeze.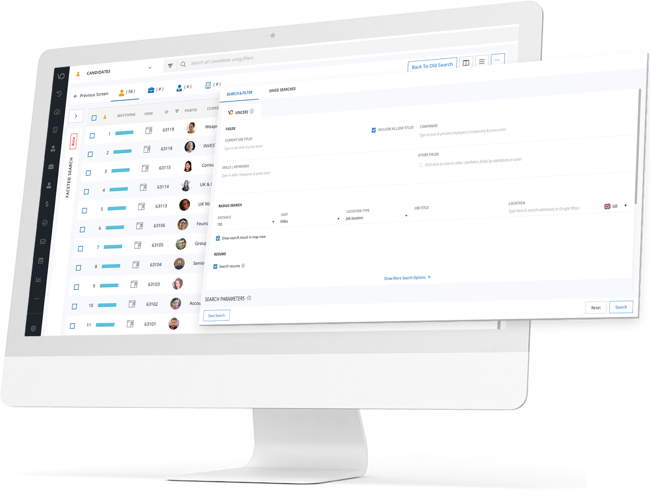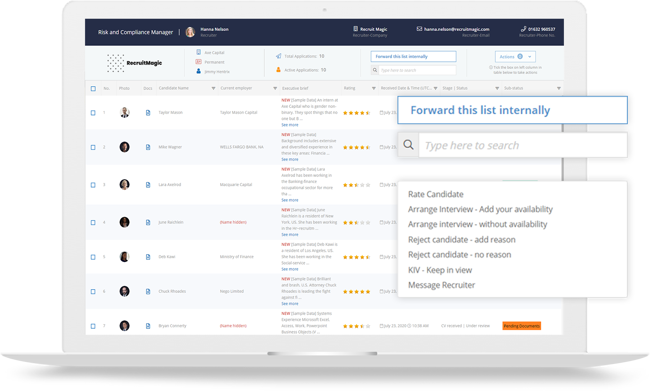 Enhanced Collaboration with Clients

Present candidates or share bulk lists with clients through our dynamic LiveList™️.
It's the ultimate tool for effective and transparent permanent recruitment.
Streamlined Invoicing for Permanent Placements

After making your perm placements, let our software handle the billing.
Enjoy auto-generated draft invoices, prepped and primed for immediate processing.
Click the button below to learn more about our  customised invoicing software for recruitment.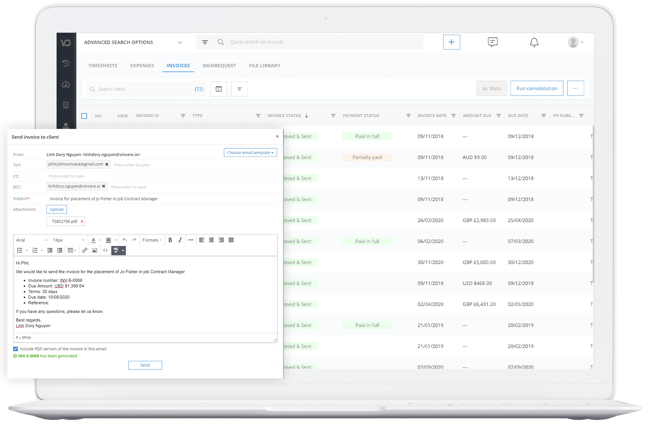 The cherry on top 
Out-of-the-box analytics tailored for permanent recruitment.
Stay informed and optimize your strategies.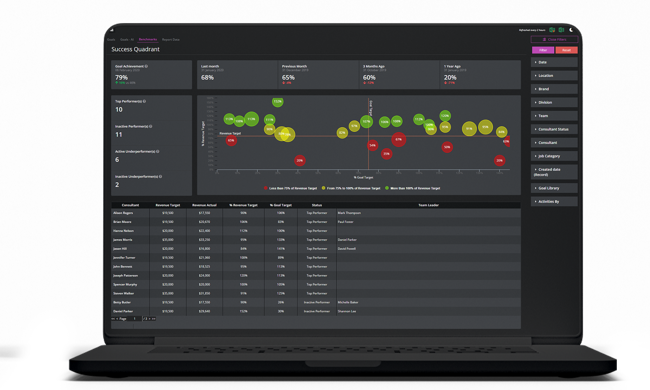 Track goals, targets & KPIs
Ready out-of-the-box Perm recruitment analytics
Monitor your team's performance
Identify top performers
Drill down into detail to help consultants improve
Maximize your job board ad spend
See what's working & what's not
Know exactly where to put your money
Which sources are giving you the best ROI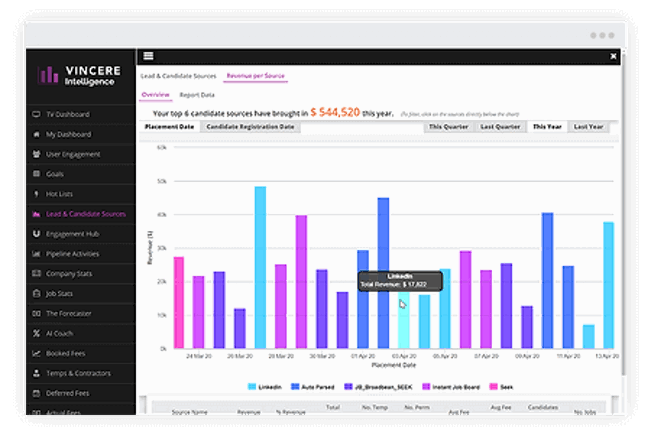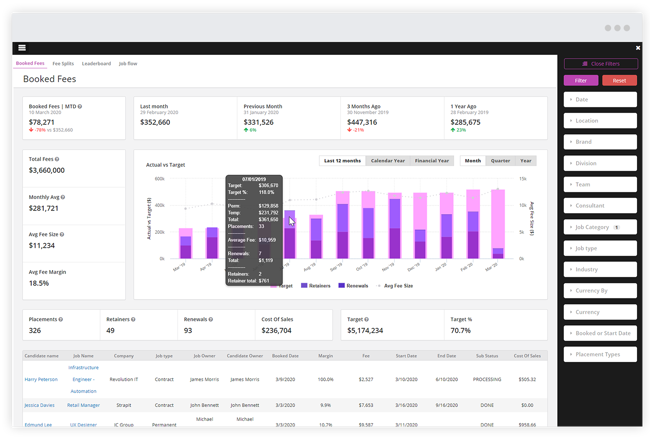 Real-time revenue reporting:​
See Actual v.s. Targets
Compare month to month, consultant by consultant
Drill down by brands, teams & location
Augment your Perm workflows
Integrates with a multitude of leading apps

Ready to meet your new
Recruitment OS?