A New Frontier in Client Experience
The modern way to showcase Candidates and collaborate with Clients: the LiveList™
Launch Candidate Profiles...
Showcase the best Candidates to your Clients.
What Clients see: an interactive dashboard with Candidate profiles, videos, documents, ratings & more.
What you get: smooth collaboration, instant feedback.
Request Demo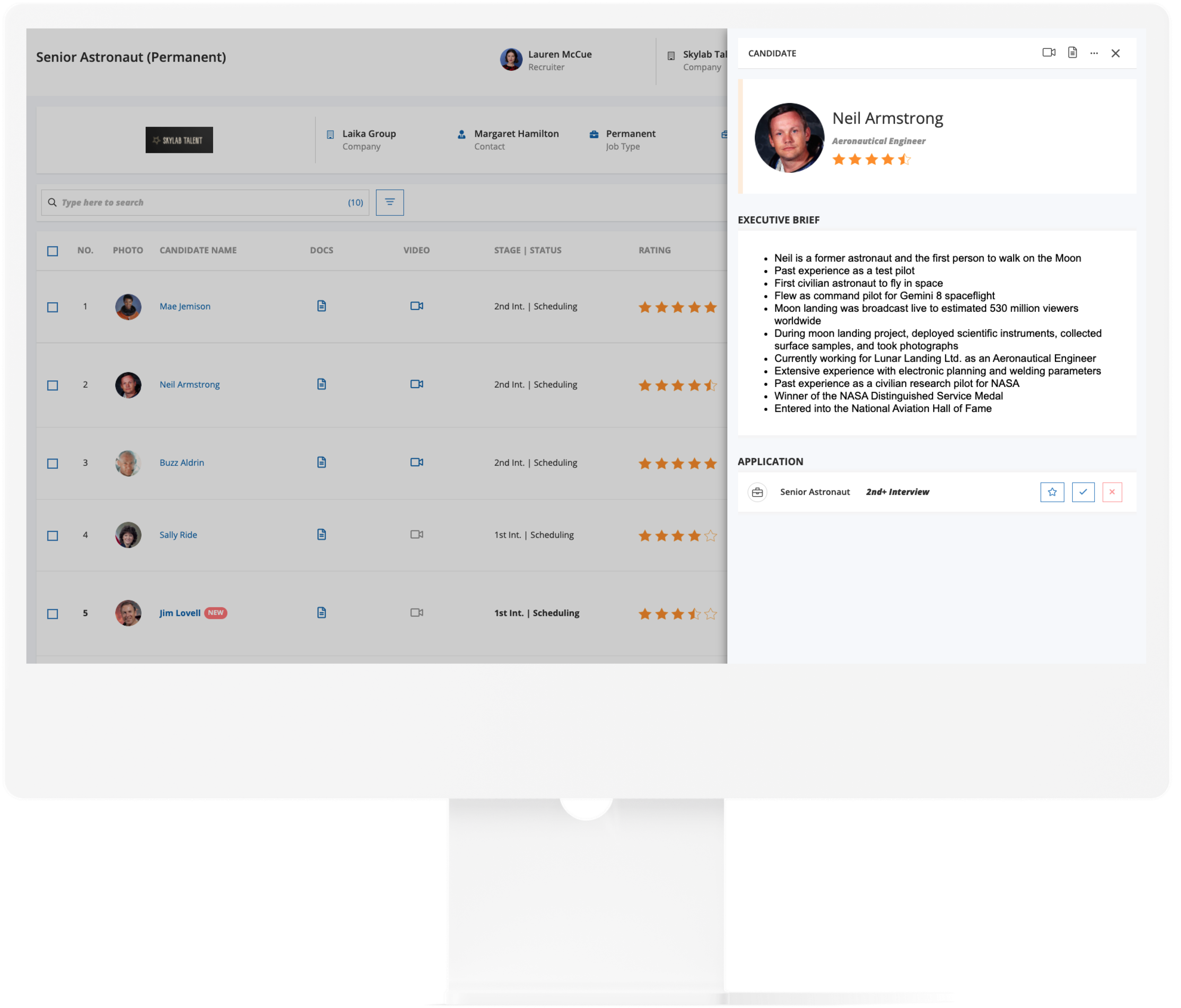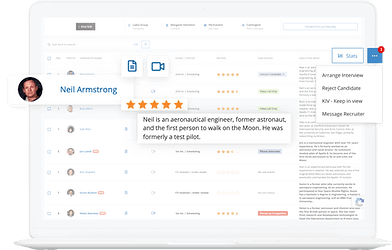 ...And Let Clients Navigate
Add compliance documents, interview videos, custom tags & more. Set competencies with input from Clients and watch live ratings feed back.
Use the LiveList™ linked to Jobs or spec out Candidates to Clients
Mobile Experience in Hand
The LiveList™ is mobile optimized for the way recruitment works today. Keep the pipeline moving with taps, swipes and pings.
Meet your Clients where they are: on their phones.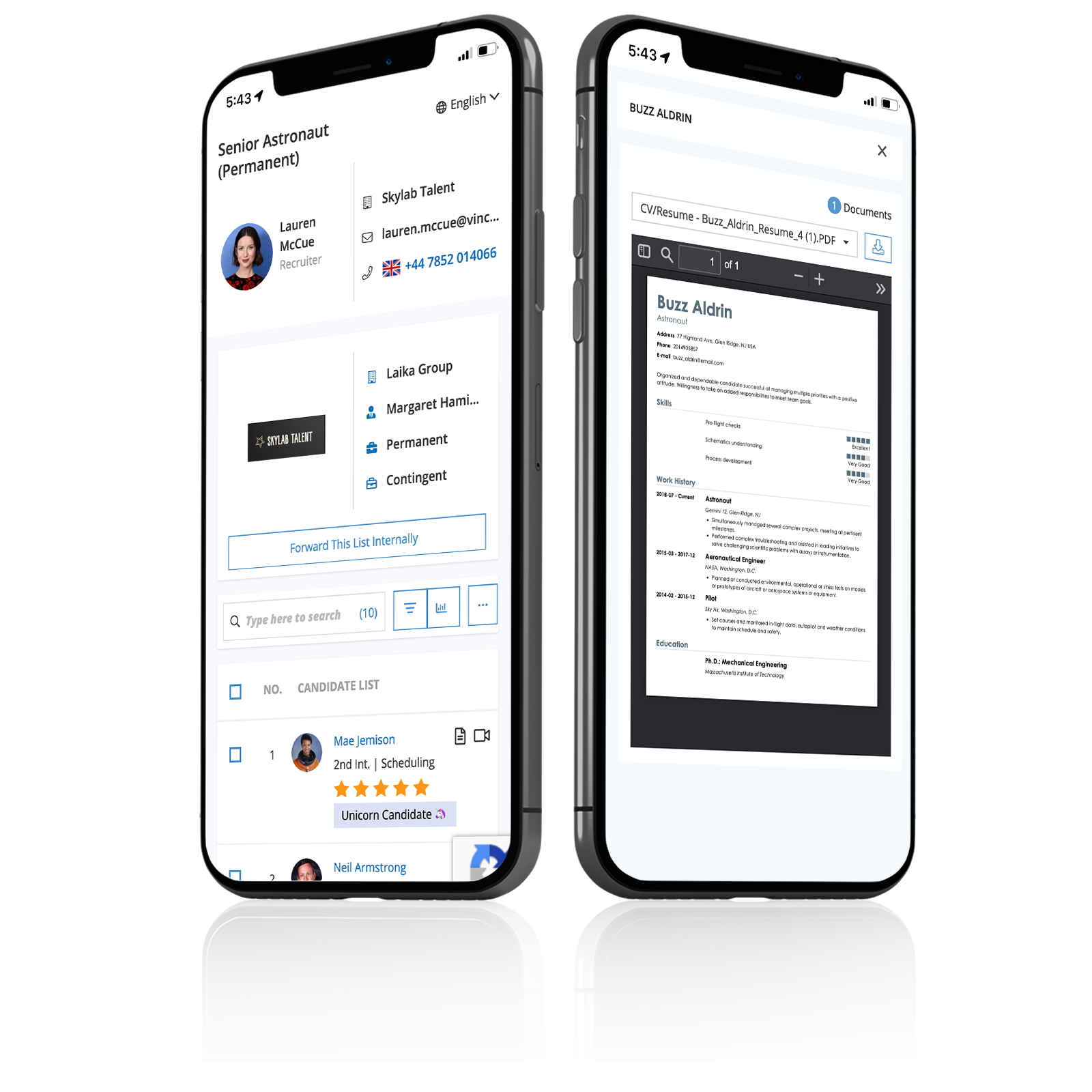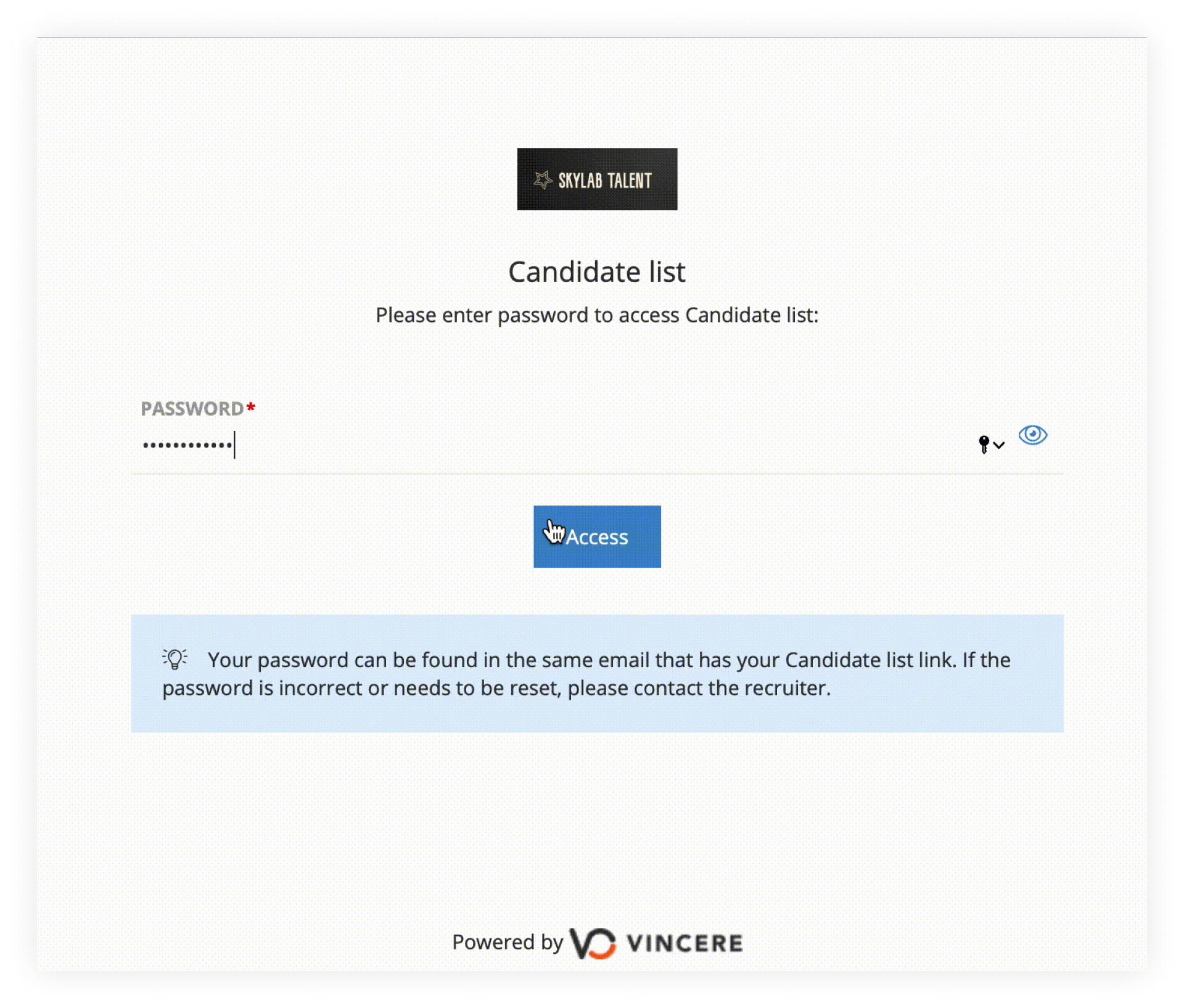 Total Flexibility.
Privacy by Design
Instant access or password-protect? You decide. Redact Candidate info and protect from data breaches or from hiring bias.
All it takes: a flick of a switch.
Out of the box. Always.
Make the LiveList™ a permanent part of your premium service for Clients.
In-built into every Vincere account. No setups or add-ons.
Toggle it on, set it live and watch it go.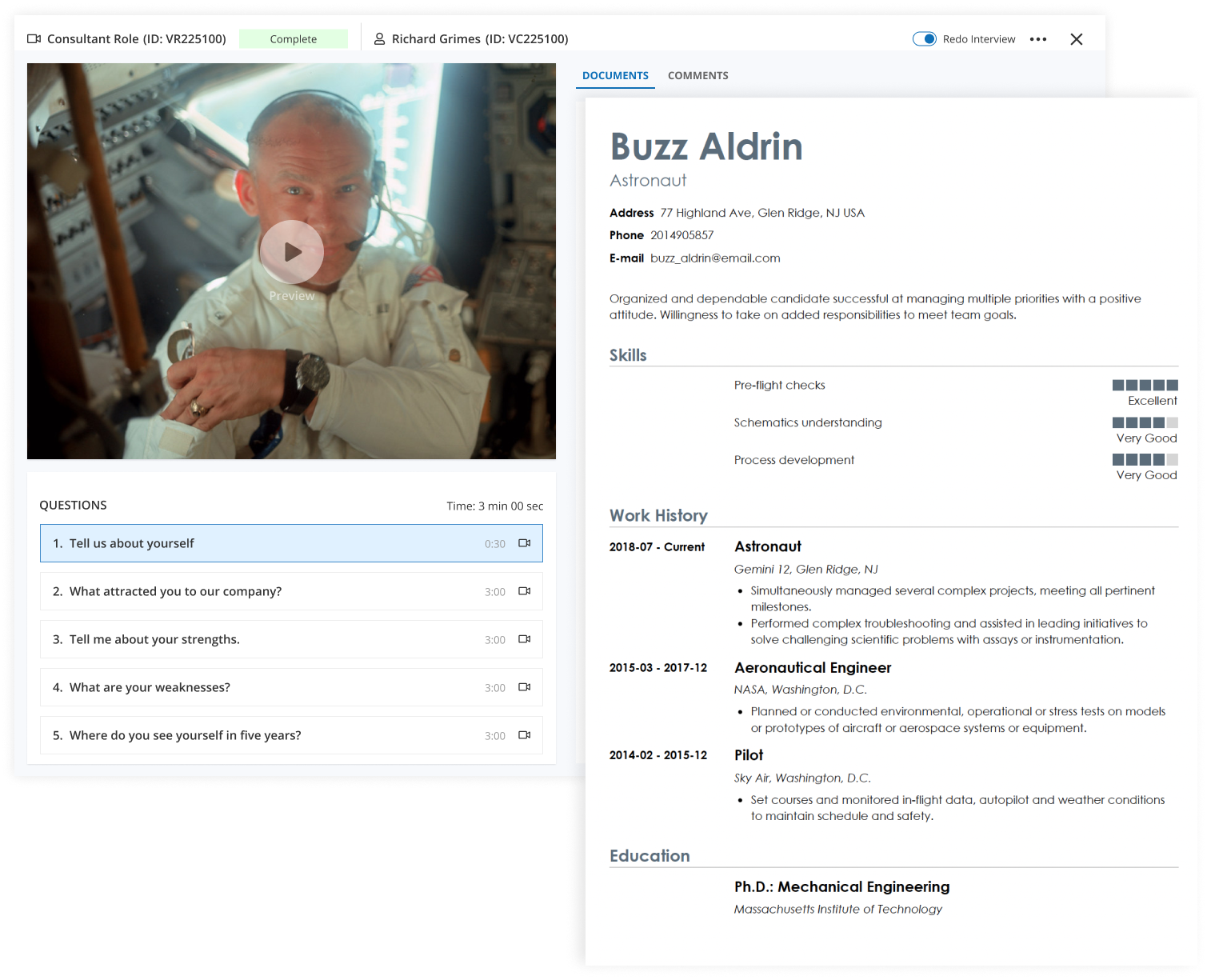 Simple to use.
Deep in functionality.
Peek into the beyond with everything that Vincere's client collaboration portal can do.

Simplify compliance docs  
Send any documents with Candidate profiles, from right to work docs to visas.

Automated interview scheduling
Give clients the power to initiate interviews and let Vincere take care of the rest.

Be in the know with notifications
Get alerted when Clients are viewing the LiveList™ via push notifications. Call them while they're hot.

Differentiate your brand  
Take ownership of the LiveList™ with your firm's branding & present it as a unique service / product.

At-a-glance stats
From number of Candidates to employer spread, empower Clients to make informed hiring decisions.

Share video interviews  
Provide video first impressions...reduce costly first interviews. On-demand playbacks available anytime.

Supported in multiple languages  
Present Candidates on an international stage. Speak the language your clients love.

Safeguard Candidates' data  
Keep tight control of accessibility with password-protection as desired. Deactivate in a single click.

Emails are a thing of a past. The LiveList™ has
given us a fresh way to engage with our clients.
Now our clients have the power to securely access
full candidate information, right at their fingertips.

Michael Mandic
Partner at Anderson Wise
Part of Vincere Portals
Available to all Vinny customers, LiveList™ is the first step
into our Client & Candidate experience suite.
Take the next leap: Extend your website with our Job, Candidate & Client portals.
There's a universe to explore.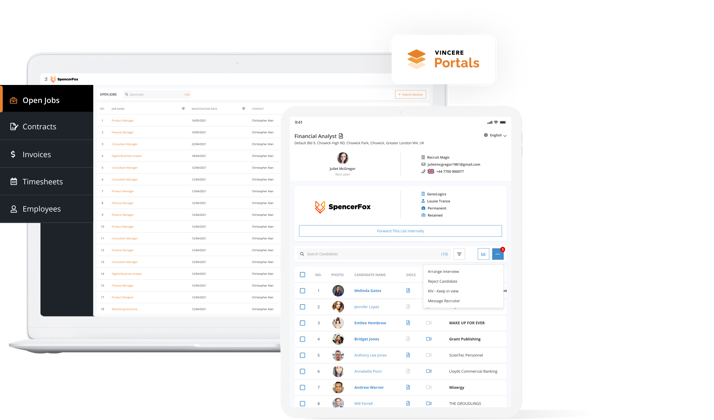 Ready to meet your new
Recruitment OS?