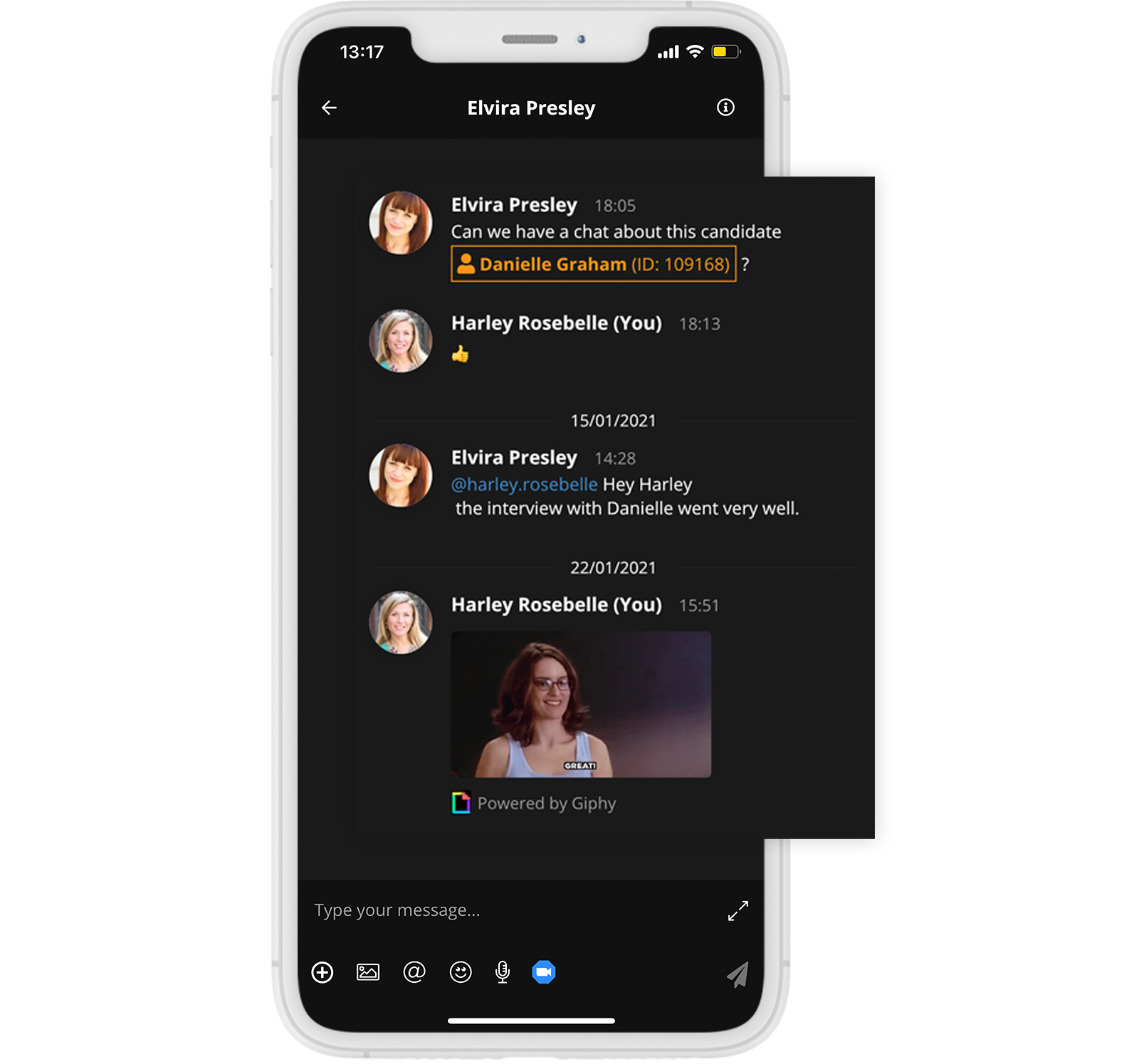 1st mobile app with built-in messaging
Stay looped in at all times with VinnyChat. Get push notifications the instant something happens.
You talk. Vinny types.
Voice-to-text comments & notes. Links to Goals and KPI tracking.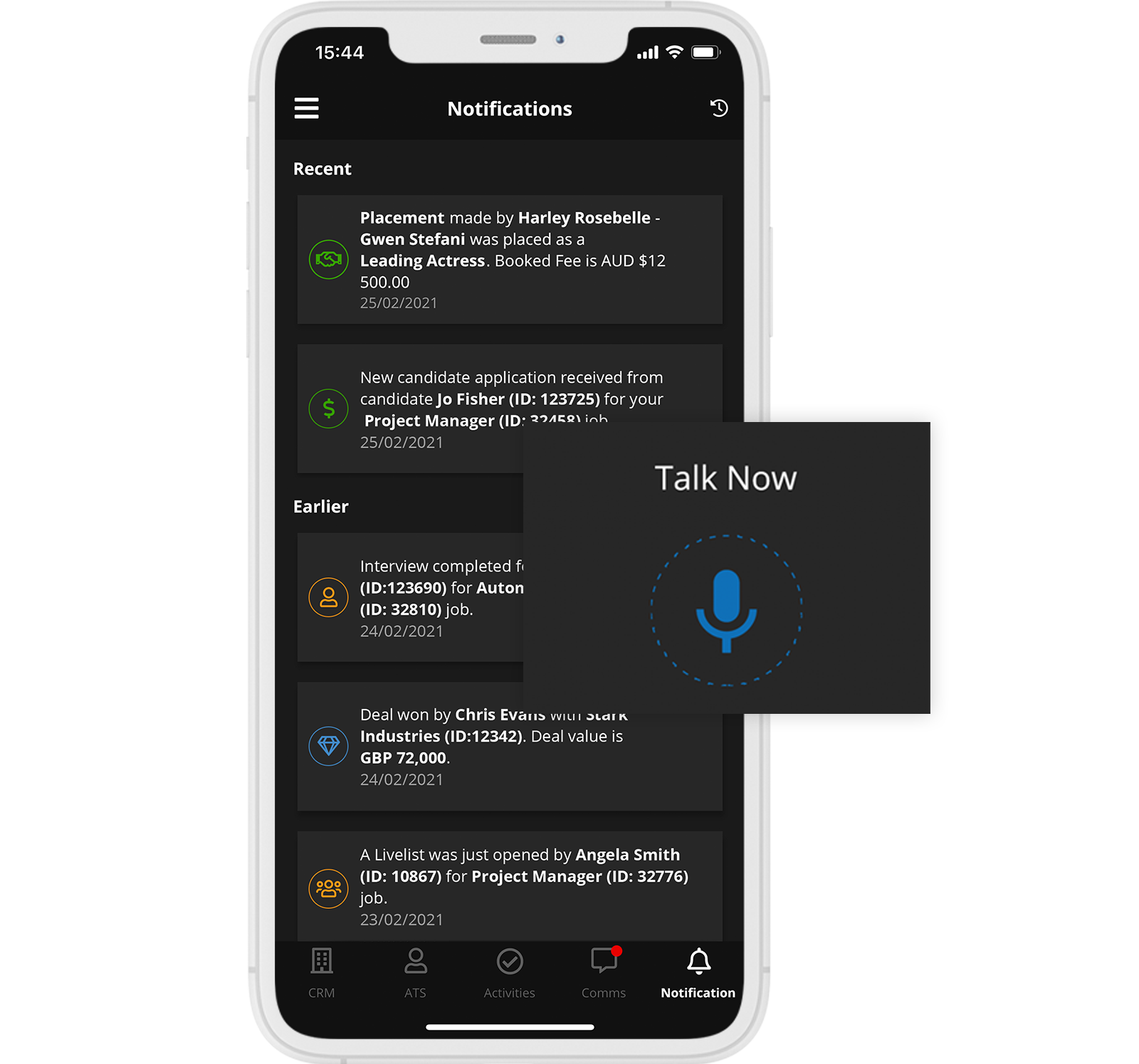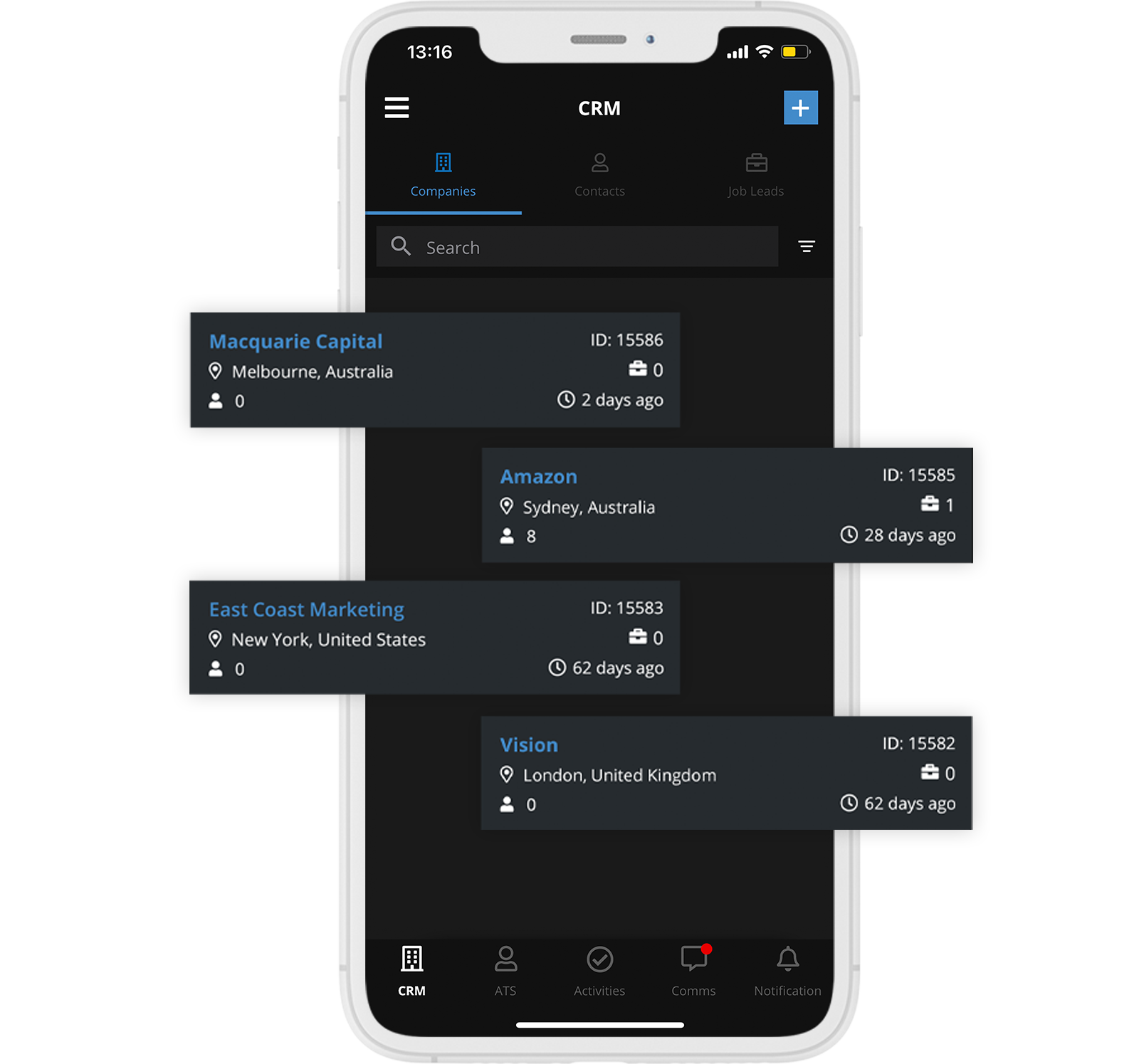 Your entire database in one App
You are only one tap away from your CRM, ATS, Job applications, placements, activities, calendar & tasks.
Analytics in your pocket
Keep an eye on your team's performance in real-time. Drilldown on Fees & Placements - by individual or team.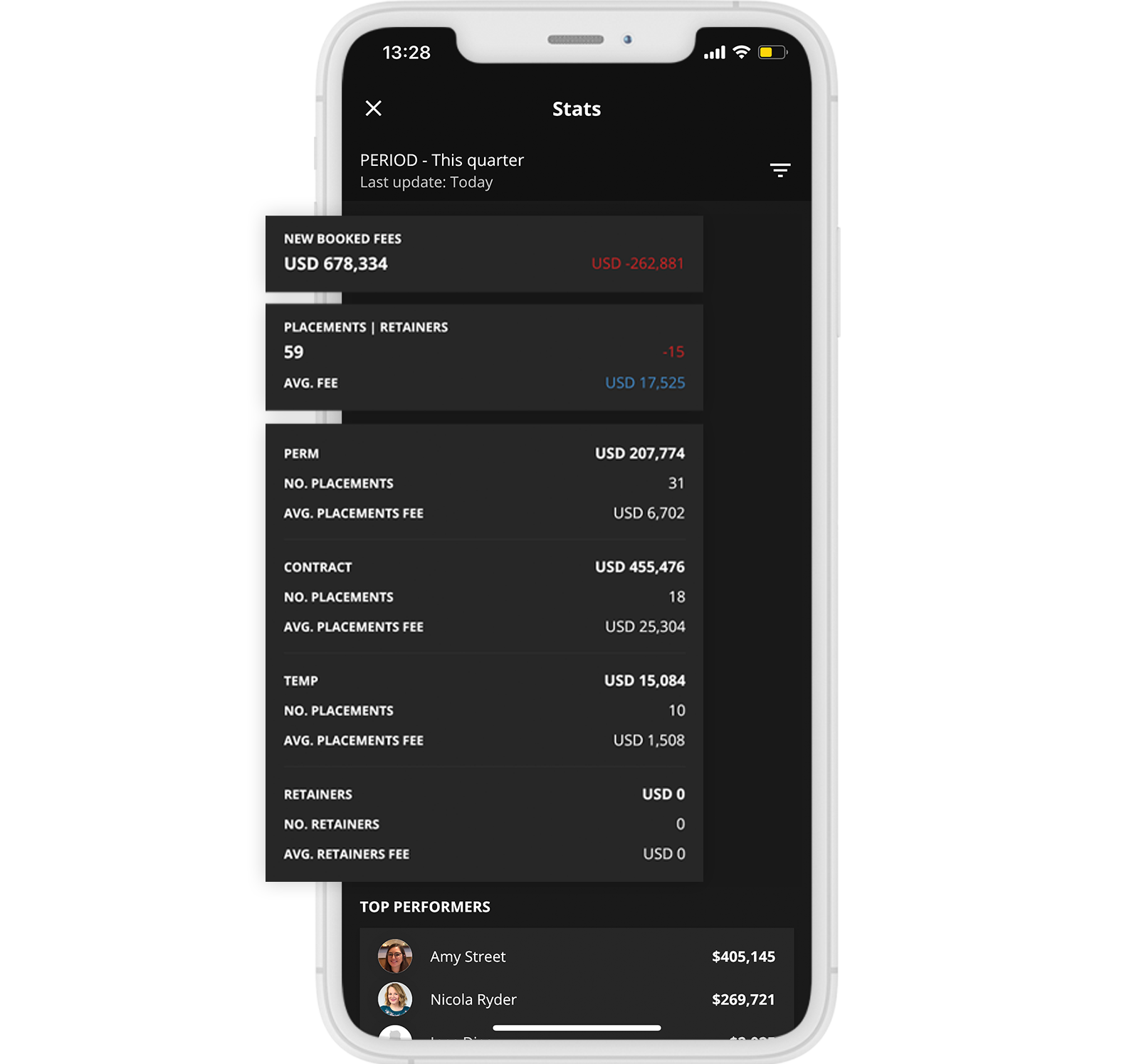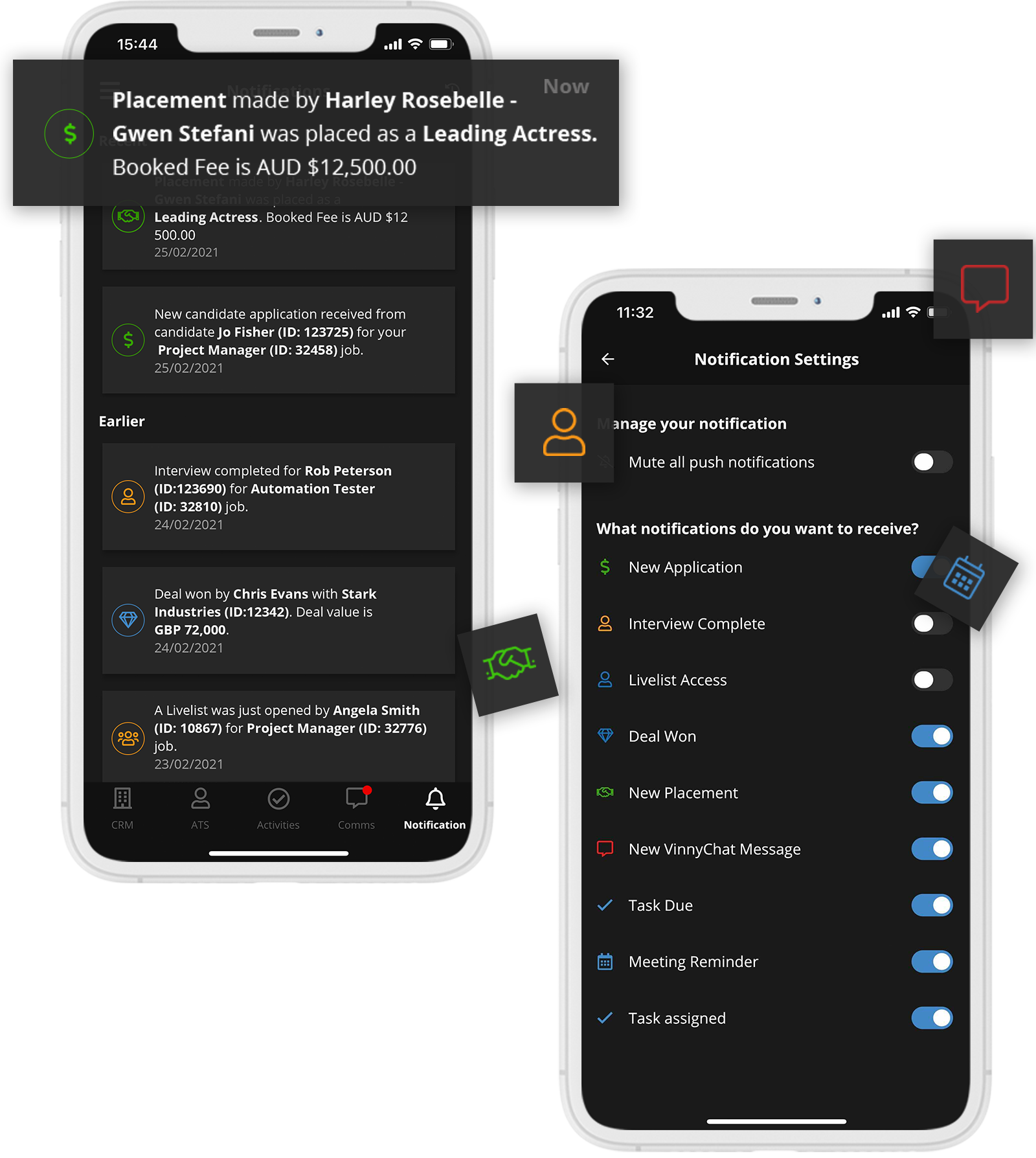 Wherever you are, Vinny's got you.
Push notifications and real-time alerts give you the competitive edge for faster communication.
Work won't have to wait till you're back at your desk
Always on, always ready. Available on iOS and Android.

Quick add records on-the-fly
Manage records, add new contacts and edit details anytime.

Add comments with Voice-to-text
Capture voice notes as comments against Candidates or Clients.

Easily search and view records
Use keywords or drill down with filters.

One-tap actions
Call, text, email, shortlist & more.

Knowledge is power
Get a quick snapshot of booked fees & placement details.

Own the day
View upcoming events & tasks. Access your calendar, interviews and meetings.