Scale Your Contract Book. Not Your Back Office.
This is your complete temp & contract management tech stack all pre-built, pre-integrated and synchronized from the get-go.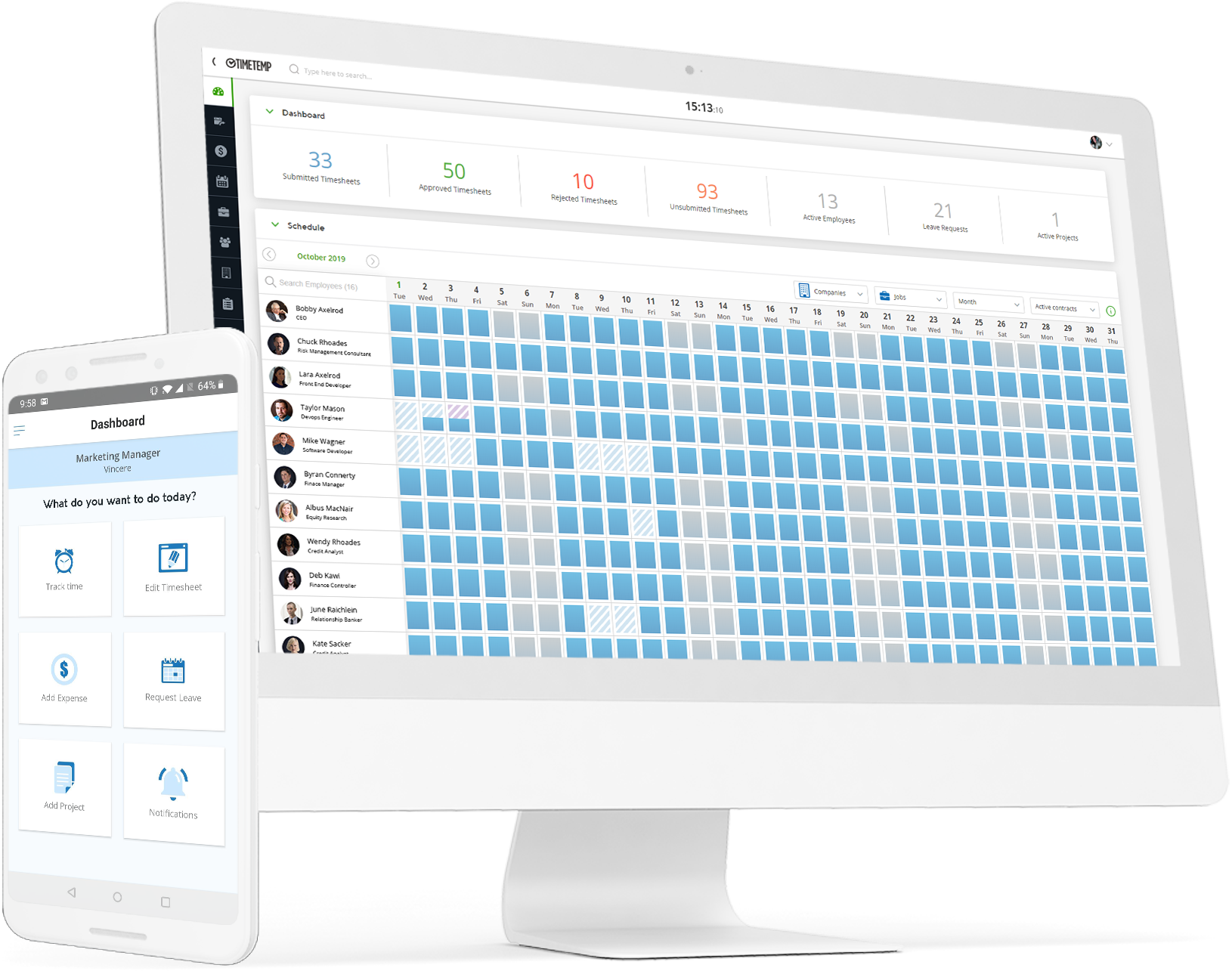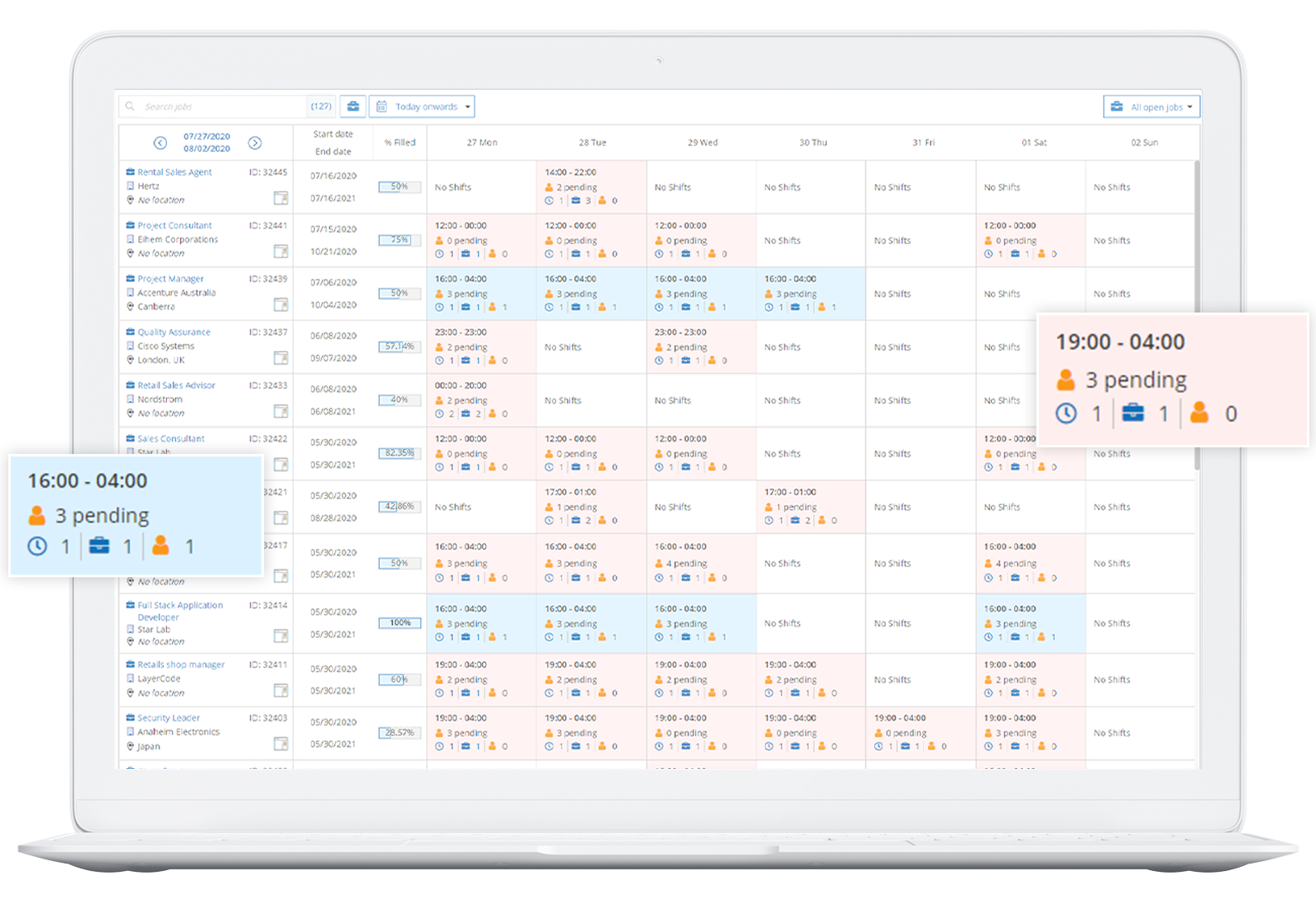 Manage Availability & Schedule Shifts
Create shift schedules, search available workers, shortlist and/or book assignments in seconds. This is the TOP GUN of schedulers. Built for speed, for those that feel the need...
Track Time, Leave & Expense
Online timesheets, hourly, daily, weekly, bi-weekly, semi-monthly, monthly. Built-in pay rule engine, DoorClock, mobile app, overtime averaging, approved timesheets auto create invoices. Shall we continue?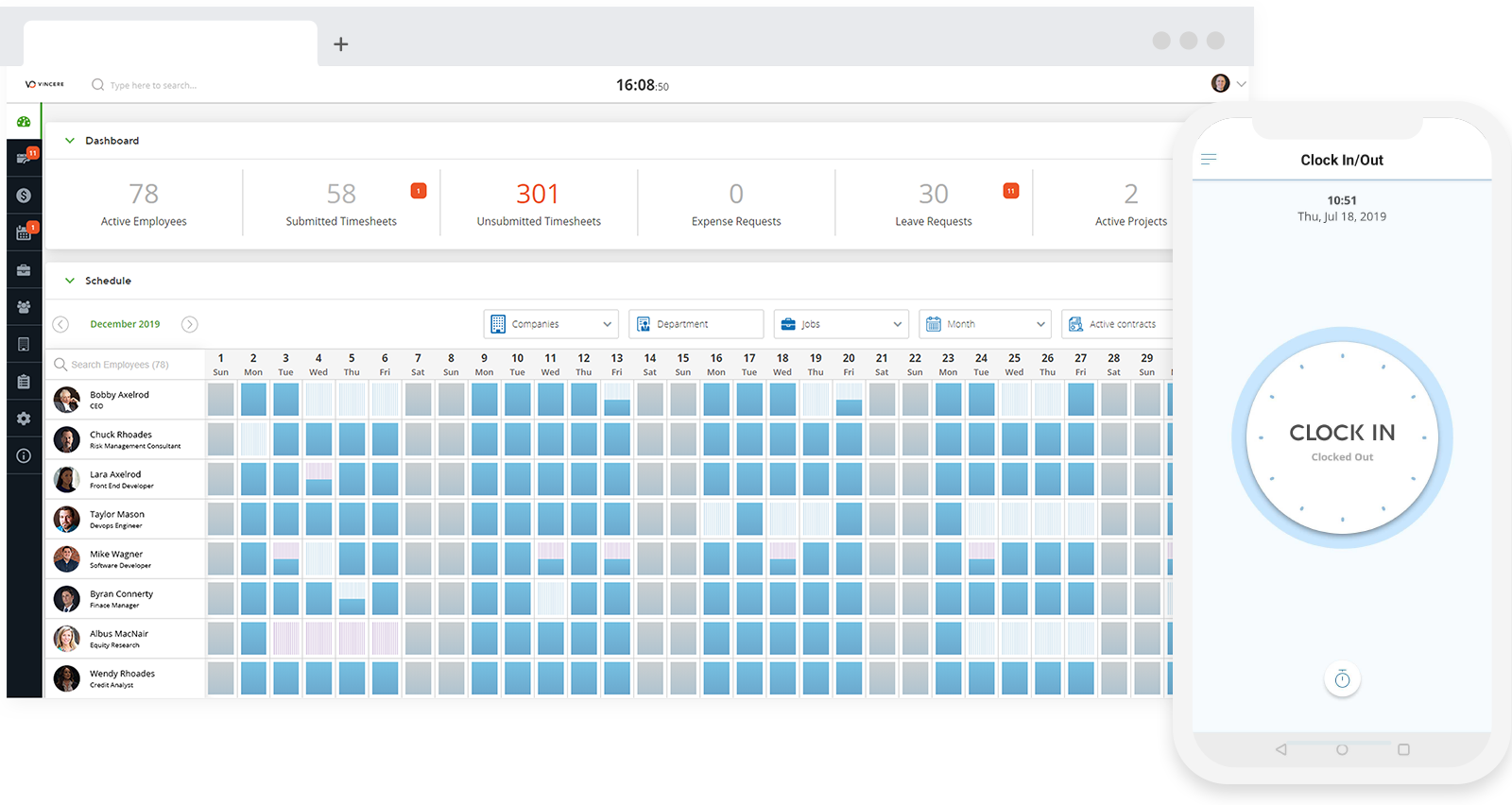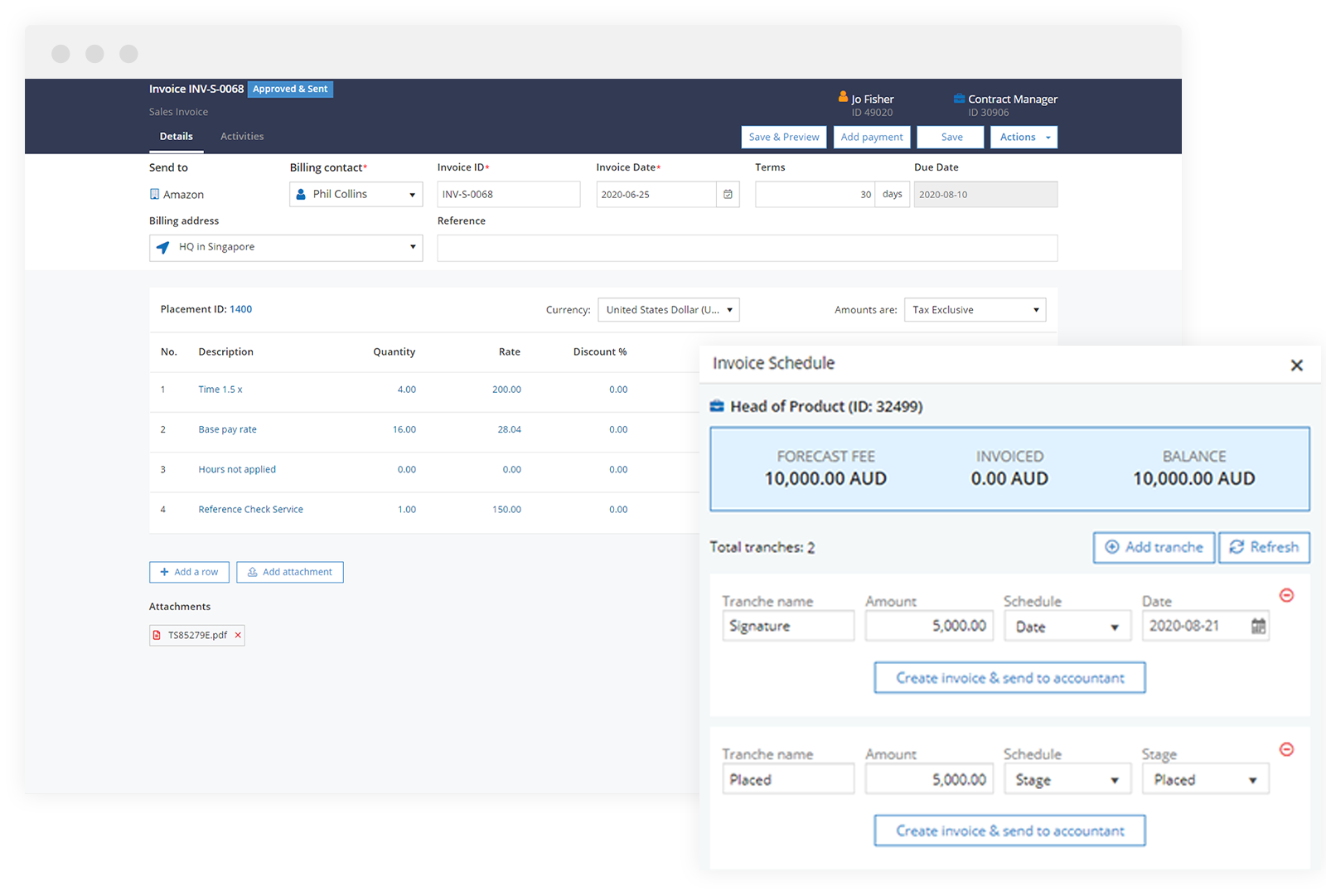 One System of Record
Make all changes inside Vinny and it will sync with our TimeTemp module. All data is fed back into Vinny. A two way sync that flows back to a single source of truth.

One Platform, One Source of Truth
Now all reporting can be done from one system.
Intelligence is our embedded analytics platform that provides a mix of sophisticated out-of-the-box dashboards with a market-leading self-serve option for larger, complex business needs. It's no longer about who you know, but what you know that counts.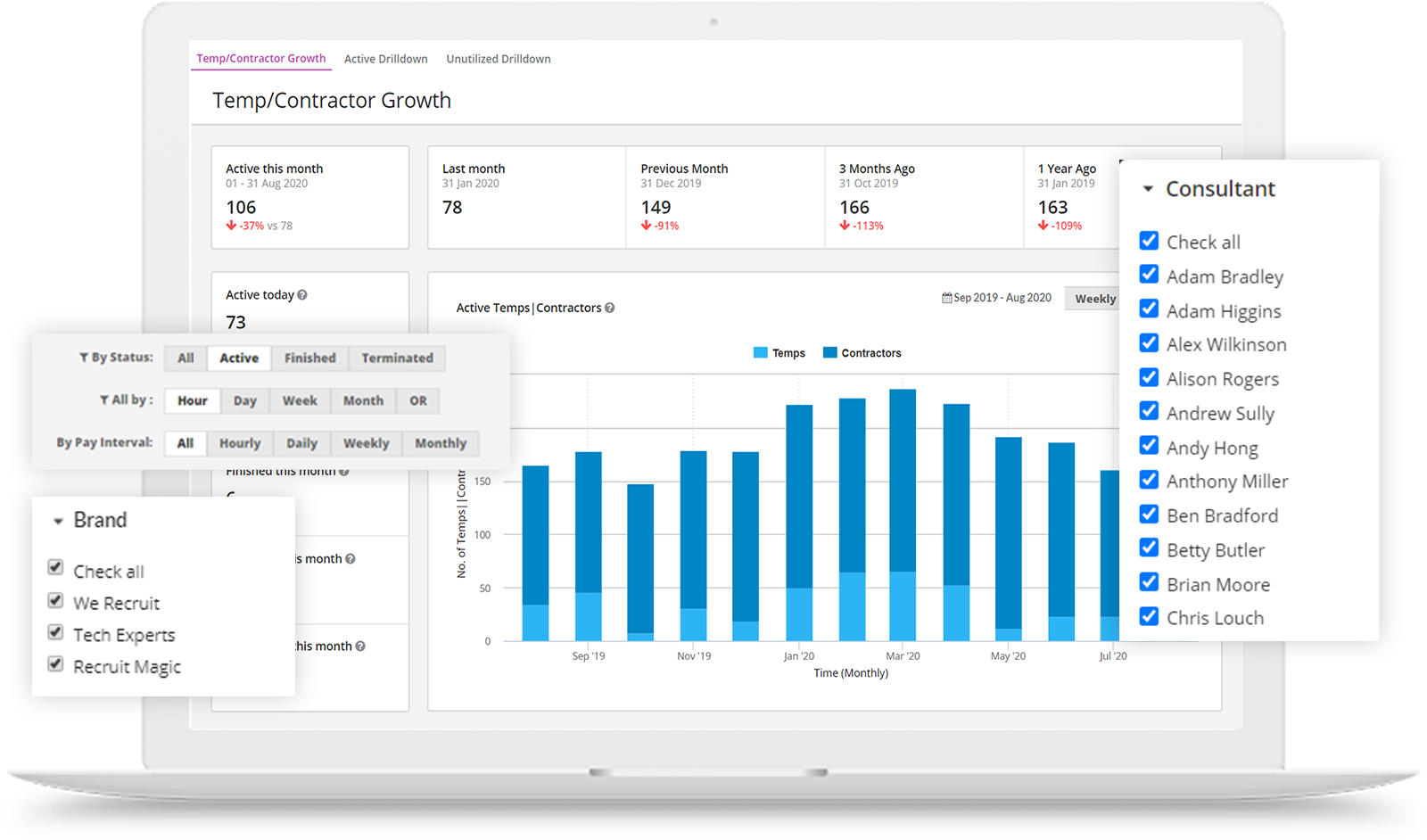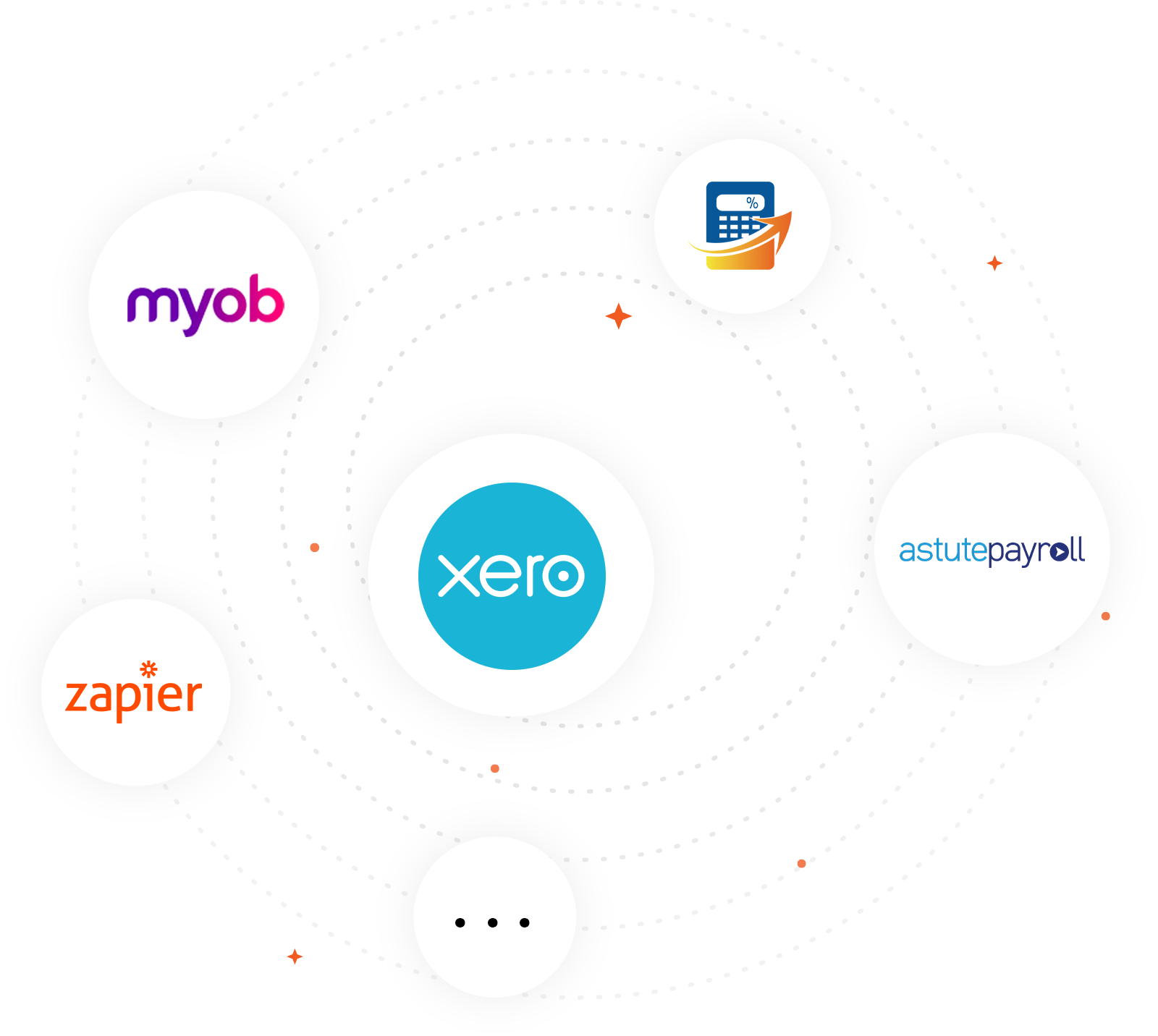 Links to Any Payroll Provider
Vinny's export scheduler lets you export your data to virtually any payroll provider. Choose your fields, reorder, rename then pick the day / time for your export. No expensive integrations or migrations required.
Ready to meet your new
Recruitment OS?