Simplify Worker Availability & Shift Management
Bulk request availability from Candidates and auto-match their availability to shifts. It's speed a fighter pilot would be proud of.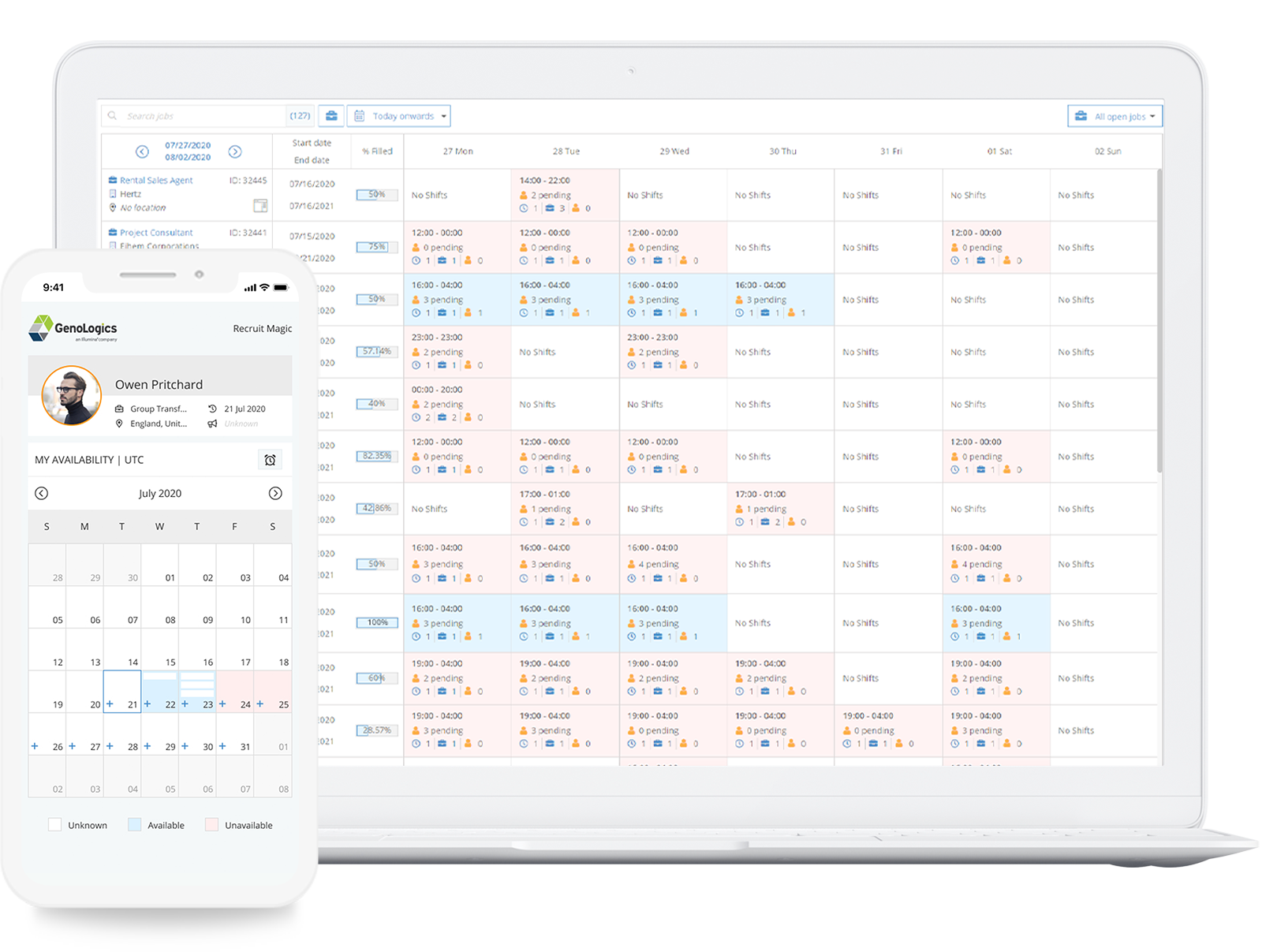 Spend less time scheduling and more time billing
All the features you need to help schedule and fill shifts like a pro.
Quick add jobs and shifts
Add new jobs and build rosters to match clients requirements including single, split and overtime shifts.

Make quick placements in bulk
Send offer letters and get contracts signed fast with e-signing.

Create schedules in minutes
Start from saved templates: shift patterns, rate card, time interpretation, search & more.

Reschedule shifts with ease
Real-time visibility on time-off and availability schedules. Find shifts replacements in a snap.

No more ring-arounds
Send bulk 'update availability requests' for workers to update availability online or via mobile.

Renew or auto-finish jobs
Always know who's starting and who's finishing so you can send renewal notices in a timely manner.
Putting Work & Schedules in Your Worker's pockets
Eliminate no-shows and improve accountability. No matter where your workers are, they get reminders and 24/7 access to their schedules.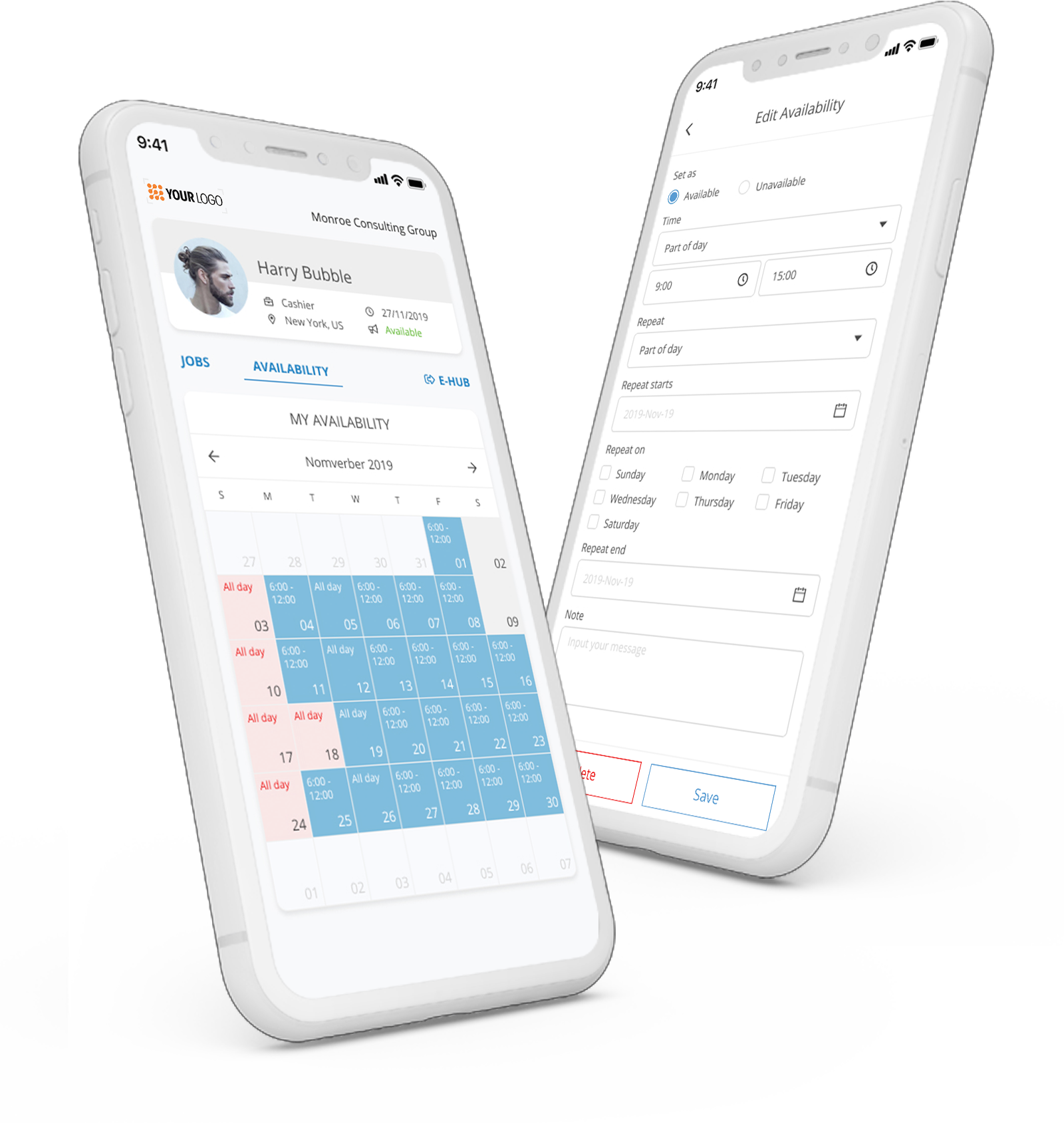 Ready to meet your new

Recruitment OS?