Pure Temp Agency Software
Run your entire temp recruitment operations from one command-and-control console.
Request Demo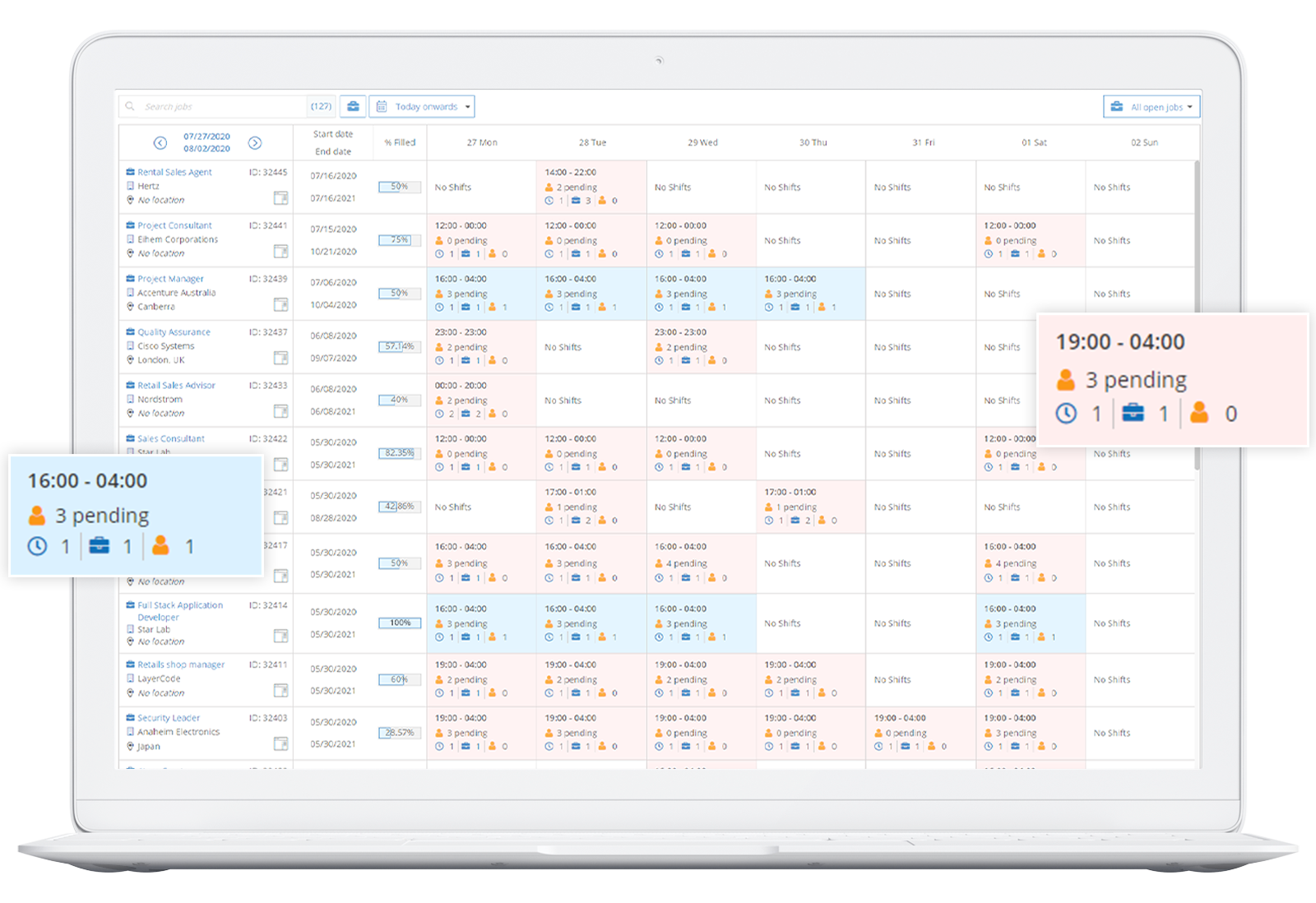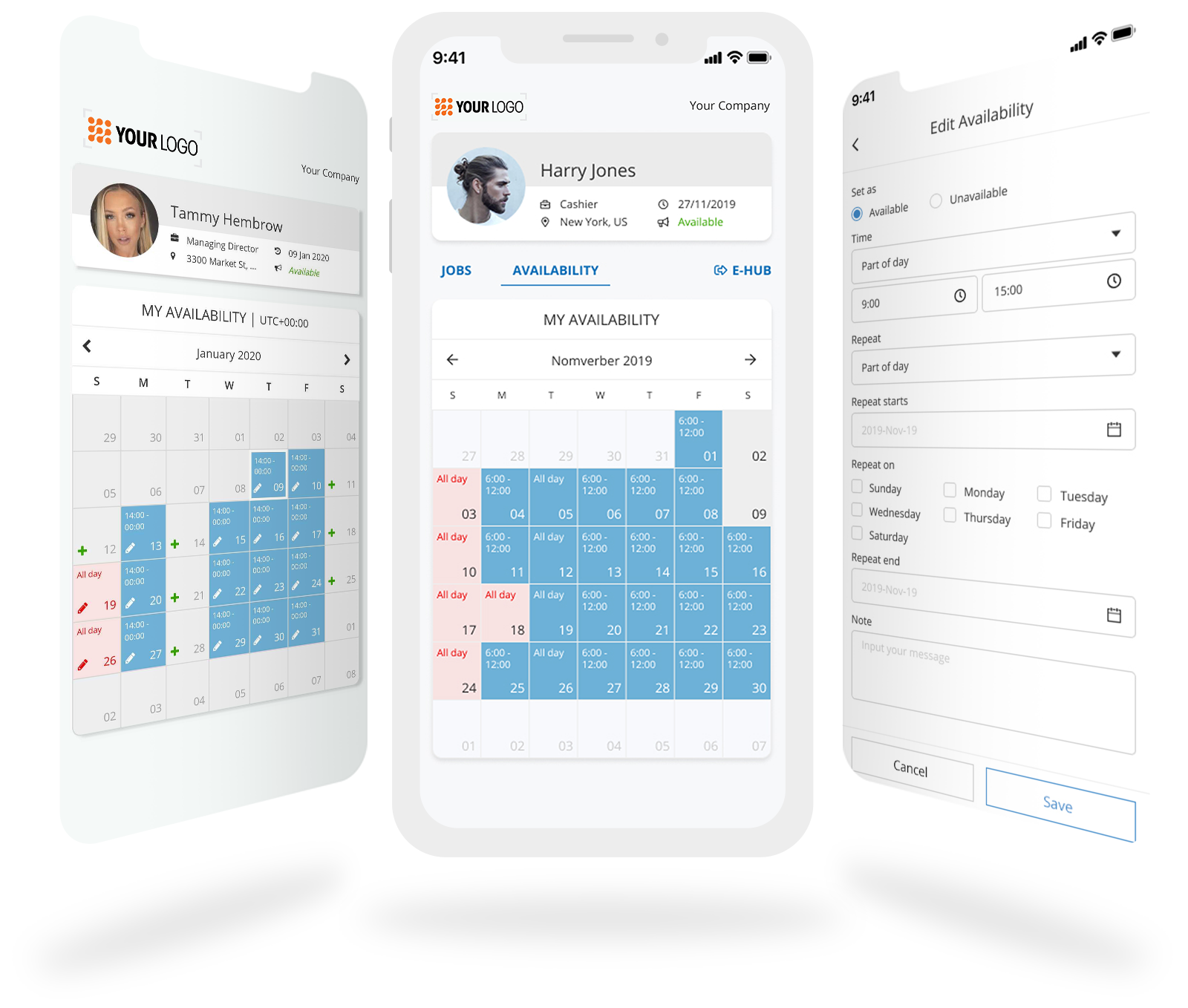 Manage & Search Availability
Send bulk availability requests and get updates of candidates' availability in real-time. Search real-time availability right down to the minute.
Schedule Shifts
Add new jobs and build rosters to match client requirements. Includes single, split and overtime shifts.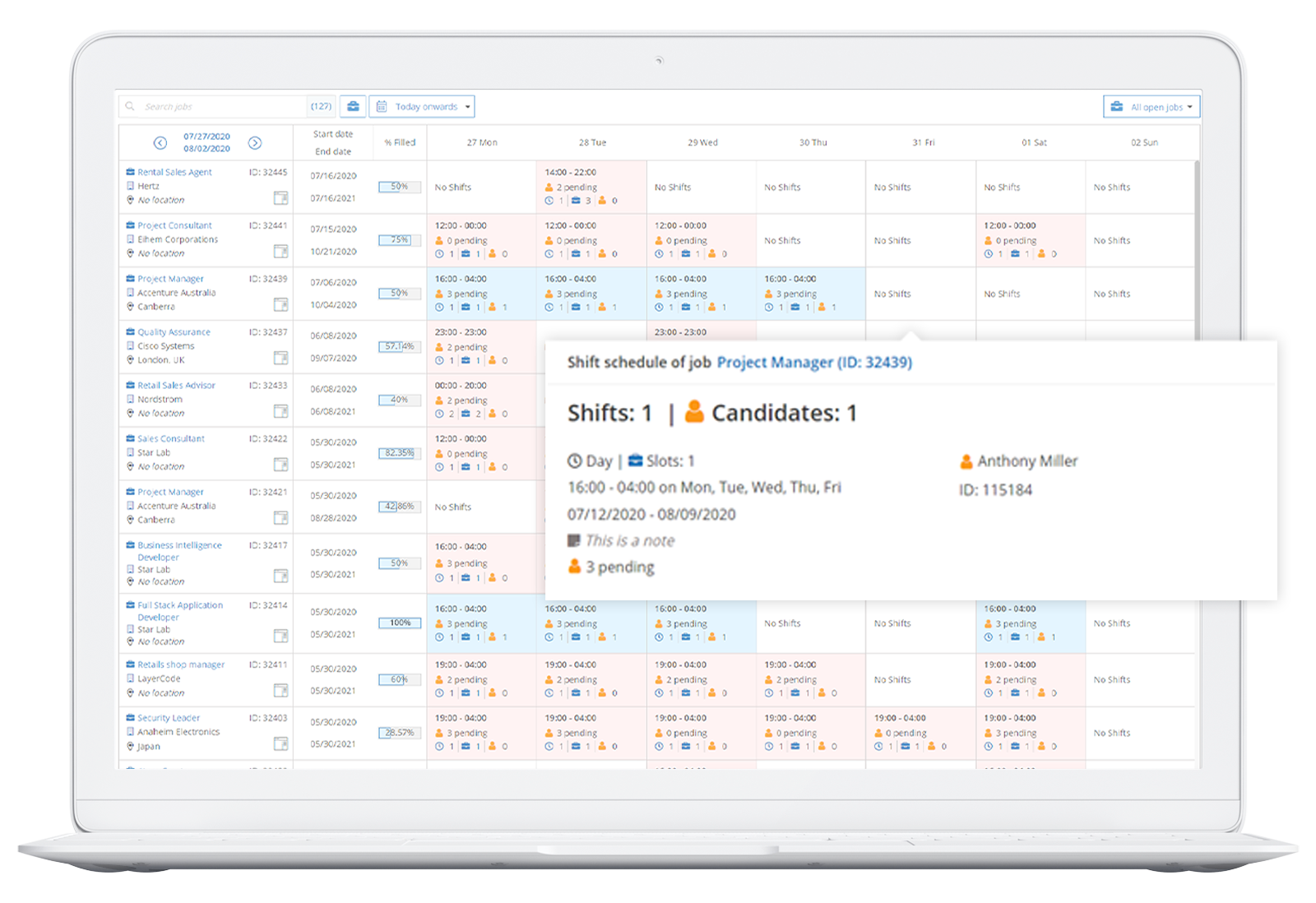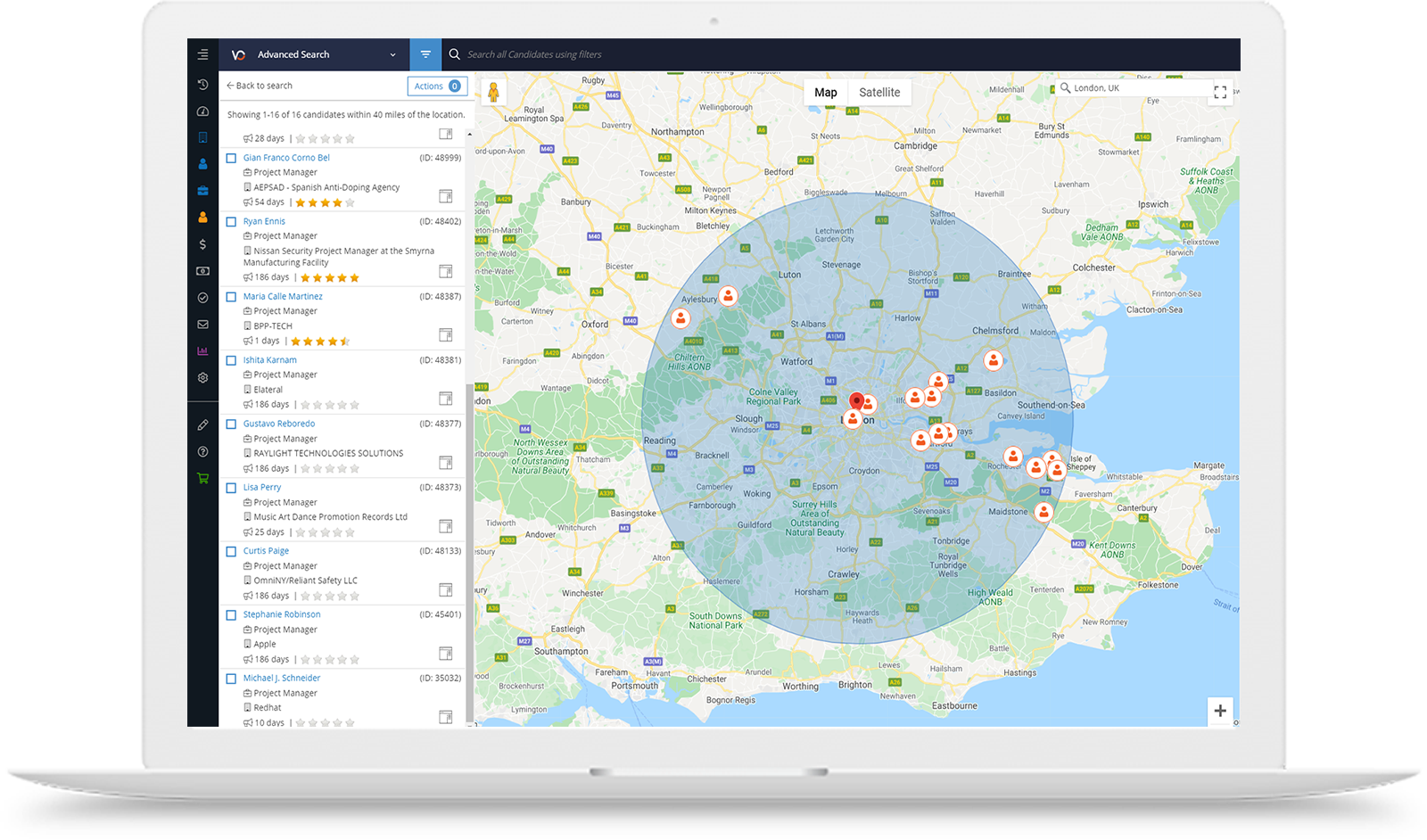 AI Automatch
Automatch Temps to jobs in a single click. Search for Temps by exact location on a map view combined with availability & compliance requirements, based on client needs.
Send Booking Notices
Send candidate booking confirmations to clients along with verified pre-boarding and compliance documents.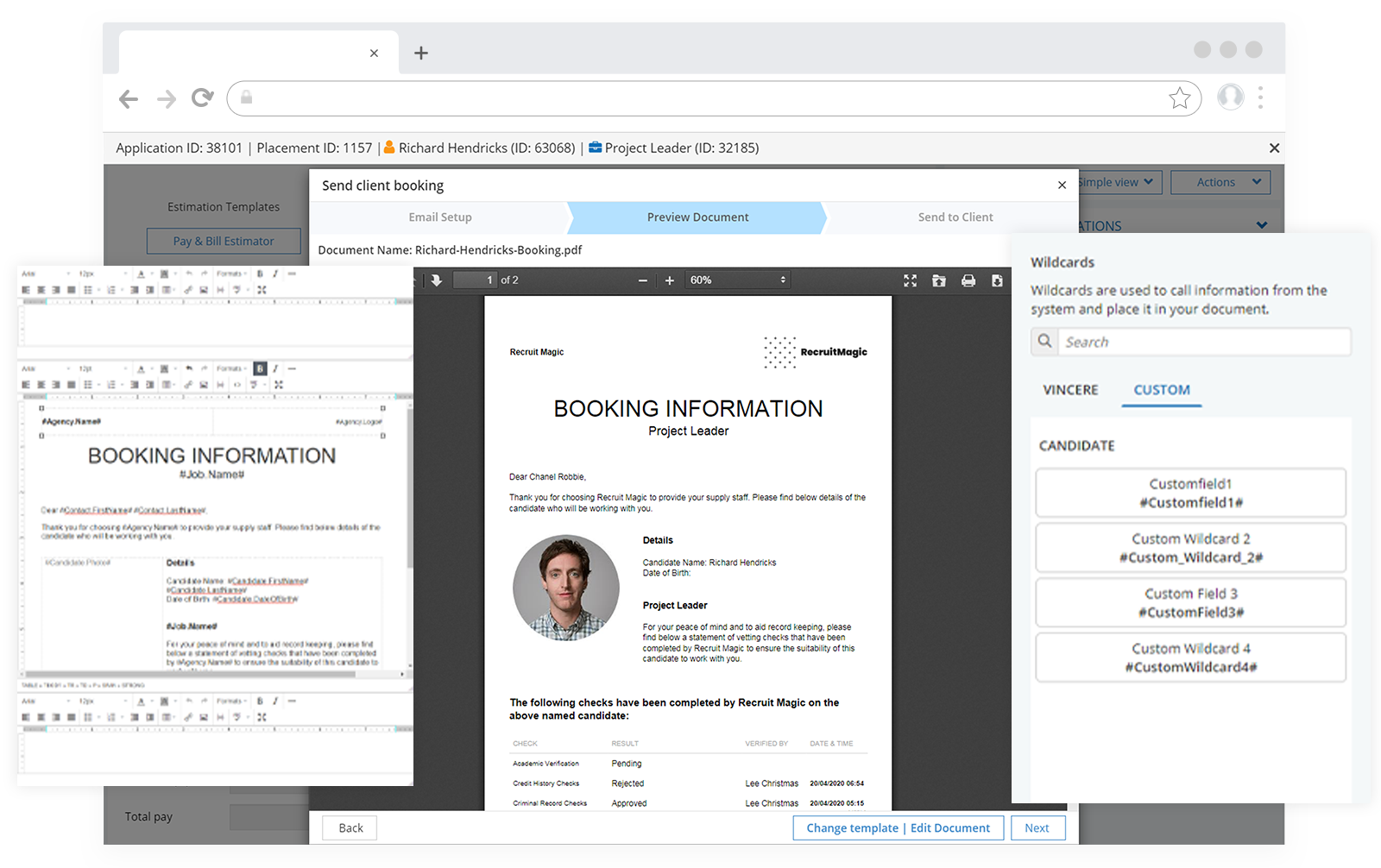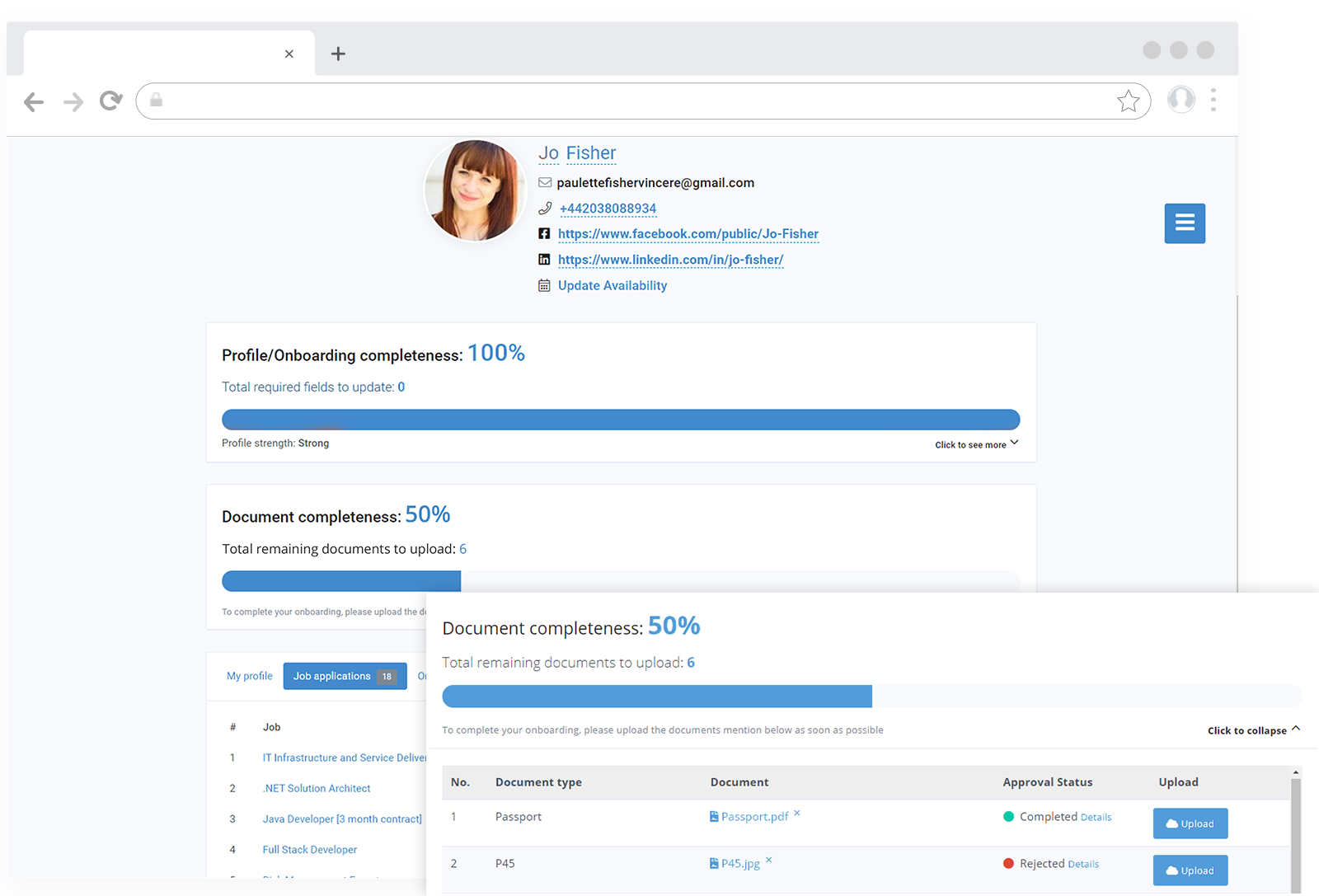 Compliance & Verification Checks
Create compliance forms and pre-boarding document packs for temps to submit via an ESS portal.
Time & Expenses
Workers get one streamlined, digital experience to submit time, leave & expense for approval. All from an quick-to-use, slick mobile app...that makes you the easiest agency to work with.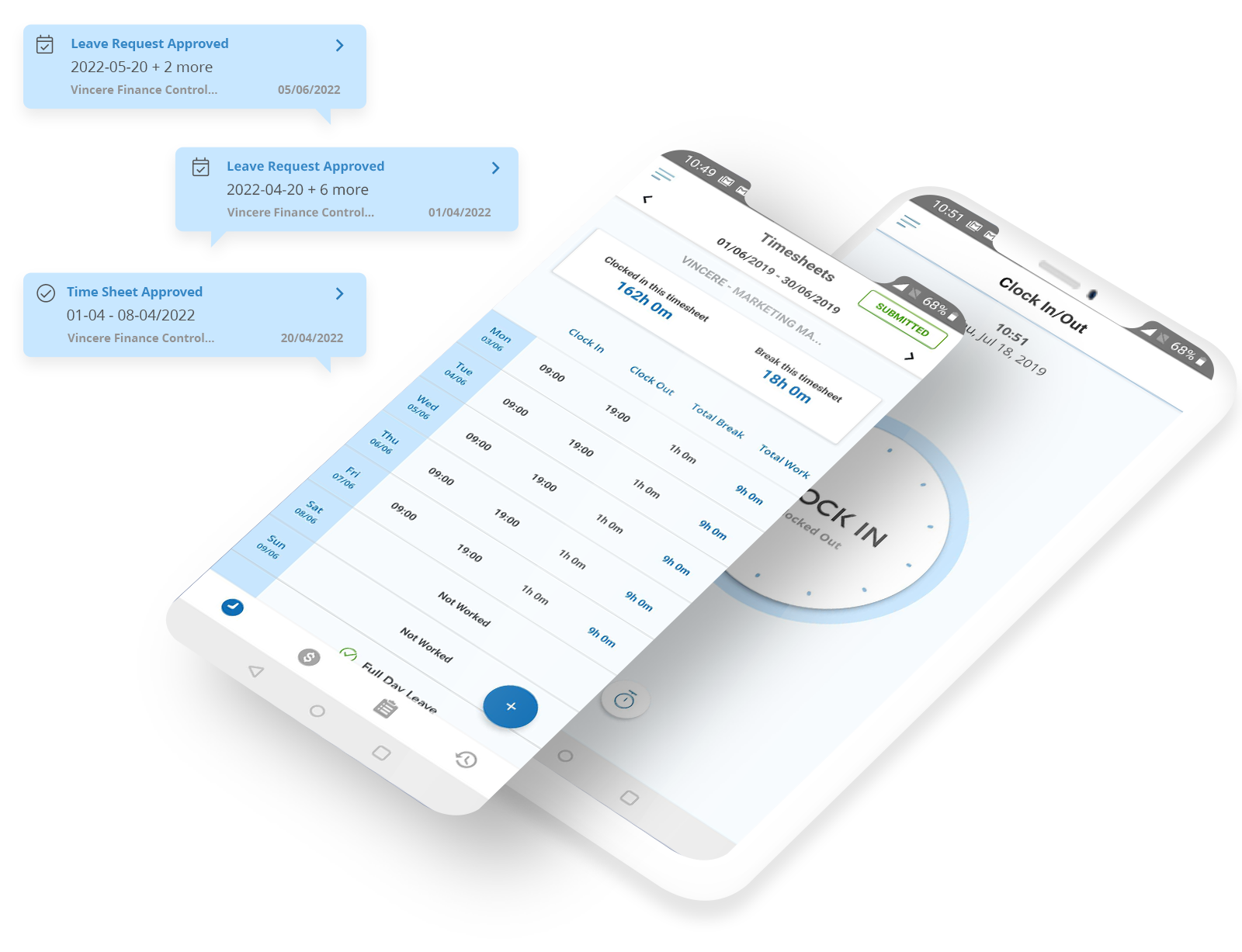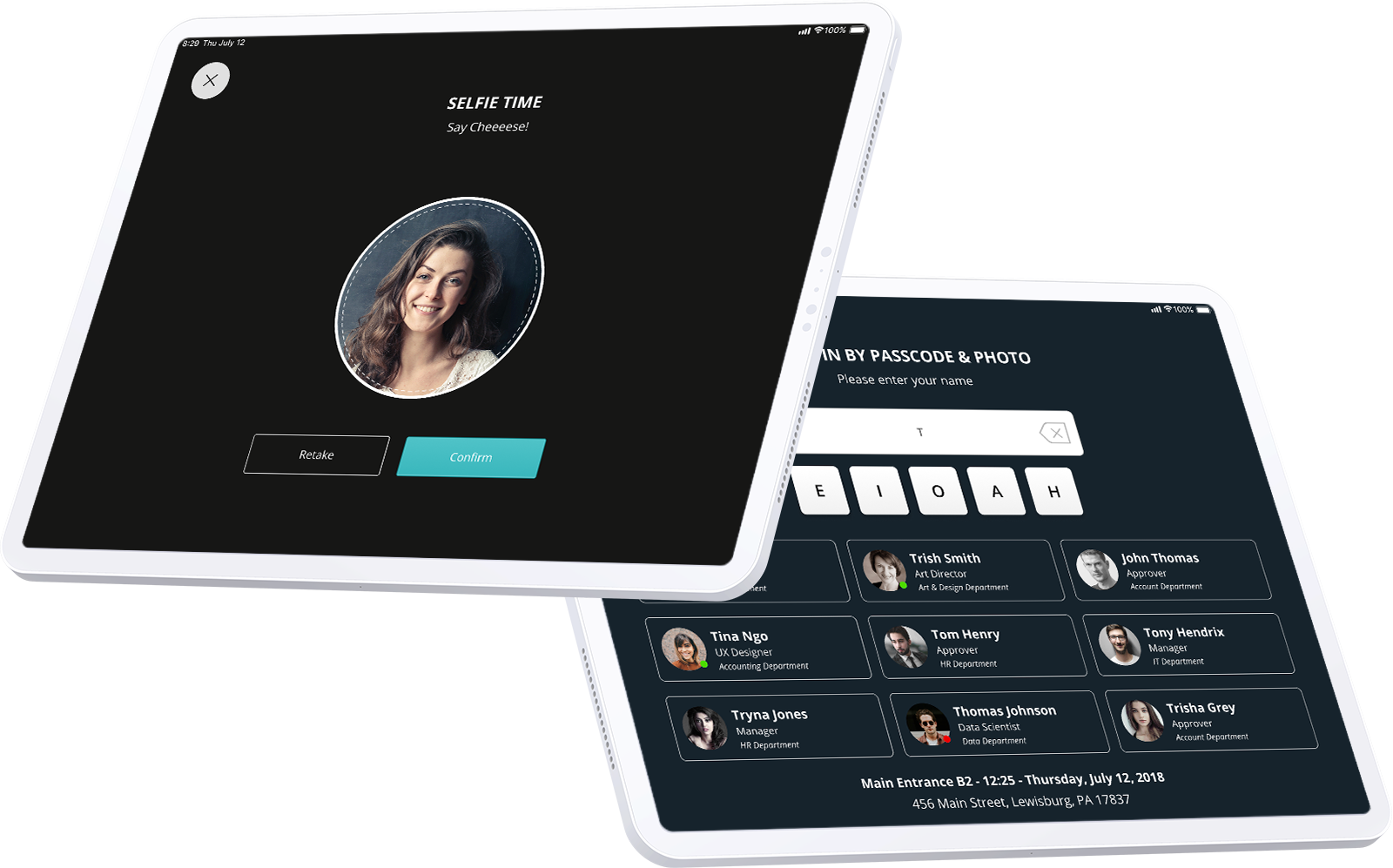 DoorClock
Let workers clock in/out and track breaks, all from their mobile phone. Works great as a virtual receptionist to welcome visitors...and even better as part of your MSP offering.
Automate Timesheets & Invoicing
Approved timesheets auto-generate invoices ready for you to review and send Sales | Purchase | Credit invoices instantly. Multi-currency, down to x4 decimal places.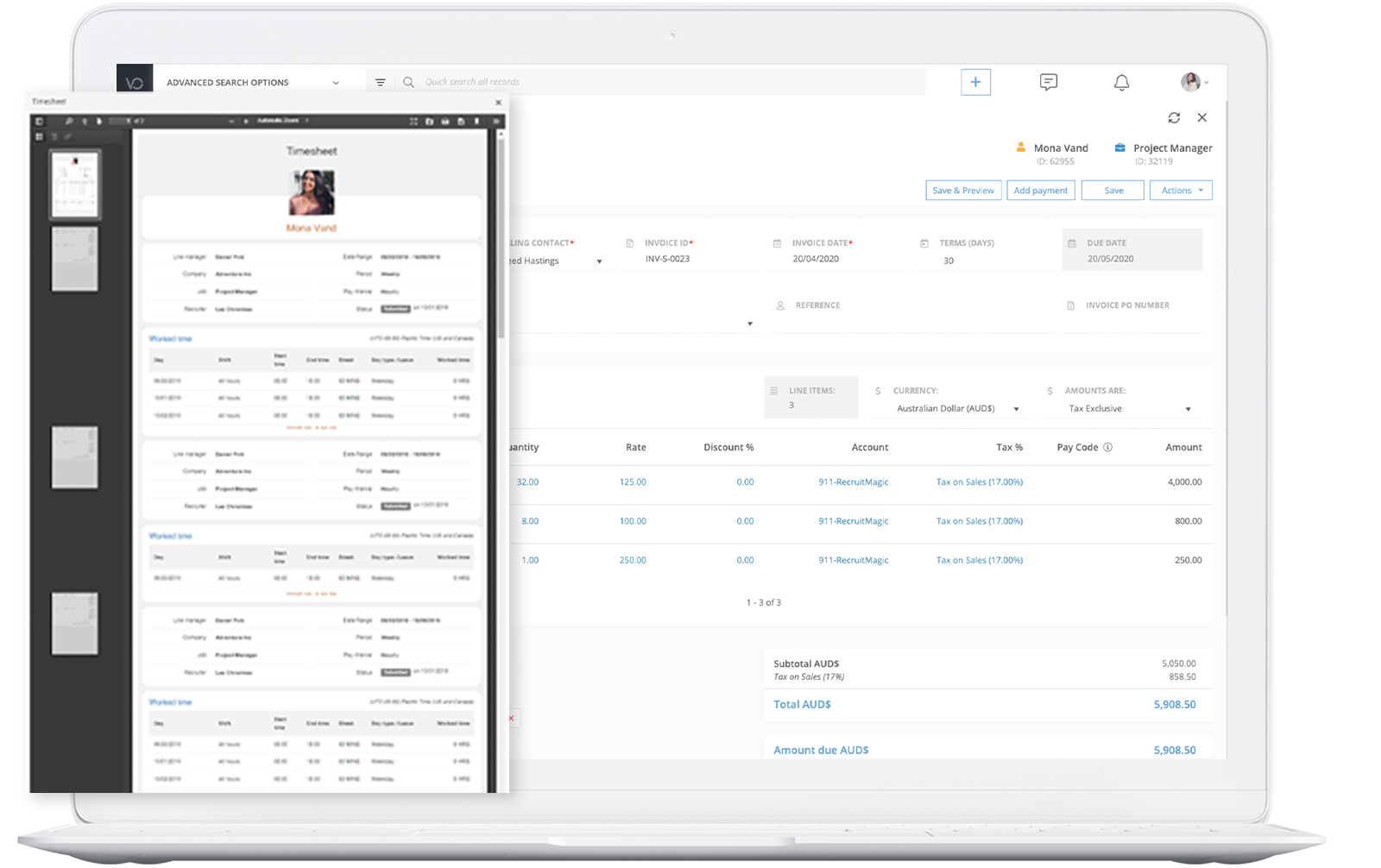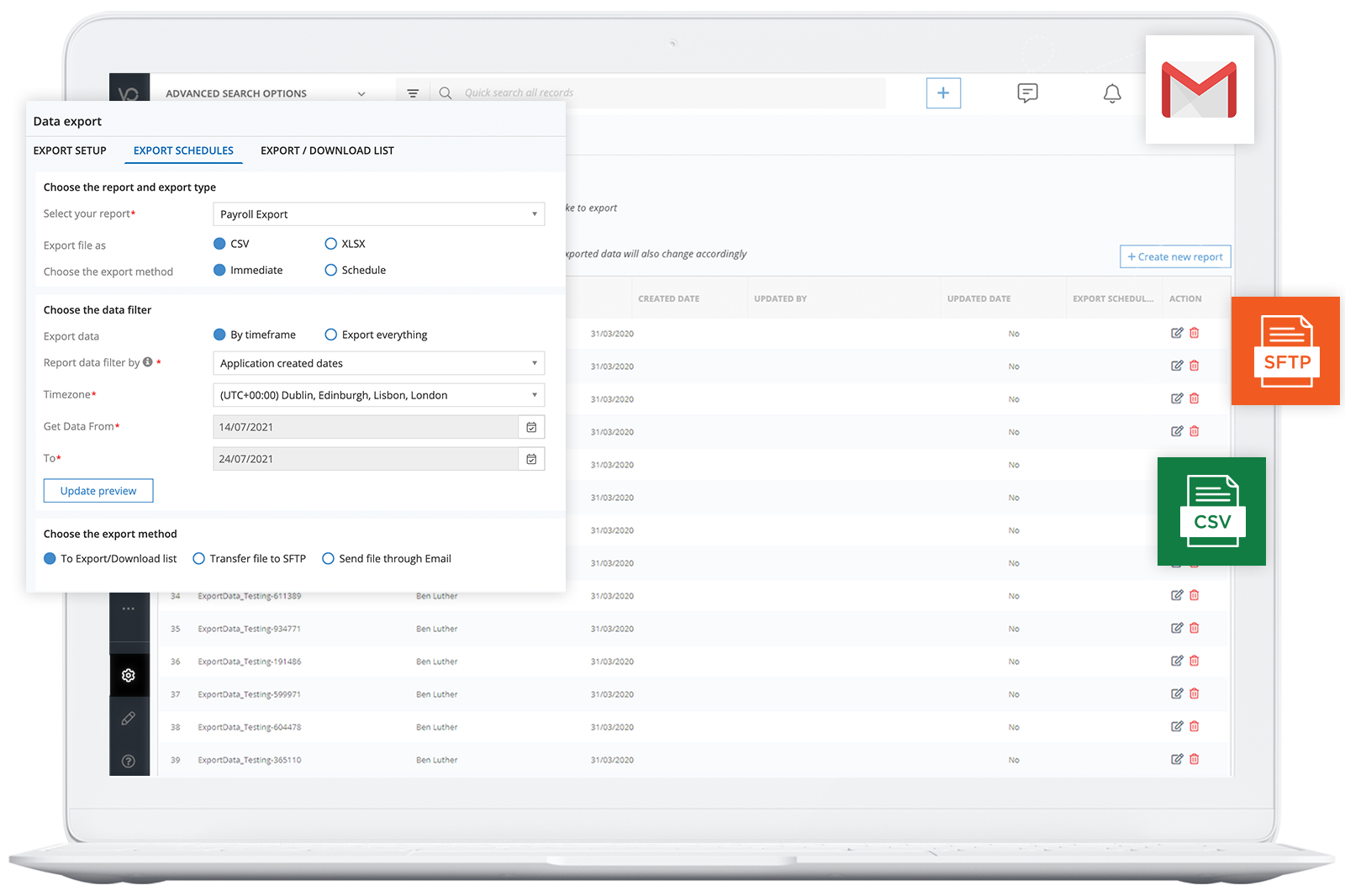 Schedule Exports to Payroll
Customize fields for export and seamlessly connect your middle and back office. Do it once with our 'set-and-forget' export scheduler.
The Holy Grail
Real-time reports. Specifically for Temp.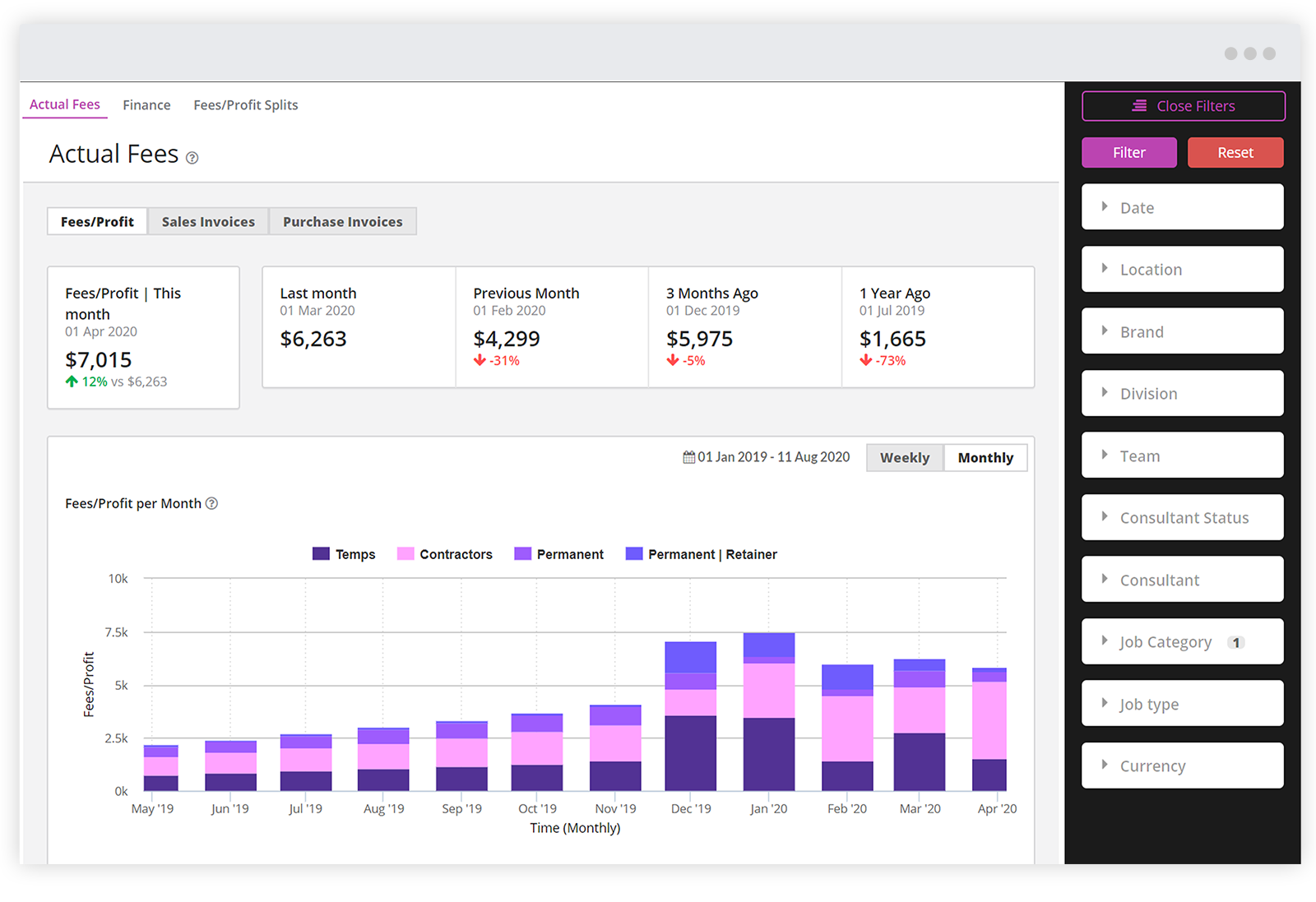 Revenue in Real time
How much money are we really making?
Fees/profit per month
Fees/profit accumulative
Drilldown by brand, team, division...down to consultant
Redeployment Analysis
Optimize deployment rates and maximize profits:
See re-utilization rates in real-time.
Drill down & deploy un-utilized temps
Target consultants on redeployment % of workers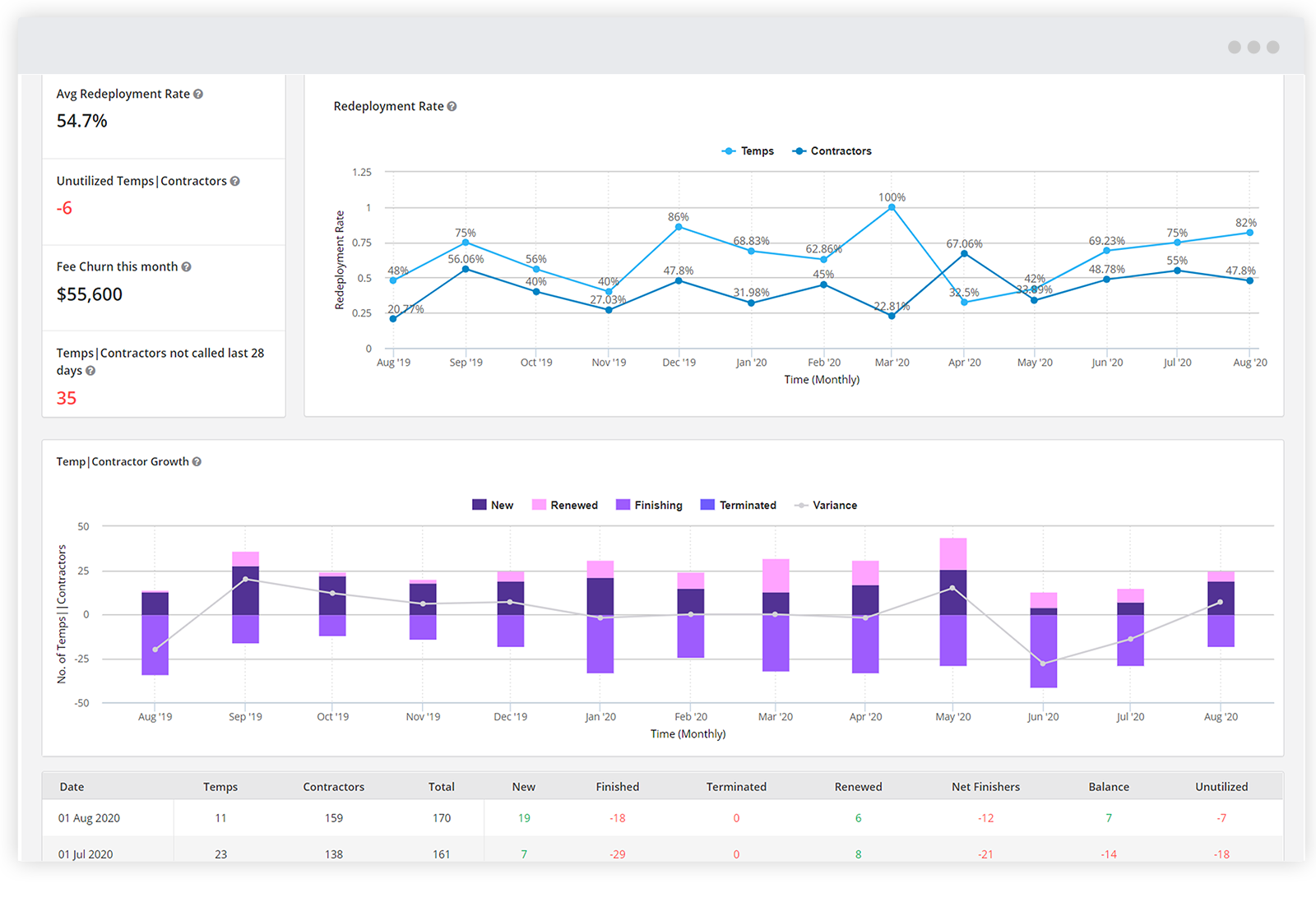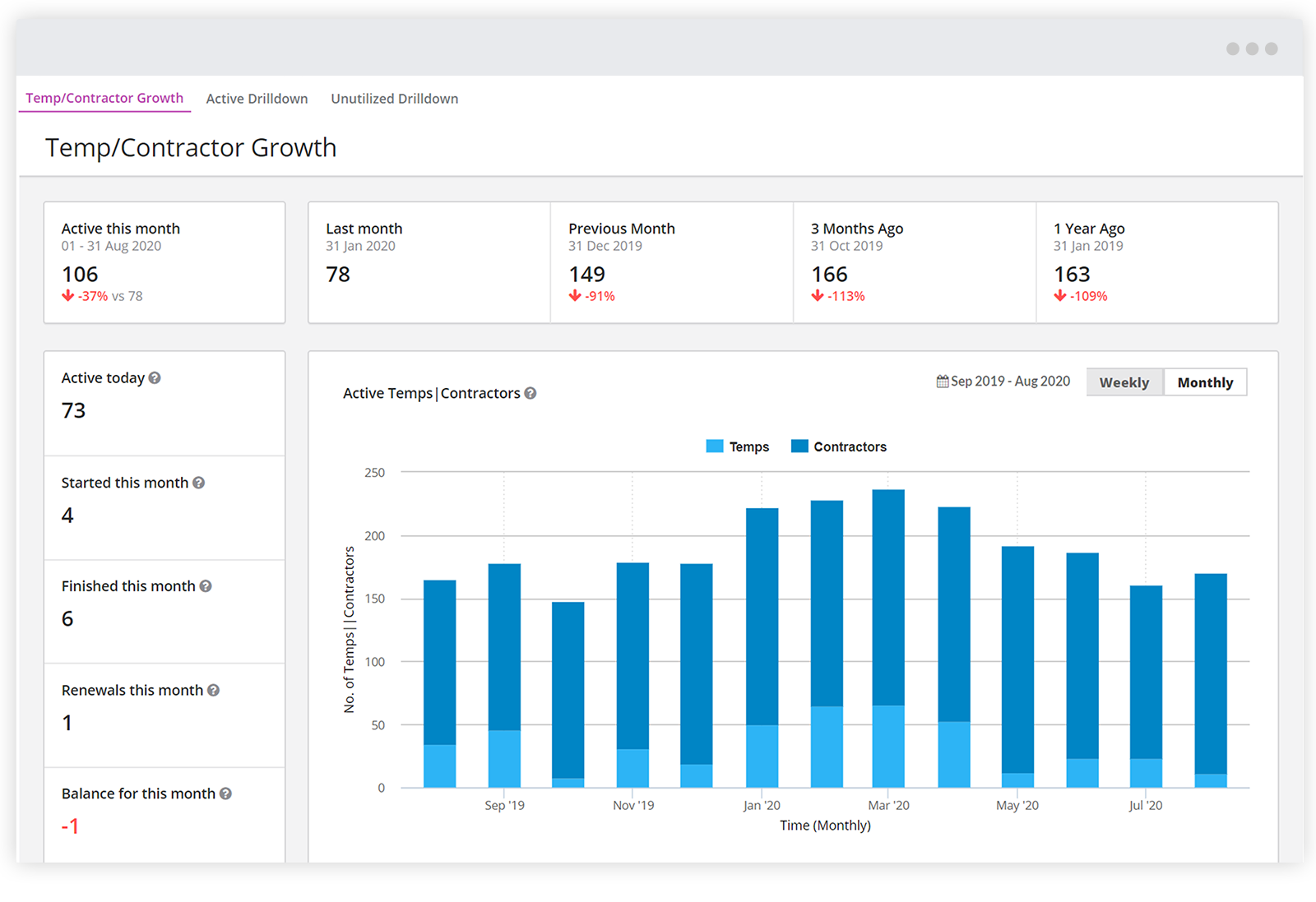 Growth Analysis
Know your Temp business by the numbers:
How many starters, finishers & renewals?
How many are active right now?
How about balances for the month?
Augment your temp workflows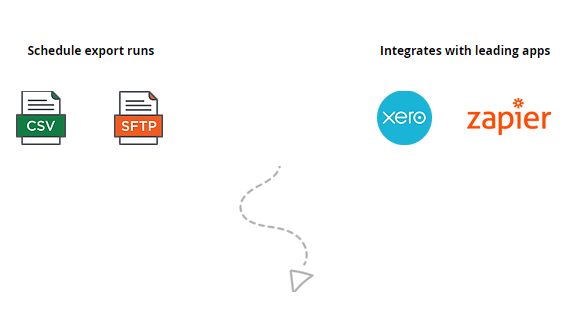 Ready to meet your new
Recruitment OS?
Recruitment terms & glossary:
In brief, temporary working can be understood as the process of recruiting temporary and contract workers such as interns, freelancers, consultants, and temps. Demand for short-term workers has been increasing in a variety of industries - hospitality, engineering, and education, to name a few.

Compared to permanent work, temporary work comes with a lot more detailed and complicated requirements.
As demand for temporary workers continues to rise, digitizing recruitment operations is vital for recruiters to quickly detect and enlist quality candidates. Temporary employment software provides an efficient tool to track, shortlist and book candidates or workers to jobs/shifts efficiently and quickly. By using this software, recruiters are able to optimize the staffing process at a lower cost, in a shorter time with high volumes.
Both companies and employment agencies benefit from such software. The latter, however, make the most of it, as such a system helps them to identify, monitor, and recruit top talent for each position based on data-driven parameters. At the same time, it also allows recruiters to build strong relationships with potential candidates.
A common challenge when it comes to recruiting temporary workers is how to consistently find quality candidates in a short amount of time. With the help of a recruitment agency software, recruiters are capable of managing the recruiting process much more effectively - they can achieve their goals at the lowest cost and the shortest time possible.
To make the process more efficient, temp agency software are often designed with many useful features. Some of them include:
1. Identifying Potential Candidates
Screening and identifying qualified candidates is a crucial function of such software. Vincere's ATS for staffing agencies offers tools to keep track of candidates' schedules and search for available timeframes. The AI Automatch feature assists recruiters in finding candidates within a specific location in a single click. This feature also comes with a map view and potential candidates list. Recruiters can also adjust filters based on job requirements.
2. Digitizing the on-boarding process
A huge difficulty in recruiting temporary positions is the onboarding process, which includes sending out booking.
1. Increased efficiency (save time & money)
Temping can prove to be tricky, as each client has different requirements in terms of skill sets and working time. In addition, many candidates might apply for split shifts, as their available time is limited. Using software can help recruiters save time and money per candidate, especially in the sourcing and screening stage.
Vincere recruitment operating system (RecOS) offers various time-saving solutions for recruiters - including bulk availability requests and real-time updates on candidates' availability, as well as a Schedule Shifts system that can arrange single, split and overtime shifts based on clients' requirements.
​2. Candidate management
Beside finding the right fit from a broad candidate pool, recruiters' core tasks also includes building and maintaining relationships with potential candidates. Keeping close contact with candidates and regularly updating them on current openings is the best way to find and match potential candidates with suitable positions.
3. Automation and customization of the recruiting process
There are many procedures that can be automated to save time and create easy online access for both candidates and clients. Temporary staff software can assist in this process by keeping track of the recruitment process, automating the onboarding process, and sourcing & organizing candidate information to produce real-time reports.
Vincere offers Scheduled Exports to Payroll to assist recruiters in automating documents related to contracts and payslips, optimizing client and candidate experience.