Get Paid Faster with Online Invoicing
Vincere syncs invoices, timesheets & payment related info so you can go from timesheets to invoicing in seconds.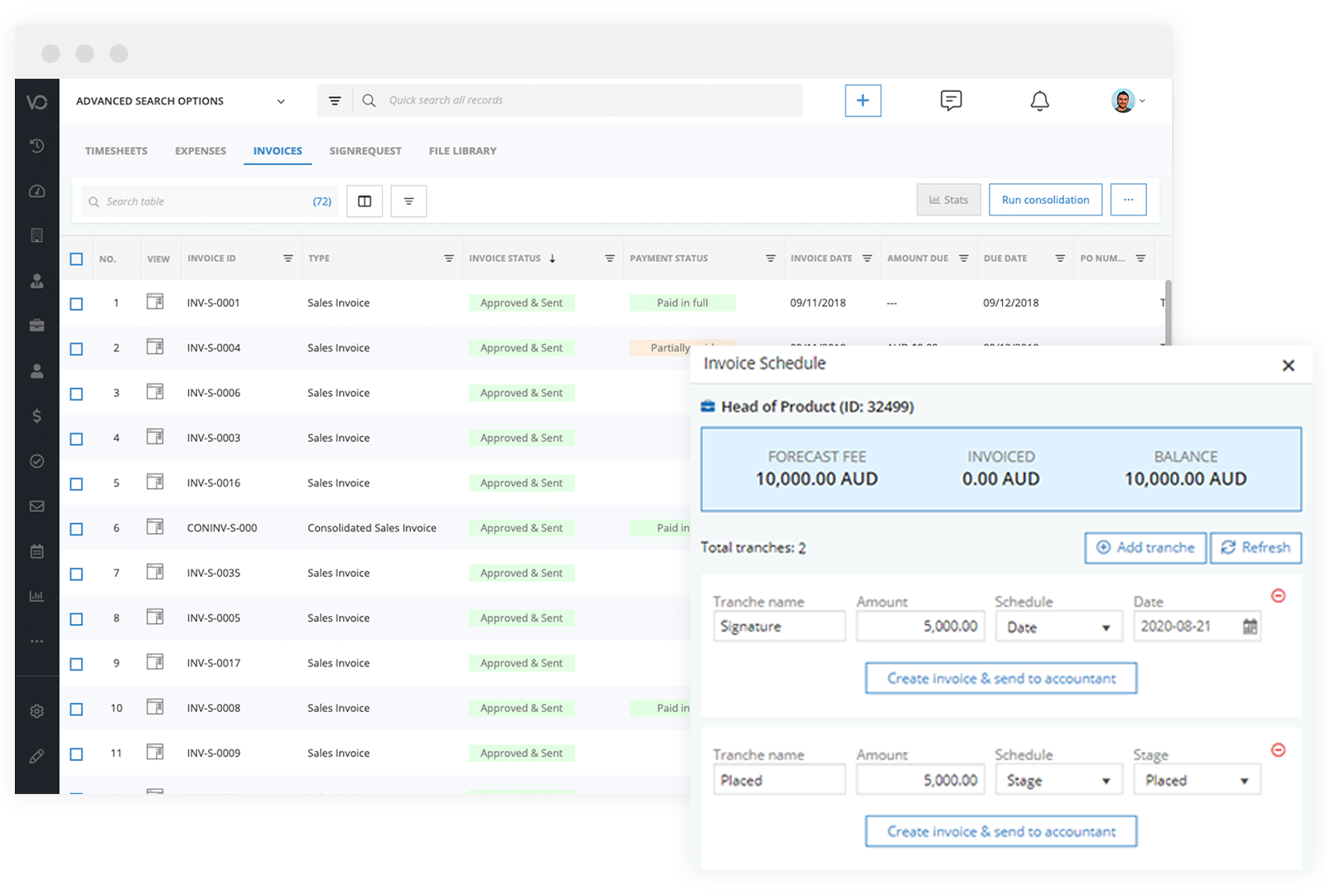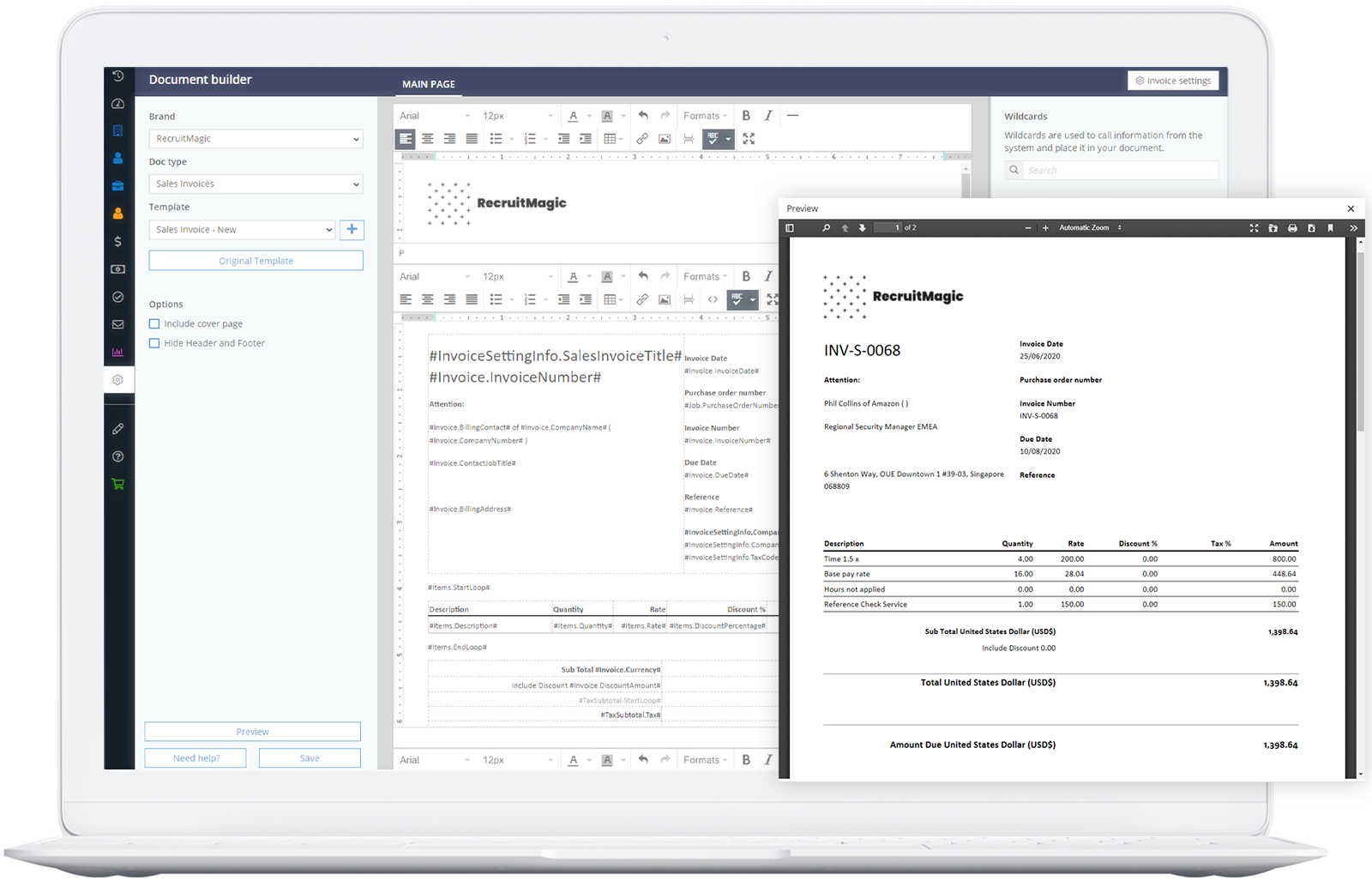 Create Professional Invoices in Seconds
Design branded invoice templates using merge fields for dynamic personalization.
Automate Invoicing for Quick Payments
Perm placements & approved timesheets auto-generate draft invoices, ready for you to review and send.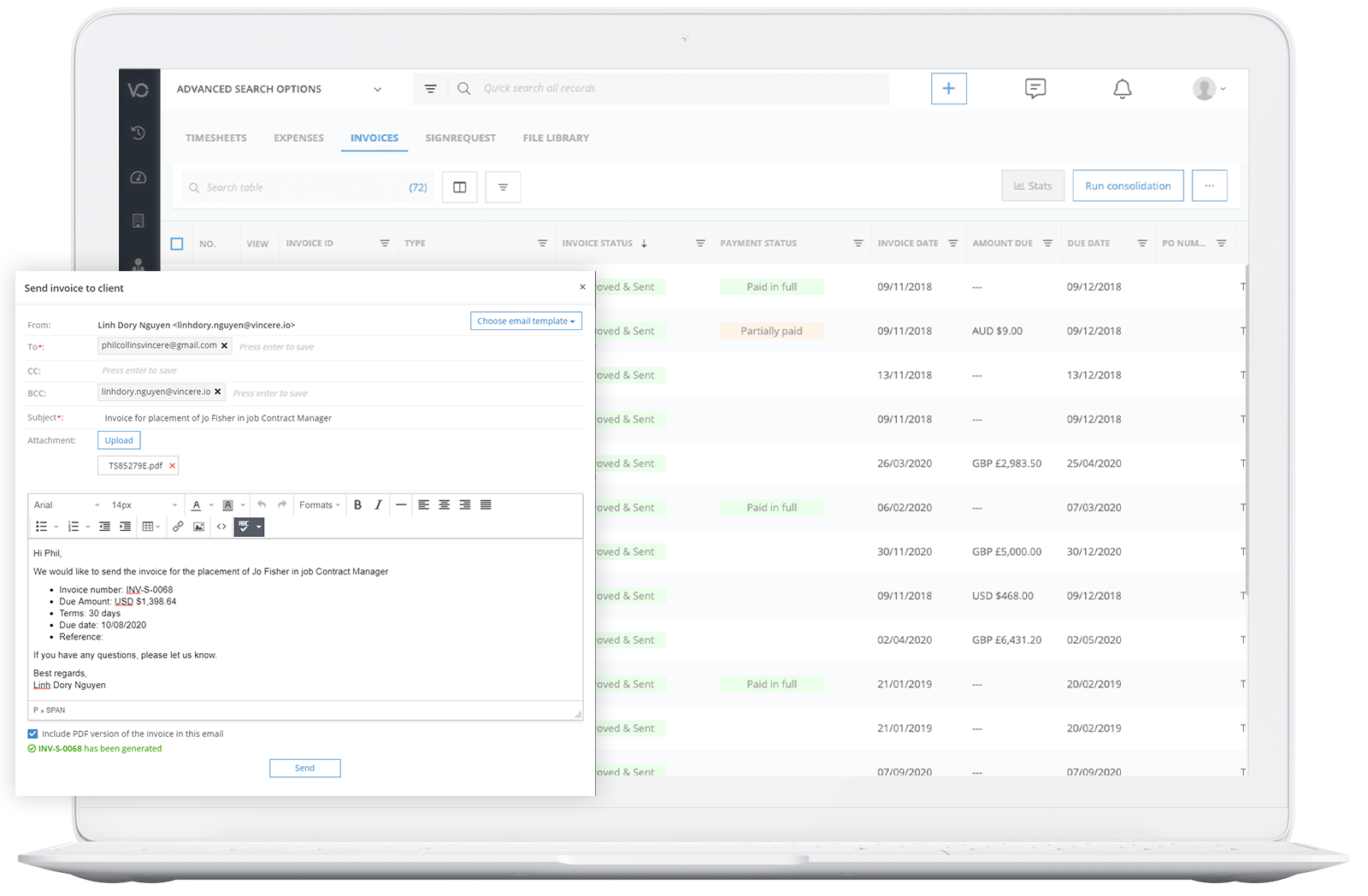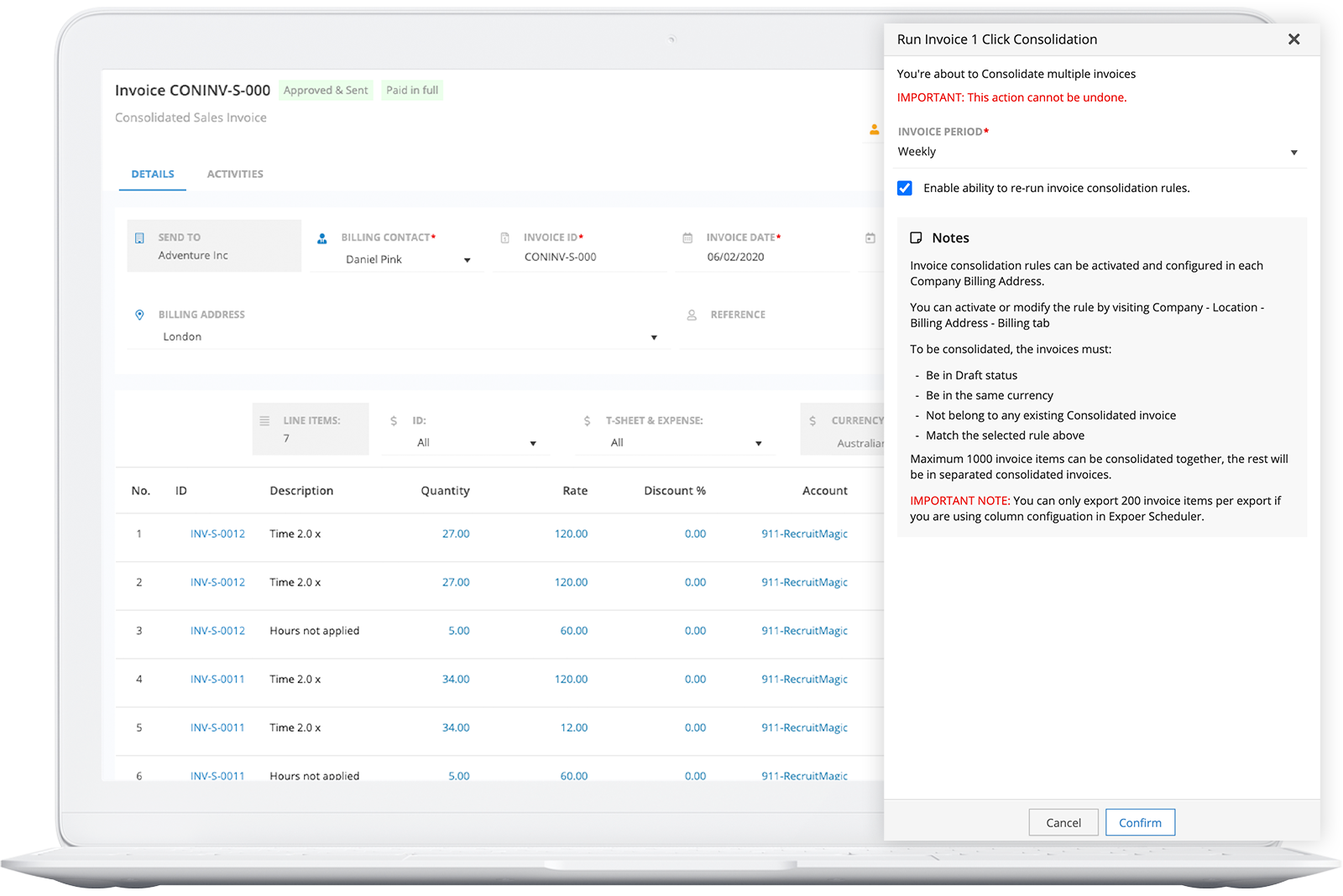 Consolidated Invoicing
Combine multiple invoices and send clients one branded consolidated invoice.
Self-Billing
Receive faster payments. As soon as timesheets are approved, invoices are raised and auto-generated, so all you have to do is send.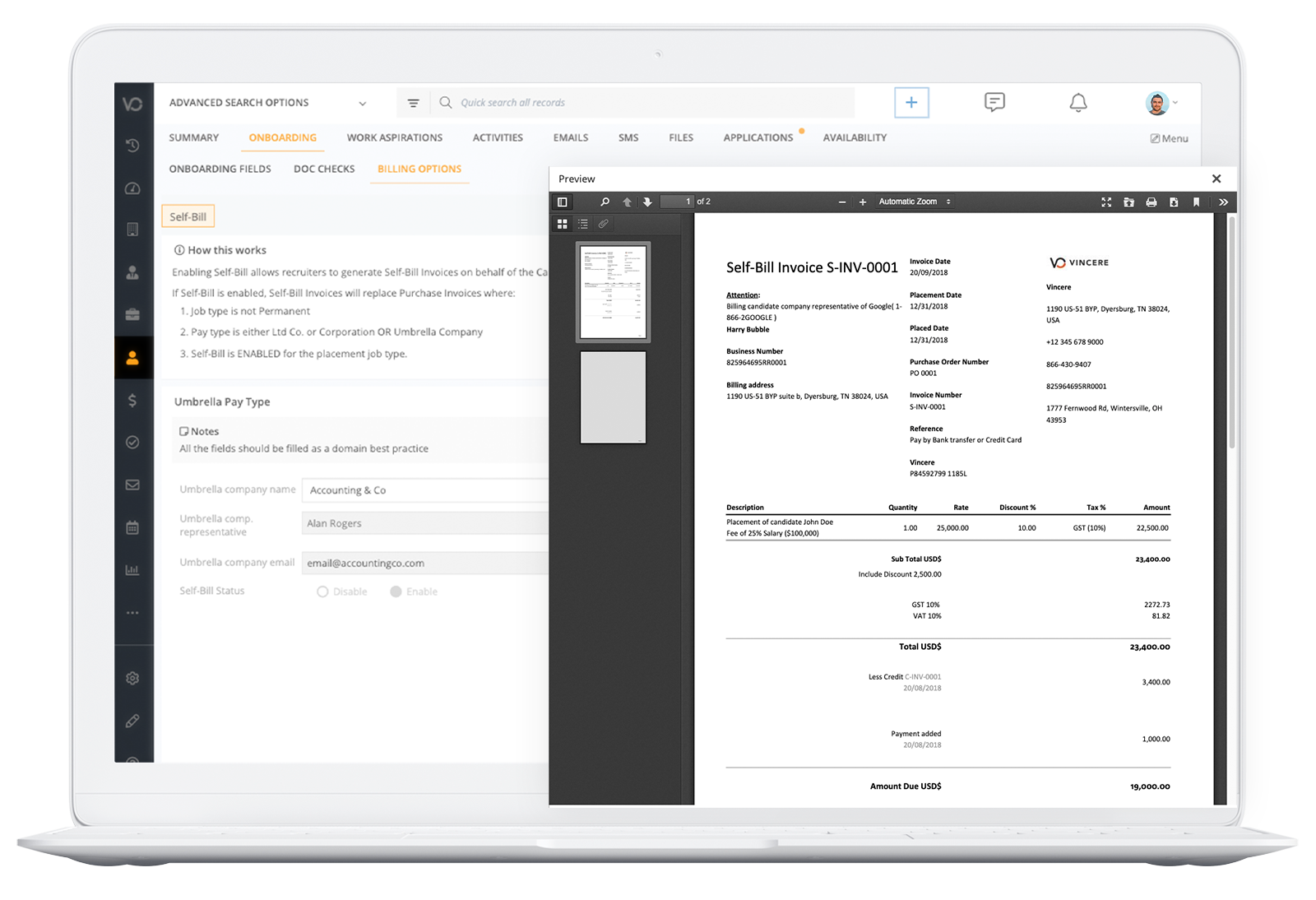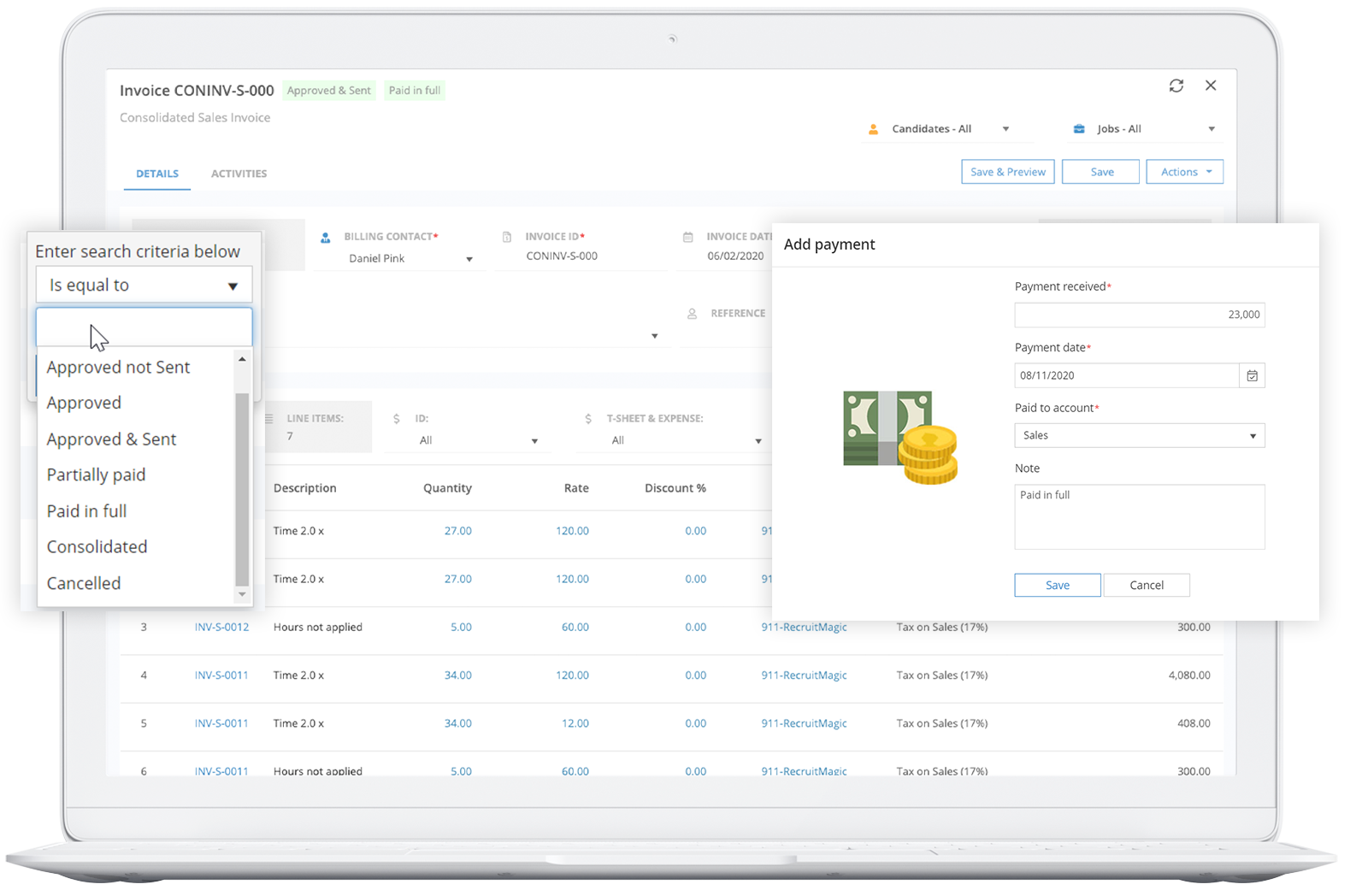 Stay on Top of All Your Payments
One dashboard view of invoices statuses: what's fully paid, partially paid or outstanding.
Pay & get paid efficiently - with zero manual work
All the time-saving features you need to create accurate invoices & get workers paid fast.

Send sales & purchase invoices
Whether you're billing clients or making payments, manage and track them all in one centralized place.

Send consolidated invoices
Roll up multiple invoices into one. Send your clients one invoice only.

Create credit notes
Easily issue refunds and credits linked to Sales invoices.

Control invoicing, accounts & tax settings
Configure default invoice settings and formatting including invoice number, terms, home currency and decimal places.

Set up and manage retainers
Need to get your payments upfront? Create retainers and bill your clients in tranches.

Pay workers on time with scheduled exports
Connect Vincere with your payroll software to sync pay rates and timesheet info. Make payday fast, accurate and effortless.
A Complete Picture of Your Finances
With Vincere Timetemp, you get accurate numbers across your entire business, across multi-currencies at the snap of your fingers.

Drill down into invoices and timesheets. Get a real-time understanding of your contractor book.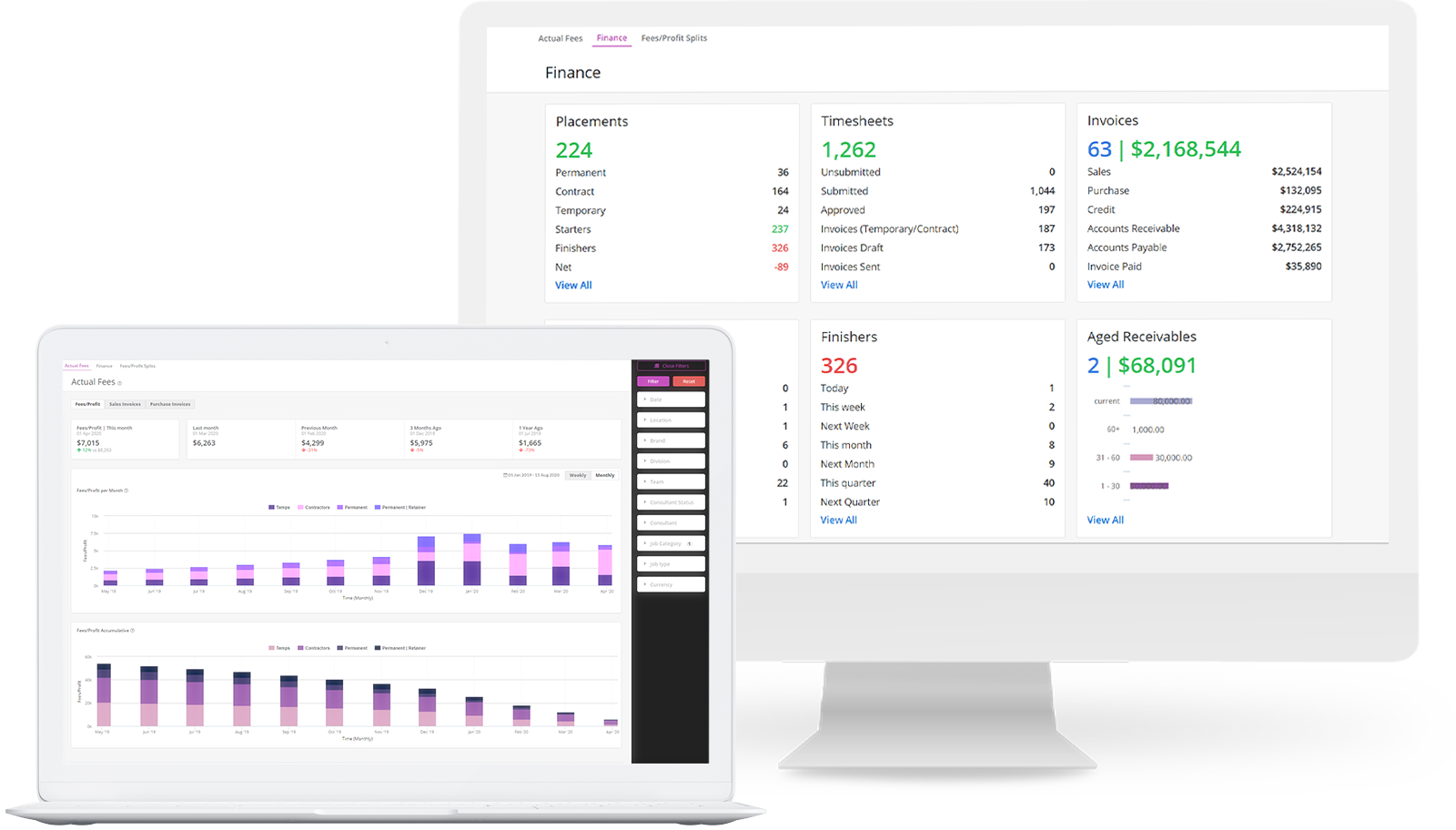 Ready to meet your new
Recruitment OS?