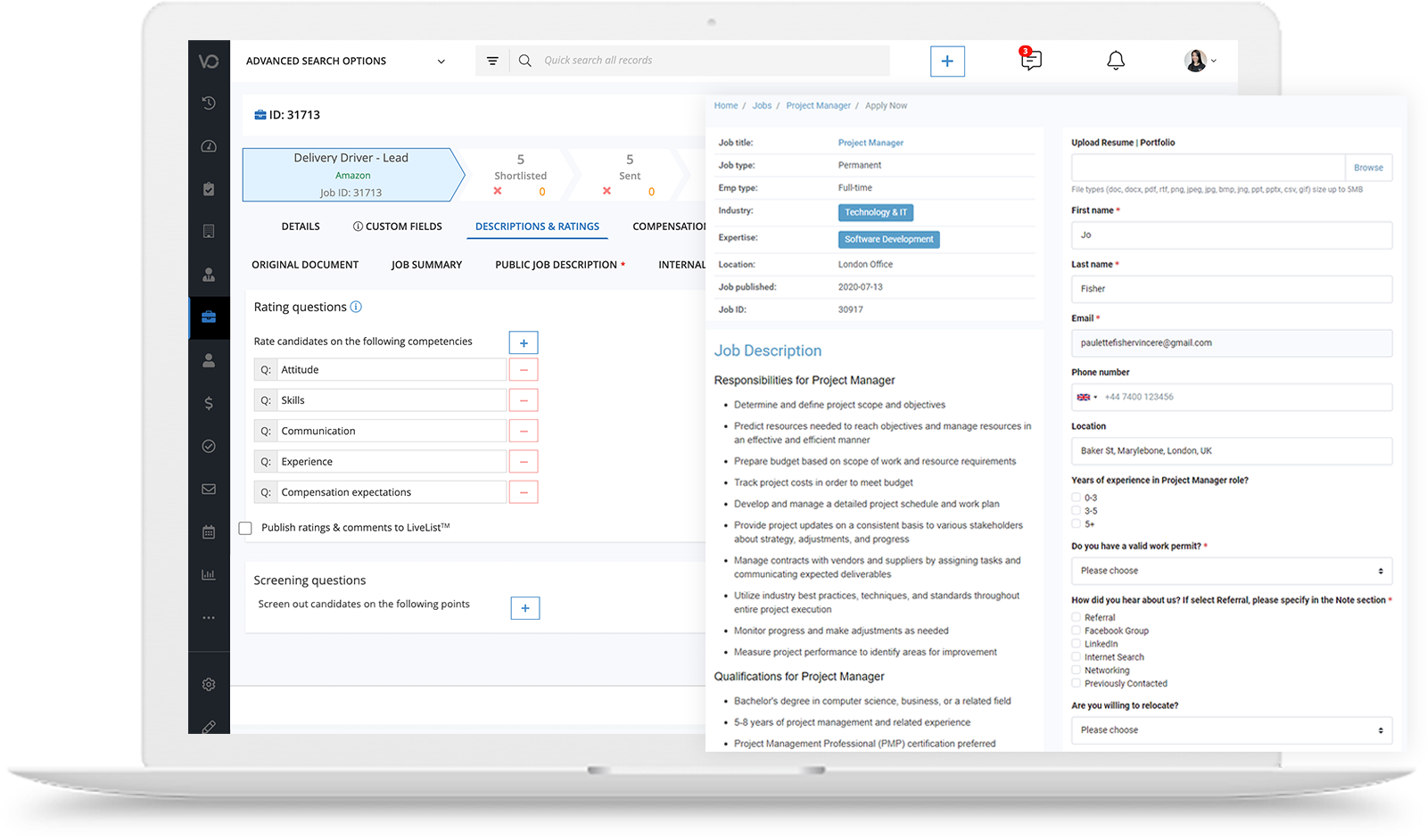 Customizable Job Application Forms
Set up custom applications form in your job portal. This data is then fed back into Vinny for you to view when shortlisting candidates.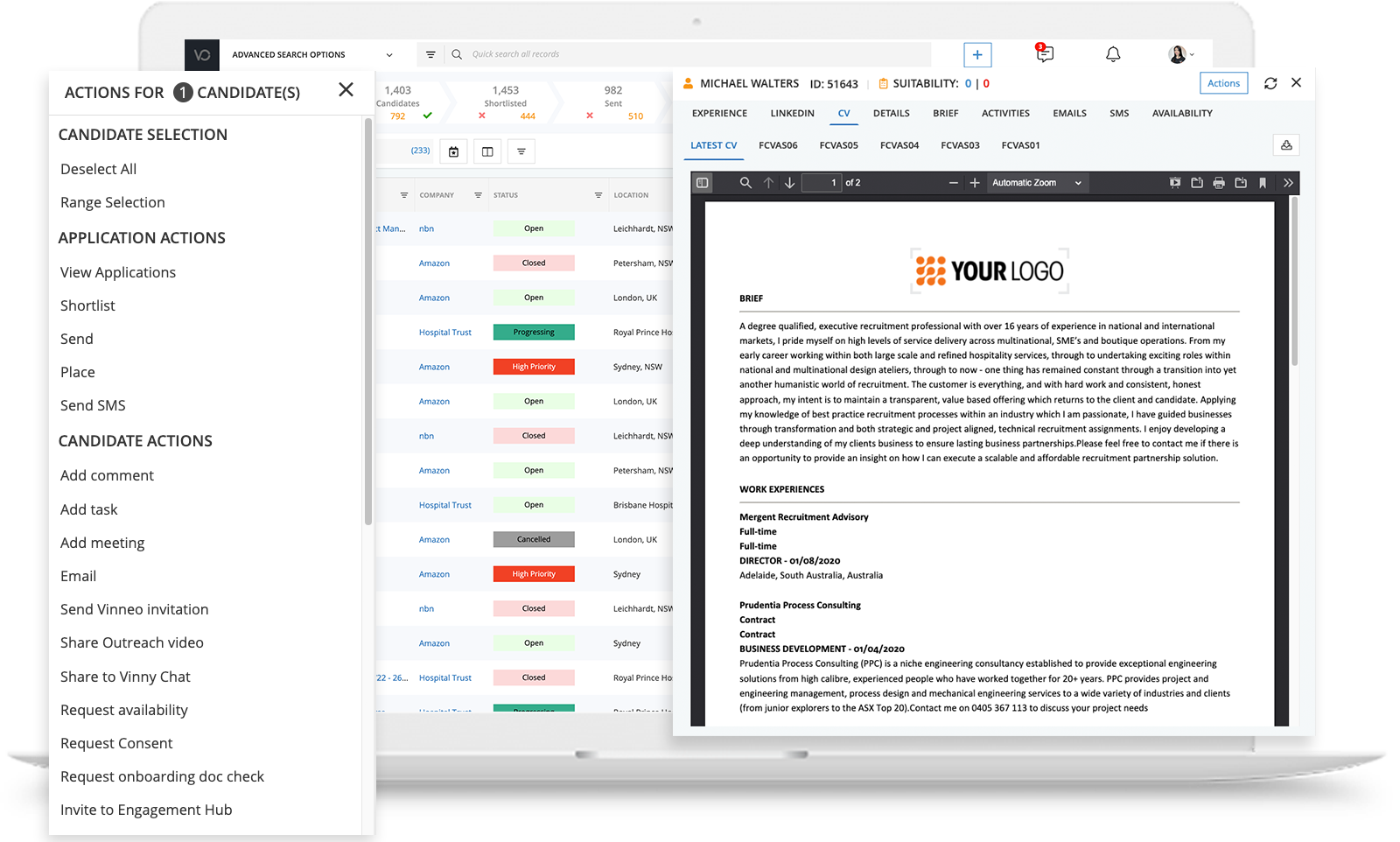 Applications Flow Back to Vincere
Receive candidates directly inside Vincere, ready for you to action.
Features to help you get jobs out
and candidates in - fast

Get the exposure you need to maximize reach and fill jobs effectively.

Get new job orders in quickly
Use Quick Add to create a new job record or copy from another job.

Filter with screening questions
Create screening questions and access candidates based on desired criteria.

Leverage job board aggregators
Pre-integrated with LogicMelon, Broadbean and Idibu.

Post to your website's career page
Use our API to send new jobs to your website automatically.

Post directly to Indeed and Seek
Save time and get your jobs posted to popular local, niche and premium job boards.

Track candidate source ROI
Job boards are expensive. Invest wisely - know which job advertising channel works best.
Utilize Vinny's out-of-the-box job portal
Don't have a website yet? Use our out-of-the-box job board portal and get your jobs up and visible in minutes. It's fully-branded, mobile-responsive and syncs directly to Vincere.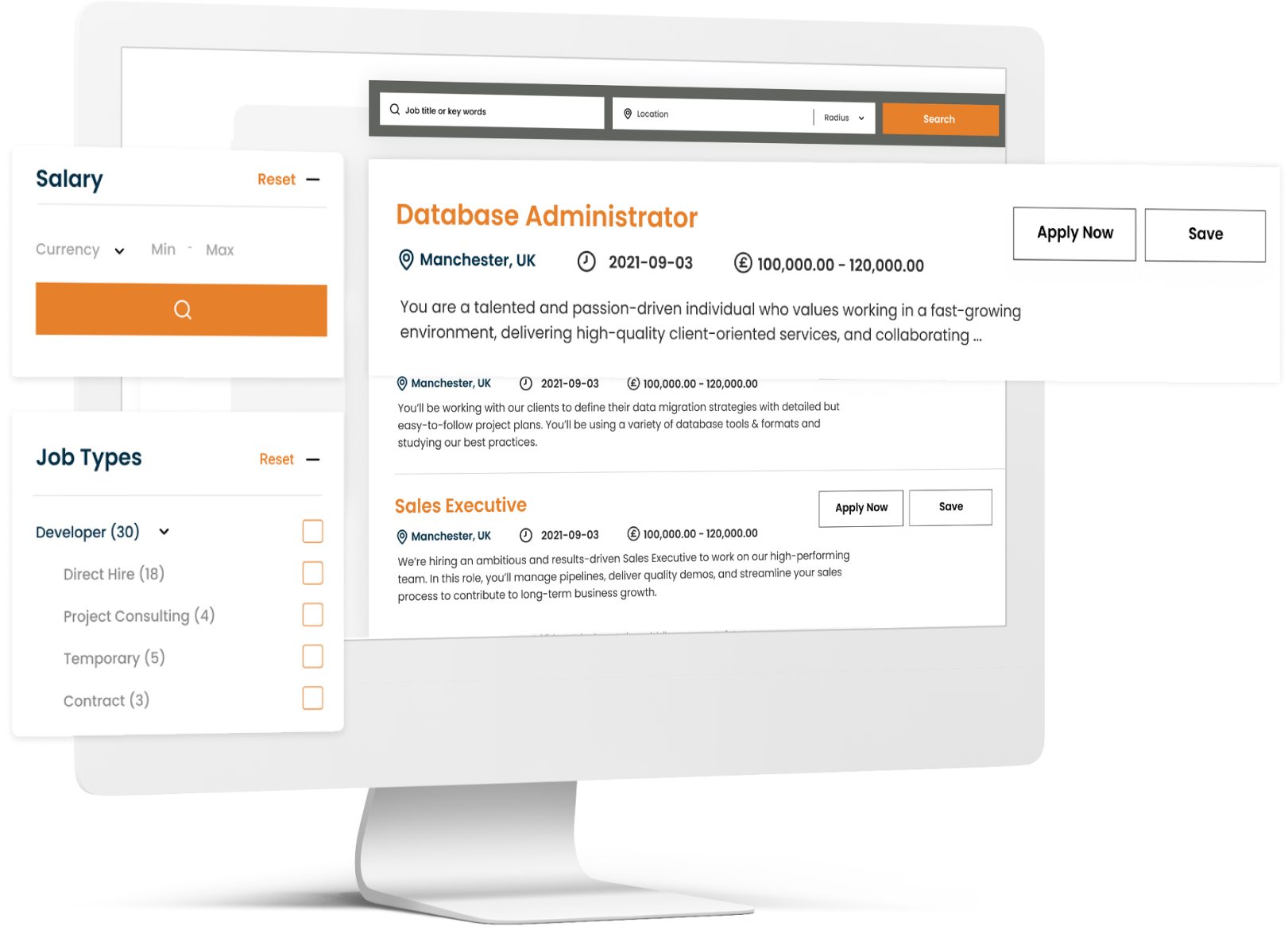 One platform

to accelerate growth

Ready to see Vincere in action?