Recruitment ROI Calculator
Don't let your recruitment tech get in the way of making you more money.
Fortune 500 companies lose approximately $480 billion due to operational inefficiencies each year.
Use our Recruitment ROI Calculator and see how much money you could be missing out on.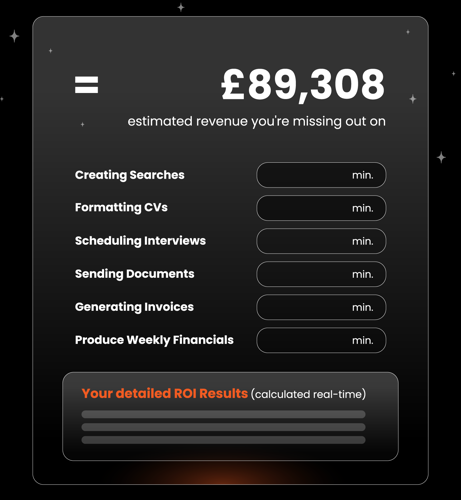 Let's make this data-driven.
Fill out the calculator below and we'll give you an estimation of the savings you could potentially bring to your business if you upgrade your tech stack.
VINNY IS THE ROUTE TO UNLOCKING REVENUE
The proof is in the pudding 👇

40% increase
in productivity



40% increase in
placement rates

Improved consultant speed to competency

by 50%

Just a few months post go-live, we broke our sales record.

Double-digit sales growth
Ready to see better outcomes (and numbers) with Vincere?
Don't let your tech stack become a debt stack.