Your core system of Truth
The Core CRM / ATS built specifically for recruitment & staffing agencies.
Request Demo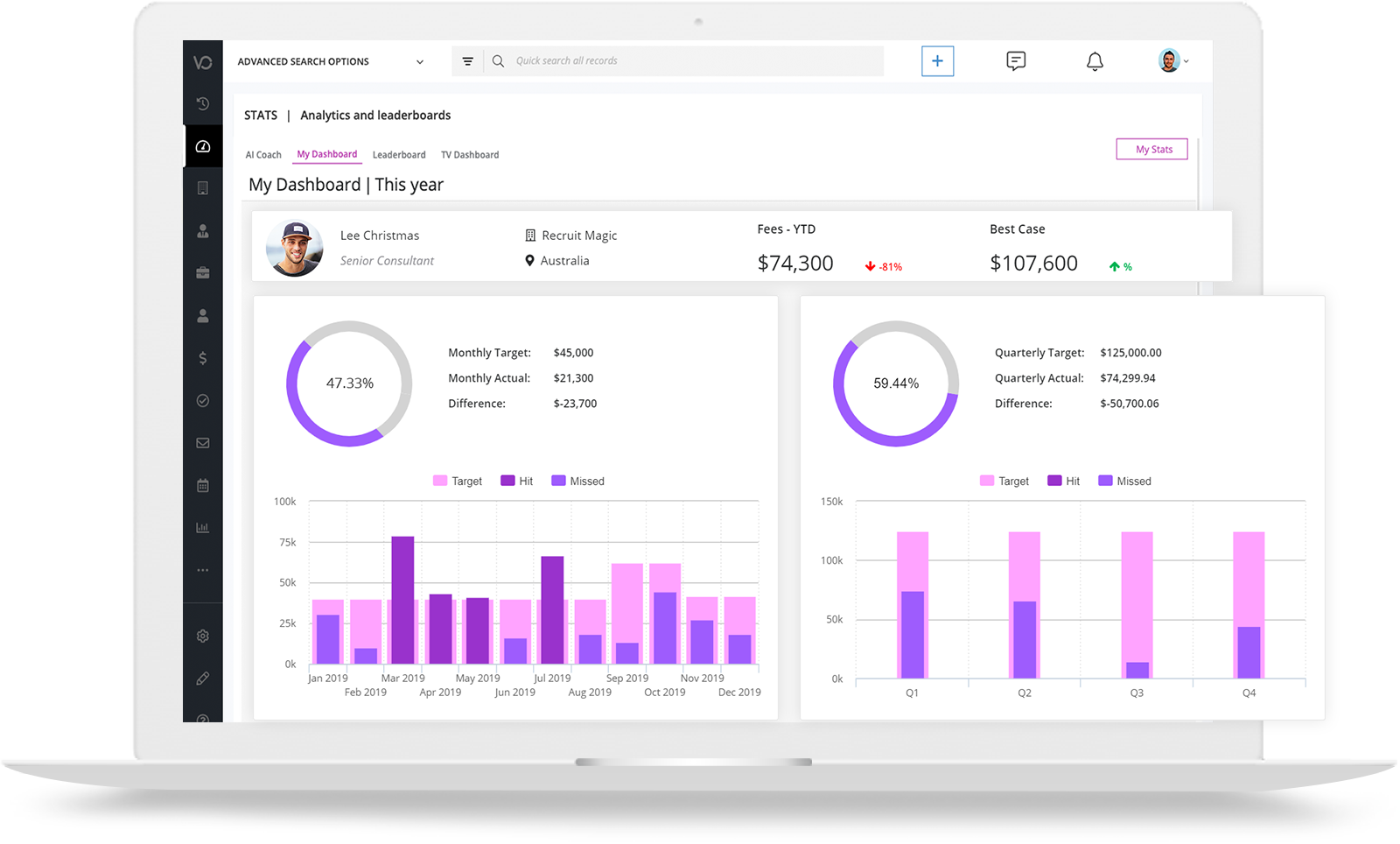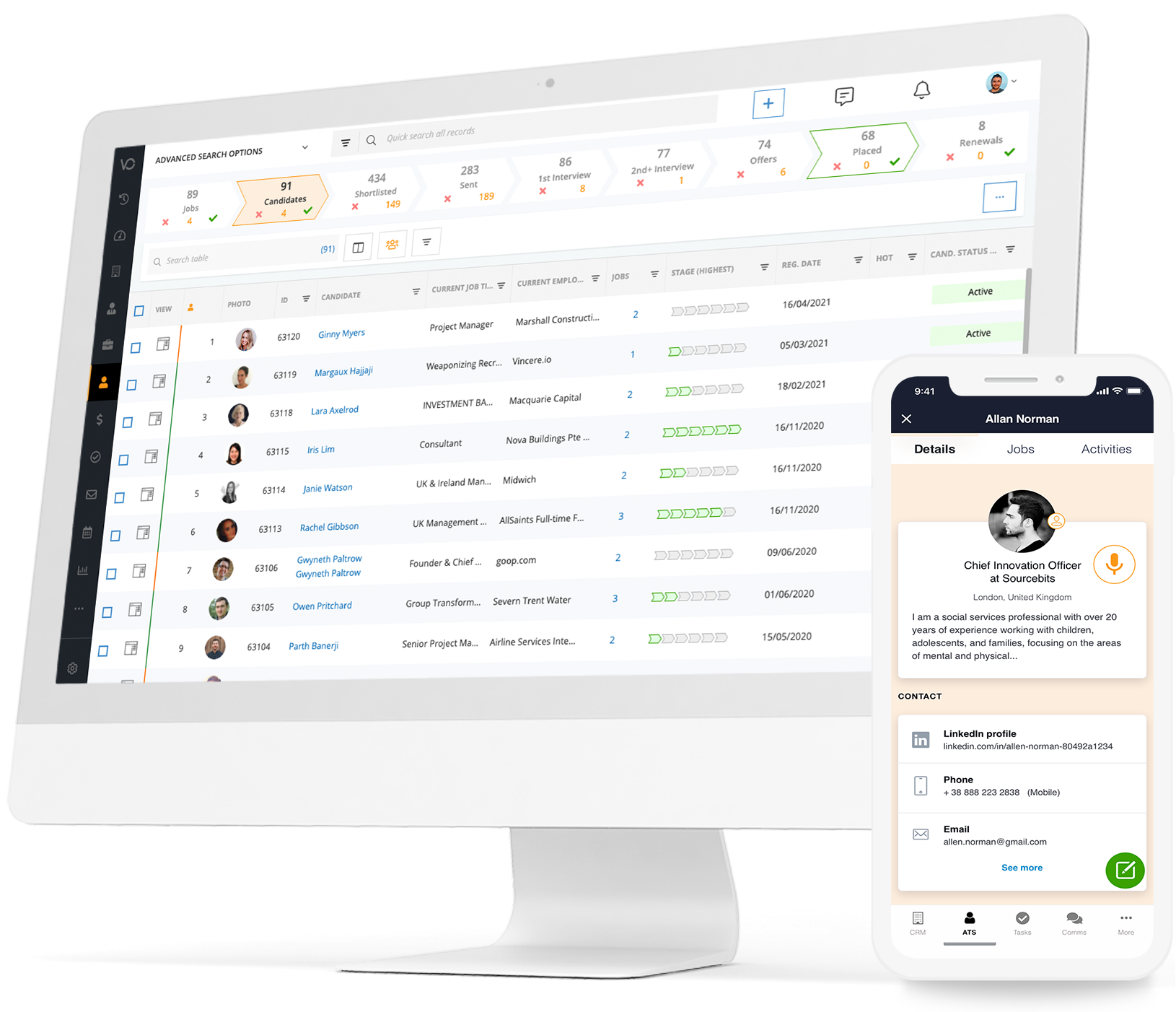 Applicant Tracking
The only recruitment ATS embedded with business intelligence, laser-focussed on helping you make more placements in less time.
Advanced Search
Experience a whole new way of searching and uncover hidden placements in your database. Leave no candidates unturned.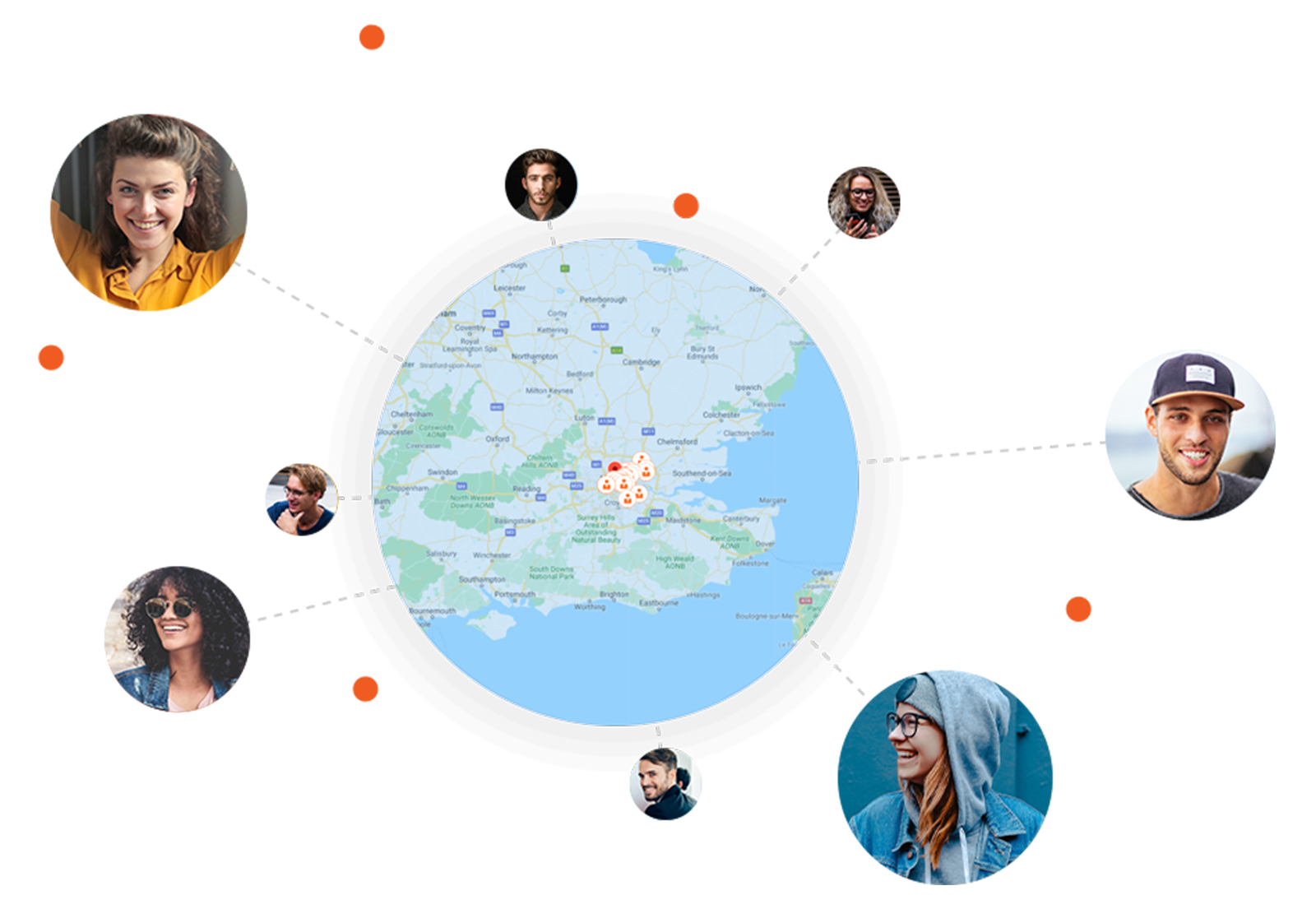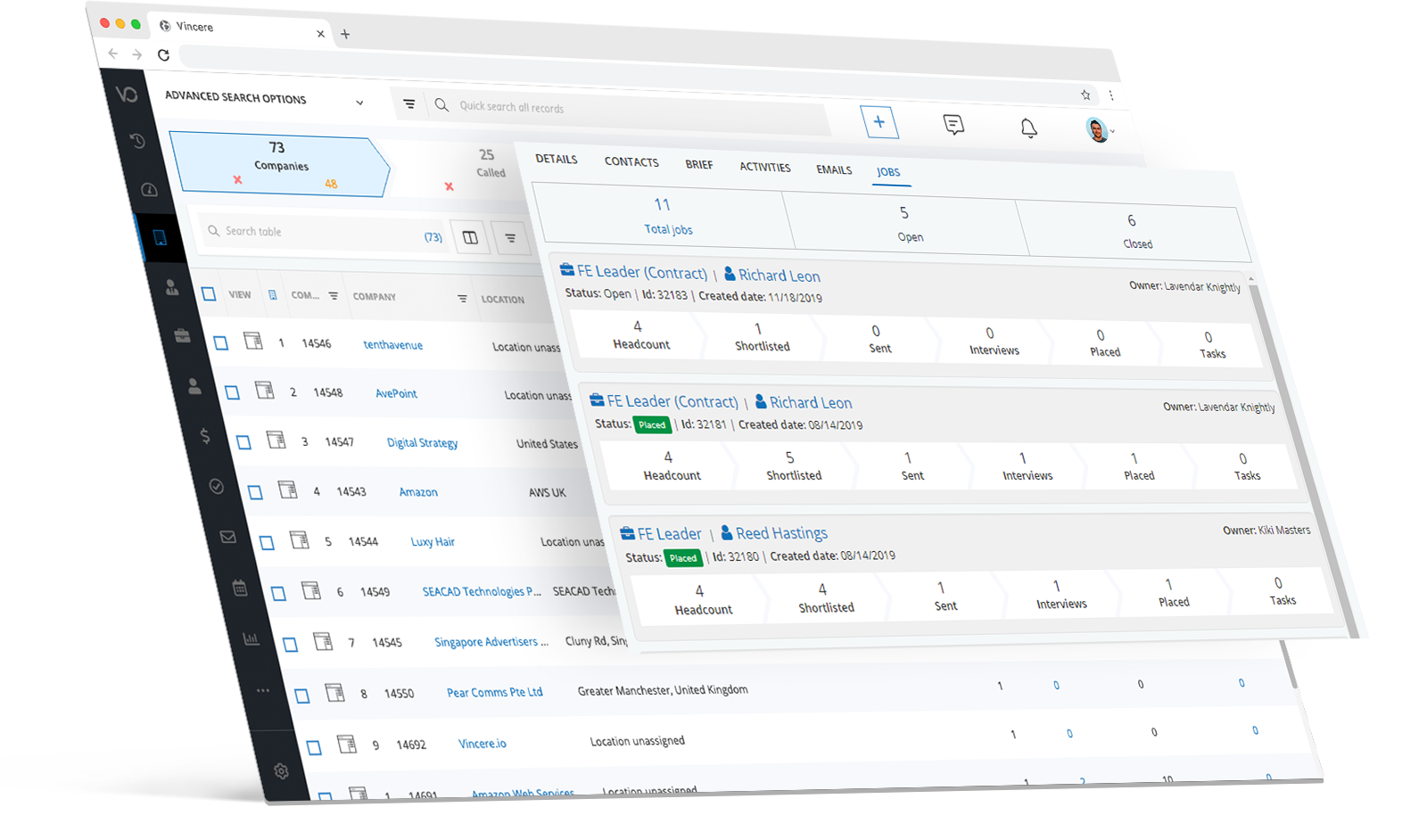 Client Relationship Management
A robust contact & account management pipeline to track all your BD efforts. More leads, more jobs equals more money.
Job Posting
Get your jobs in front of millions of candidates within minutes and let the applicants roll in.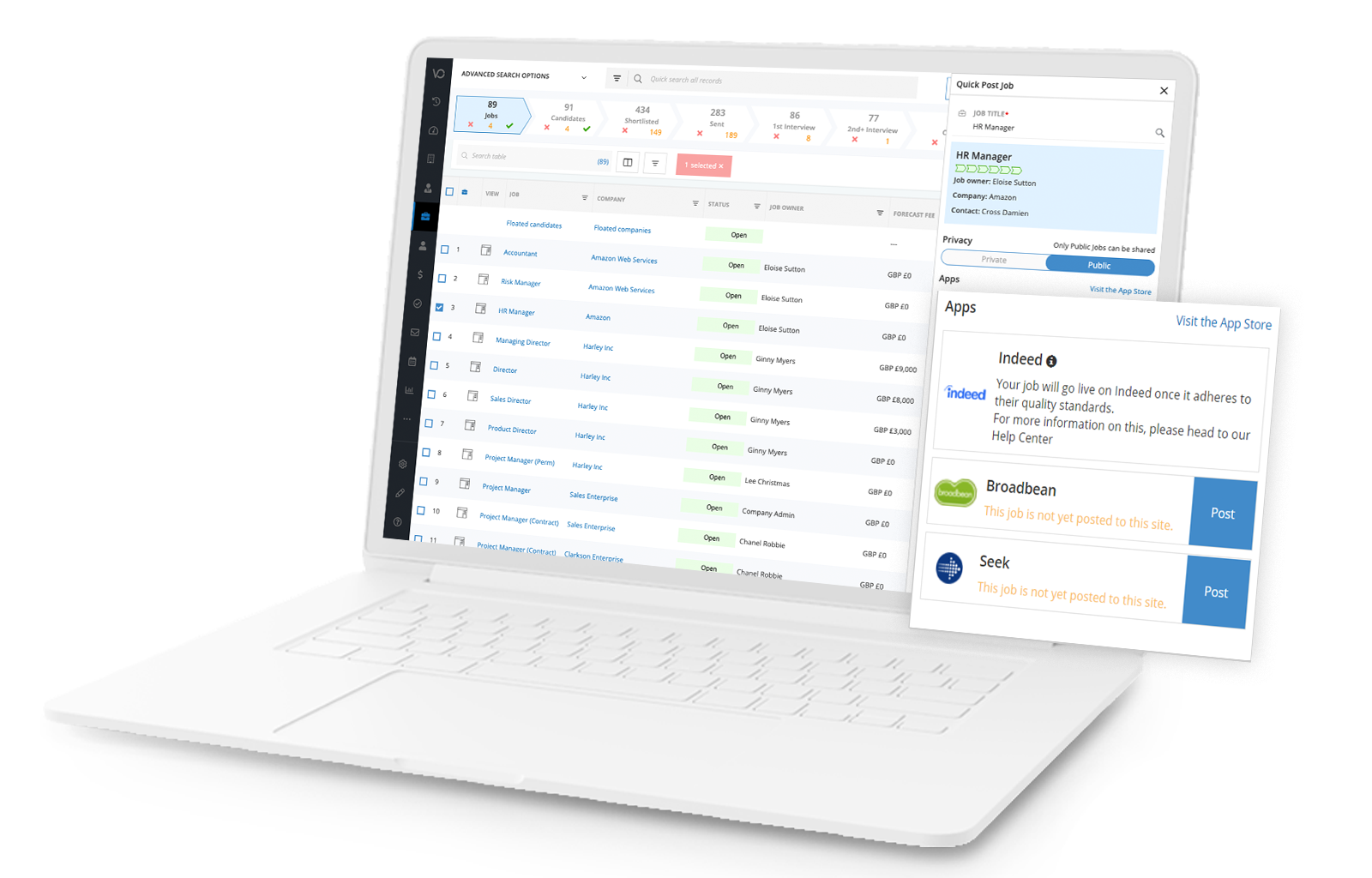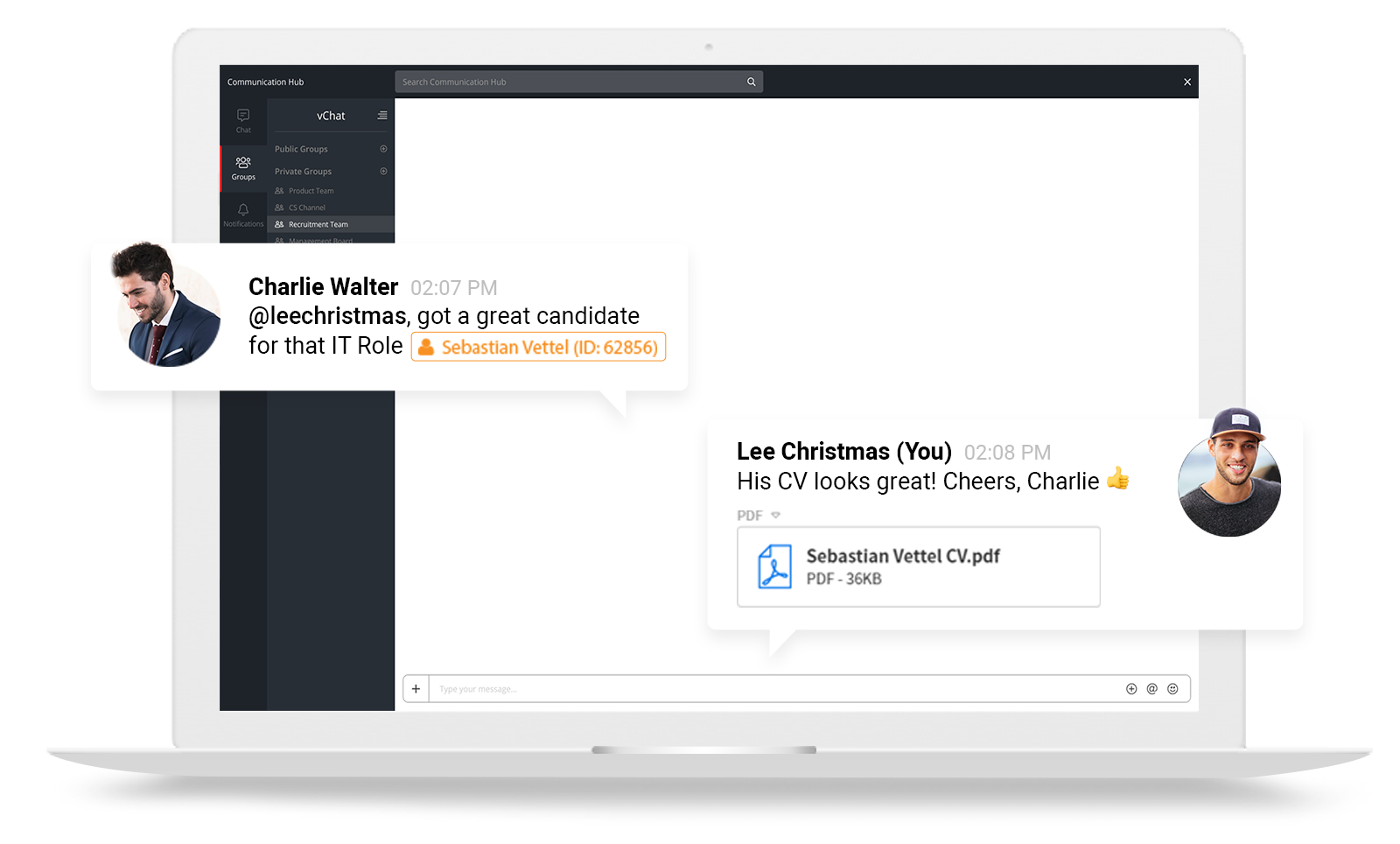 Ramp Up Internal Comms With Your Own Slack / MS Teams Hybrid
VinnyChat removes boundaries by helping you stay connected in-real time so work can move forward seamlessly. 'Cos teams that collaborate make more money.
Client Collaboration
Impress clients by offering a unique service your competitors can't. The LiveList™ is a client portal built for 2021 & beyond. It's a new way of differentiating in a crowded market.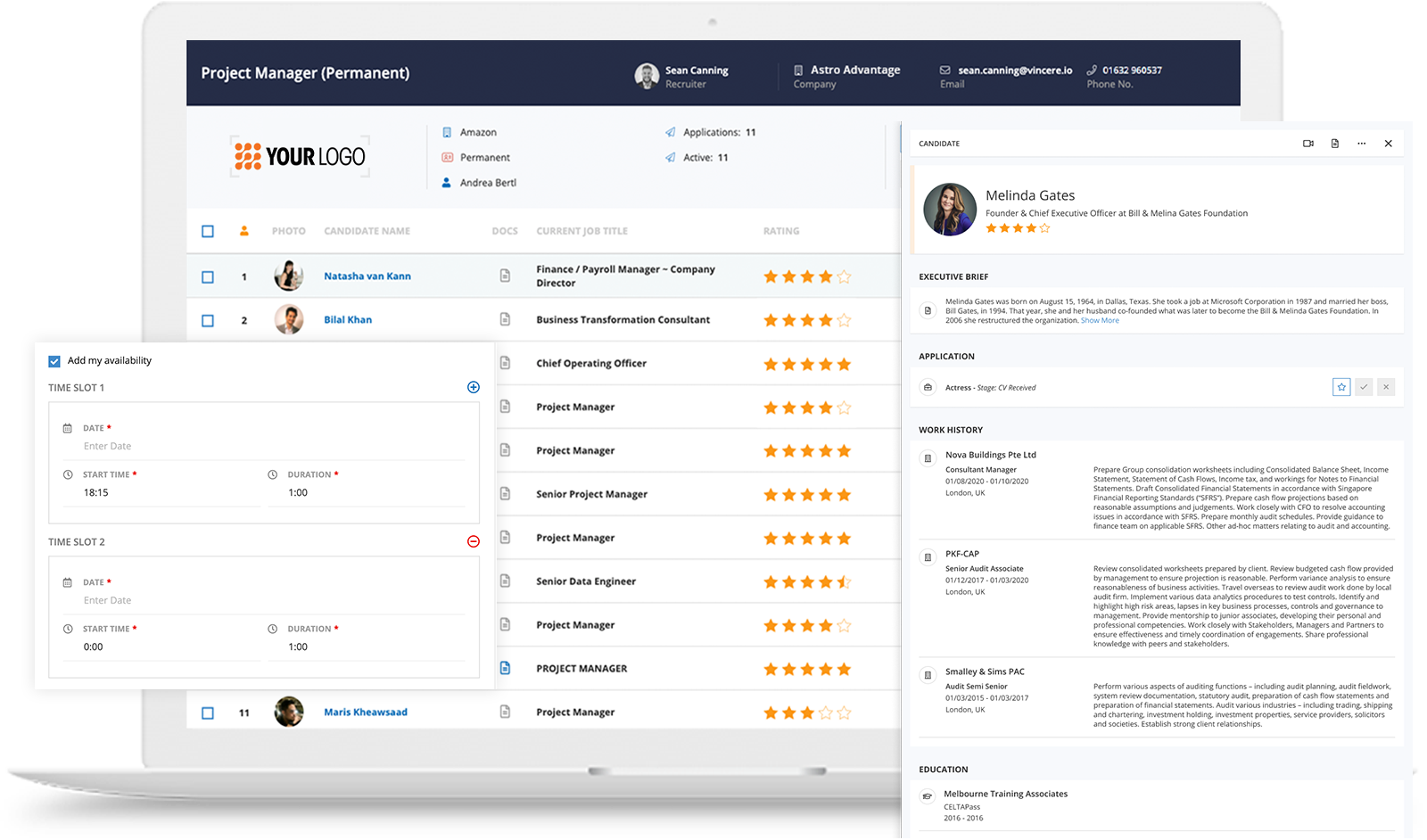 Ready to meet your new
Recruitment OS?