Our product team have been working hard behind the scenes to bring you this:
A new user experience (and interface) for managing and viewing Company and Contact profiles in Vinny.
These bunch of updates aren't just superficial design changes.
Besides improved performance and loading speeds, these updates are focused on bringing you a simpler interface so you can set up views that work best for you, and see your most important and most used fields.
We hope you're just as excited as we are. Ready for a sneak peek?
Let's dive into the highlights of v19 👇
1. Quick View for Company and Contact Record
Easily expand or minimize Company and Contact records.
Now instead of swapping between tabs, you can go from Quick View to Full View in one click.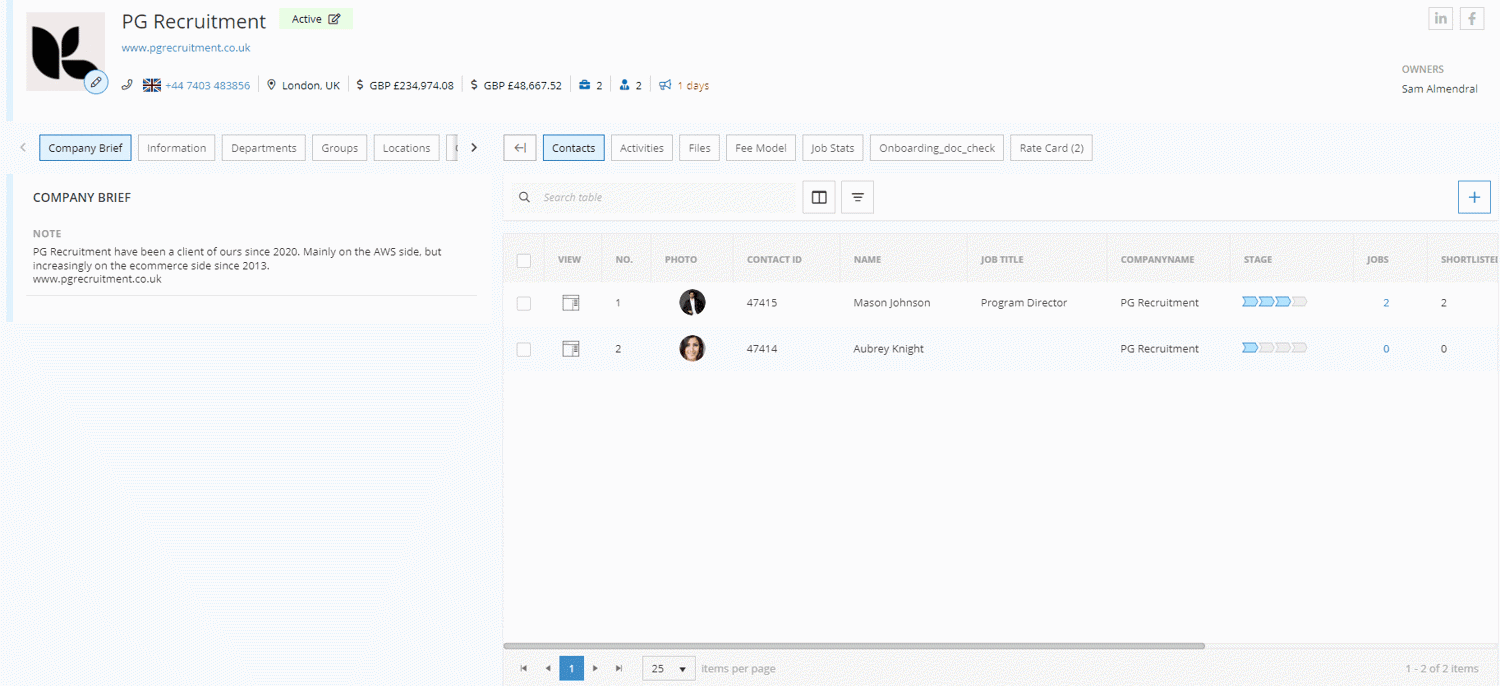 2. Refreshed Full View & Custom Layouts
Configure and re-arrange the layouts in Company & Contact Full View.
Configurable Left Panel: Company Summary (including adding your desired custom fields)
Right Panel: Contacts, Activities, Files and much more.
Set up your preferred Company & Contact layout in Settings > Field Configuration.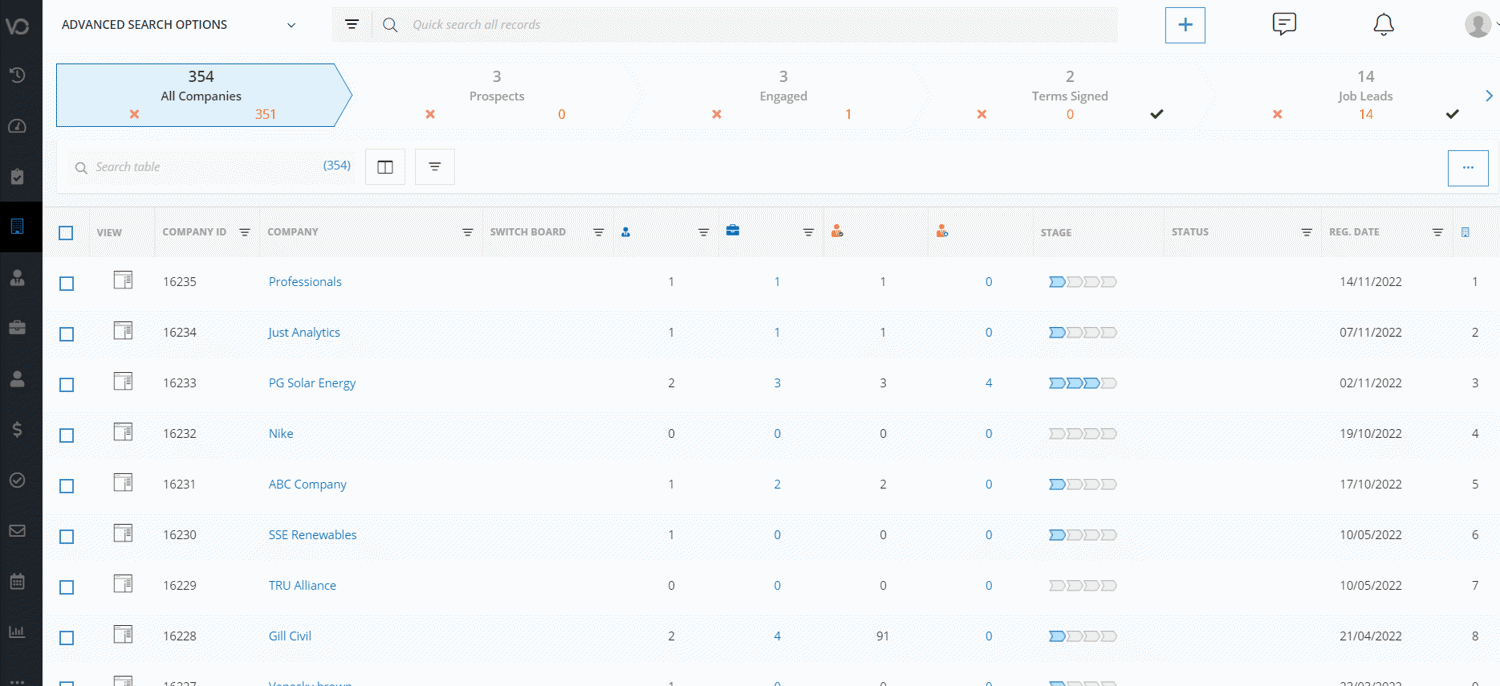 3. Add Custom Fields to Company and Contact Records
Add, update and prioritize fields for Company and Contact Records.
See exactly what you want, where you want.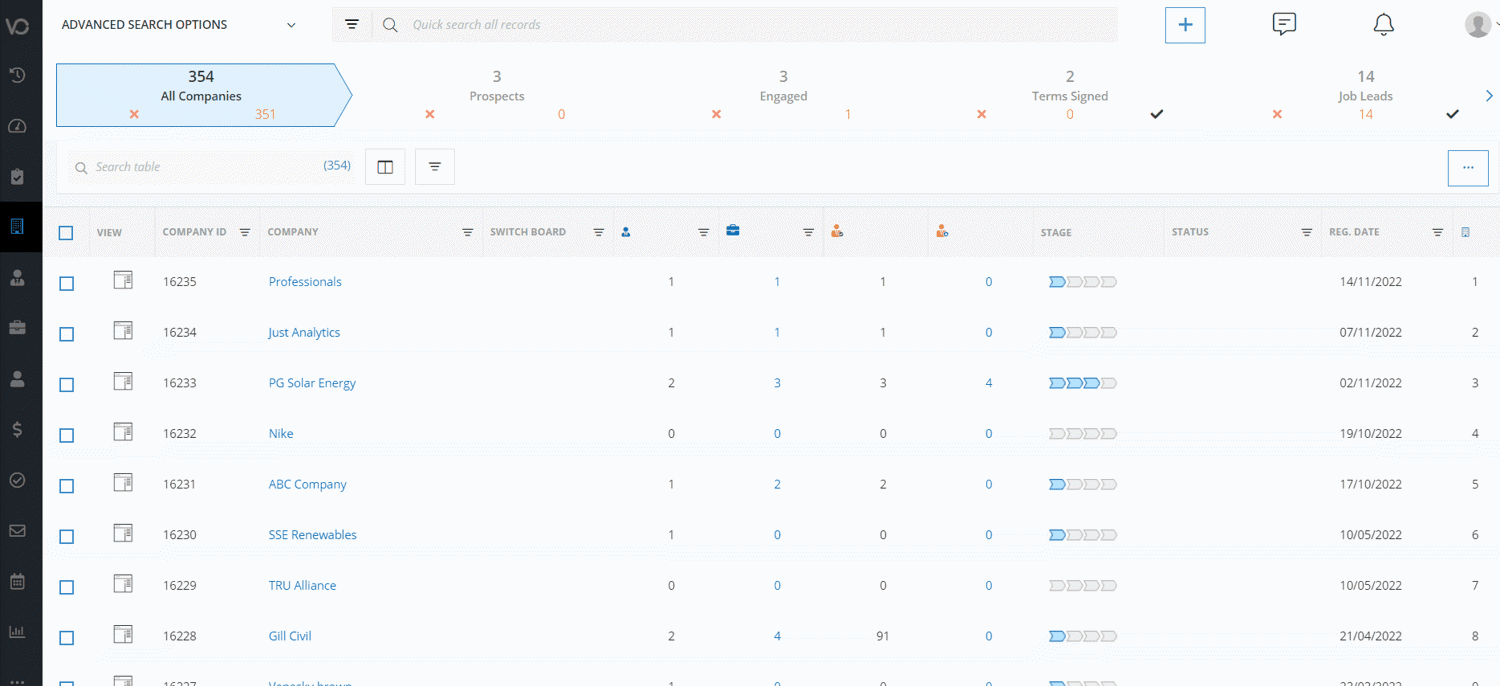 4. Quick Add Contact from Company Records and make Bulk Status Updates
Easily add a new Contact in seconds...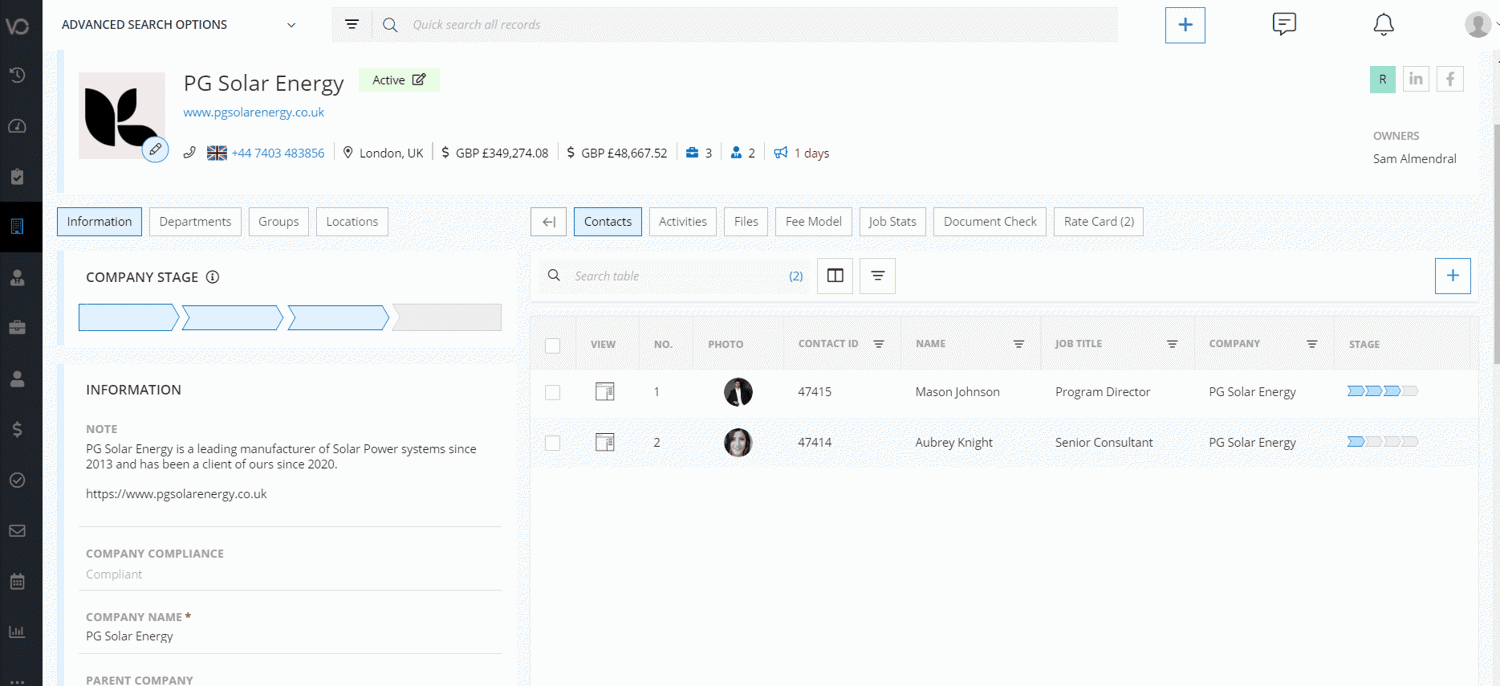 ...And make bulk status updates for multiple Contacts, all at once.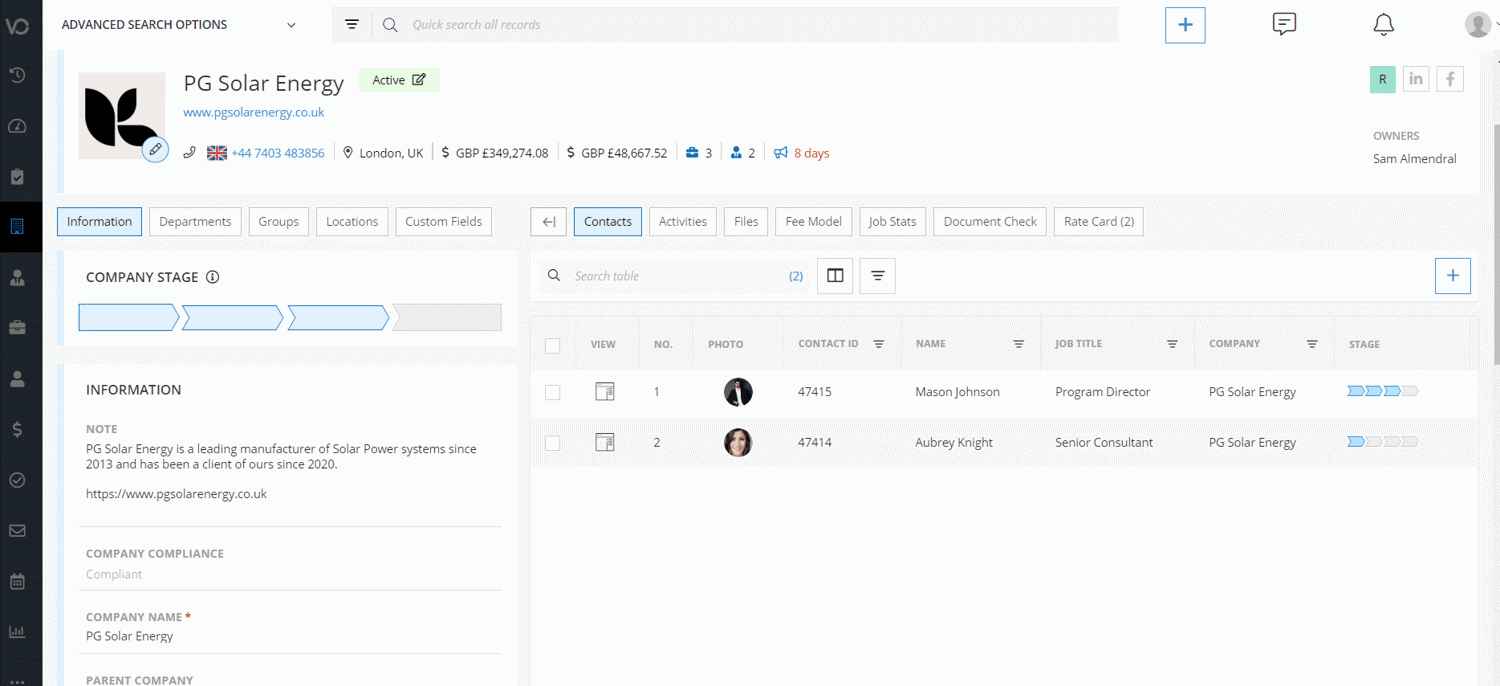 5. Consolidated Activities View
Consolidated Activities for Emails & SMS.
Track all activities in one place.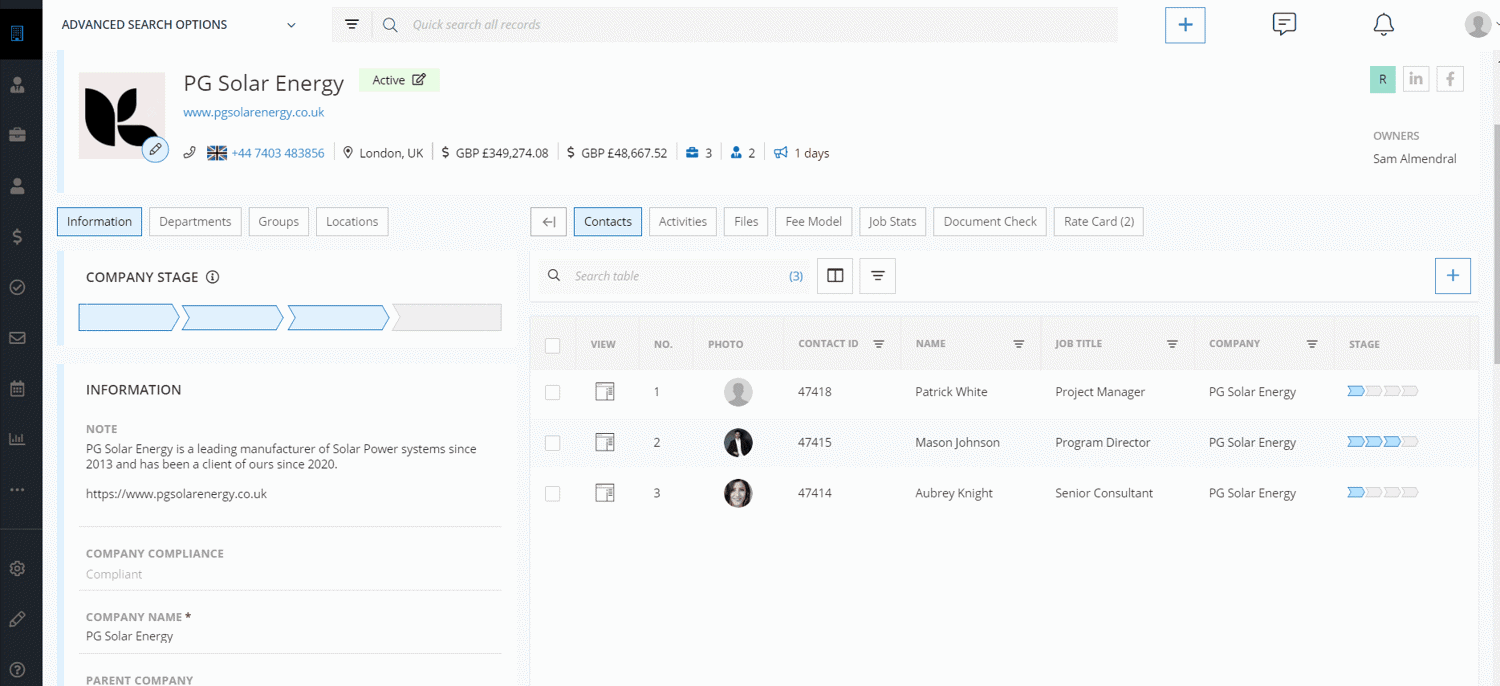 6. New Rate Card tab
Rate Card information is now available within the Company Record. The best part? You can easily filter by Company ID.
Now you can easily reference billing rates applied for each individual client and how they are charged.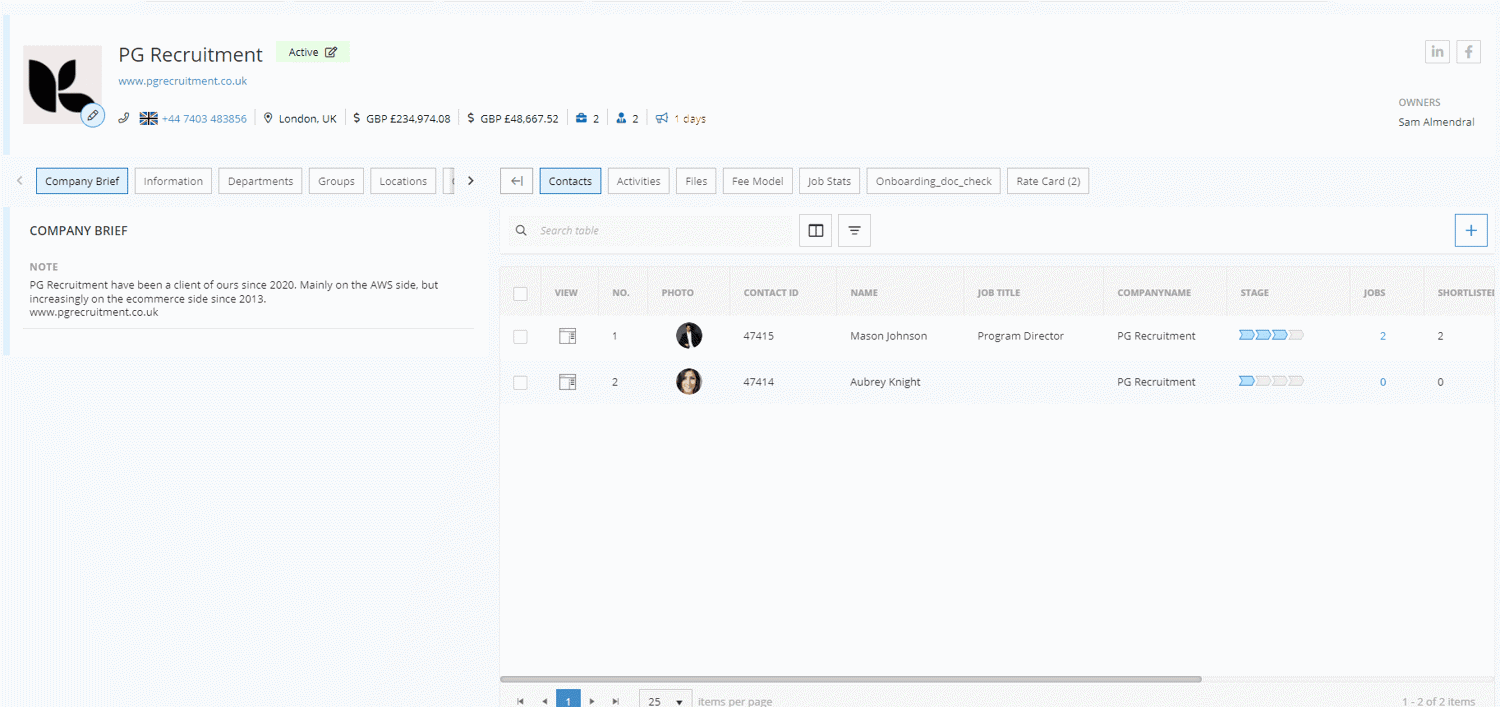 7. New Teams & Divisions Fields in the Groups tab
We've added New Teams & Divisions Fields in the Groups tab.
Now you can easily view which Companies, Contacts, and Jobs are in what team and division.
Improved visibility for your whole team.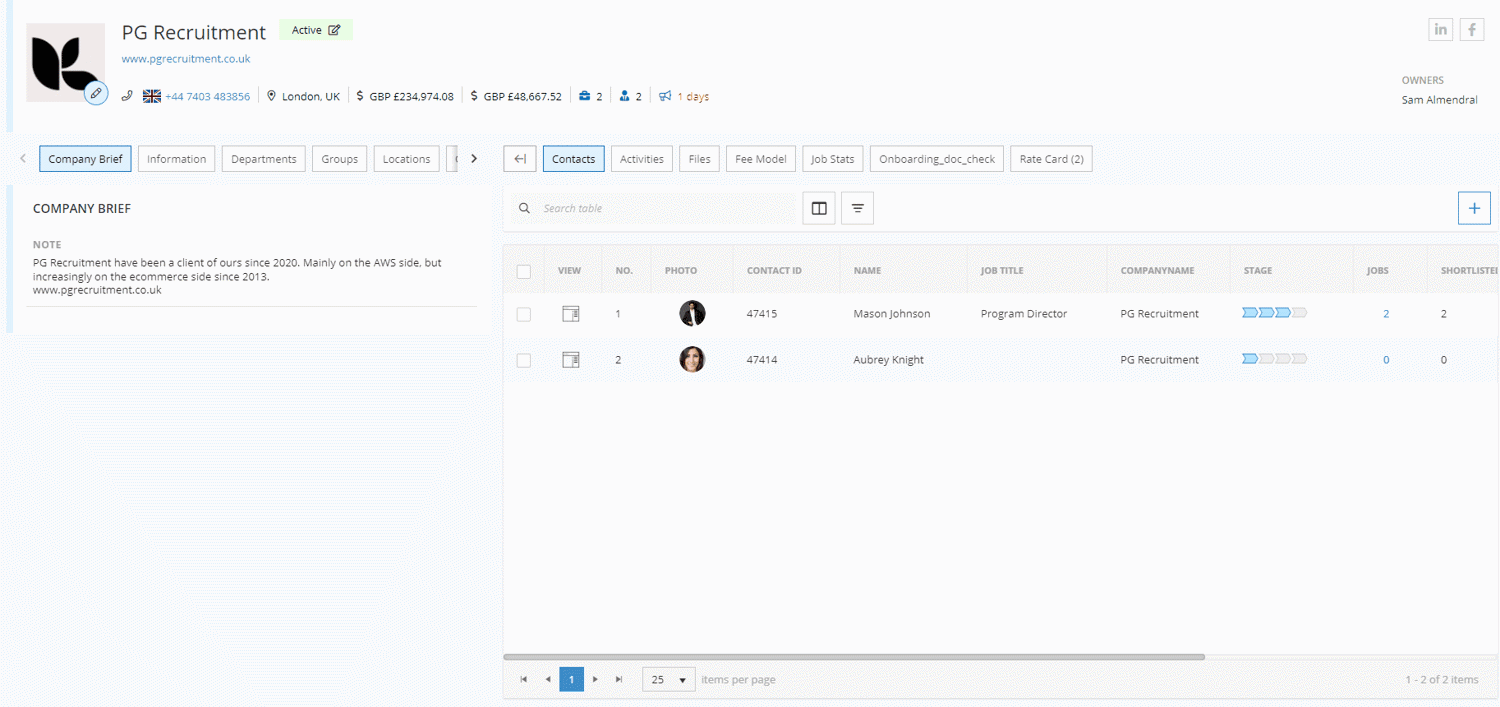 We hope you'll enjoy these updates.
Remember, we're always listening and are ready to make improvements. 
Release v19 lands in your Vinny account end of November.
P.S. Have any questions? Get in touch with Vincere Support.