When you've got an easy-to-use CRM, you enjoy spending time with it.
That's why our product team are committed to fine-tuning and advancing the features we know you love. 💘
So your CRM feels like home.
Whether that's a more intuitive email layout or expanded admin capabilities, it's all about helping you help others get the job done, literally. 😉
Here are the highlights:
1. New Candidate compliance note 
Easily add compliance notes to a Candidate's profile.
Keep your candidates in check and consultants in the know.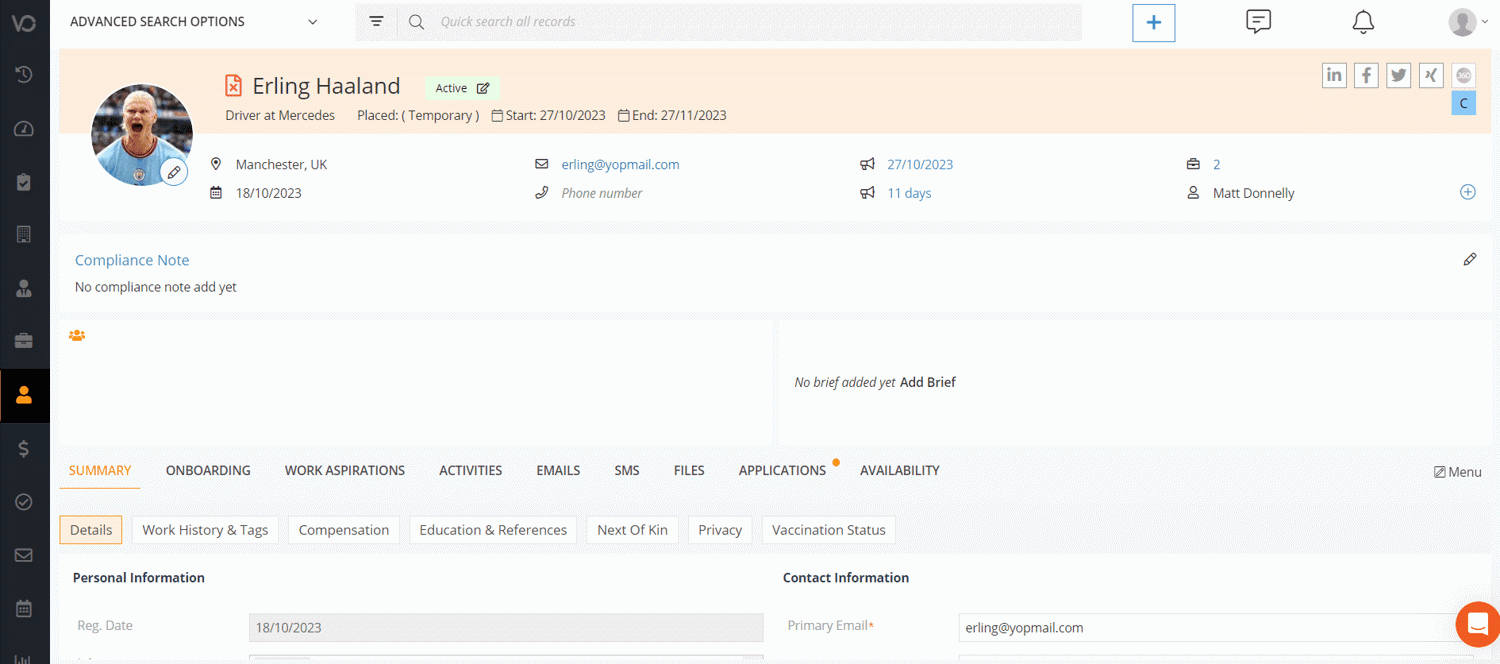 Experience an email layout that's both aesthetic and intuitive in your Candidate, Contact, and Company profiles.
Easily save and retrieve emails with our new drafts feature, and organize your hi-pri emails with the new starred feature.
Small yet impactful updates that streamline all comms.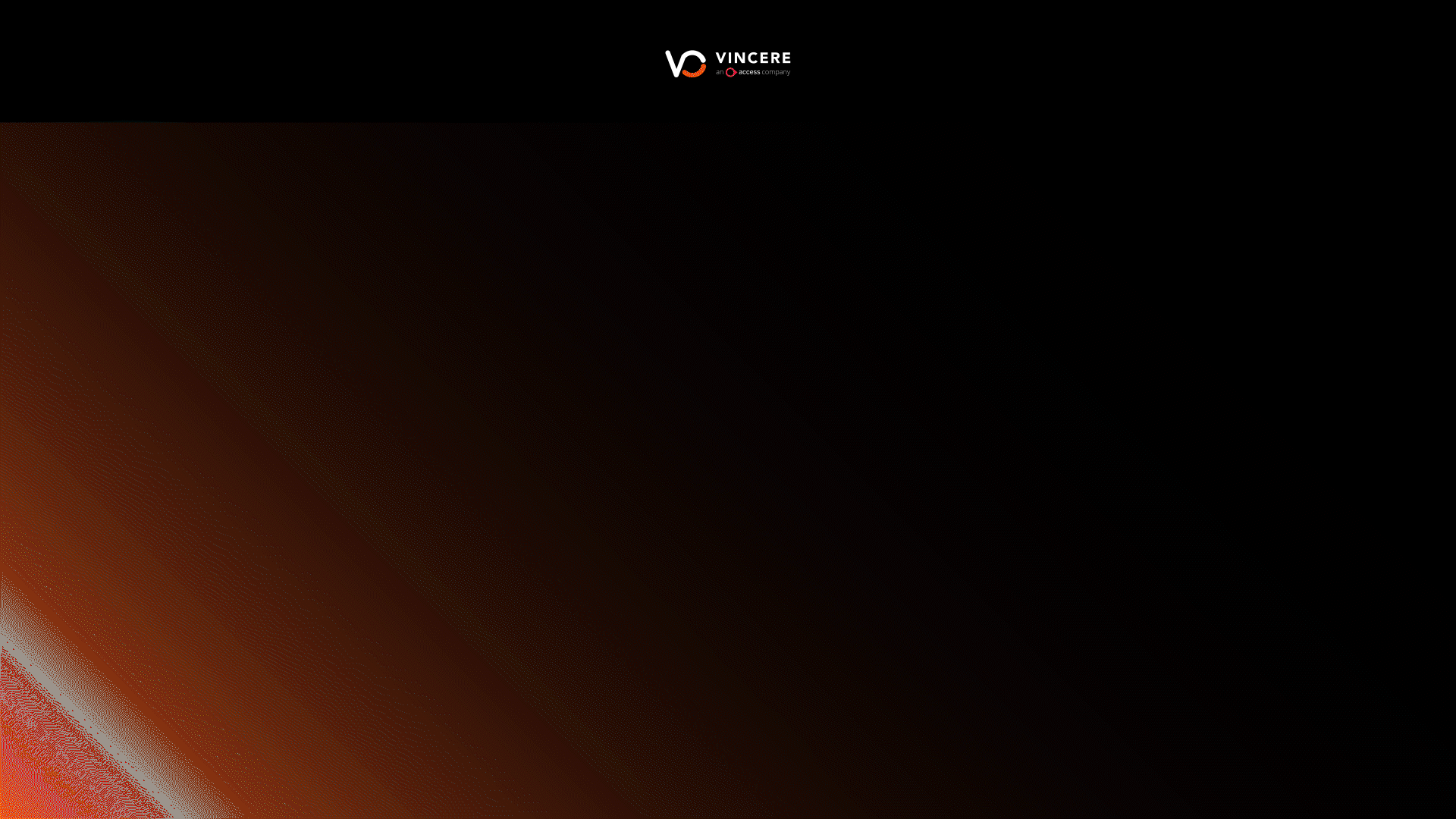 3. New Activity table in Company & Contact profiles
All pinned activities now sit at the top of Company and Contact profiles.  
Ensure important notes never go unnoticed.
Filter activities by dates, activities, and users and track it all in one unified view.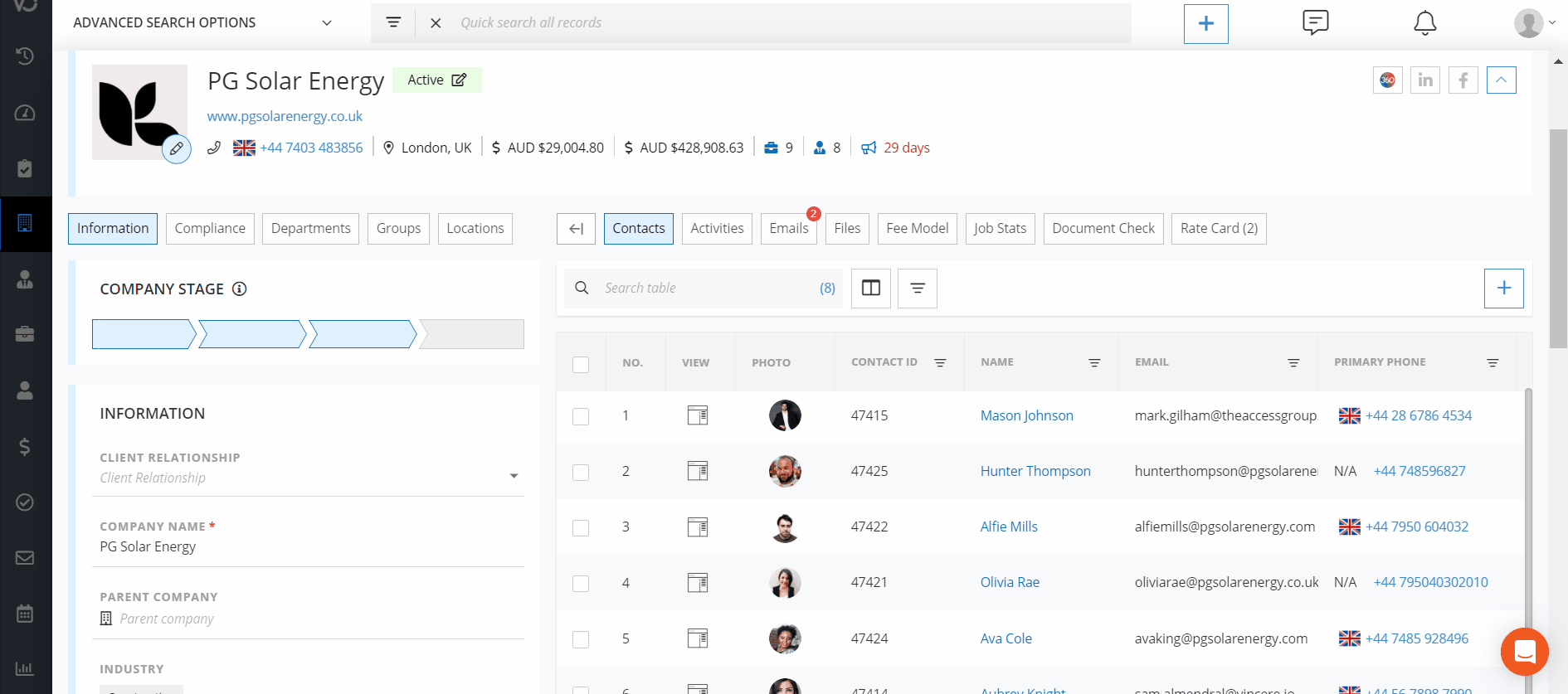 4. Quick Add Comment upgrades
A shoutout to the multi-taskers. Need to view a Candidate's profile and add a quick comment while on the phone? Now you can.
Improve candidate engagement with our quick-add comment and our new intuitive Candidate profile.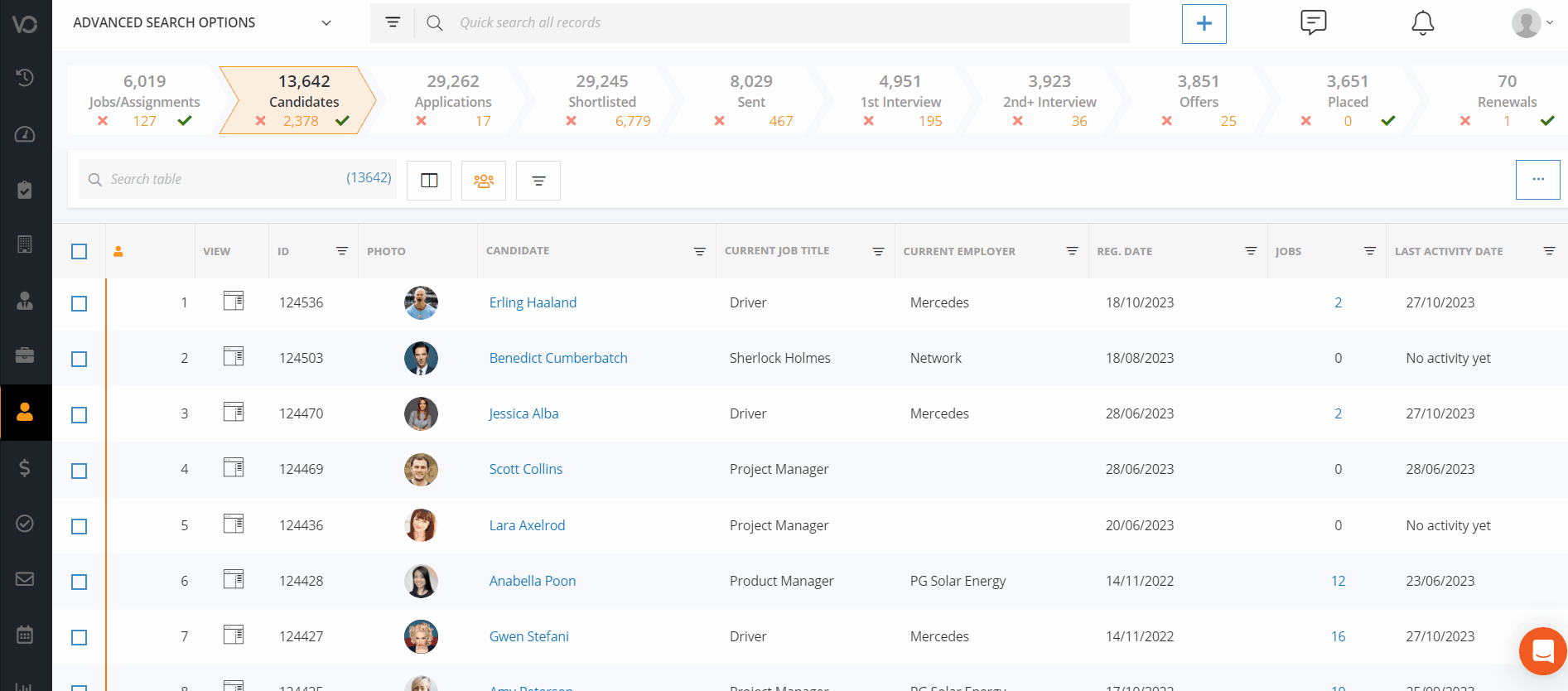 5. Mandatory setting for Job Templates
Mark certain Job Templates as Mandatory for offers, placements, renewals, and more.
Ensure compliance and set your own operational standards.
Also mandatory settings for Temp placements is now available – just toggle it on in the Pay & Bill settings.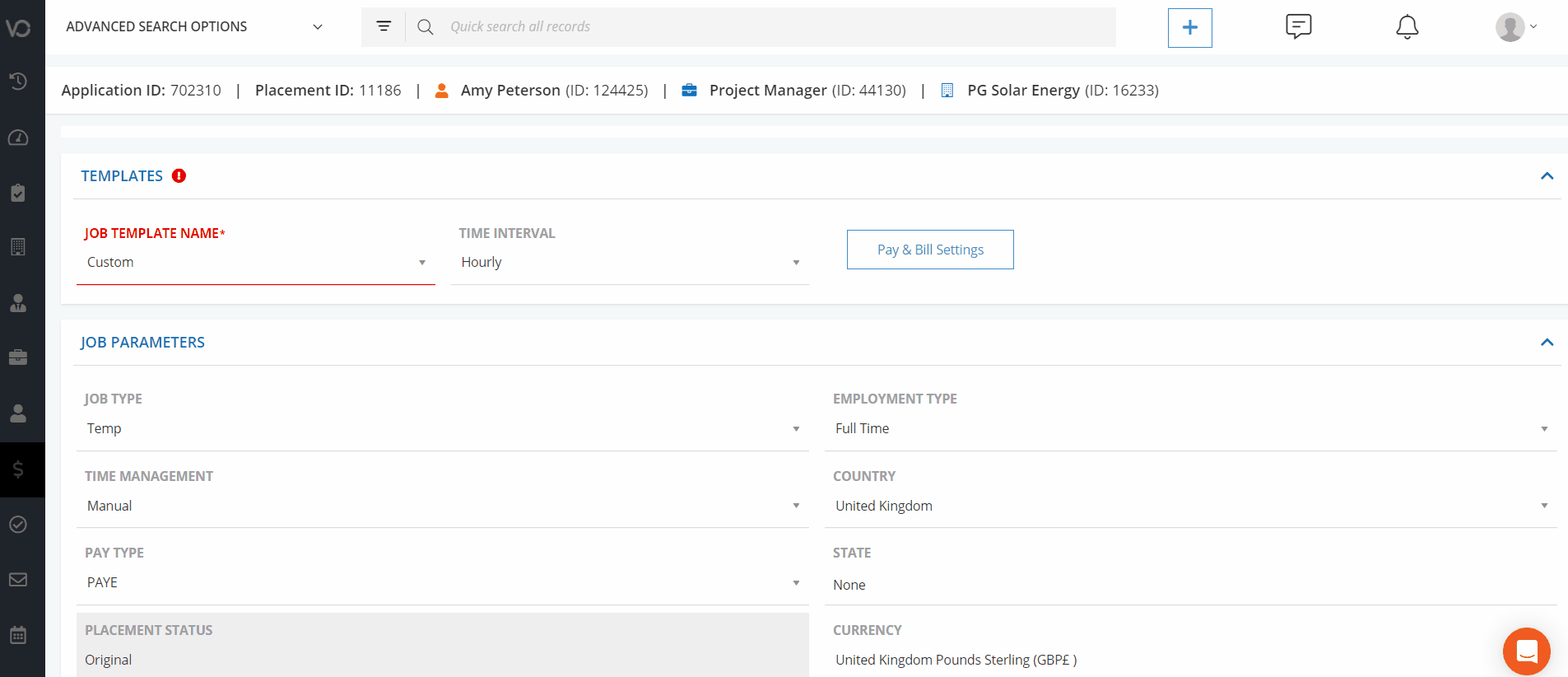 6. New user permissions: edit compliance 
New permissions put you in the driver's seat, decide who can edit compliance onboarding documents for Jobs and Companies.
Users with no access will see a sleek, view-only compliance level.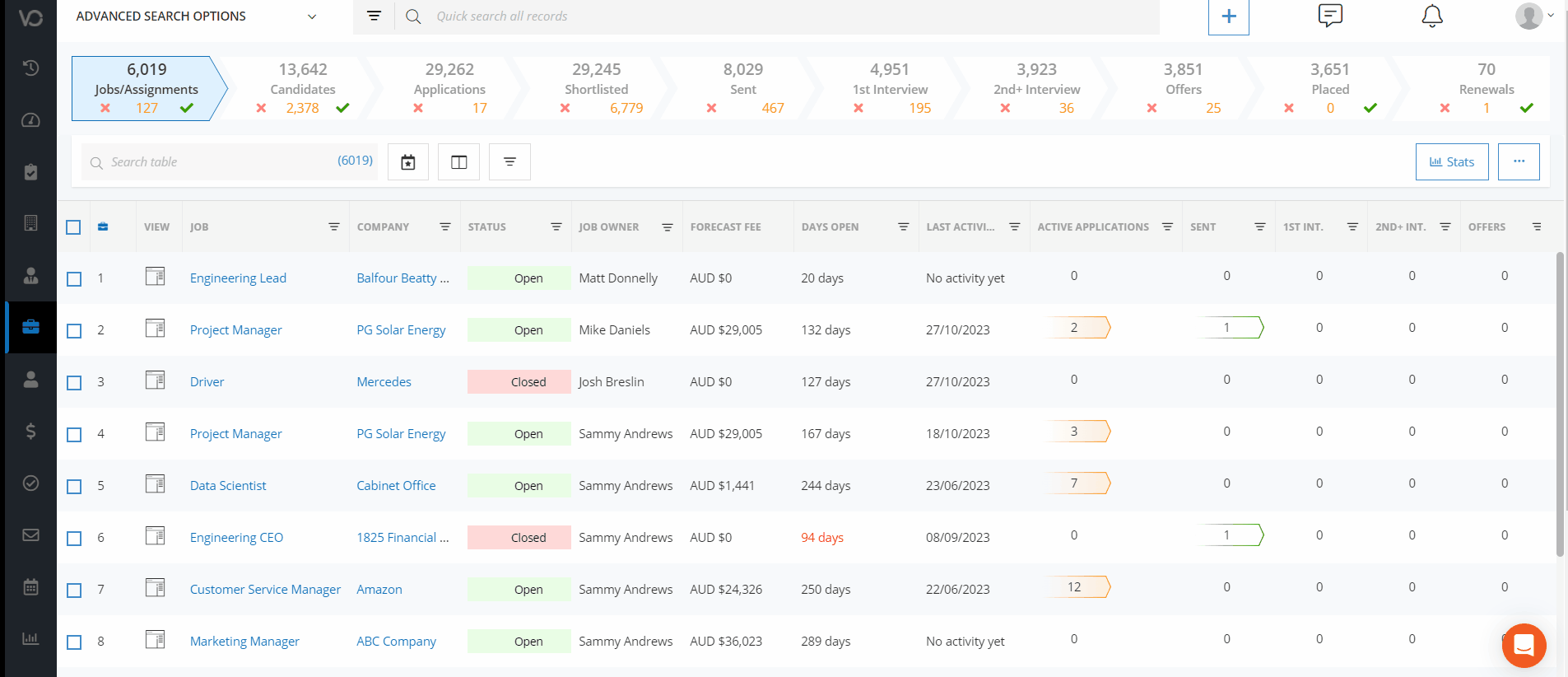 7. Reassign distribution lists/talent pool ownership
Need to make some changes internally?
Promotions, leaves, or layoffs shouldn't disrupt workflow.
Now you can effortlessly transfer ownership of talent pools and distribution lists to another user.
Share talent pools and/or distribution lists with teams.
Better manage your teams so they can better serve your clients.

8. Sync calendar events
Sync your Vincere meetings directly with your personal calendar.
Use the Sync Events action to update with color-coded sync statuses for visibility.
9. New Smart Views in your Contact and Company profiles
A fresh new and intuitive way to interact with Companies and Contacts.
Tailor your Smart Views with our extended filters and optimize engagement for a seamless user experience.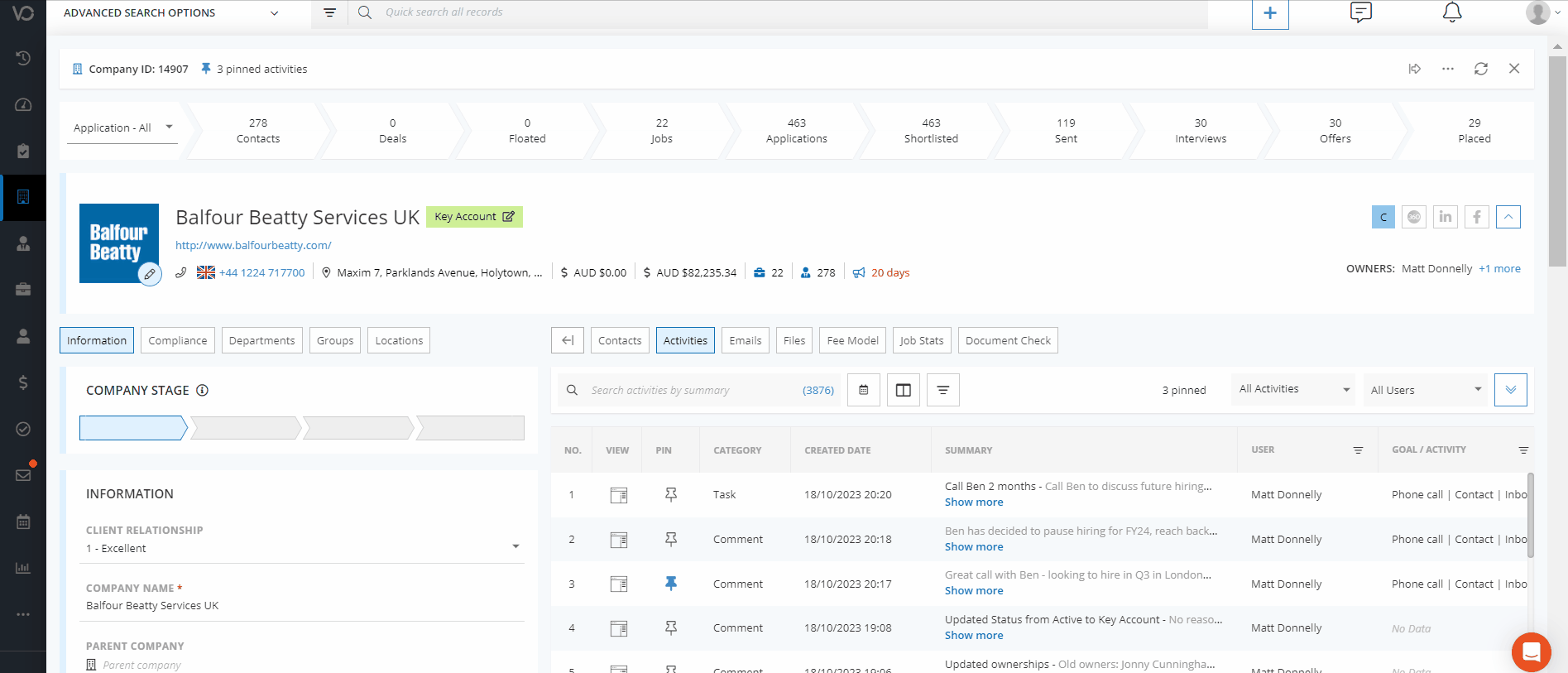 10. New Shift Management Update: Warning for double bookings
Vincere will now flag up any scheduling clashes, ensuring no overlaps.
11. Compliance: Auto expiring compliance docs
Set expiry dates on Candidate compliance docs and get a warning as they auto-expire.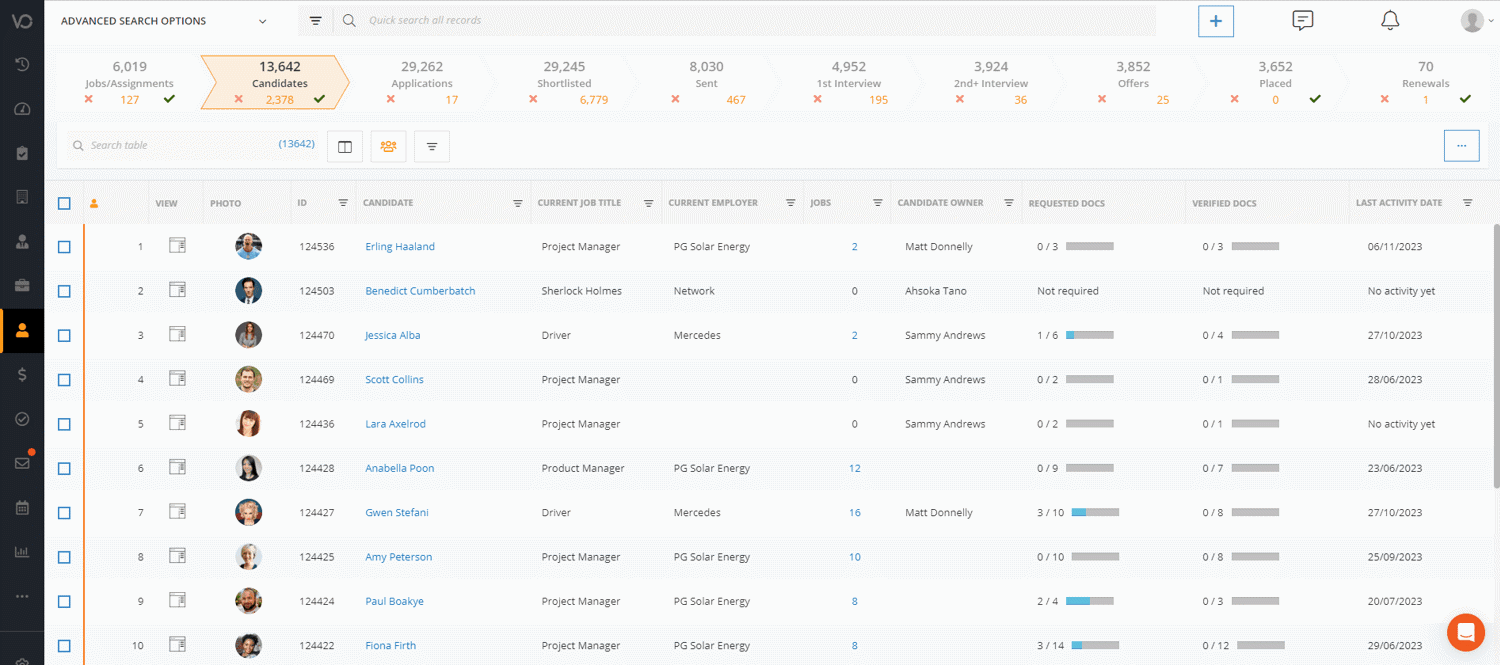 12. Architecture: Platform performance and security updates. 
AWS server enhancements for lightning-fast responses and top-notch user experiences.
With fortified security layers, we've got your data under lock and key.
You can find out more about our security policies here.
Intelligence updates:
1. Intelligence dashboards updated with new ATS 'Applications' stage
Our intelligence dashboards now feature the full ATS pipeline, complete with the new 'Applications' stage for a crystal-clear revenue forecast.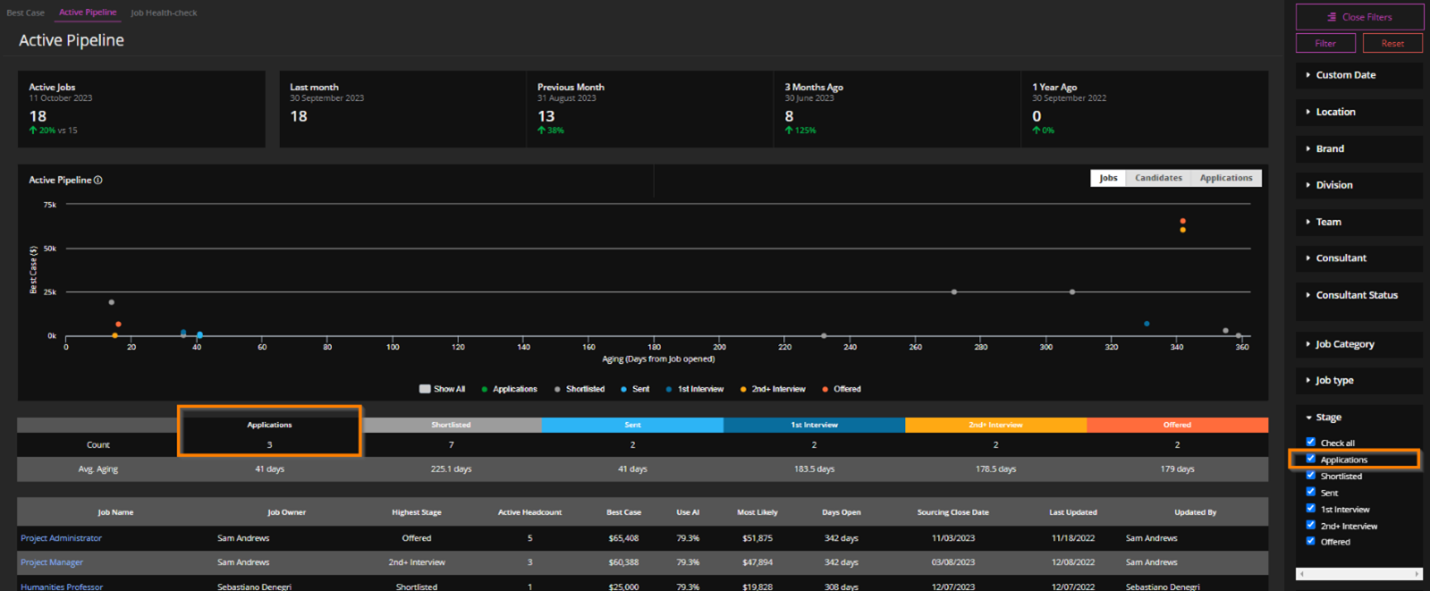 2. Report on the actual number of new vacancies you have created.
Monitor vacancies in real-time in the User Engagement dashboard.
Keep track of headcount with better insights and visibility.