Use One Calendar with a Complete 2-way Sync
Start every day knowing exactly what you need to do, how busy you are or how much busier you will get.
See All Internal Tasks & Reminders
Candidate birthdays, Perm Starters, & Temps Finishing. See them all.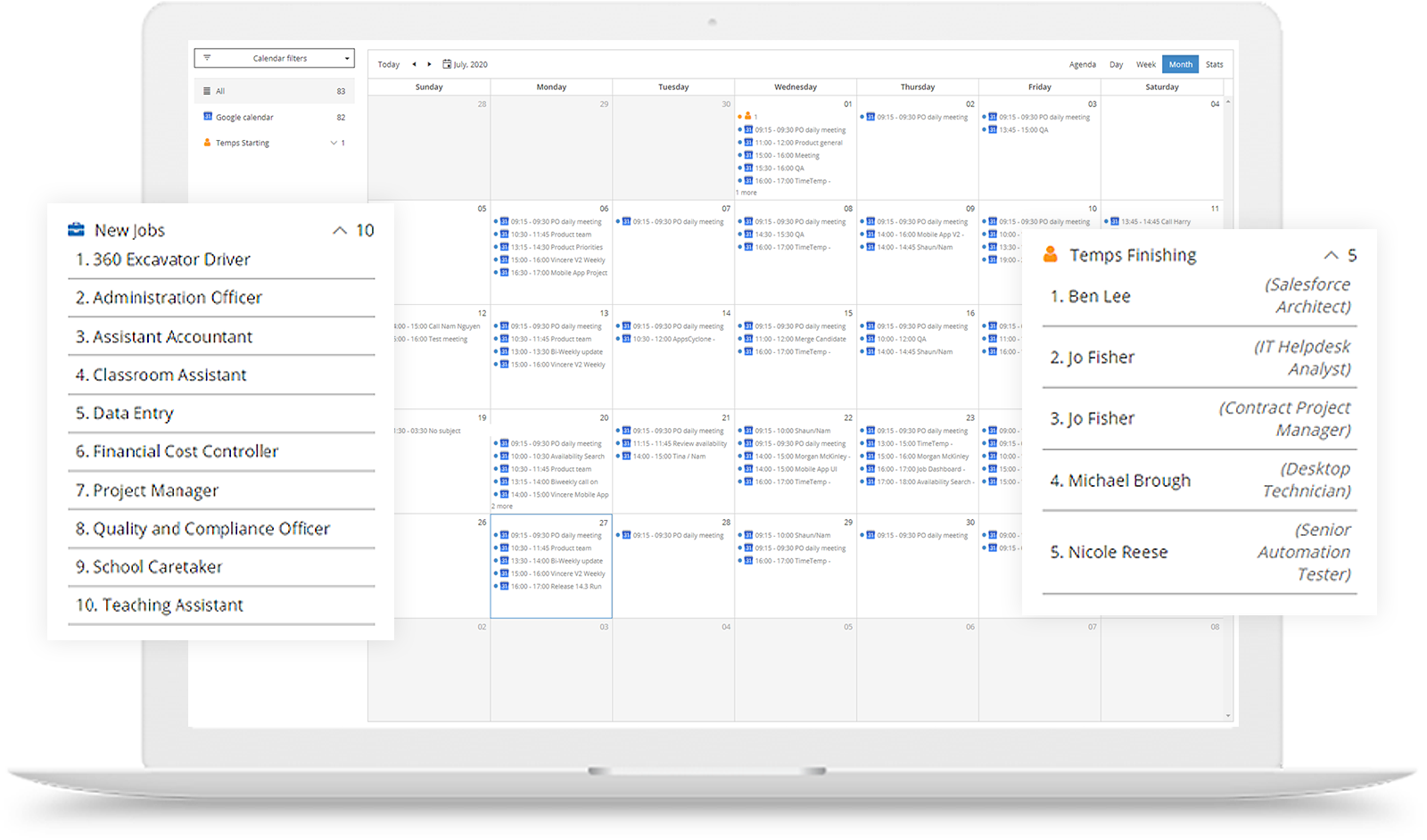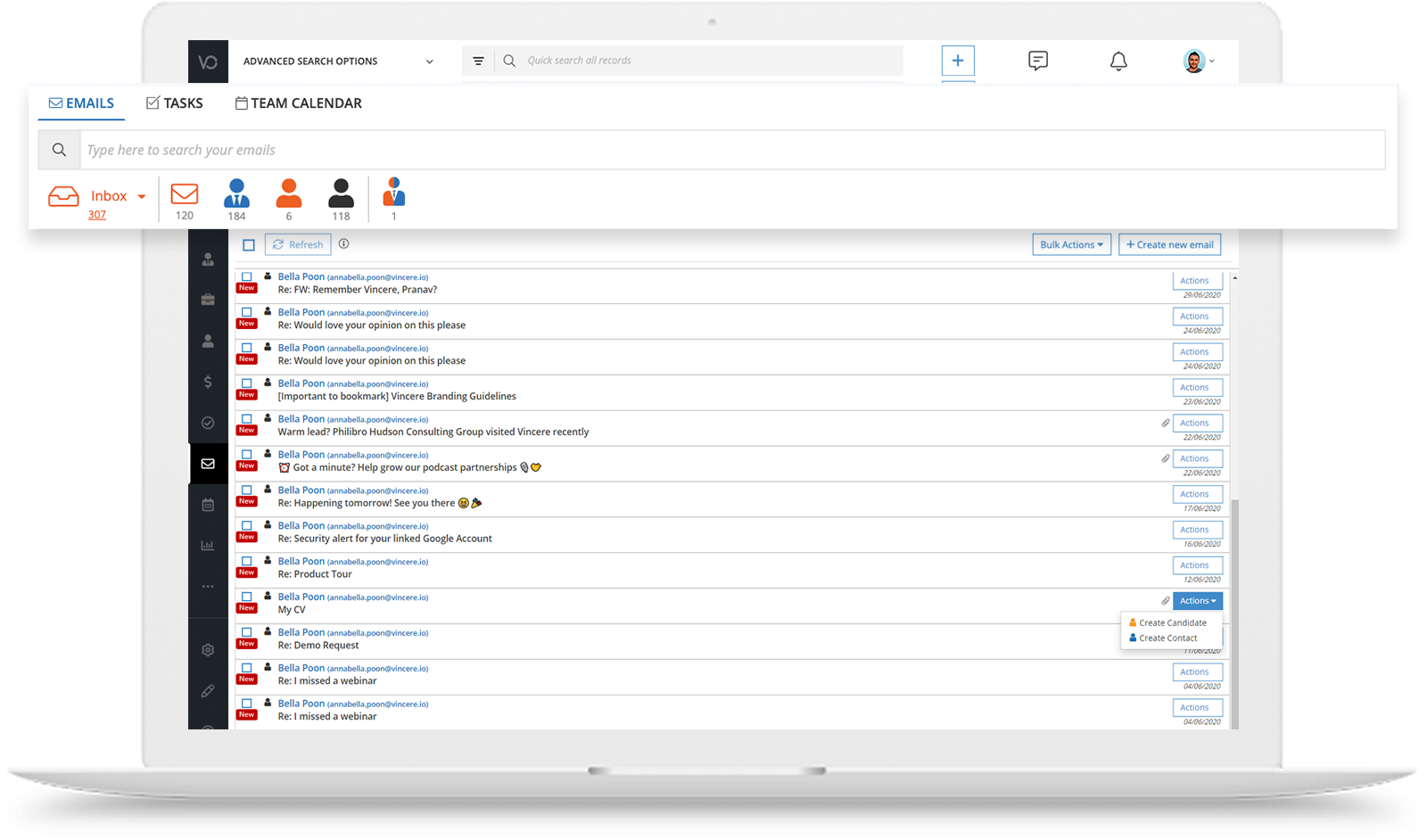 Add Candidates to Vinny Direct from Your Inbox
Access your database, emails & calendar directly inside Vincere.
Features to help you work faster, seamlessly
With an automatic two-way sync to Office 365 and Gmail, now you can focus on billing instead of keeping up with your inbox.

Sync your emails to Vincere
Send and receive emails directly from inside Vincere.

Unify team calendars
Using the team planner, get a full view of your team's schedule.

Send personalized emails at scale
Create templates with merge tags & send bulk emails to a list of Candidates or Contacts at once.

Stay organized with email categories
Filter by Candidates, Contacts including sent & unread emails, and more.
Create new records in one click
Convert email addresses and parse resumes to create Candidates in one click.

Tag your emails with records
Vincere knows who your Contacts and Candidates are and automatically tags emails to the relevant records.
See the Entire Conversation History
All client and candidates interactions are logged, including emails sent & received, tasks and meetings. This helps ensure you and your team have transparency on what is happening in the business.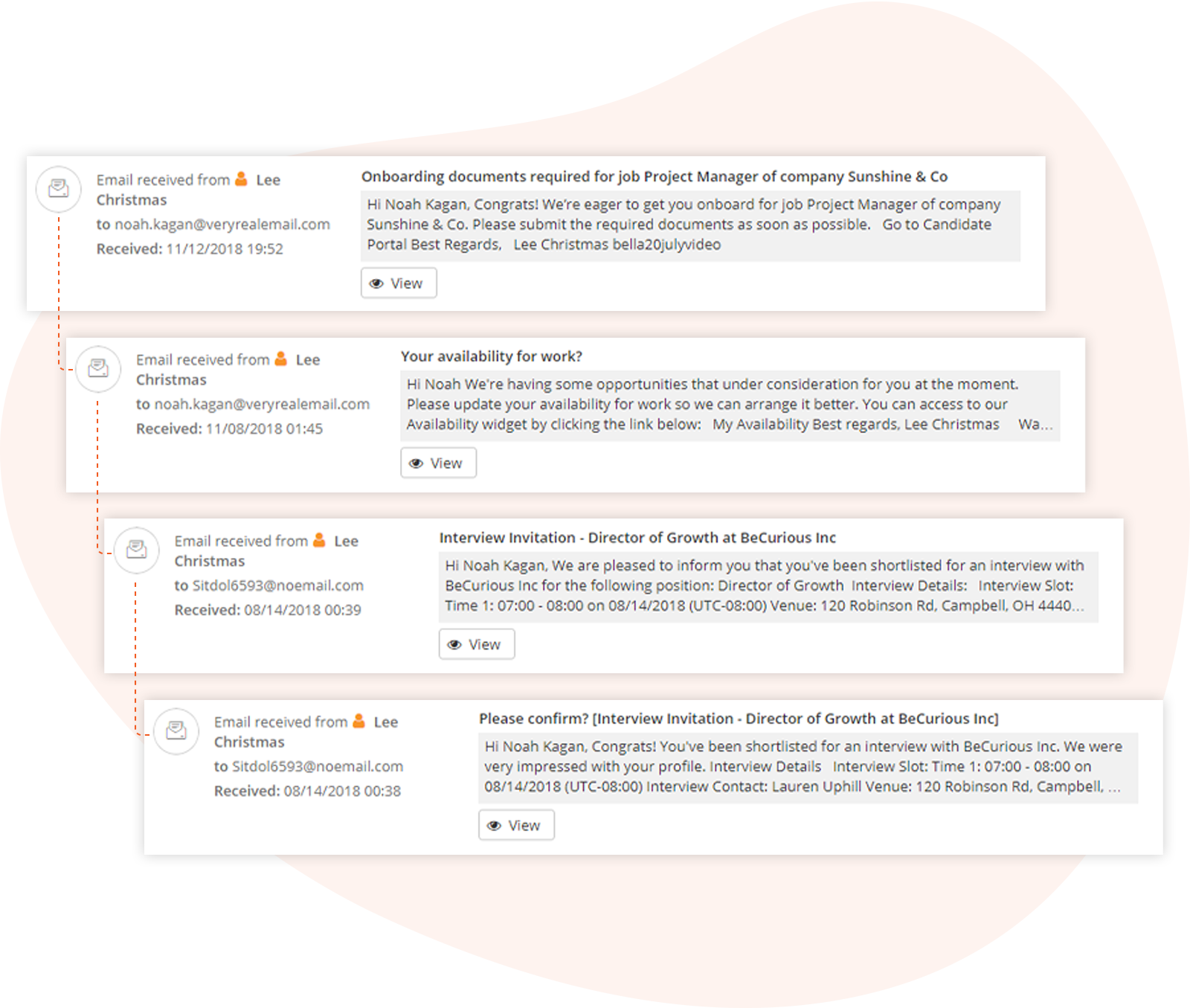 I have never been able to get a really decent email integration locked down with previous systems. I had my gmail email and calendar synced up within a few minutes in Vincere. It was just really easy.


Justine Bower
Managing Director at Intuitive Recruit
Ready to meet your new

Recruitment OS?