Helping you optimize your recruitment strategy

Ready to get started with

Request a demo today to see Vincere x Broadbean in action.
Why Partner with Broadbean?
Broadbean is the global leader in job distribution and recruitment advertising, connecting 7,000+ job boards to your CRM.
We utilize the most innovative rec tech, distributing millions of jobs and candidates for more than 90% of the world's top 20 staffingg agencies.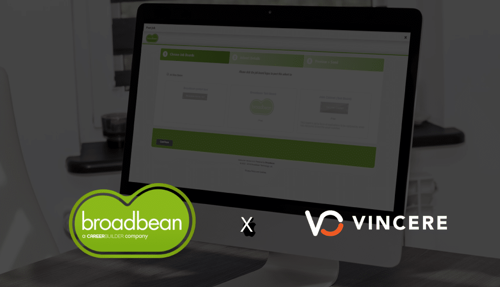 What can Broadbean help your with?
We'll help you search, advertise and match candidates seamlessly with our applicant tracking tool, enabling you to recruit smarter.
Cut costs, improve efficiency and drive maximum impact with Broadbean.
What about optimizing my budget?
Use Broadbean programmatic!
A pay-for-performance method of posting jobs across several leading job platforms.
Set your own budget and gain complete control over how much or how little you would like to spend.