Build great teams with MyPeople

Ready to get started with

Request a demo today to see Vincere x MyPeople in action.
A secure, self service portal
Candidates are assessed for job fit against the personality demands of the role, chosen from the MyPeople database of over 37,000 roles.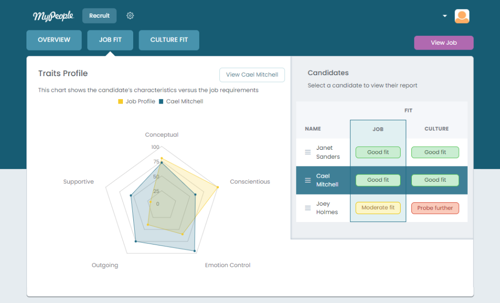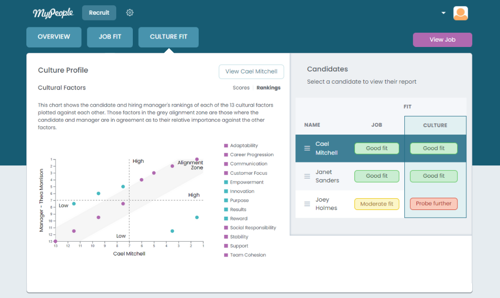 Cuture, candidate and client fit
Not only does the platform identify the levels of fit in all key areas, but suggested interview questions are provided to guide the hiring managers on what to explore further.
Connect candidates and clients
Easily build and share reports with the hiring manager, or share dashboard access for live monitoring of candidate progress.