Personalized Conversations with Candidates - anytime, anywhere, with anyone.

Ready to get started with

Request a demo today to see Vincere x smartAI in action.
Screen candidates in minutes
From job ad to interview, smartAI's Engage module automates the candidate screening, selecting and shortlisting process all within Vincere.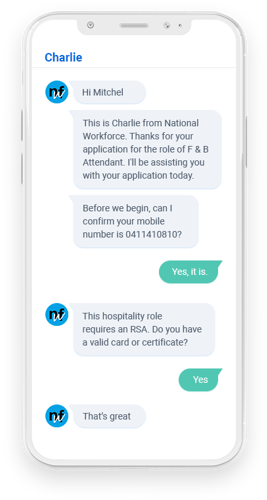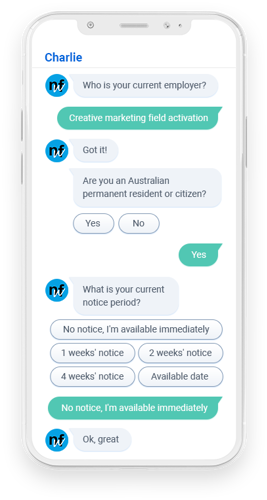 Goodbye graveyard. Hello active talent pool
smartAI's Reconnect module works constantly in the background no integrate updates from your candidate pool into your database.
It reconnects with candidates in your database at scale, through customisable campaigns.
Automate repetitive recruitment tasks now
Design your automated workflows in a way that streamlines your unique ageny and integrates with your existing systems.
When your needs or process changes, so can your workflows.