INTRODUCING PORTALS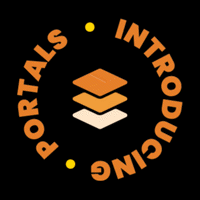 This is a 10-part training series that will take you through the basics of setting up Portals in Vincere.

READY WHEN YOU ARE
Start straight away. 100% online. Accessible from anywhere.

BITE-SIZED TRAINING
Watch the videos on your own time.

UNLOCK Q&A
After completing the series, you'll be invited to a live Q&A session.
MEET YOUR TRAINER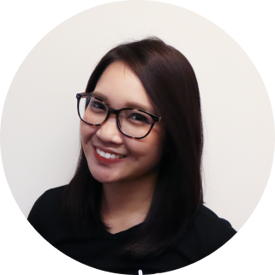 Karen Alcobilla
Portals Specialist & Trainer
Learn with
Karen Alcobilla
"Vincere Portals offers an ultra-fast way to build fully-functional recruitment websites. We're talking hours, not weeks or months.
I'll show you everything you need to know. Part of the magic with Portals is that you'll be able to see what you're creating take shape in real time.
Beyond that, you'll end this training series with pixel-perfect branded portals ready to go.
See you in class."
INTRODUCING PORTALS
Resources and Assets to prepare
Training material provided
Indicative Timelines
Register Now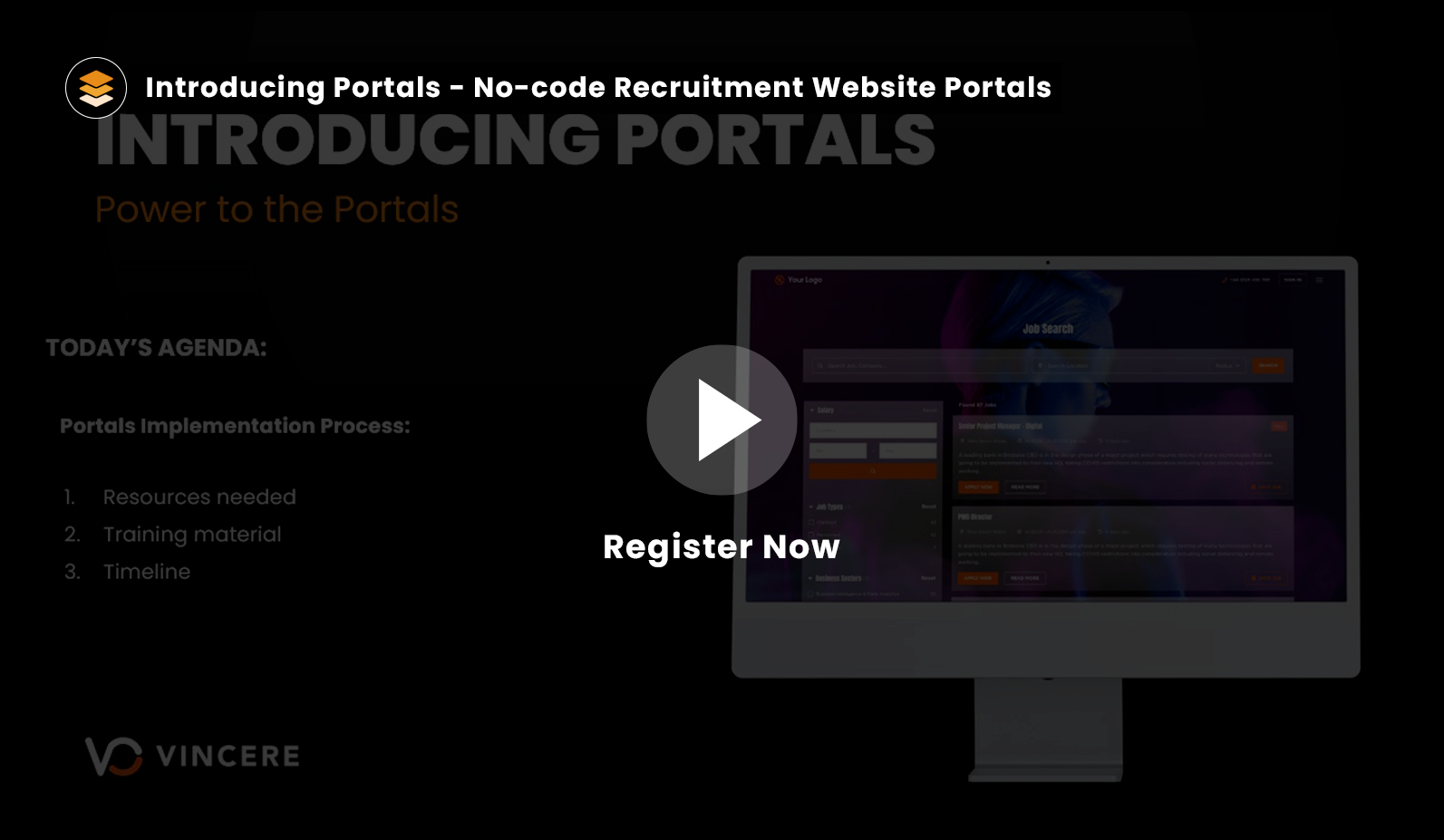 ADMIN DASHBOARD
Portals Site Settings
Configuring Email Templates
Managing Users
Register Now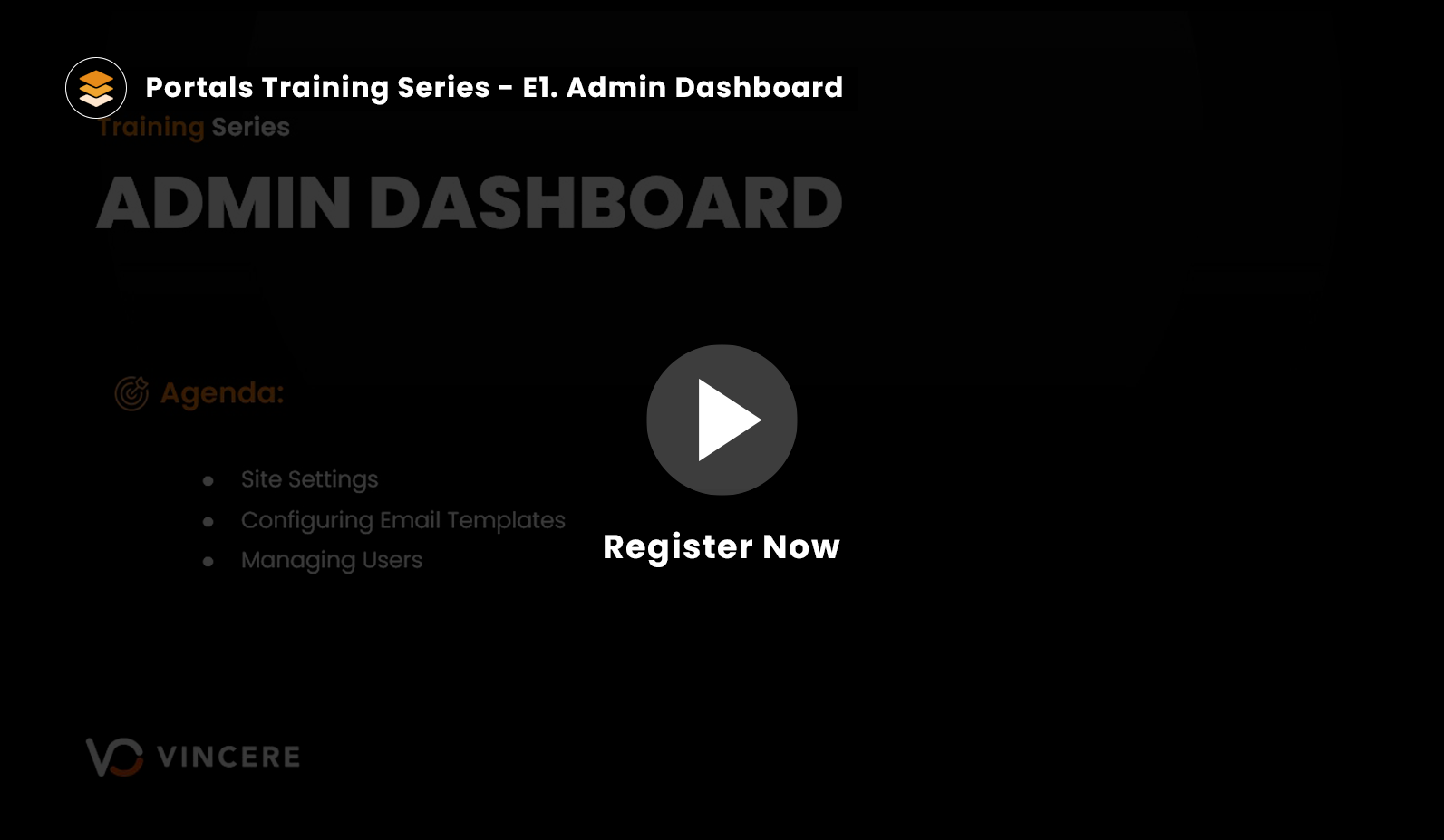 OVERVIEW OF THE CUSTOMIZER
Areas of the Customizer
Adding a Widget
Configuring the Auth Pages
Register Now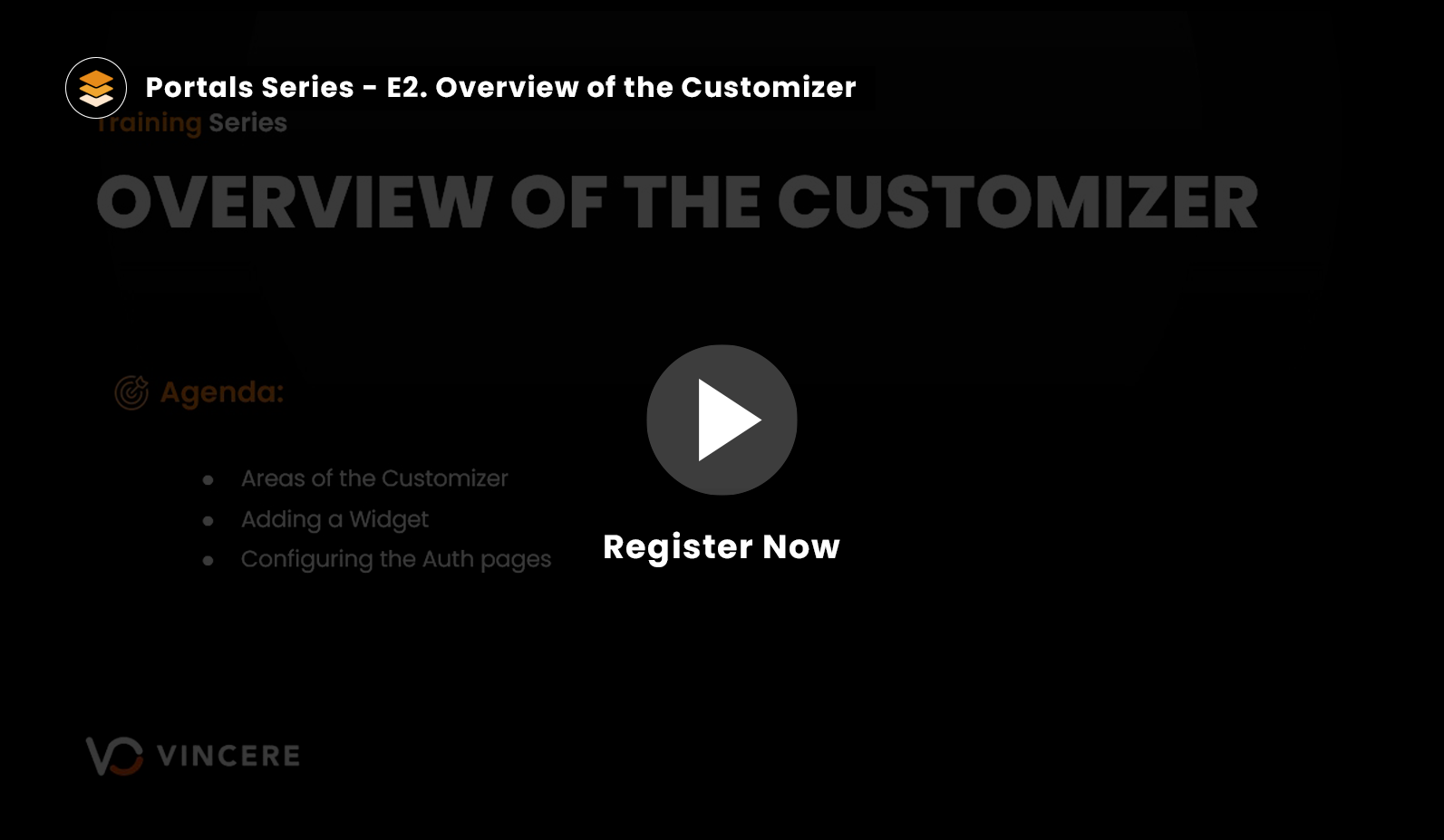 JOB PORTAL SETUP
Job Faceted Search and Single Page Search
Configuring the Job's Details Page
The 'Job Apply' Widget
Register Now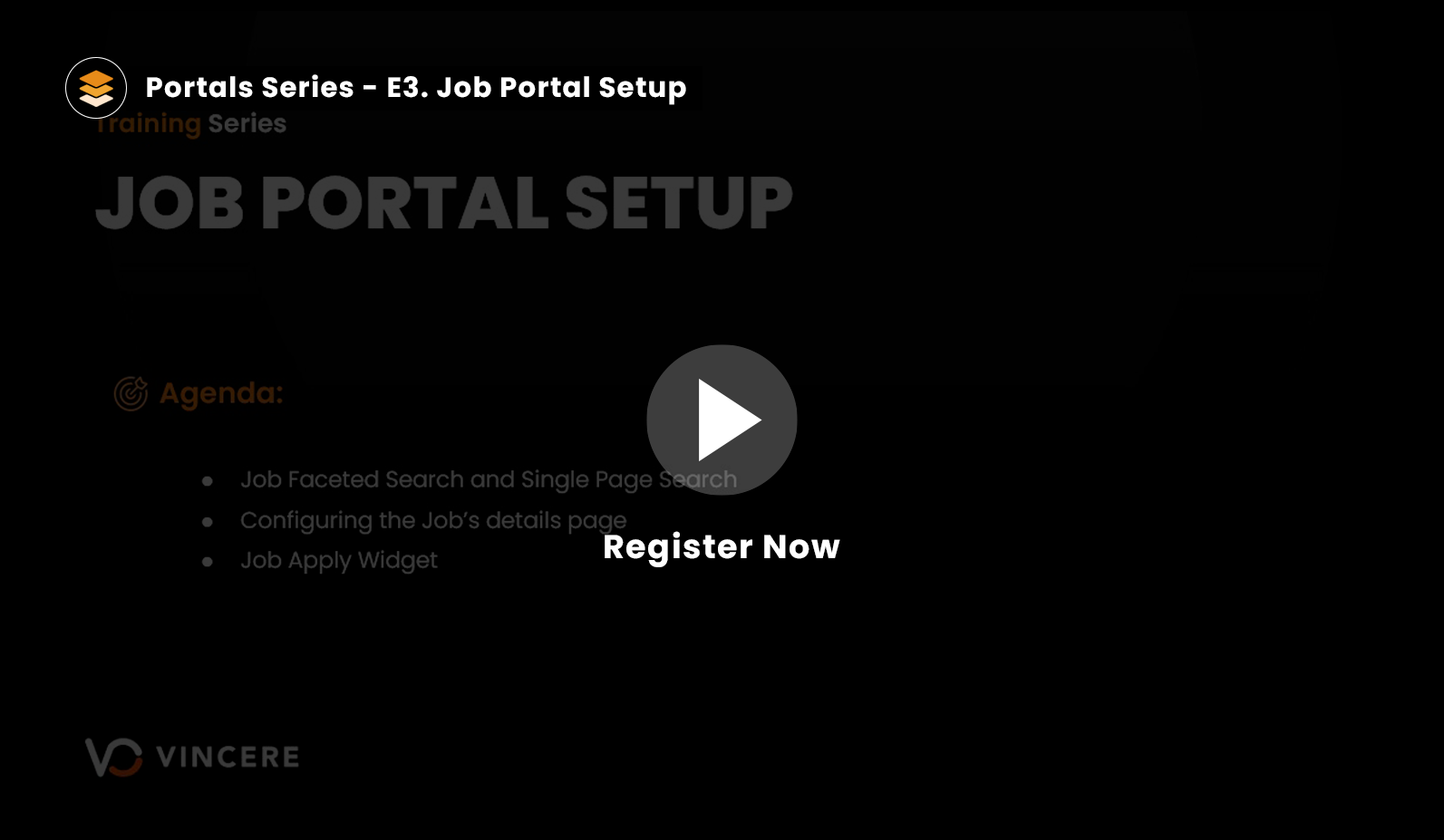 CANDIDATE PORTAL SETUP
Setting Up Profile Fields
Candidate Sources
Onboarding Section
Register Now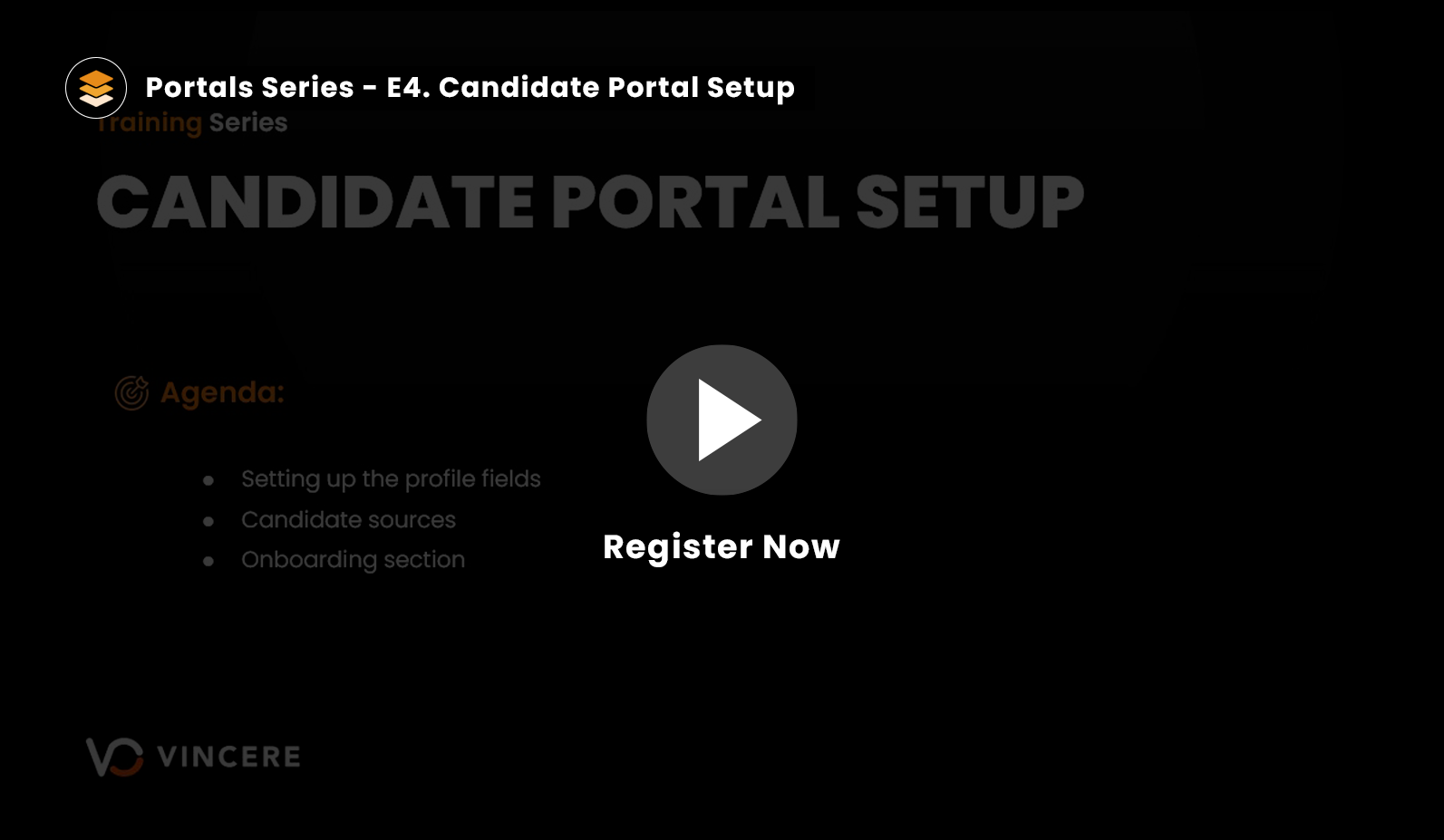 CANDIDATE PORTAL OVERVIEW
Key Features
SignRequest Integration: Sign & Accept offers
Compliance & Onboarding
Register Now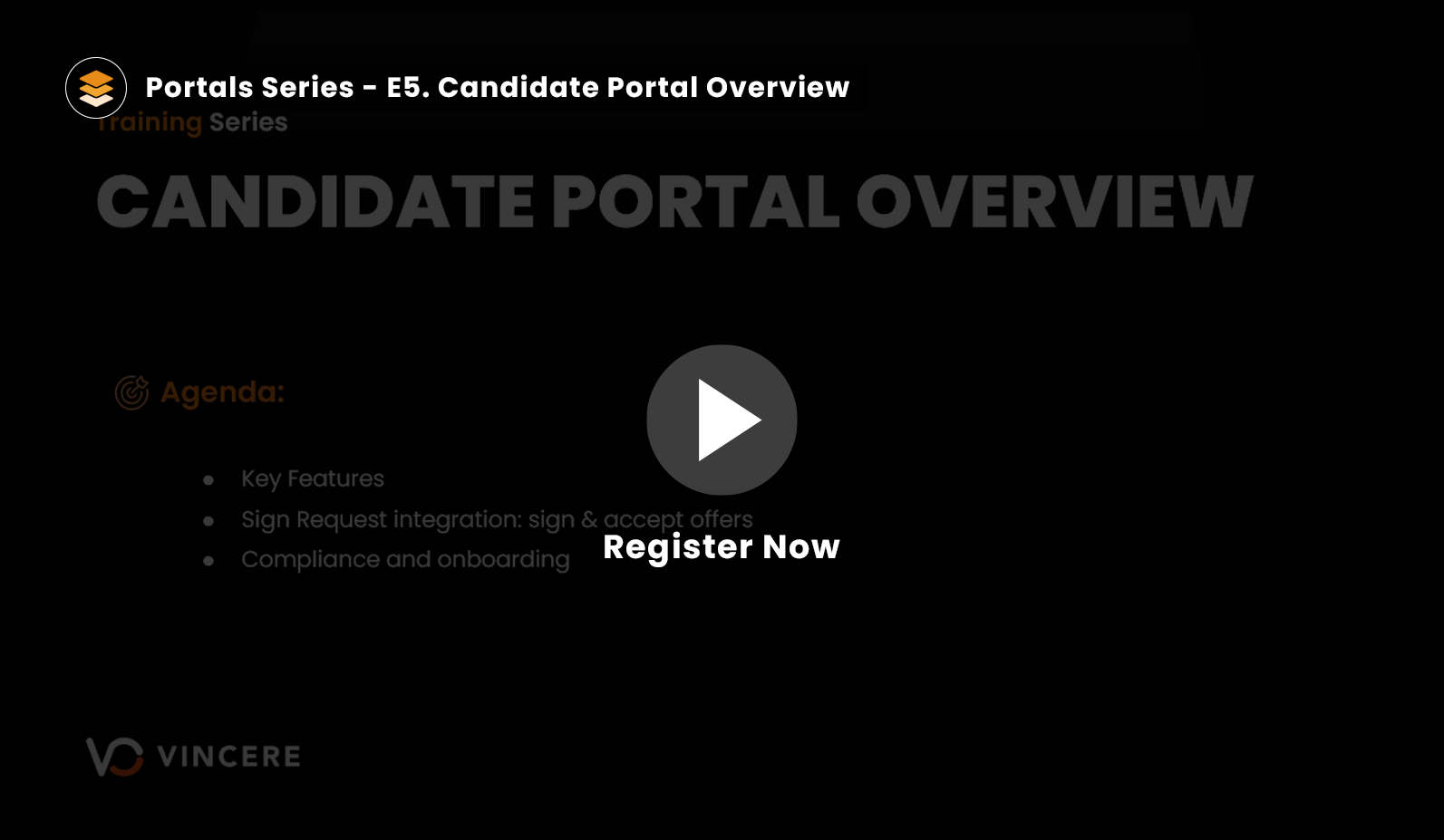 CLIENT PORTAL SETUP
Setting up the Client Portal
Inviting Clients to the Portal
Register Now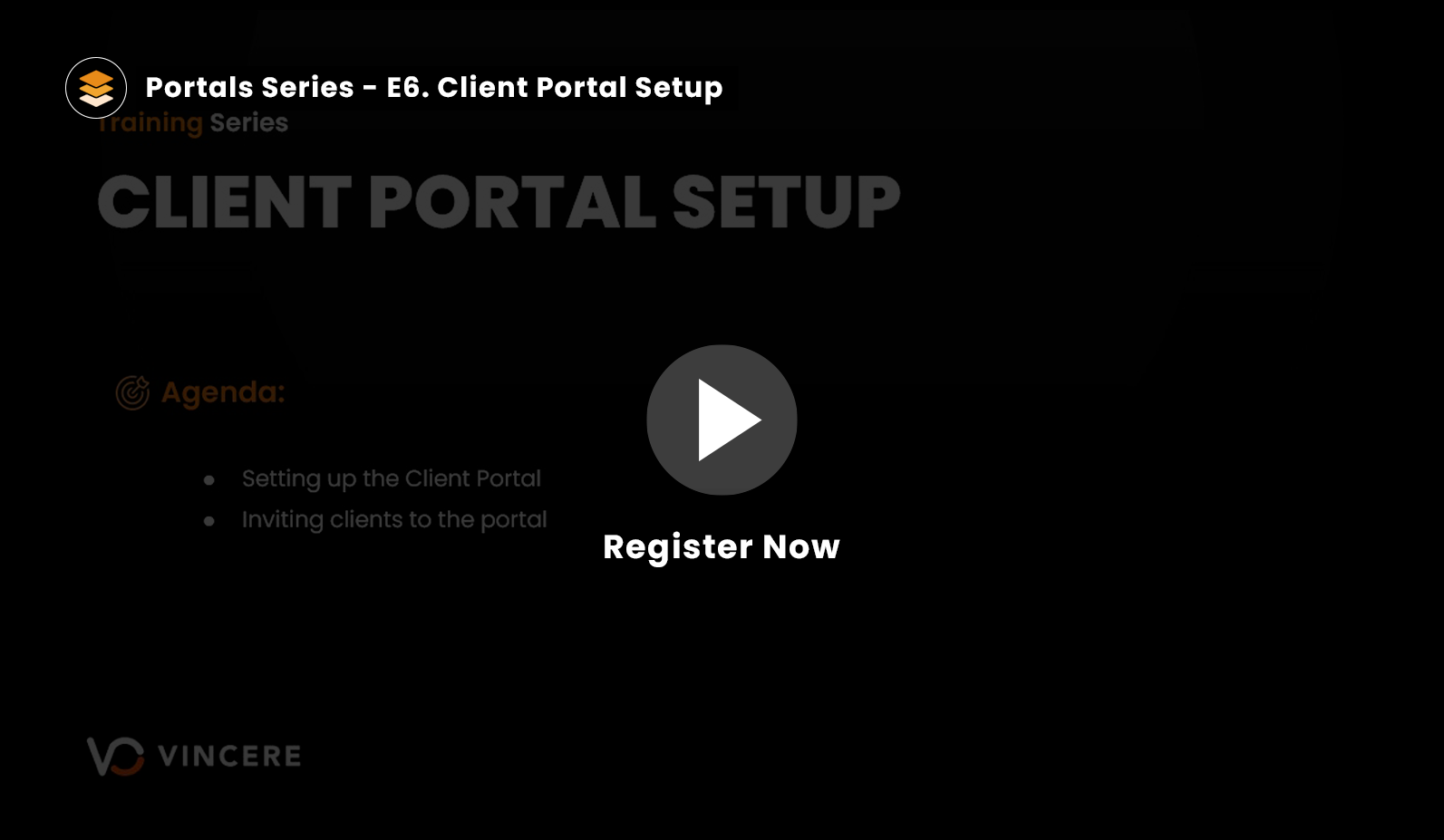 CLIENT PORTAL OVERVIEW
Key Features
Access to LiveList™
SignRequest Integration
Register Now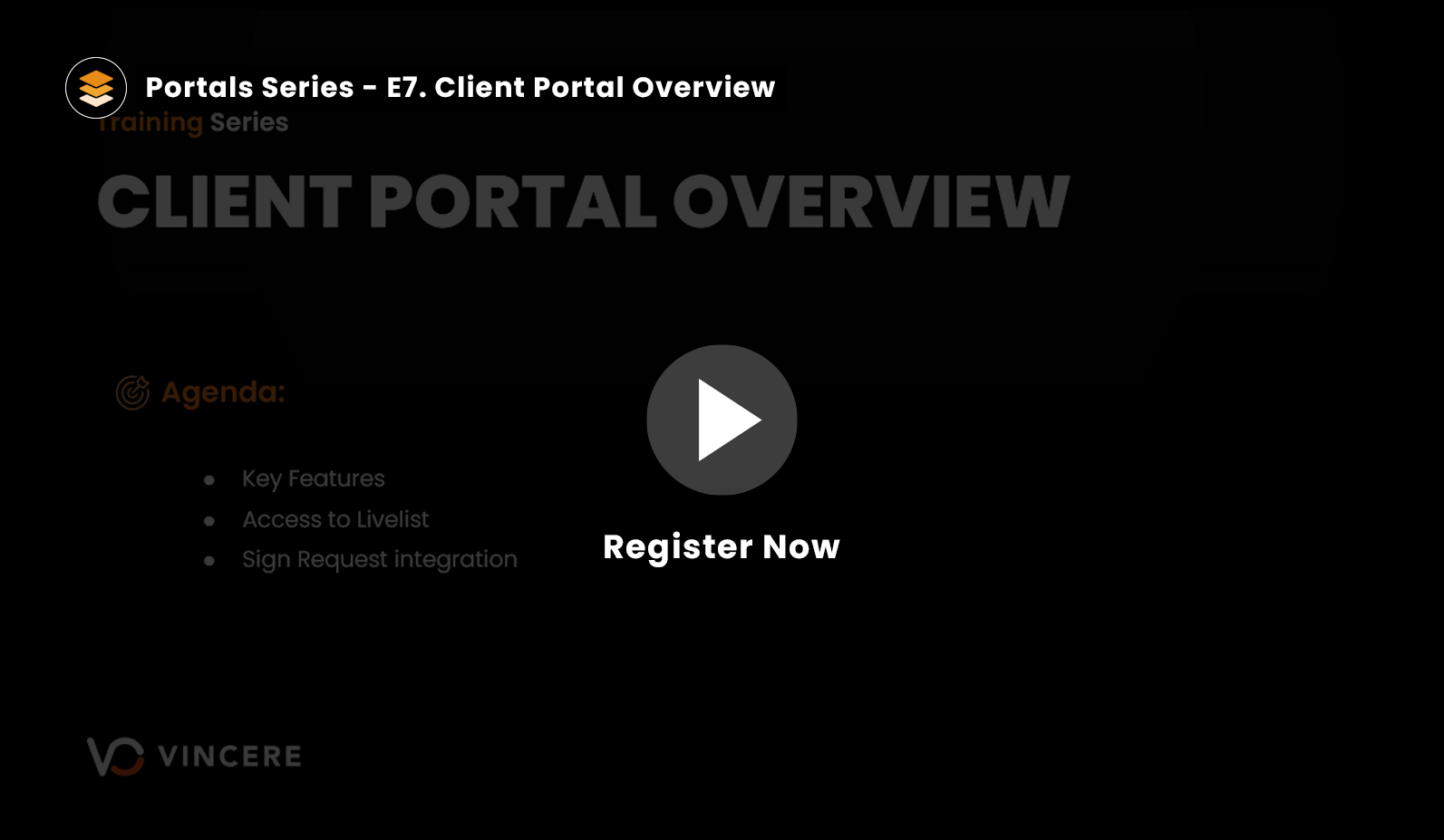 CANDIDATE REGISTRATION & JOB APPLICATIONS
Inviting Candidates to the Portal
Candidate Registration
Candidate Tracking
Register Now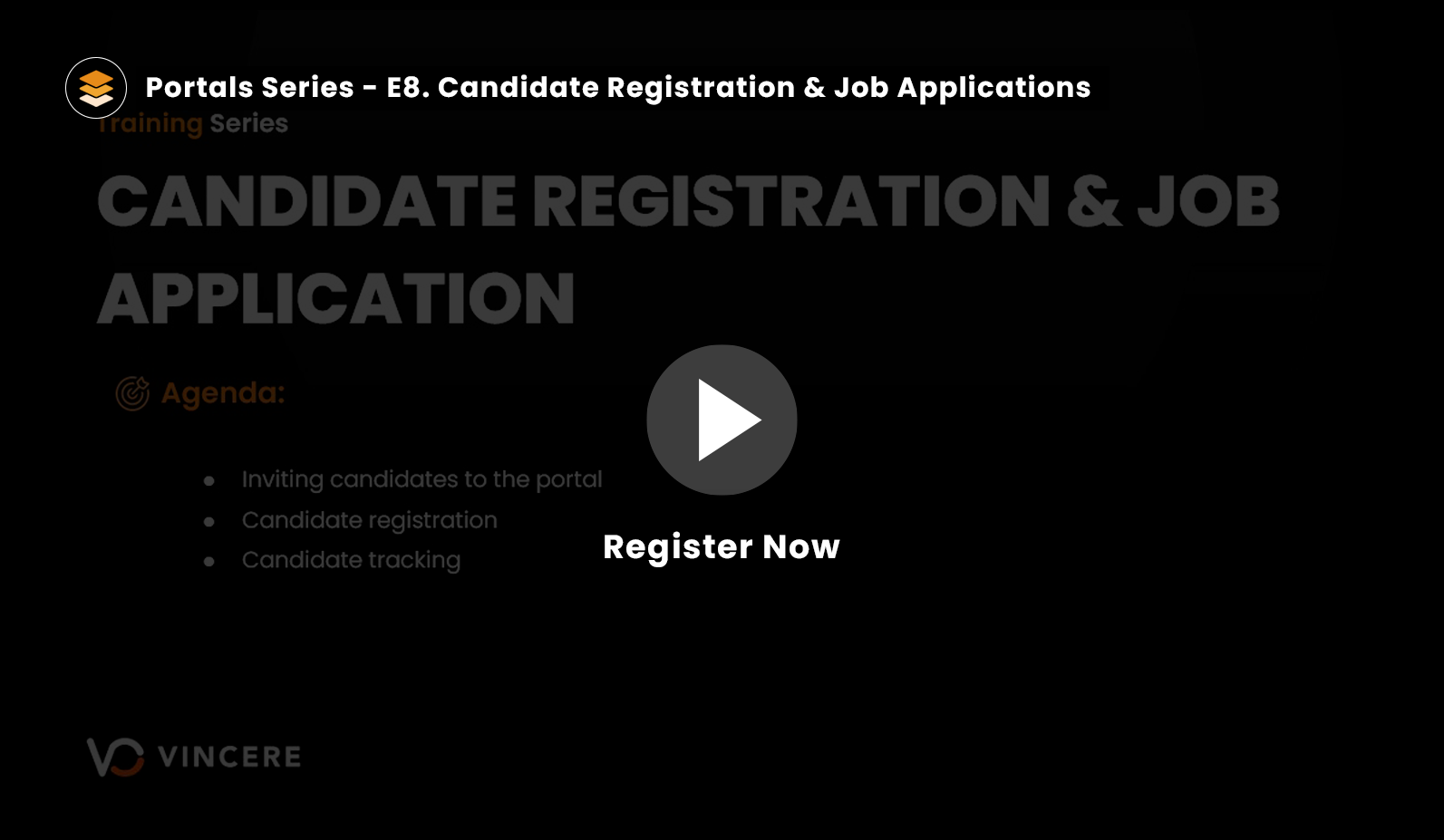 POSTING JOBS TO PORTALS
Pre-post Checklist
How to Post Jobs
Managing Posted Jobs
Register Now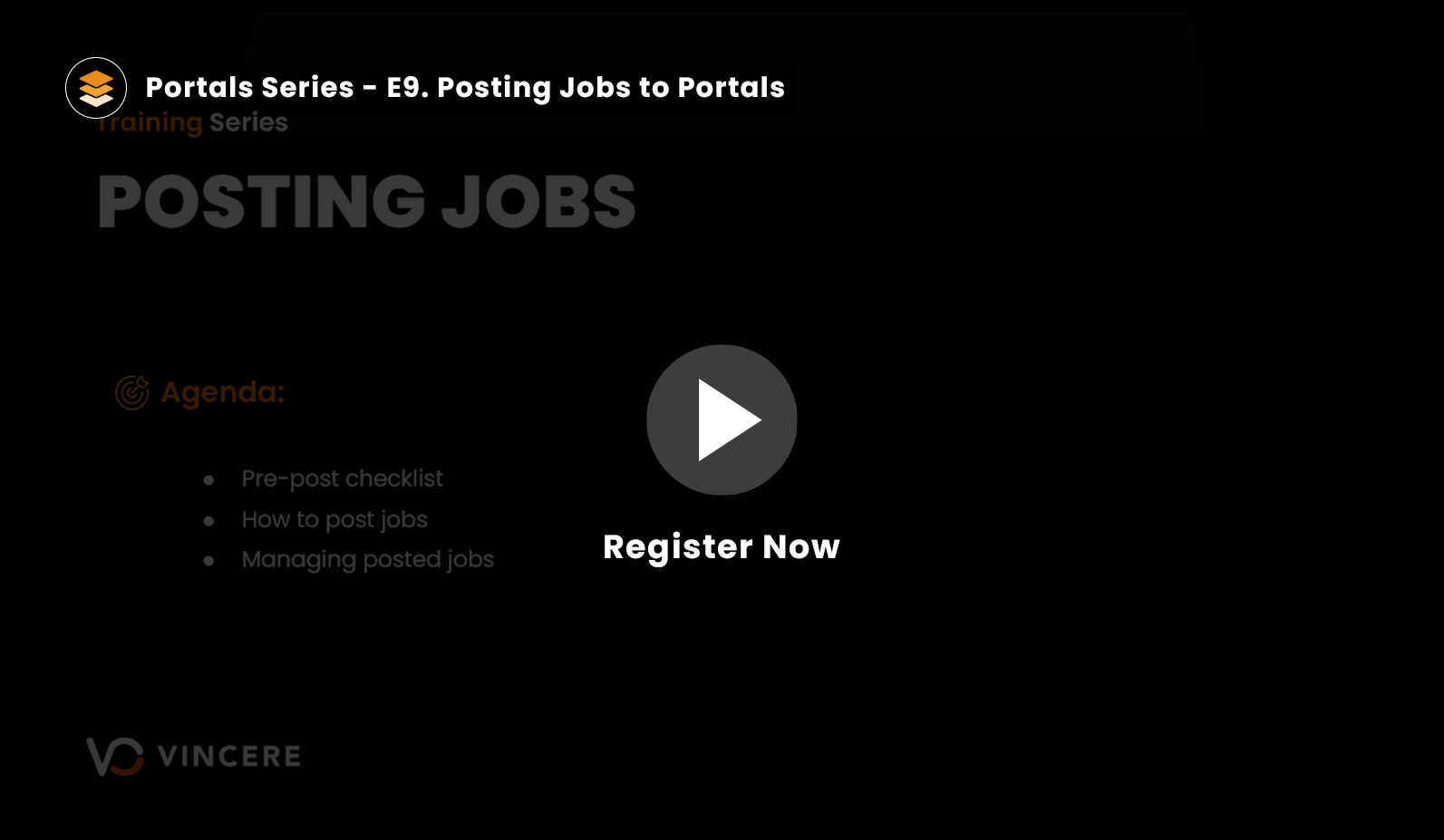 Ready to unlock the power of the Portals?