Put Compliance & Onboarding on Autopilot
Eliminate manual data entry and paper documents with a secure, self-serve portal for candidates.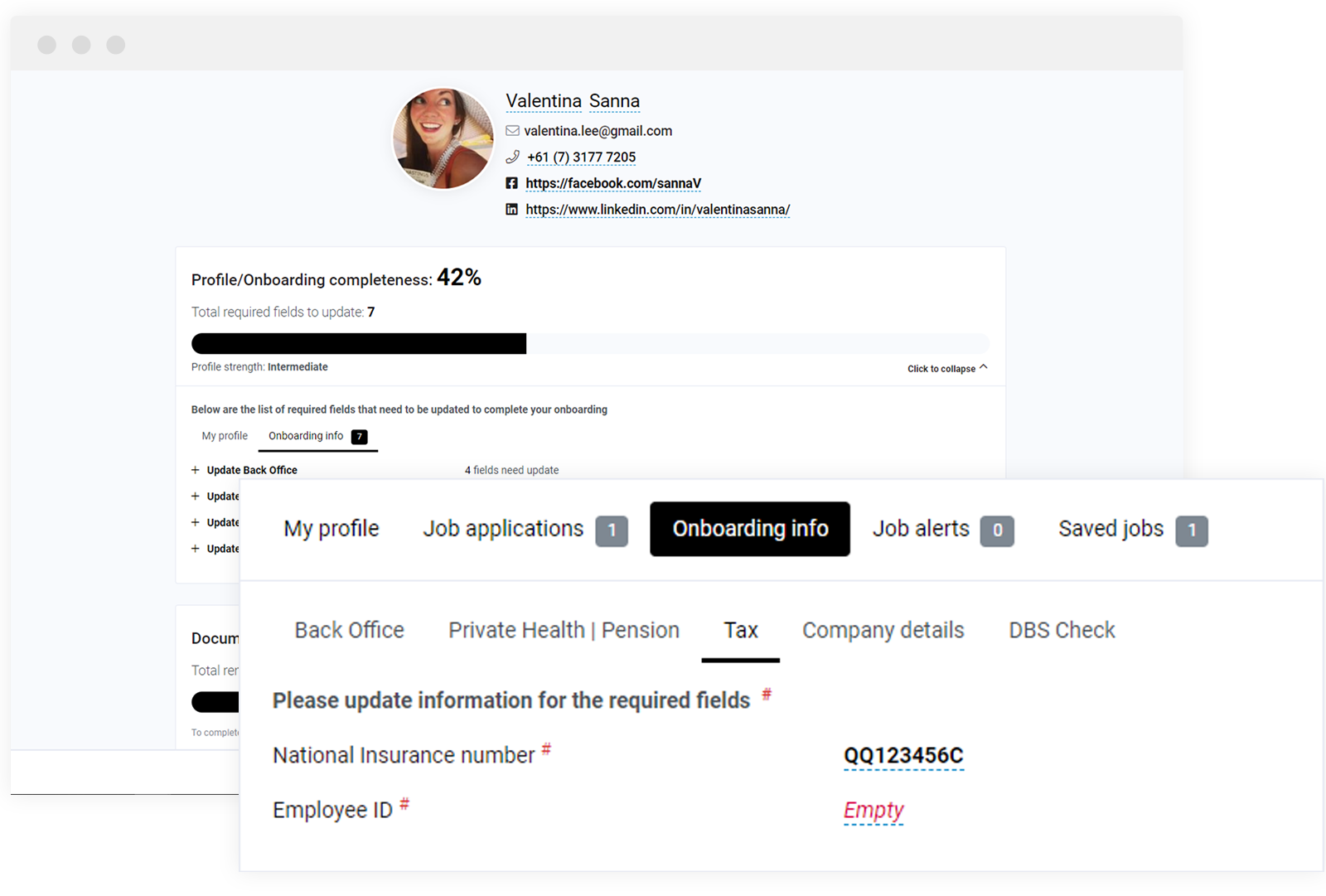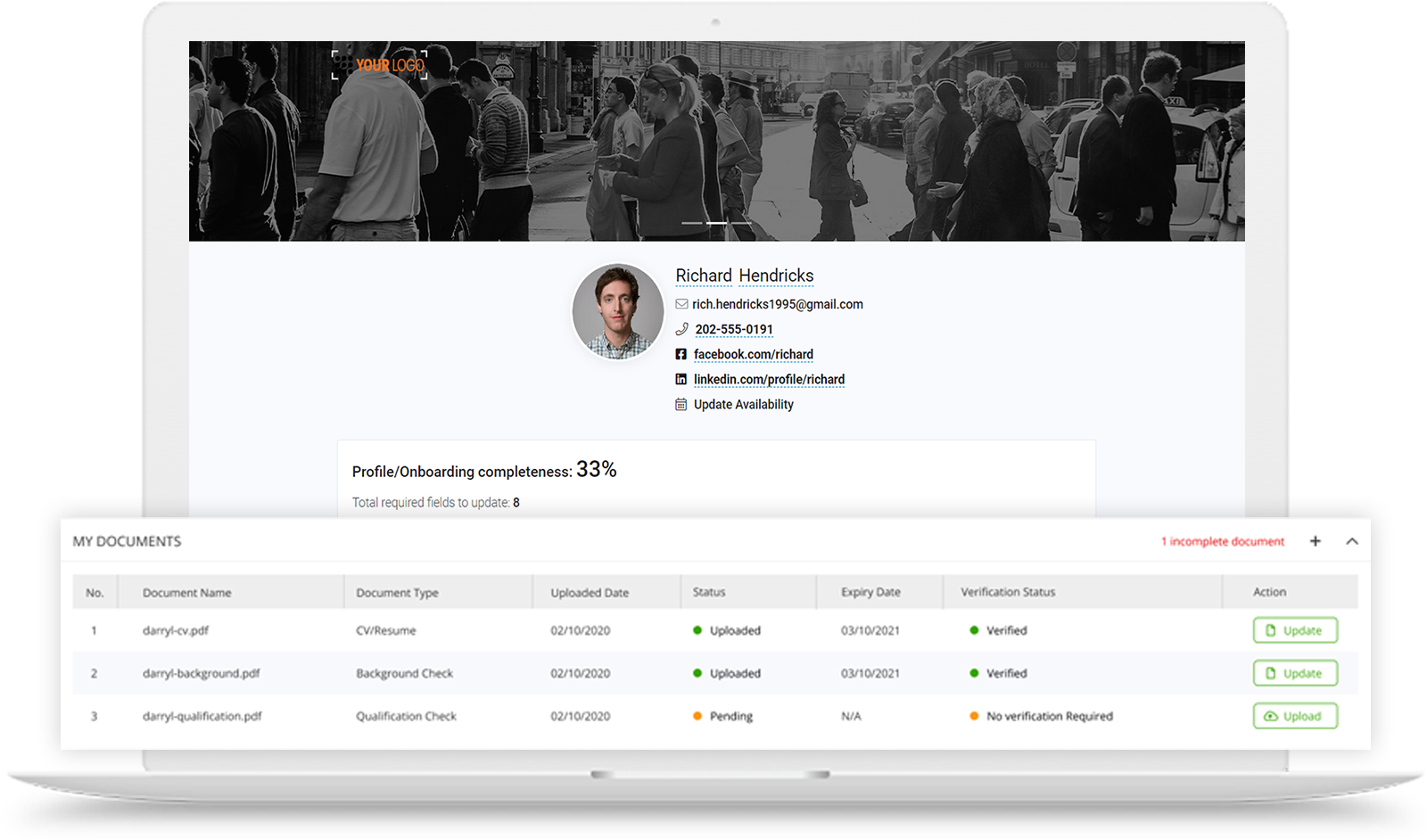 Personalized Onboarding
The profile completion tracker reminds candidates to complete what's required.
Set & Forget
Configure compliance & onboarding requirements, reminders & verifiers once, Vincere automates the rest.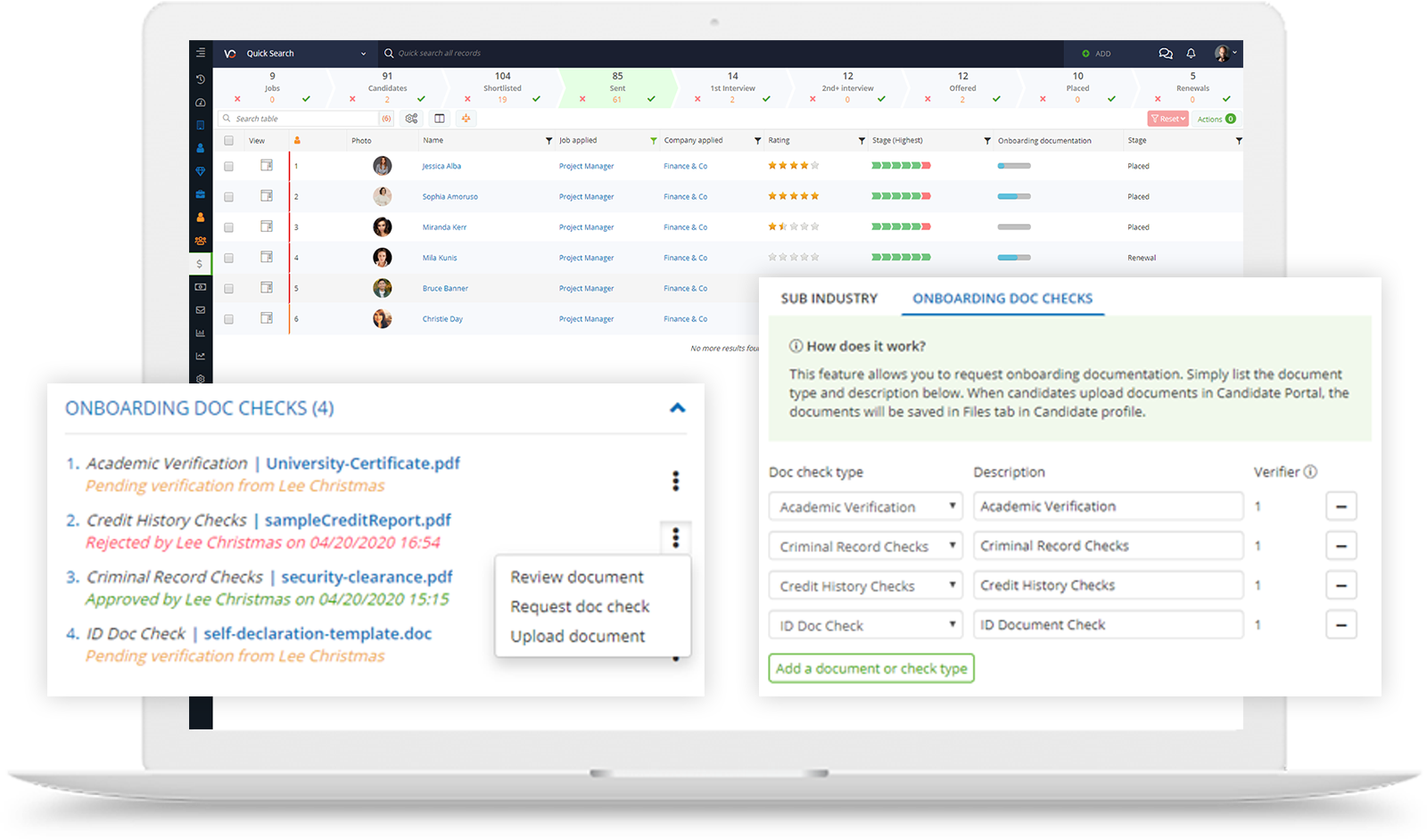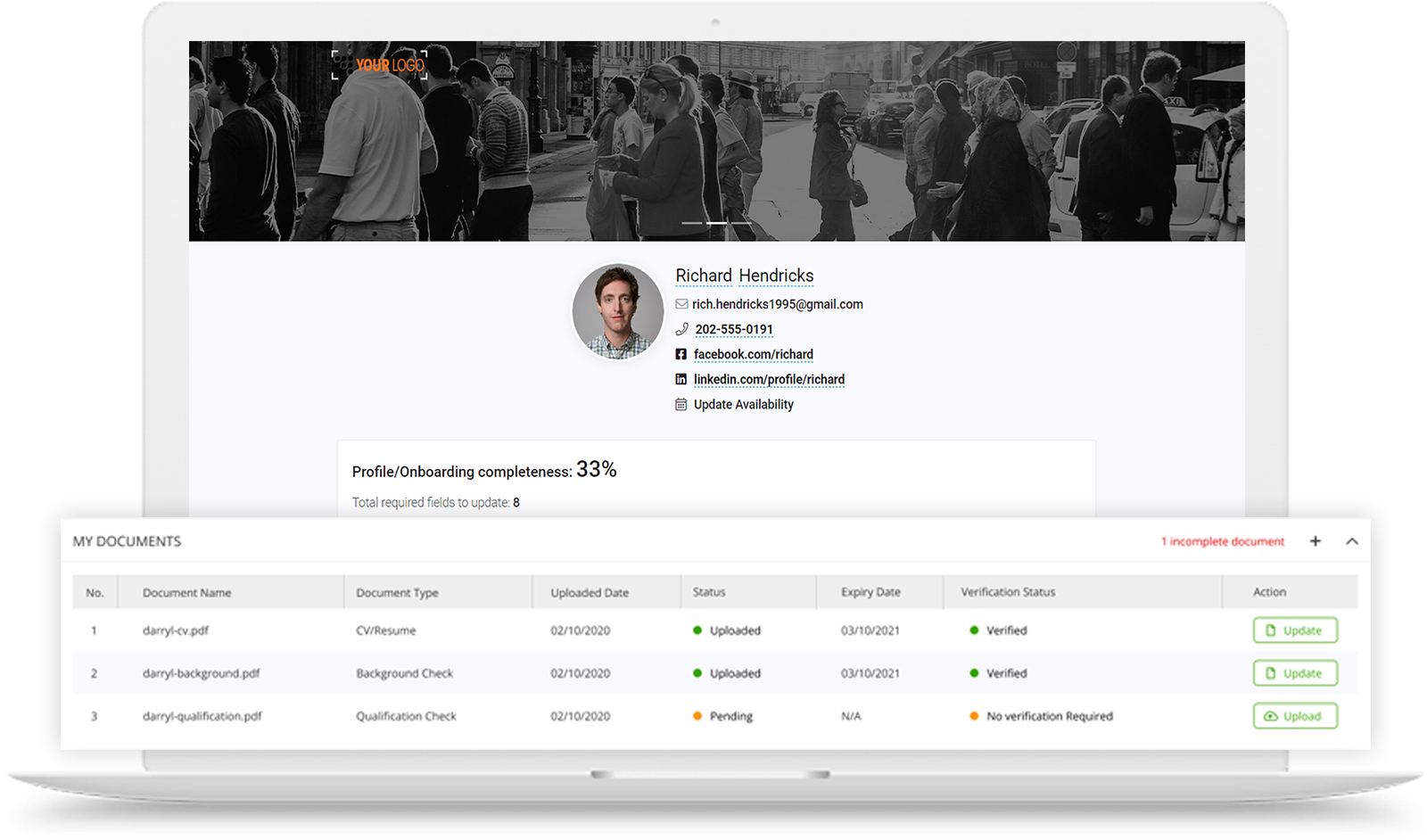 One Central Repository
Everything syncs back to one centralized, permissible and searchable location.
Features built to help you transition Candidates seamlessly into perfect new hires.
Automate the repetitive and tedious tasks so you can onboard Candidates at scale with ease.

Set up document packs per job and industry
Create & request for compliance docs you need: social security, driver's license, birth certificates, I-9, W-4 & more.

Customize automated reminders
Customize reminder emails & let Vincere take care of the chasing for you.

Configure electronic forms per country
Fast-track compliance with pre-loaded country specific compliance forms or create custom fields to suit your needs.

Set document verifiers
Select one or more verifiers to check the authenticity of documents.

Control who get access
Manage permissions and give access to only those who need it.

Keep track of document expiration
Stay on top of all compliance docs & renewals with automatic notifications sent to your inbox
Keep Candidates Engaged from Day One
Say goodbye to overly complex IT integrations. Vincere is the fastest way for recruitment businesses to get up and running with an automated compliance & onboarding program in minutes.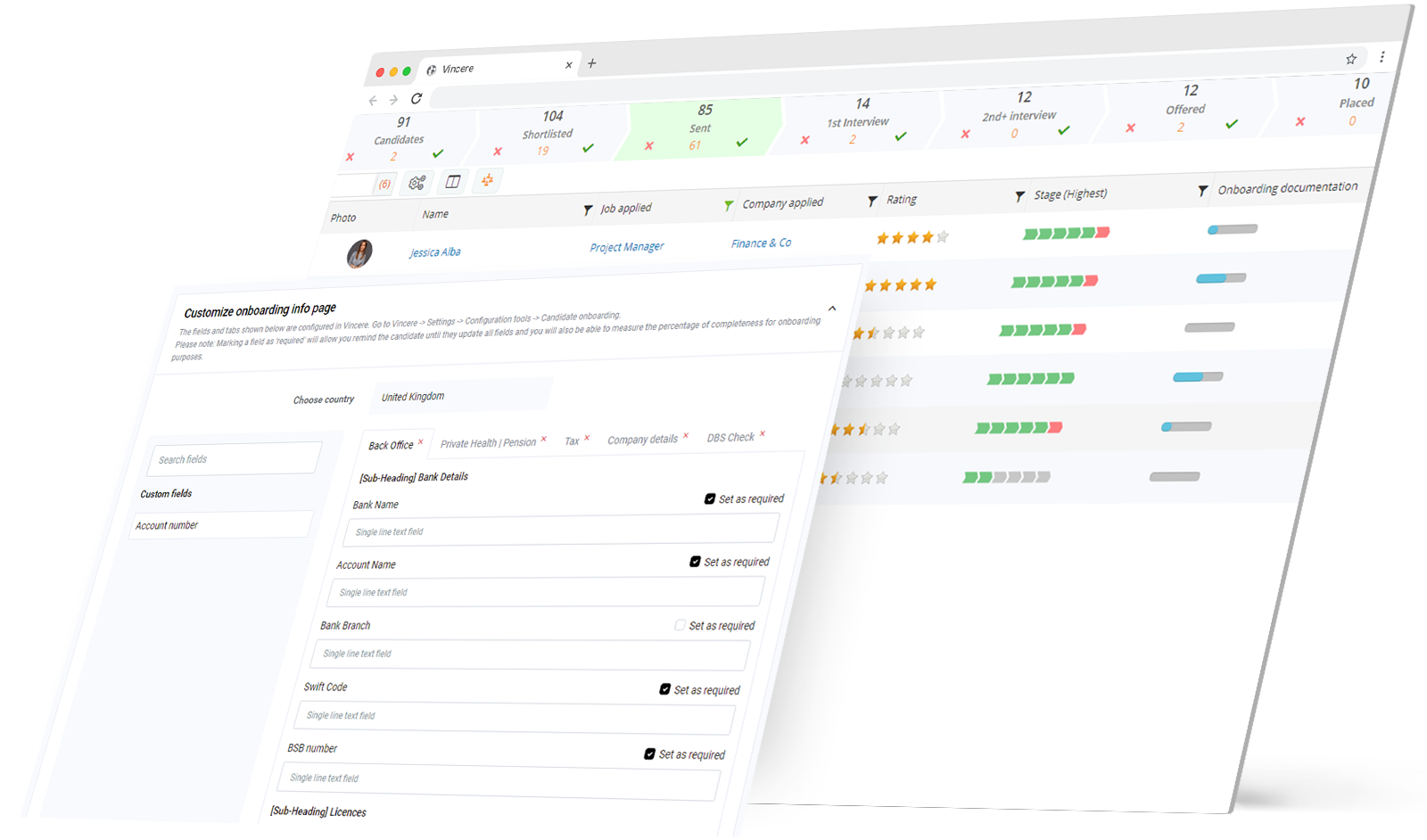 Ready to meet your new

Recruitment OS?