THE ULTIMATE WINNER


Best Recruitment Company of the Year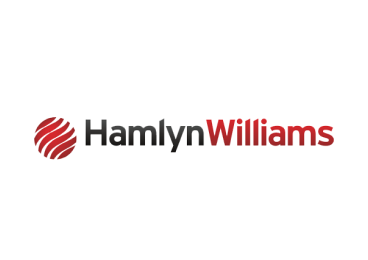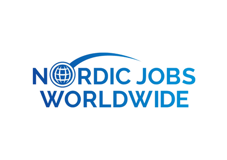 Nordic Jobs Worldwide have been growing steadily for the last 30 years.
We started our journey in a loft in Oslo in 2016, and have since grown to approximately 75 colleagues, with 4 brands, across 5 offices, as well as remote working from 10 countries. 
Awarded the Gazelle Prize in 2021, which signifies a growth in revenue of at least 100% over a period of four years. 

We've gained more than 300 clients in over 30 countries and helped connect over 3000 people with opportunities.  

Managed to grow substantially during the pandemic with 3 new offices, 2 new brands and more than 220% growth in colleagues.  

Focus on internal promotions  

Stand by the philosophy that every employee is their own CEO.  

Internal training platform called WorldWiders Academy for continued development and offer freedom in the form of benefits such as remote work, workcations, and company trips to meet clients.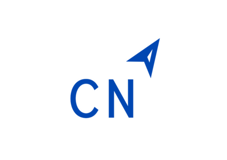 Creative Natives are a Melbourne-based agency that places permanent and freelance roles in the creative, digital and marketing sectors. 
Will be expanding even further beyond the shores of Australia and Asia in early 2023 by launching the UK arm of Creative Natives, placing UK candidates in roles there and helping UK candidates gain employment in Australia and vice versa

In the past financial year, we doubled our headcount and doubled our turnover from $1.25 to $2.5 million, also developing relationships with 70 new clients and growing the candidate database to over 5,000 candidates

Offer initiatives like a mentorship program, matching new grads with senior creatives to help them break into the industry, encouraging organizations to hire return to work parents by cutting the placement fee by 50%, and running Freelance for Good where 10% of the placement fee goes to a charity of the freelancer's choice
Sean and Priscilla Gibson founded AltGen Recruitment in 2012 and began to expand to Kenya, Mauritius, the United Kingdom and Europe, as well as establishing AltGen Employment Services in the Northern Cape.  
Contributed 356 years' worth of employment to the renewable energy sector. 

Consultants have a 1 in 3 placement ratio from CV sent to placement. 

Reached 1000 contingency-based placements in the renewable every value chain.

The Supervisory Consultant on FCDO and the European Union-funded Green Mini-Grid program provided over 100,000 Kenyans with renewable energy electricity for 5 consecutive years.

The Solar Works Program aims to educate those in areas where opportunities to learn and work are scarce. 
Established in 2019, Cornerstone Recruitment Japan focus on placing bilingual professionals in a wide range of market-leading companies. Focusing across all sectors, we employ some of the most experienced consultants in the Tokyo market.   
500,000+ prequalified global candidates 

5000+ successful placements 

400+ professional recruiters

9 industries of expertise and specializations

Recognized with a TIARA Recruitment Award for Growth

456% staff growth in the past 2 years.

Clear trajectory of growth with largest class of new hires starting in October 2022.  
FinX Recruitment specializes in global finance and technology markets including FinTech, Blockchain, FX, iGaming and Crypto sectors, delivering tailor made user centric talent management solutions.  
Grew a team of 2 to 14 in two years.

Every FinX recruiter manages the entire 360 cycle making themselves high street recruiters

Broke record with 0.5 million GBP revenue
JDV Partners specialize in outplacement and labor hire, exec search, managing recruitment campaigns, employee wellbeing programs etc. Over 30 years combined international experience in recruitment and selection of personnel specialized in senior management positions. 
Started as a single recruiter in April 2020 during the pandemic.  

Now JDV have grown to a team of 9 recruiters with a clear trajectory of the company's growth. 

Successfully delivered projects in Mexico, Panama, Peru, Argentina and Colombia.  

SRA ATS with 40,000+ candidates  

Clients include Samsung, Los Cerros, Sopesa, Liebherr, Brio 
Reeracoen has been the leading recruitment agency in Singapore since 2011, specializing in banking, financial services and IT industries.  
Reeracoen specializes in contract, perm & outsourcing industries.
Expanded and established another 12 offices in 8 Asian countries including Singapore and Japan.

Support high in demand industries such as Banking & Finance and FinTech industry.

702,892 candidates in their database, 4,708 open job positions, 13,065 corporate partners, 26,971 successful placements
"Thought Leadership and Paving the Way Forward"
Through the years, we have also been publishing articles and releasing information that offer advice to C-suite executives, HR professionals and candidates on how to better manage their talent and career. We do so because we believe it is our duty as recruiters. Our thought leadership pieces have been picked up by global media and international newswires including Bloomberg, Dow and AP. We were also recently invited by CNA938's Money Mind team on their show to share our insights about Singapore's recruitment trends and how companies can close their workforce gap.  
Leading By Example  
Beyond the above-mentioned, we also believe in investing and giving back to the communities in which our offices operate. Knowing that there are many working professionals seeking flexible working arrangements, we have been offering flexible work arrangements to people who require the flexibility of working part-time. This includes stay-at-home mothers who desired to return to the workforce. We have also created an infrastructure that supports learning and growth. We invest in upskilling and in-house training, combined with a strong mentorship program so experienced recruiters can continually upgrade, and people with no recruitment experience can kick-start a career in the recruitment industry through us.  
One Earth, One People 
Outside of our efforts to contribute to the recruitment industry, we are also strong advocates for the environment and the earth's people. Over the years, we have invested consistently into our CSR efforts through various meaningful causes.  
To reduce the usage of plastic straws, we have gifted our clients with metal straws etc. Our group CEO has also initiated and led the team into picking litter off streets and parks. In 2003, he also established a non-governmental organization (NGO) called "Plus One" with the hope of supporting children dwelling in the villages of the Philippines. Since then, "Plus One" has amplified its good efforts by spreading love and support to the children from villages in Cambodia too." 
Hamlyn Williams are a UK-based agency placing global talent for over a decade. 
Grown from 152 heads in 2021 to 249 heads in Q2 of this year (just over 60% in 12 months)

Built a two-way API with 5 global sites to ensure that jobs can be posted seamlessly from the systems and that candidate applications flow back in

Worked hard to maintain and win market share in new and existing locations, focusing on DE&I projects to win business 
Halcyon Knights is an IT recruitment agency that works across APAC, headquartered in Melbourne. 
Offer clients a true partnership, including guidance on industry trends to help future-proof their organization

From one case study: over 18 months placed 26 sales leaders, enterprise and commercial sales reps, and other roles for one organization across Australia, Singapore, India and Korea

Sourcr score of 4.9/5 based on 1091 reviews 
Founded in April 2022, Sorciety is an Australian based Rec2Rec with four core areas of focus - Traditional Rec2Rec, a Rookie program, Training & development and Internal rec & talent acquisition roles. 
Training courses are tailored for consultants at all levels. 

Candidates are tested on EQ, sales ability, and verbal numerical skills. 

On average it takes 2-3 years to fully train consultants in all four courses.  
LynneWaters Personnel specialize in Exec and HR consultancy, delivering bespoke services for clients and candidates.  
A business born out of redundancy due to the pandemic.

Started off with cold-calls and a spreadsheet which then landed the first placement within the first 3 months.

7 Months hired a new member to assist with growing job orders and placements, 1 year later hired another.

Found innovative ways to develop business and headhunt candidates. 

Opportunity to acquire multinational clients.

Expecting to expand and break into the global market. 
Orbition specializes in exec search and advisory, with a focus on data, analytics & AI talent solutions.  
100% of 7 figure revenue has come from inbound recruiting. Driven by Data: The podcast – one of the fastest growing Data & Analytics thought-leadership podcasts in the world with over 14,000 listeners in 116 different countries. 

Driven by Data: The Roundtable - an event series for Data & Analytics Leadership figures which take place in various parts of the world every quarter. These events are some of the most recognized and respected within the global Data & Analytics community that are free to attend and completely impartial from any event company or vendors.

Driven by Data: The Mentorship - a free program that is designed to develop, upskill and progress the next generation of leaders in the data analytics industry by giving them access to a pool of mentors made up of some of the most high-profile and respected thought-leaders in the global data and analytics space, including business leaders, published authors and keynote speakers.

CEO has established himself as an industry thought leader and regularly speaks at external industry events.

Paid to write content and review industry books, and has recently been appointed as an advisor for one of the largest advisory businesses in the world, etc.

Grown and developed a high-performance team with trainee recruiters with less than 6 months' experience doing £30-40K months.

The last 12 months specifically have seen a strategic vision executed to facilitate growth by building separate sales, delivery and operational teams.

The business plans to open an office in the USA in April 2023 having established itself as major player in the Data & Analytics markets over the pond.

The Orbition Group utilises the latest and greatest technology to ensure its employees have the tools required to stand out in a difficult marketplace and have a tech stack that you would expect a significantly larger and more mature business, which includes: Vincere, SourceBreaker, SourceWhale, LinkedIn Recruiter, OneUp Sales, Cloud Call, Odro, Paiger, Crunchbase, Charlie HR, Xero. 
🏆

The Vinnys Awards bring the global recruitment community together to applaud the superstar agencies
& individuals that make our industry thrive.​
Each category recognizes the unique contributions of different players. From tech innovators to
tech vendors, and from rookie firms to enterprises, there's a reason to celebrate. 
This year, we've invited rec industry podcasters from across the globe to serve as judges. 
Our list of award categories has been expanded, and we'll welcome entrants from a new region:
the Americas.
And for the first time ever, the rec community can vote to commend their peers.
The Best Rec Company of the Year award will go to a megastar agency that's made waves globally. 
For the movers and shakers at every level in recruitment, all across the world: this is your moment.
WHAT'S IN IT FOR YOU
Winners, you'll get: 
A coveted winners award badge  

Certificate of Recognition  

LinkedIn shoutout

An exclusive interview  

A permanent place in the Vinnys Awards Hall of Fame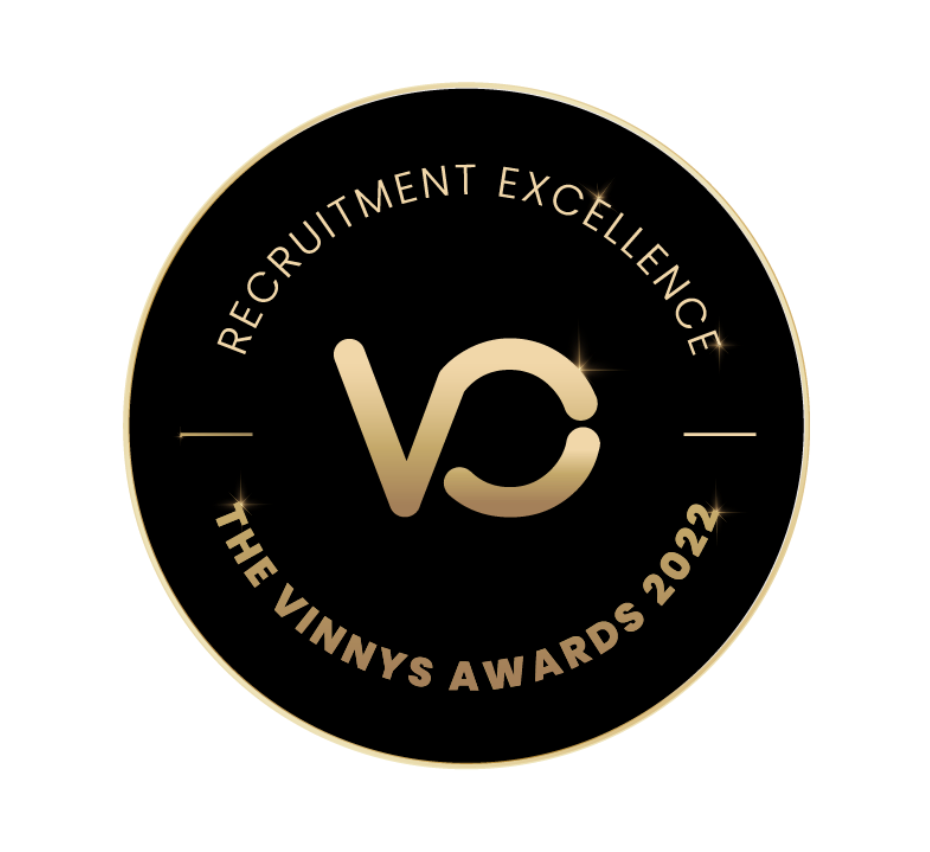 & THE GRAND PRIZE

There's a special set of prizes waiting for the Best Rec Company of the Year. 
​Here's what the ultimate gold gets you:



£1000 to a charity of your choice
We're giving back to recruiters so you can pay it forward. 
The Best Rec Company of the Year will take home £1000 to donate to any good cause. 

Framed certificate & trophy
To commemorate your win, you'll get a physical copy of your winner's certificate, plus a unique Vinnys Awards trophy.

Party for your team
A toast to the people who made it happen! The Vinnys will sponsor a catered party in your team's office to celebrate. 

Video victory
We can't send you to the Oscars, but we can bring an Oscar-worthy film crew to you. We'll send in a videography team to capture the buzz at your winners' party and share the moment with the world.
Massive congratulations to all winners 👏