Why choose Vincere over Jobadder?
2,000+ recruitment agencies prefer Vincere for the value it delivers.

More features
Comprehensive capabilities and powerful analytics out-of-the-box to support the entire business operations from start to finish.
Bottom line: you won't have to rely on plugging in 3rd party apps for basic features.

Return on investment

Less reliance on 3rd party integrations means overall lower operating costs (or Total Cost of Ownership).
All your data flows into a centralized platform for enhanced coordination between teams, more speed, less confusion and ultimately more $$$.
Bottom line: Do the math, the ROI estimates of Vincere far supersedes JobAdder.

Grows with you
Whether you're growing your team, expanding into new sectors or
starting a temp deck, Vincere has you covered. Exec Search, Perm, Contract, Temp or RPO.
Bottom line: you won't have to worry about the pains of migrating to another system.
Ready to see Vincere in action?
Choosing the right recruitment system is critical to the success of your recruitment business.
Find out why 2,000+ high-performing agencies choose Vincere.
"Vincere has helped us spend more time on selling
and what we should be doing rather than admin tasks
that could be automated."

- Neil Clough, Managing Director, Prime 

Unique to Vincere features
Shhh...you won't get this on JobAdder
plus many, many more innovative features under the hood.
The LiveList™️ for Client Collaboration

An interactive dashboard with candidate profiles, videos, documents, ratings and more. The best part? You get notified as soon as your client reviews the list. The LiveList™️ is also a fuss-free way to spec out candidates to clients for business development.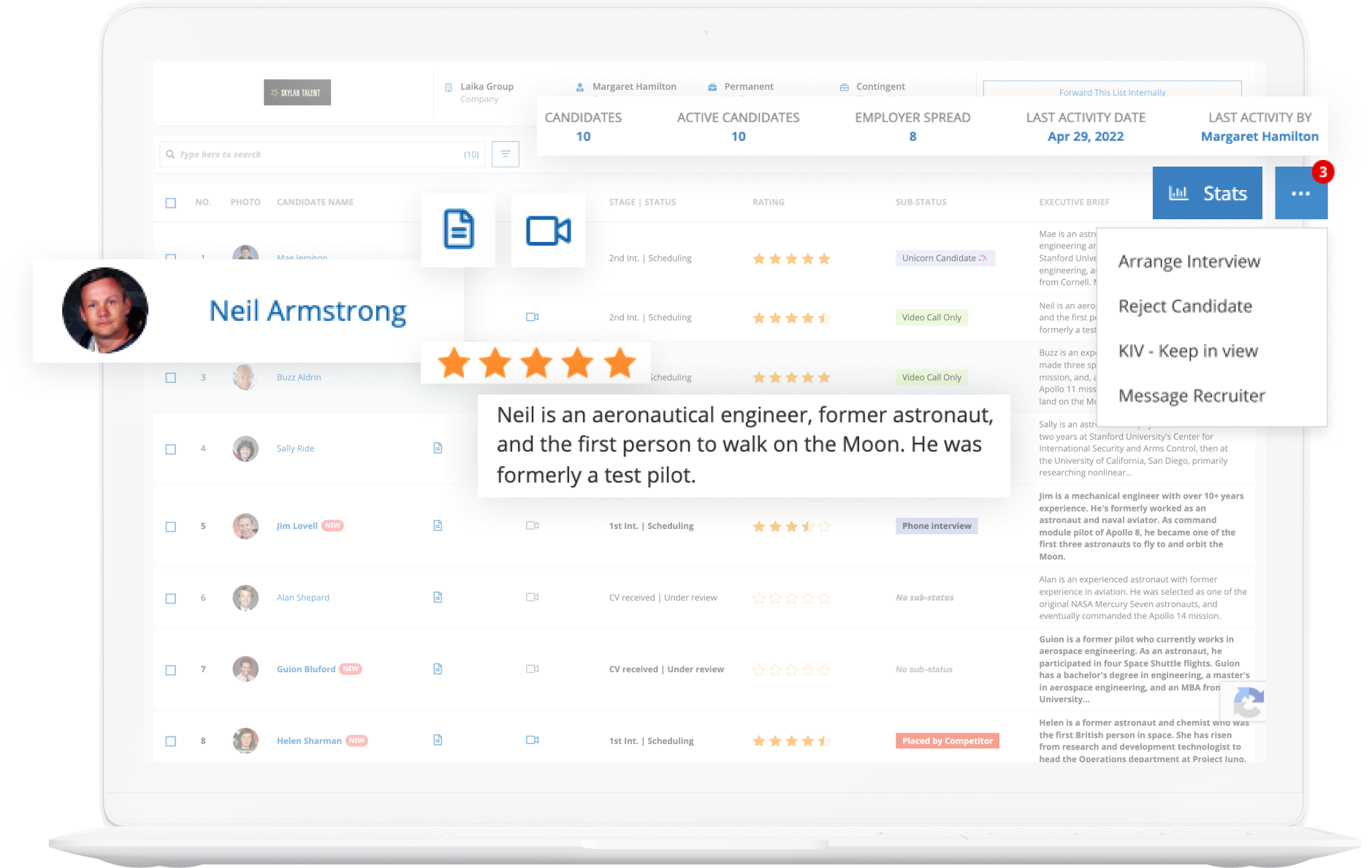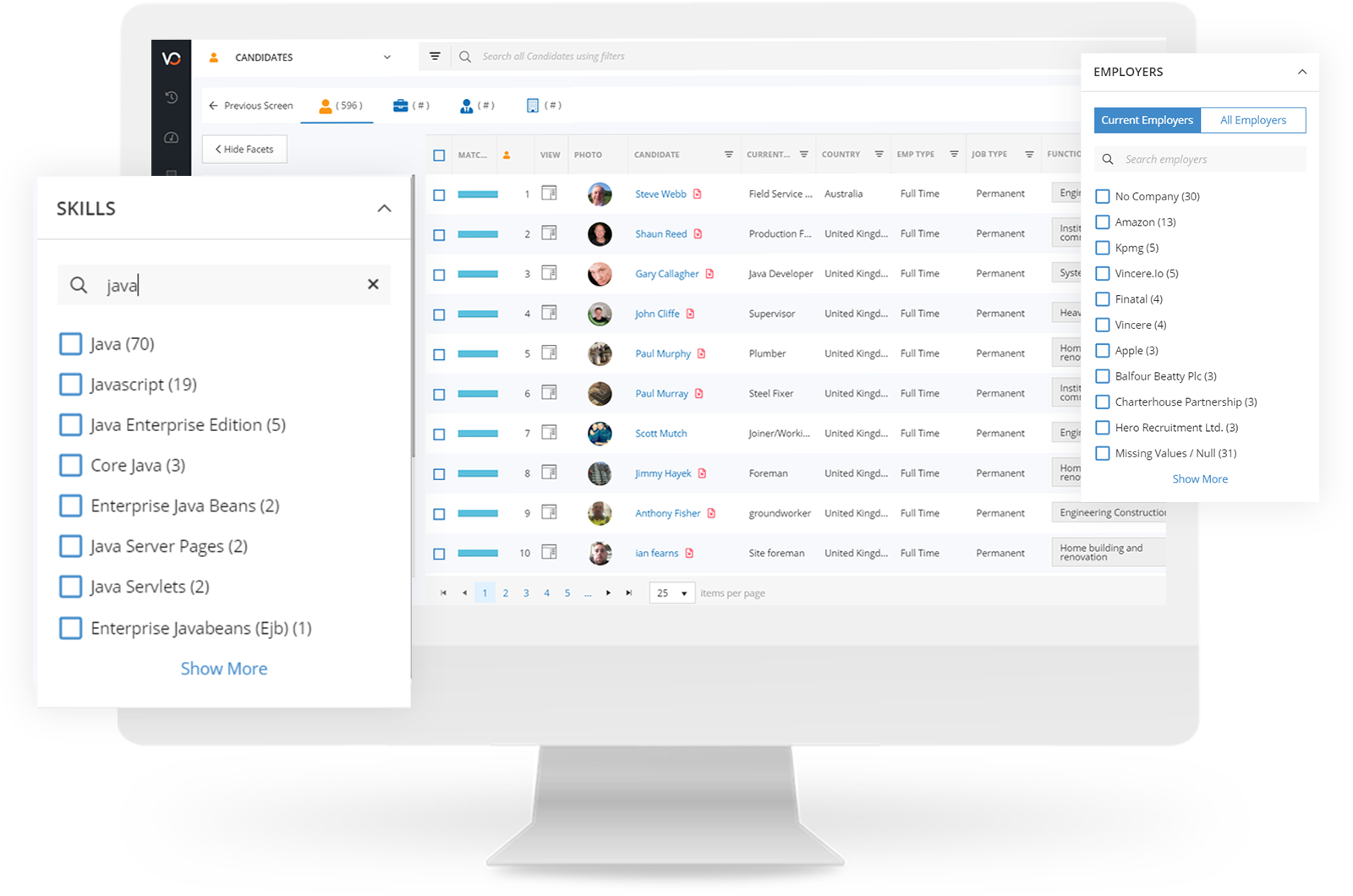 Faceted & Geo Search
Drill down quickly using facets by Skills, Job Titles, Industries, Availability, and more in just a few easy clicks. You can also geo locate and visualise candidates close to Job locations in a unique map view then quickly shortlist candidates to jobs or book immediately.
P.S. Auto-match is also available in Vincere.
The AI Coach
An AI-powered dashboard that tells you the activities you need to do to hit your targets. The AI coach uses your data from your last 12 months usage on Vincere and uses machine learning to automatically generate ratios for your business as well as at a consultant level. The algorithm works out the average fee, then how many placements calls,meetings, CVs sent, jobs and interviews are needed.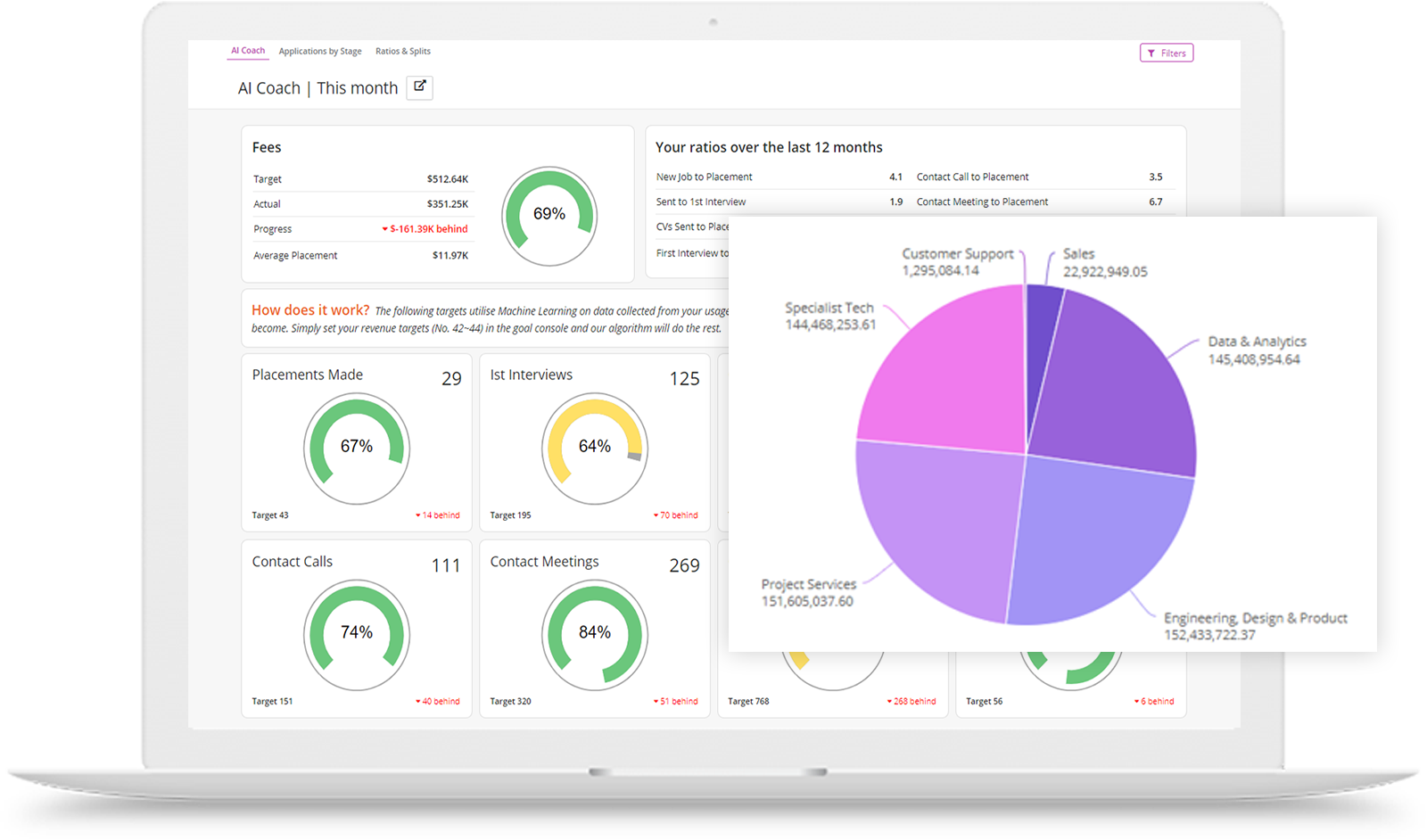 Want to know more?
Check out this blog for a side by side feature comparison of Vincere vs. JobAdder.
Don't take our word for it.
Customers really do love us.
Check out hundreds of verified customer reviews across multiple software review websites.
We're here every step of the way
Unlock success with our unparalleled support services

Implementation & Onboarding
Switching to Vincere is hassle-free with our dedicated expert team guiding you from onboarding to rollout and beyond. We're here to make sure you hit the ground running.

Ongoing support
Someone you can rely on to be in your corner. A designated Customer Success Manager* throughout your journey with us to ensure you get the ROI and strategic impact you need.
*designated CSM available with Premier Support plans.

Training videos and articles
24/7 access to our comprehensive library of resources which includes quality training material, step-by-step tutorials and videos available for all to access via our help center.
> 3 seconds
to reach support
24/5 support
phone, ticket, email, chat
9.2 SAT
Client Satisfaction Score
85%
of queries resolved on 1st contact
Total of 707+
5 star reviews on Capterra & G2